Print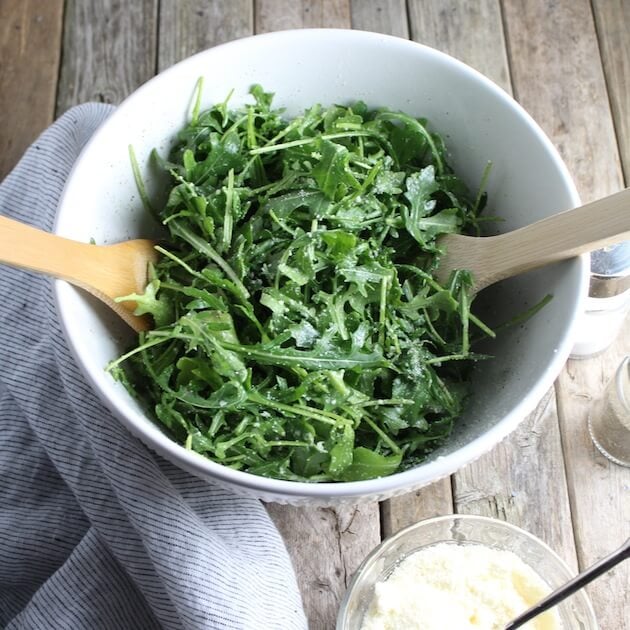 Arugula Salad With Olive Oil, Lemon and Parmesan Cheese
A simple salad that is always delicious.
5-6

ounces

arugula,

washed, dried, (and torn if necessary)

2

tablespoons

extra-virgin olive oil

1

tablespoon

freshly squeezed lemon juice

(about 1/2 a lemon)

3

tablespoons

grated Parmesan Cheese

Salt and freshly ground black pepper
In a serving bowl, drizzle the arugula with ½ the oil, ½ the lemon juice, 1 tablespoon of the Parmesan cheese and then sprinkle with salt and pepper.

Gently turn the arugula over once from the bottom of the bowl and add the rest of the oil, lemon, another tablespoon of the cheese and sprinkle again with salt and pepper.

Toss gently until well-mixed and taste for seasoning. Sprinkle the remaining tablespoon of cheese over the salad and serve.
Once the salad is dressed it does not save well. Guess you have to eat it all!! :)