The Ultimate Guide
To Food Sharing Sites
**3rd Edition**
A comprehensive evaluation of nearly ninety food-pic sharing sites.
Helps you decide which sites you should use, and why. 
...And helps you know which ones to bypass!

Written by food bloggers, for food bloggers.
FOOD-SHARING SITES ARE WELL WORTH YOUR TIME...
IF YOU KNOW WHICH ONES TO FOCUS ON! 
What's Inside This Book?
We've done all the homework for you.  
We've evaluated nearly 90 sites based on: 
DON'T TAKE OUR WORD FOR IT...
HERE'S WHAT PEOPLE ARE SAYING: 
"What a great resource!  If you ever wondered how much impact food sharing sites can have on your growth, this guide helps put things into perspective.  That way, you can focus your time and efforts in the right places." 
Sommer,
A Spicy Perspective
"This guide is EXACTLY what I would have written, w/all the right info about how SEO is helped, & what traffic to expect... 
This gives me the criteria I need to make QUICK, informed decisions on where to put my efforts."
Geoffrey, 
Spoonabilities
"Investing in this guide to food sharing sites was extremely helpful in building traffic & backlinks to my blog.  It took the guesswork out of deciding where to start promoting so I could devote more time to blogging."
Kyle,
Burger Artist
"What a comprehensive guide!  It's extremely helpful to know where to spend your time and how to get optimal results.  They've thought of so many more details than I even knew about.  Excellent resource!"
Chellie,
Art From My Table
"… a must-read resource for food bloggers. The minute I started reading it, I knew it was exactly what I was looking for. This guide is packed full of helpful information on how to increase traffic and SEO by utilizing food sharing sites."

Erin,
Suburban Simplicity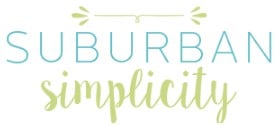 "This is an AMAZING resource! 
Thank you so much for the insane amount of hard work you put into this.  It's well worth the investment." 
Gwen,
Slow Cooker Kitchen
WRITTEN BY FOOD BLOGGERS...
FOR FOOD BLOGGERS! 
It's What We Were Looking For
When We Started Our Food Blog!
 

When we launched Taste And See,
We scoured the web for a resource like this... 
We couldn't find one, so we wrote one!
We've poured countless hours of research into this topic,
so you don't have to!
HERE'S AN EXAMPLE
OF THE DETAILED RATINGS: