Starting a food blog? If there is only one single piece of advice we could give you, it is this: join Food Blogger Pro! This amazing membership site is full of countless resources that have been invaluable in starting our blog.


Once you've done that, come back here and check out the rest of this list. These are the essential products, services, and gear that have been most helpful to us. And yes, most of these links are affiliate links, meaning we will earn a referral fee if you choose to purchase through these links - at NO cost to you. Thanks for helping keep the lights on here at Taste And See!
(If you don't find what you need here, check out How To Start A Food Blog for a great "A-to-Z" guide on getting started.)
Site Themes & Hosting - The Techie Stuff:
The Genesis Framework
by Studiopress- Many WordPress themes require Genesis. Think of Genesis Framework as foundation & framing of a house you are going to build: it goes in first, then you add all the finishing details (design) through a specific WordPress theme installed on top of Genesis. (If you choose a WP theme that doesn't require Genesis, then you don't need this!)
Restored 316 Designs - After scouring a thousand different WordPress themes, we were thrilled to find Restored316, on a mission to beautify the internet. Easy customization, responsive support from the (US-based) owner and her team, and compatible with Genesis.
Liquid Web Hosting - We migrated to Liquid Web after spending our first 9 months with a lower-cost, "mass production" host. We have been happy due to a noticeable improvement in site performance, responsive support, and an extremely easy migration process!
Photography:
Canon T6Rebel DSLR
- DSLR cameras have unbelievable functionality today, but they can also be very pricey. We found the Canon Rebel to be a great 'entry' camera that takes stellar pics. The T6 or the previous model (T5) probably run between $400-$600 at the time of this post. We suggest reading as many product reviews as you can, then pick one within your budget and go for it.
Lowel EGO Digital Imaging Light - Many bloggers do well with only natural lighting... but our location & schedule mandated additional light. Yes, this is the light recommended by Pinch Of Yum's "Food Blogger Pro" blogger guide. Yes, it was hard to find. Yes, the sellers have been driving prices up due to shortage of supply. And !!yes!! it made a massive difference in our photography.
Manfrotto Tripod & Ball Head - Unlike the abundance of DSLR reviews out there, it was really hard to find a lot of reviews of tripods. Almost every review we did find mentioned starting with a lower-dollar tripod, quickly regretting it, and buying a more expensive one later. So we bit the bullet and shelled out for the MT190XPRO3.
We like how compact this one is, the built-in level, and the "Q90" arm that actually swivels to let you take overhead shots with the tripod. Note that the head is sold separately from the tripod; we paired the 498RC2 ball head with the tripod.
Tasty Food Photography by Pinch Of Yum
- An excellent value to help you understand the basics of food photography, including lighting, camera settings, composition, and post-production (editing).
Social Media/SEO/Traffic:
The Ultimate Guide To Food Sharing Sites - We couldn't find a guide to food sharing sites, so we wrote one. Get clear on the food sharing sites you should use, and why.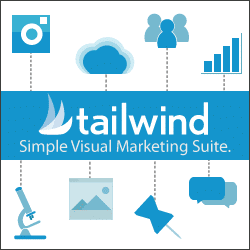 Tailwind - We can't imagine where we'd be without Tailwind to schedule a lot of our Pinterest activity. Without question this is the highest-yield investment we've made on any productivity or scheduling tool. Pull the trigger. It's worth it!
Search Engine News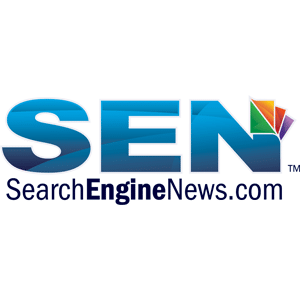 - Search engine optimization (SEO) can be a tangled, confusing, jumble of information. SEN helps you understand the basics, offers lots of helpful tools, and keeps you updated on the ongoing changes Google makes that keep us all on our toes.