This Apple Cider Honey Jack Martini post is sponsored by Drizly. All photos, opinions, and recipes are my own!
This cider honey martini is Fall in a glass! It's the perfect balance of sweet and tart thanks to yummy ingredients like apple cider, fresh lemon juice, Honey Jack, and a pinch of cinnamon.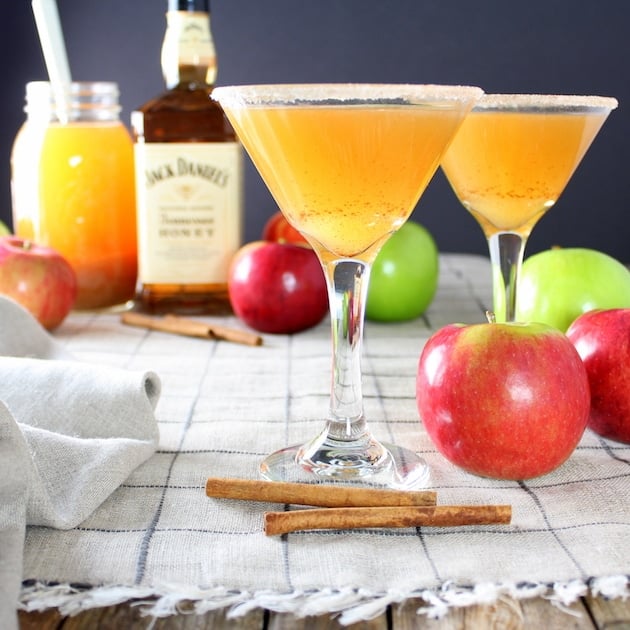 Fall is here!? And there's so much to appreciate about this crisp and colorful season. This time of year always makes me remember growing up in Michigan, and visiting cider mills every fall. Hot apple cider, warm cider donuts, hay rides, beautiful fall leaves… oh how the memories take me back!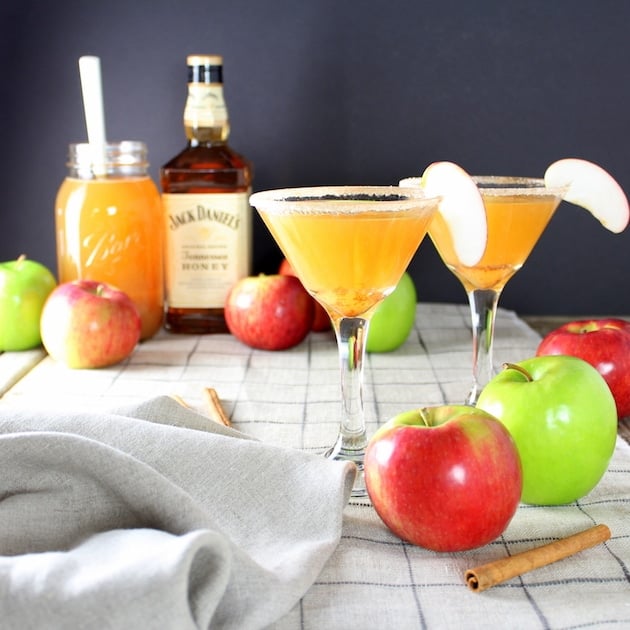 When you hear "cider," you probably think of the sweet apple juice that shows up in the grocery store every fall. But did you know that prior to Prohibition, the term "cider" was used to describe what's now called "hard cider…" an alcoholic drink made from fermented apple juice?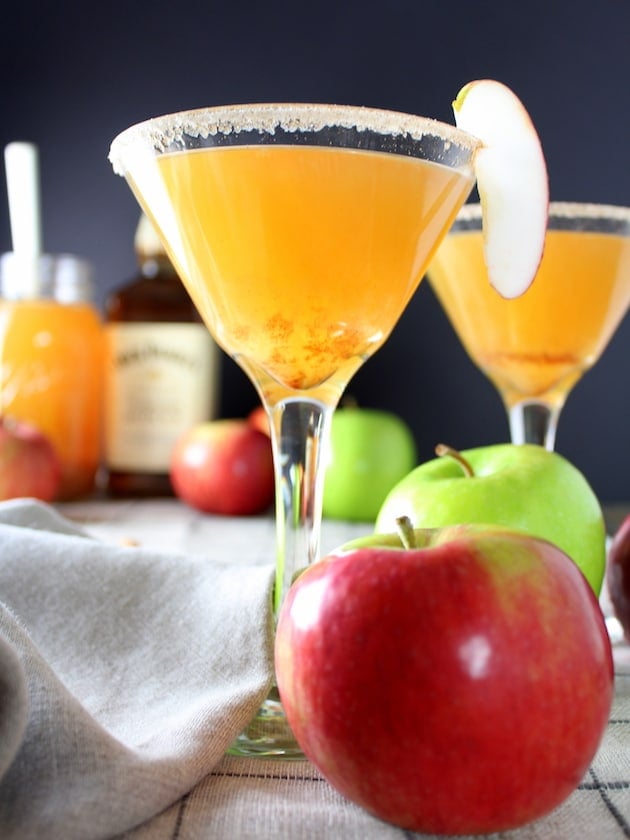 More cider trivia: in the late 1800's, hard cider was the most popular beverage in America (even among children – whaaa?). It's true: American settlers thought public wells were unsanitary, so they drank cider instead… hard cider that is. As more Europeans immigrated, beer gained popularity, and cider took a backseat.
Well, cider's making a comeback. Can I get a woot woot!
Yesterday in the name of celebrating the autumn season, in the pouring rain and 50-degree weather, we made our way over to Downeast Cider House in Boston. I'm so glad we did! It's some of the best hard cider I've ever tasted. I'm sure it has something to do with it being unfiltered. Basically that means it hasn't undergone a filtration process to remove particles of pulp or sediment which equals fresh pressed apple juice not apple juice from concentrate. Essentially more apple flavor in every sip. YUM!
Downeast had four ciders for us to sample: Original, Pumpkin, Cranberry and Summer Blend. I actually loved their Original Blend most, Pumpkin Blend second and the Cranberry Blend coming in third.
They were all a tasty treat and just what I needed to kick off my 2016 Fall Appreciation Celebration.? Woohoo! Who knows what this next week will hold for me? I may find myself in the middle of a corn maze, a pumpkin patch or on a hayride!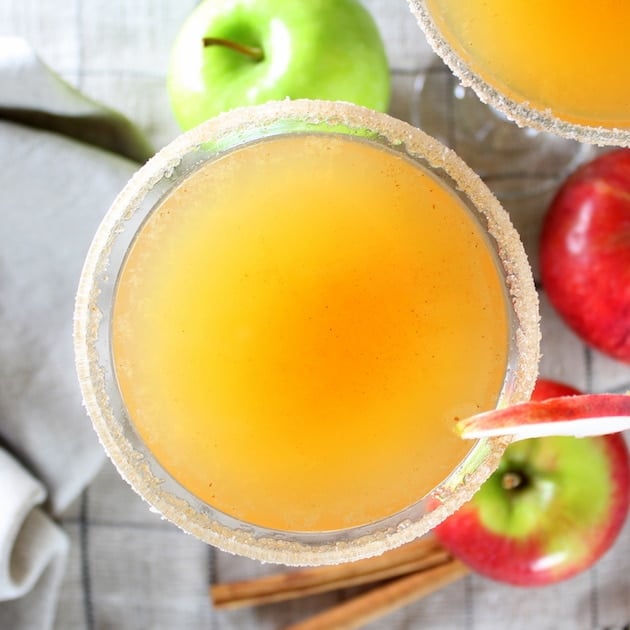 All this cider-sipping really inspired me, so I headed over to the Taste And See test kitchen and whipped up something seasonal and refreshing: the Apple Cider Honey Jack Martini! With just four ingredients and tons of flavor, this seasonal libation is truly something special.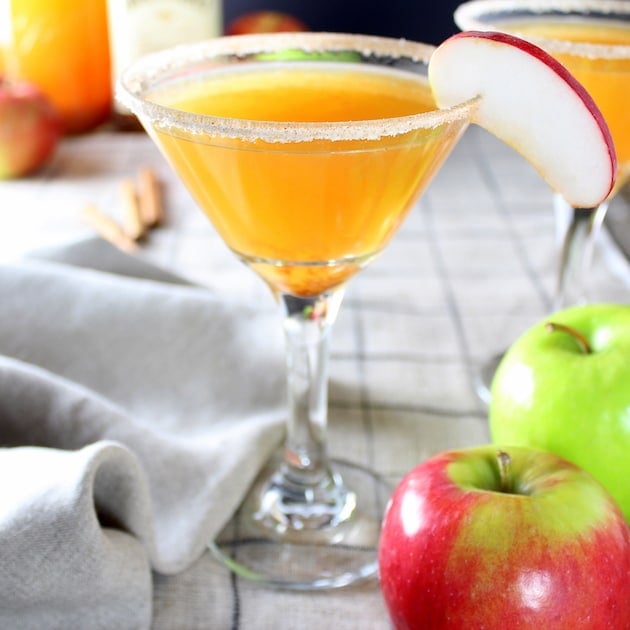 My friends over at Drizly made everything a little bit easier… All I had to do was place an order and tada… within an hour I had the final key ingredient to this sweet and tart creation – Jack Daniel's Tennesse Honey, aka "Honey Jack!"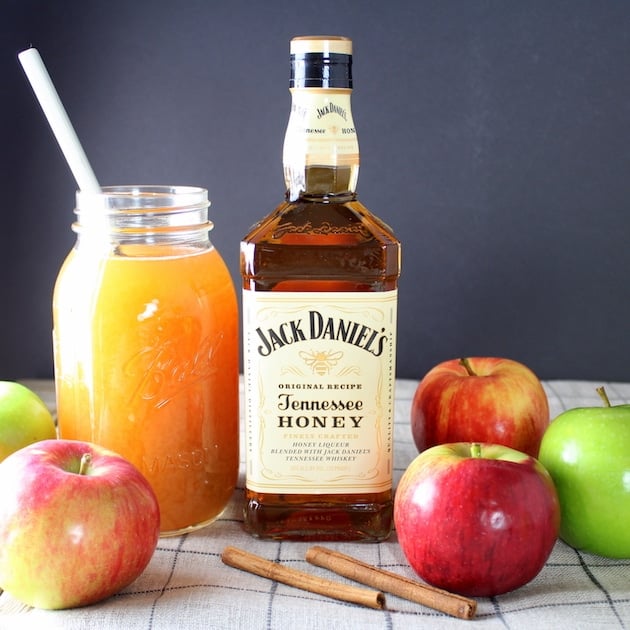 If you don't know, Drizly is the biggest booze delivery service in the country. You can order on their website, or with iPhone & Android apps, for no additional cost to you - what a time saver! With only a few taps of your finger, the party comes to you.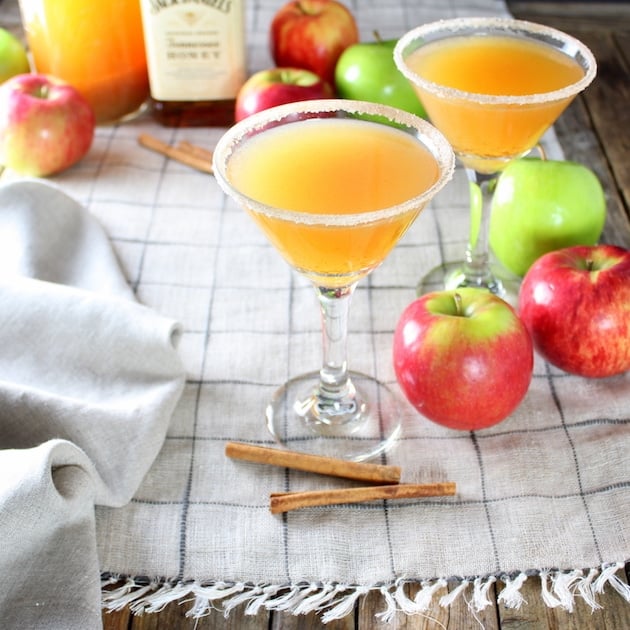 For this latest creation, I used two ounces of this dangerously delicious spirit, one ounce of unfiltered apple cider, half an ounce of fresh squeezed lemon juice and a pinch of ground cinnamon. Mmmm!
It's the perfect balance between sweet and tart, with a hint of cinnamon spice. It tastes like the best apple pie you've ever had, but better because it only takes 5 minutes and there's no baking required. My kind of apple pie! Real talk.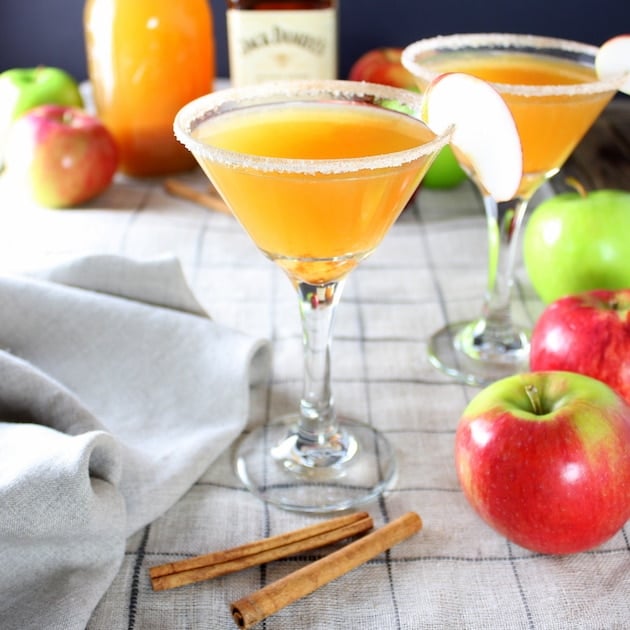 You're gonna love this festive Apple Cider Honey Jack Martini! And you're gonna love how convenient it is to head over to Drizly.com to order your Jack Daniel's Tennessee Honey - or any other libations you might need!
I would love to connect with you! Leave a comment and follow me on Instagram, Twitter, Facebook, & Pinterest!
Yield: 1 serving
Apple Cider Honey Jack Martini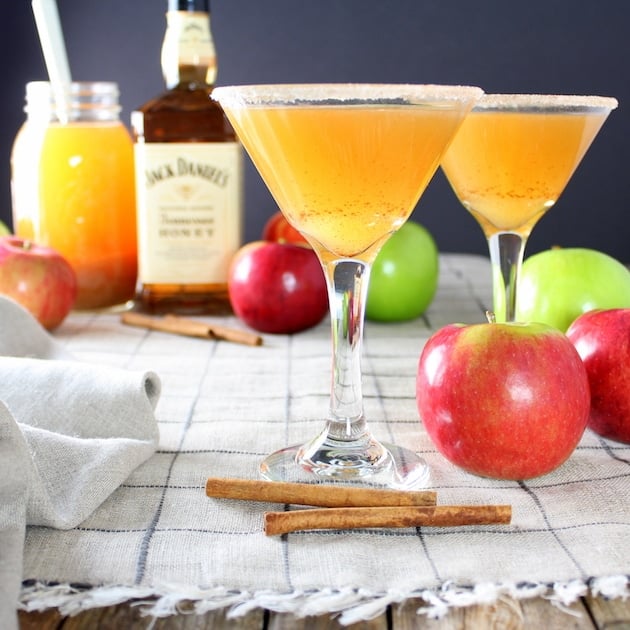 The perfect balance of tart and sweet - it's like apple pie in a glass!
Ingredients
2 ounces Jack Daniel's Tennessee Honey Whiskey Liqueur
1 ounce unfiltered apple cider
½ ounce freshly squeezed lemon
Ground cinnamon
Sliced apples for garnish
Instructions
Combine Honey Jack, lemon, and cider in a shaker with a pinch of cinnamon. Add ice and shake.
Rim the martini glass with a mixture of ground cinnamon & granulated sugar, then garnish with apple slices.
Nutrition Information
Yield
1
Serving Size
1 cocktail
Amount Per Serving
Calories

159
Total Fat

0g
Saturated Fat

1g
Trans Fat

0g
Unsaturated Fat

0g
Cholesterol

0mg
Sodium

5mg
Carbohydrates

5g
Fiber

1g
Sugar

3g
Protein

1g
This nutrition card uses an estimate provided by an online nutrition calculator. This estimate is not a substitute for a professional nutritionist's advice!
What about you...
how do you celebrate fall? What fun things are you doing to enjoy the season?