This post is sponsored by Everywhere Agency on behalf of Macy's; however, all thoughts and opinions expressed are my own. This post may contain affiliate links, which means products you purchase may generate a small referral fee for Taste And See, at no cost to you!
Err ma gosh if you are going to be in the Houston area on Dec 5, you MUST check this out! Taste And See is happy to invite you to a free cooking demo hosted by Macy's Culinary Council... featuring none other than the amazing Chef Ming Tsai!
Ming is one of our absolute all-time favorite chefs. Oh by the way his first restaurant, Blue Ginger, happens to be here in our hometown!!!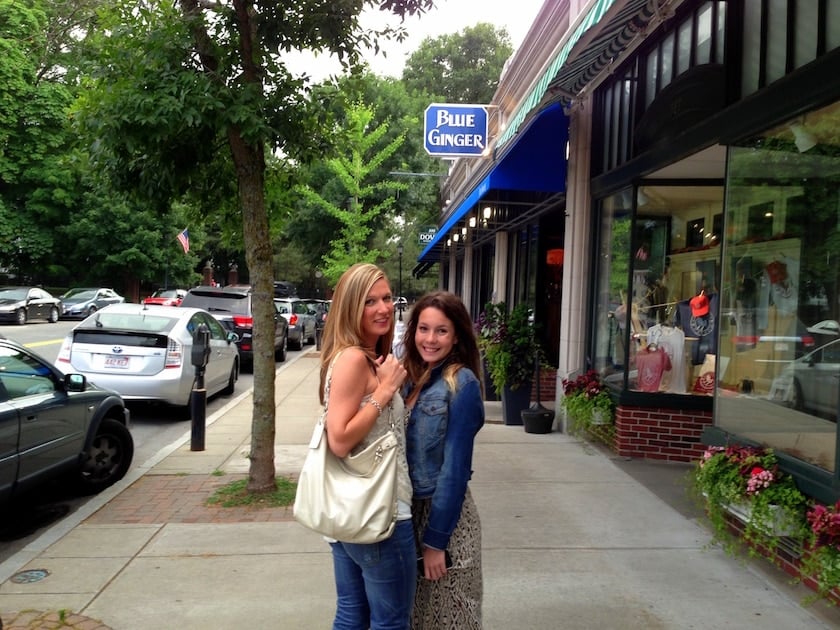 Here's our niece chilling out with Ming himself when she was in town visiting.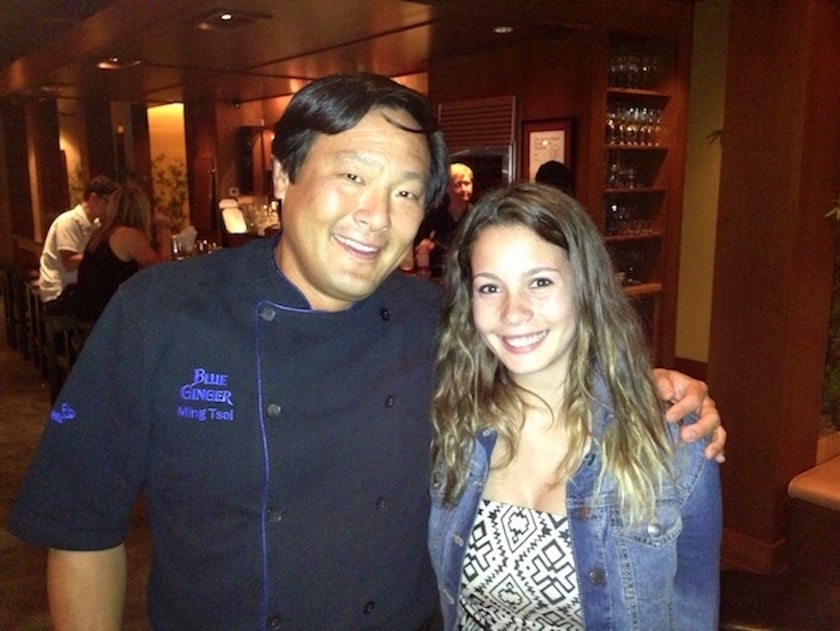 Here's the amazing deal for any lucky Houston-ites who want to see Chef Ming sharing some of his favorite tips & tricks at the Galleria in Houston!!
More About Macy's Culinary Council Demo:
The event is Monday, December 5th at 6pm at Macy's in the Houston Galleria.
The event is Free!
As a Taste And See reader, when you call to reserve a ticket, mention that you've "already been RSVP'd by Summer."
To RSVP for this event, call 1-877-556-2297, Monday-Saturday 10am-5pm CST and Sunday 12pm-5pm CST.
RSVP today and receive a $10 Macy's gift card* at event check-in.
Also, you can get a personalized copy of Ming's cookbook, Simply Ming, if you spend $35 or more in Macy's Home department!
More About Chef Ming Tsai:
Ming Tsai launched his career with pastry chef Pierre Herme before training in Osaka with Sushi Master Kobayashi! Ming opened his first restaurant Blue Ginger in Massachusetts and immediately took the culinary scene by storm by winning "Best New Restaurant" by Boston Magazine. The James Beard Foundation also named him the "2002 Best Chef Northeast". His flair for innovative cuisine makes him the perfect resource for holiday entertaining!
I hope you can make it to this event it's going to be awesome! If you do go make sure to tell Ming "hi" for us, and enjoy!!