Baked Nutella S'mores – another easy summer classic to be enjoyed come rain or shine… right in the comfort of your kitchen!  No fire pit?  No problem!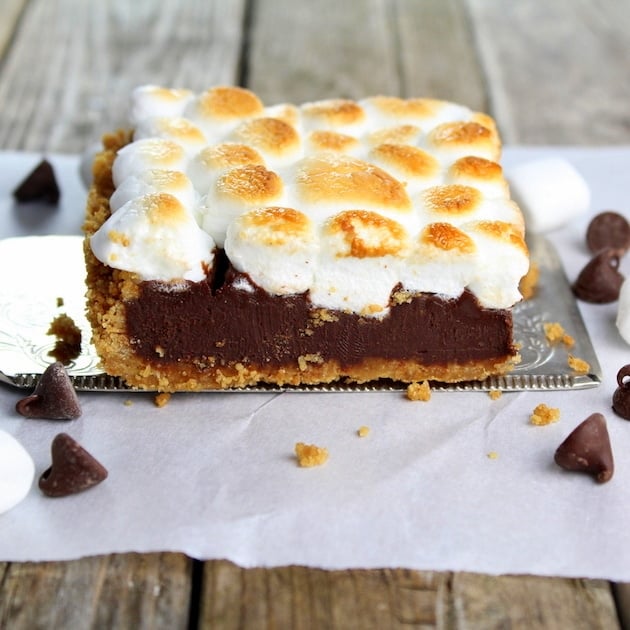 I love the thought of ooey gooey s'mores around a crackling campfire.?  It's such an easy and effortless dessert, not to mention interactive.  It's kinda like going to Melting Pot to cook your own food.  But slightly different and better 'cause it doesn't cost $100!  Word.✌️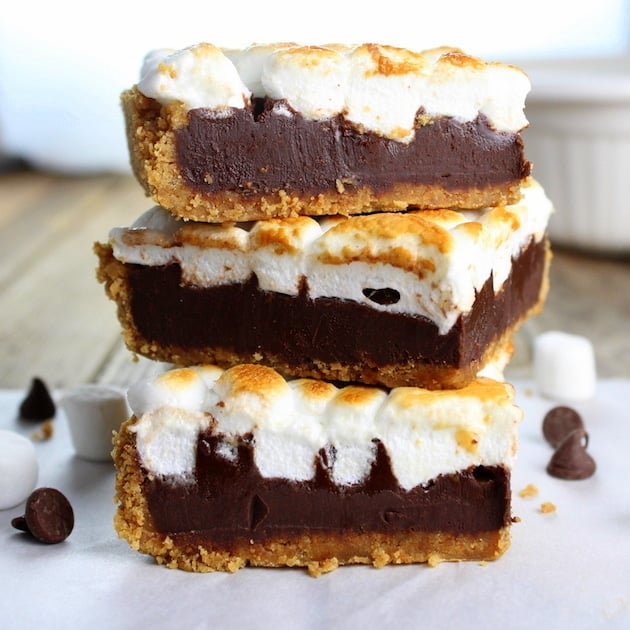 But what if you don't have a fire pit or even an outdoor area for one?  Or what if it's raining????  What's a girl to do??
These are serious questions that require much thought and deliberation… not to mention a remedy!
Too much rain is a real thing folks.  When we moved to New England in June 2009, it literally rained every day for a month straight.?  Not even kidding right now.  It was so depressing.?  I considered investing in a canoe (you never know when you're gonna need to paddle to the grocery store).  Oy vey!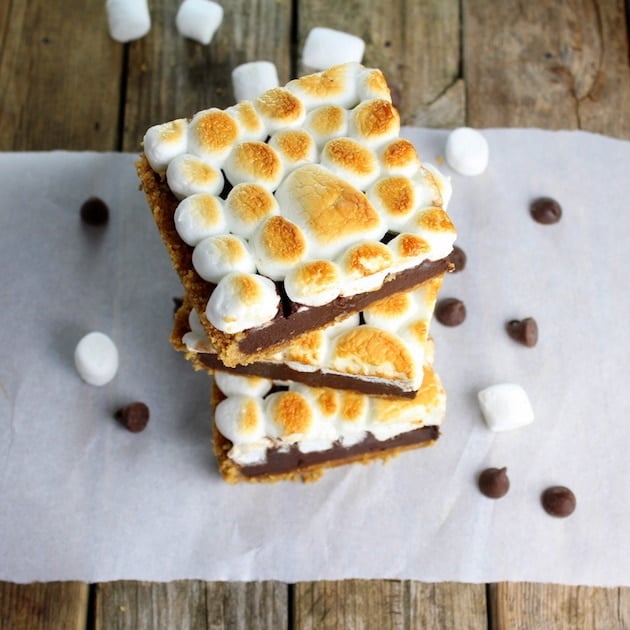 How's a person supposed to get their s'more on if it's monsoon season?  I'm so glad you asked!!!  Wait for it…survey says…Baked Nutella S'mores.?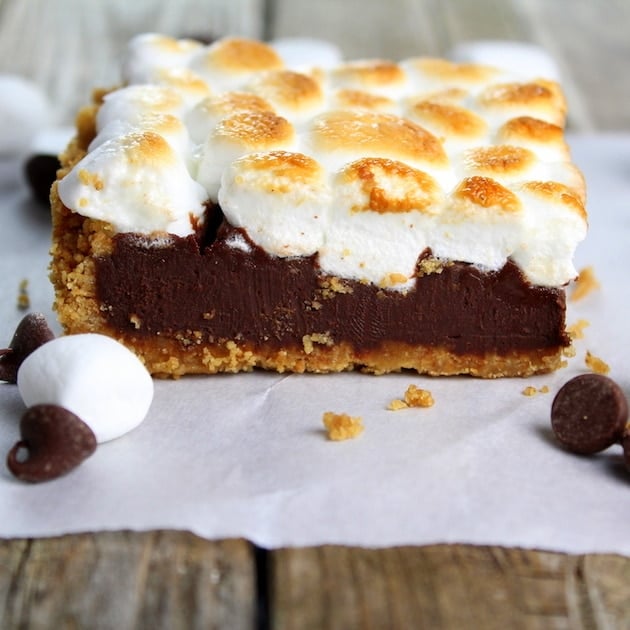 All the yummy flavors of rich chocolate, creamy hazelnut, crunchy graham crackers and melted marshmallow… without the ashes, open fire pit and potential to drop a flaming marshmallow on your bare foot.?  Real.  Talk.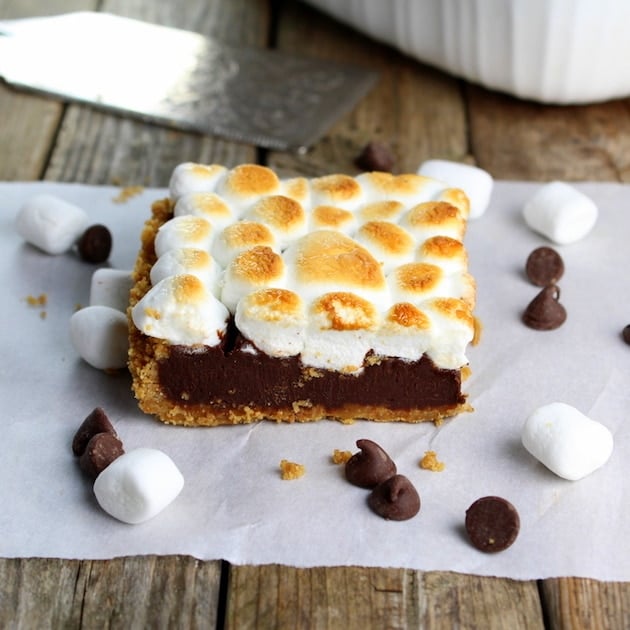 These Baked Nutella S'mores are pretty simple, and the whole family can get involved whipping them up.?‍?‍?‍?  You'll need to crush 15 graham cracker sheets either in a food processor or with a rolling pin and a large zipper bag.  Melt some unsalted butter, add a tad of salt and mix it all together.  Press the crumbly mixture into the bottom of a 9×13 baking dish and bake on 350 degrees for 7 minutes.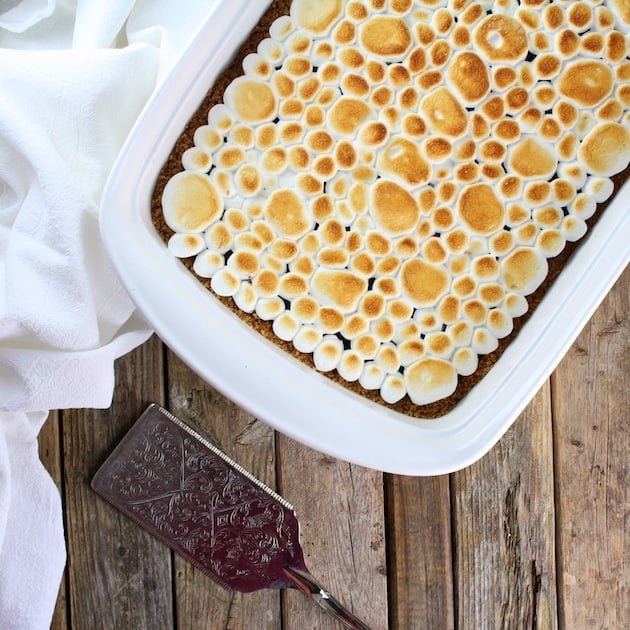 Meanwhile place your chocolate chips in a good sized bowl.  Heat up a cup of heavy cream in a saucepan until it starts to simmer, and pour it over the chocolate.  Stir until the chocolate completely melts.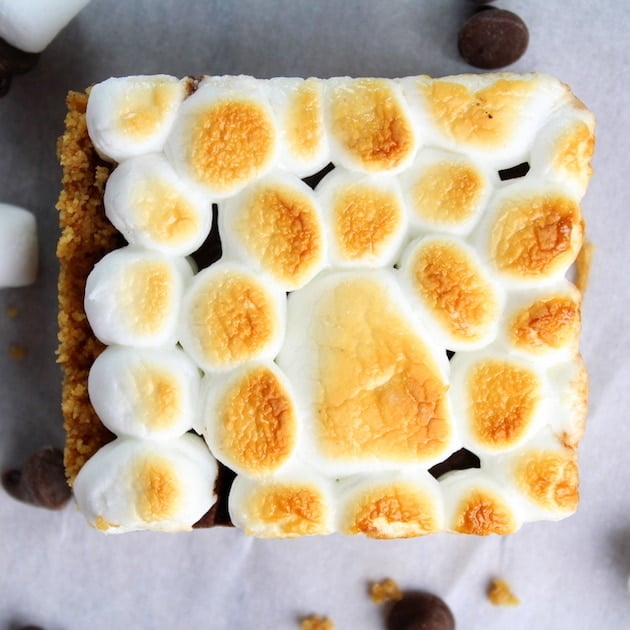 Then it's time for the Nutella!  Yup – Nutella!?  Stir ¾ cup of the nutty spread into the melted chocolate until it all comes together.  At this point try to restrain yourself from eating it straight out of the bowl with your finger.?  You can do it!  Now pour the mixture evenly into the warm graham cracker crust.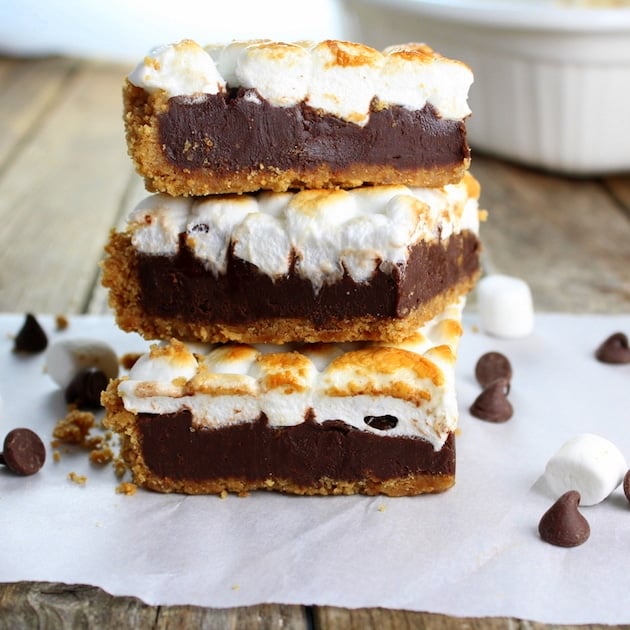 Here comes the fun part…cut 15 large marshmallows in half and randomly place cut side down on the chocolate.  Now fill in the rest of the space with mini marshmallows.  I placed mine individually but you could also just sprinkle then on the top.  If you have little people roaming about, this would be an easy and fun way for them to help out.?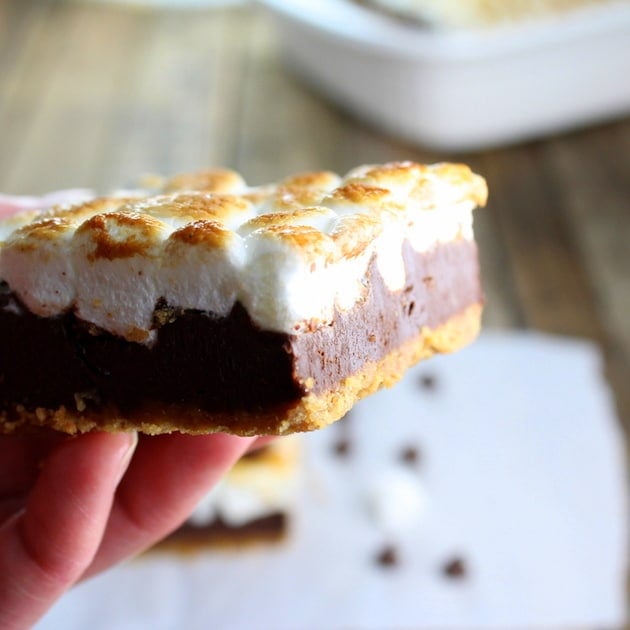 Now for some heat: place the baking pan on the middle rack of the oven and broil on high for 30-45 seconds.♨️  The marshmallows should get puffed up and golden.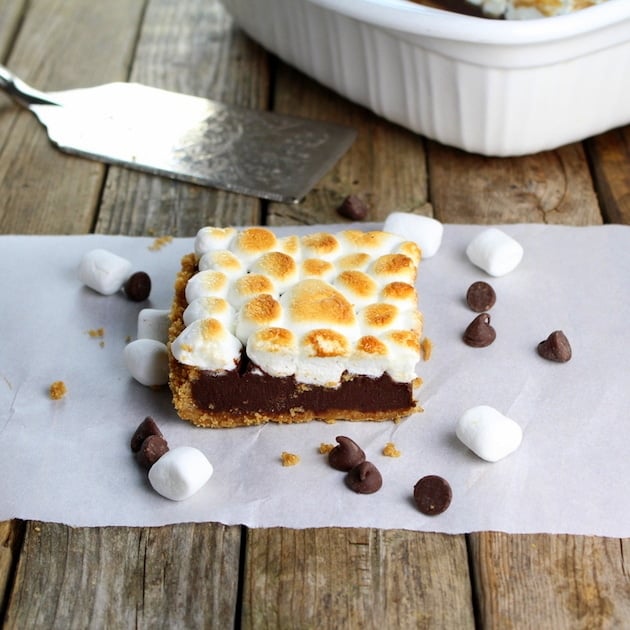 If you can stand it, you'll need to allow this work of art to cool in the fridge for an hour or two until the chocolate is set up enough to slice.  Or I guess you could always serve it casserole style and just scoop and eat.?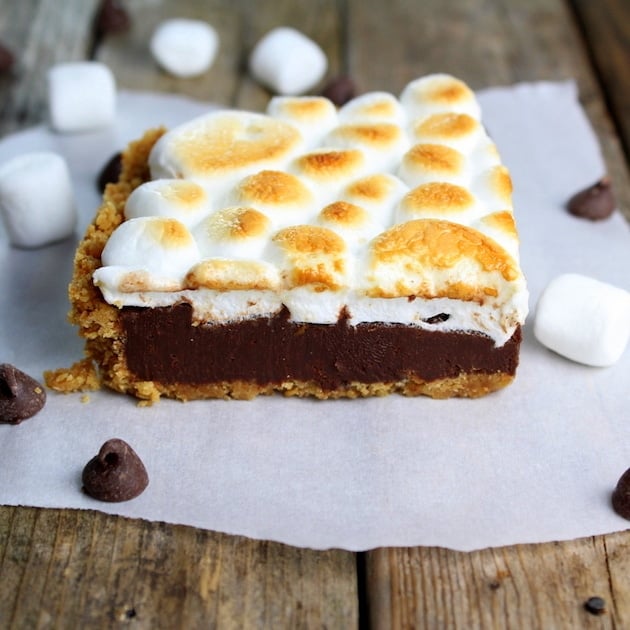 Baked Nutella S'mores are a fun and tasty alternative to brownies.?  Plus, they provide all the wonderful aspects of making s'mores…chocolate, graham crackers and marshmallows…with much less potential to catch someone's hair on fire!?
I would love to connect with you!  Leave a comment and follow me on Instagram, Twitter, Facebook, and Pinterest!
Looking for something a little frutier?  Check out this Summer Blueberry Mascarpone Tart!