The scandalous story of Blueberry Bush thievery in my hometown, and a delectable blueberry dessert: the Summer Blueberry Mascarpone Tart! It's crunchy, creamy and fruity, sweet and tart, all wrapped up into one delectable package. AH-MAZING!✨
Oh we got trouble my friends, right here in Wellesley.
With a capital T and that rhymes with P and that stands for pool! Stands for POOL!
Thought I'd start out singing my post today. In case you didn't know that's a little ditty from The Music Man – the most amazing musical - ever!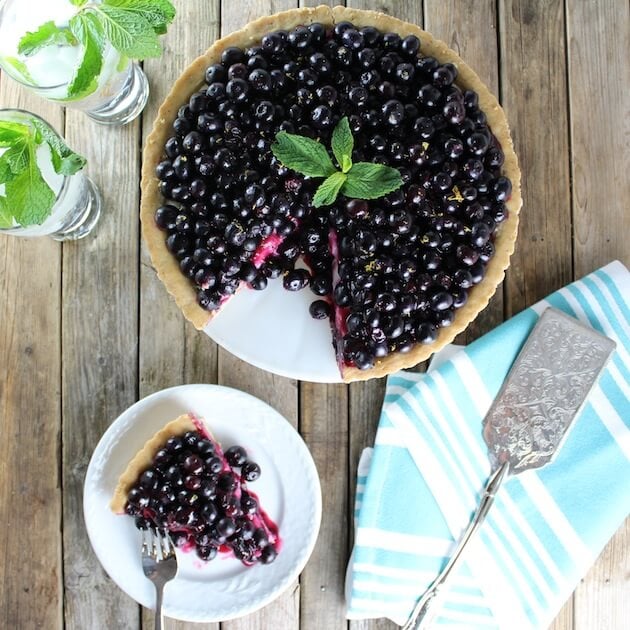 But for real – we've got trouble in the Wellesley community garden.? There's serious corruption and thievery going on my friend.
Just a little backstory (ok a lot of backstory) on my community garden plot. Almost seven years ago the B man and I moved to the suburbs of Boston. B had a wonderful job opportunity come his way in the Beantown area, and we love a good adventure, so we were Boston-bound.?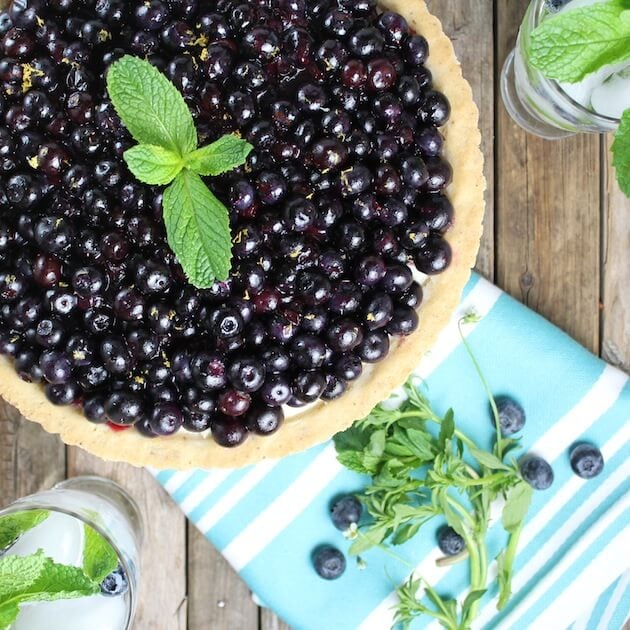 The town we moved to is completely picturesque. It's Mayberry meets Nantucket…gorgeous! You literally feel like you've been transported back in time. We live on a tree-lined street with adorable houses that were all built in the 1920's. Some have additions but all are the original structures.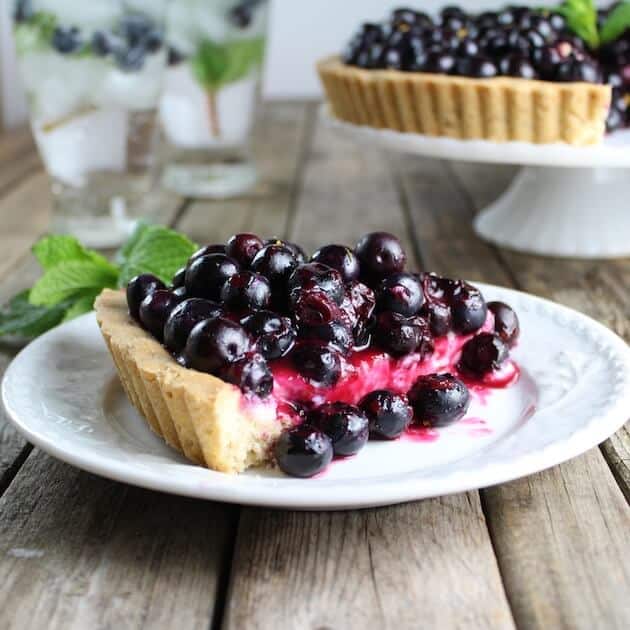 There's a caution sign at the end of the street that says "Children at play." That is probably the first time I've seen that sign in my life. And it's absolutely true.
There are little girls playing dress up, sporting their costumes as they saunter up and down the lane. You've got a lemonade stand in the neighbor's front yard. Then there's the dad and his son playing stickball in the street. There's bike riding, stroller pushing and dog walking galore. It is so quaint and charming and just completely beautiful.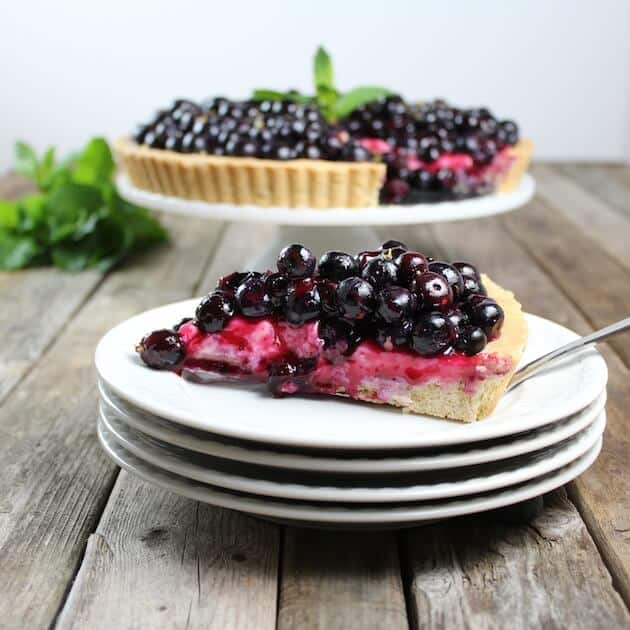 One of the many wonderful things this town has to offer is a very large community garden. Have I mentioned that I love to garden? Although the tree lined street we live on is beautiful and makes for some wonderful shade on a hot summer day, it doesn't grow good gardens.
So you better believe one of the first things I did was investigate how to get my own local veggie plot. And it's a good thing I looked into it early on because there was quite the waiting list – yep I was number 69 back in 2009. Apparently the only way a person gives up their plot is if they die or move away.
I barely inched my way up that list at a snail's pace. But I did it! And now I'm the proud occupier of my own 20 ft x 100 ft garden oasis. Last year was our inaugural season.
It was full of tons of hard work, clearing, fencing, tilling, planting, and weeding…fighting off blight, powdery mildew, cucumber beetles and even raccoons. Don't get me started on the raccoons! But despite all of the sweat, toil and travail it was wonderful. (sigh)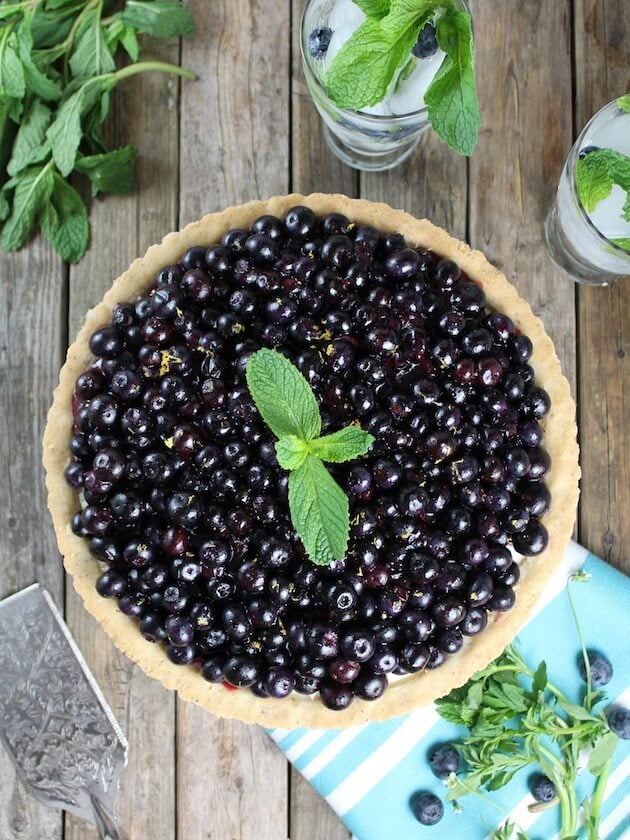 I was communing with nature, participating in the miraculous process of planting a tiny seed, caring for it until it became a plant, and then actually partaking in the fruit of my labor. It was all so satisfying and rewarding to say the least. I learned so much my first year thanks to my new best friend Jack from the local garden store.
He's the garden ninja...like a specialty doctor of plants and all things that grow. Literally, I would take in bagged leaves or pictures…he would break out his library of books to identify the problem. Once it was diagnosed he would offer me solutions via treatment options whether it was more water, less water, water in the am only, sprays, crystals, powders, concentrates - you name it AND it was ALL organic! Plain and simple - Jack is the garden Ninja and my personal garden sensei. A big shout out to Jack at Russell's Garden Center – you rock!!
That's probably enough back-story for you, and I must cut myself off because I could go on forever. But this is a post not a thesis. Sorry – I just have so many words about my garden.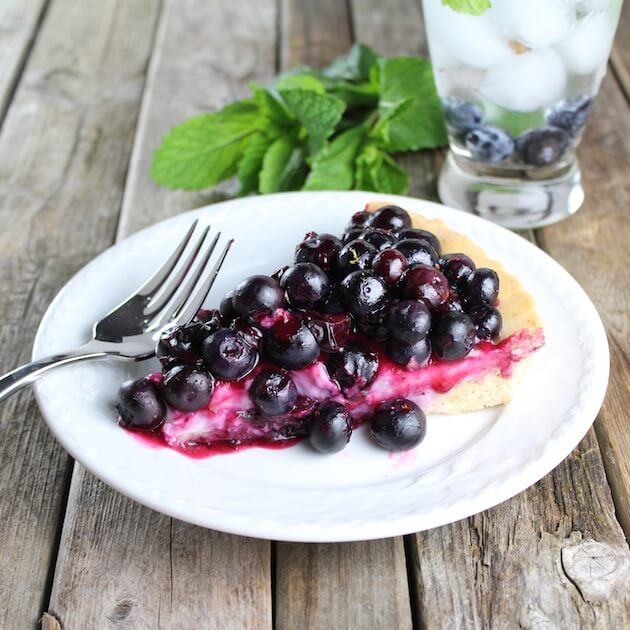 Fast forward to last week. Since spring is here, the B man and I made our way over to our nature sanctuary to inspect how it had fared this winter. Things in our plot all seemed to be in order.
But something strange caught my eye. There was something different about my neighbor's plot.
What was it? Oh my – what to my wondering eyes should appear but her nine giant blueberry bushes had vanished into thin air!? This was so noticeable because these were no baby bushes. In fact quite the opposite, they were very mature bushes, like five feet tall and wide.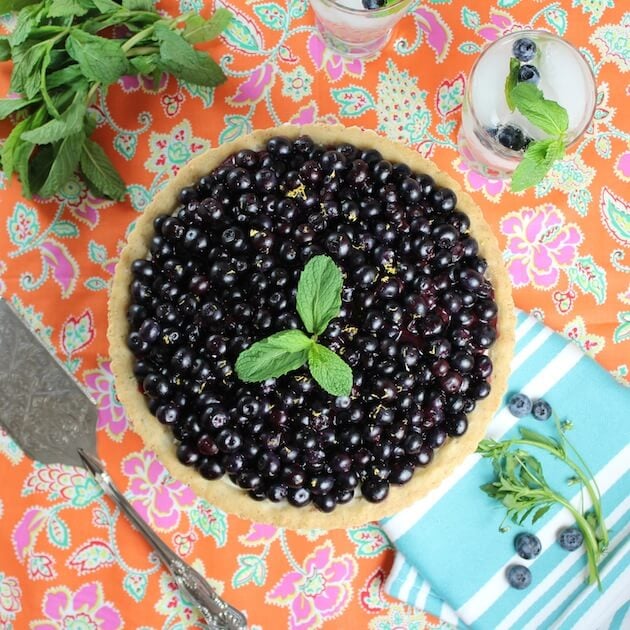 This did not make sense. You see, my neighbor was also new to the garden community; she had received her plot last year just like me. For the life of me I couldn't understand why she would have removed these bushes since they were the very reason she chose this particular garden plot in the first place. Something was most definitely awry.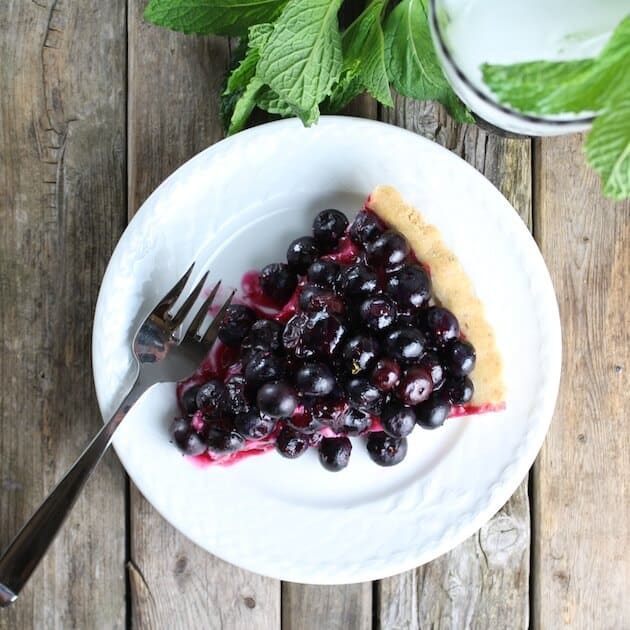 And here's where the "trouble" comes in. They were stolen - all nine of them!! Ripped from the very ground that nourished them for so many years. The only visible signs of their existence were small indentations in the dirt where blueberry bushes had once lived out their lives. It was all just so sad.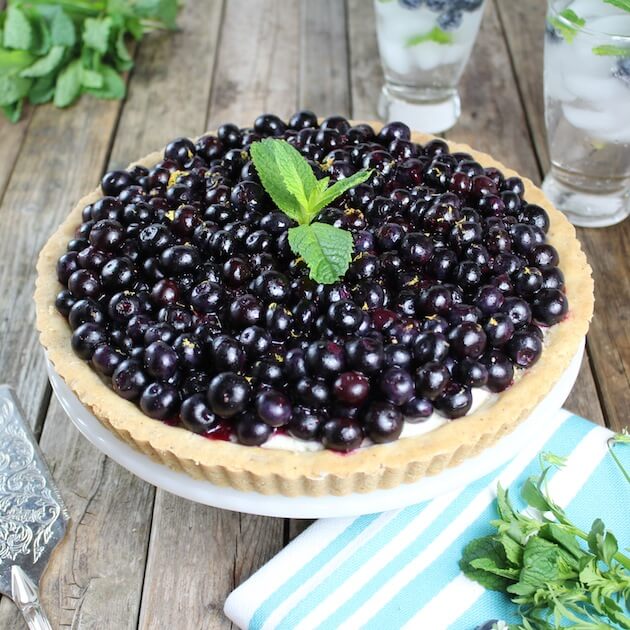 Why?? Why would a person steal one blueberry bush, let alone nine??? They were happy, and mature, and now they were probably dead. How could a bush that large with its expanding root system sustain a transplant at such a seasoned age?
The answer is: unfortunately it probably cannot. So everyone loses…my gardening neighbor and the blueberry bush bandits!
It seems only fitting that in honor of the late blueberry bushes I would create a recipe that paid homage to them. Without any further ado, I give you the amazingly delicious… Summer Blueberry Mascarpone Tart!✨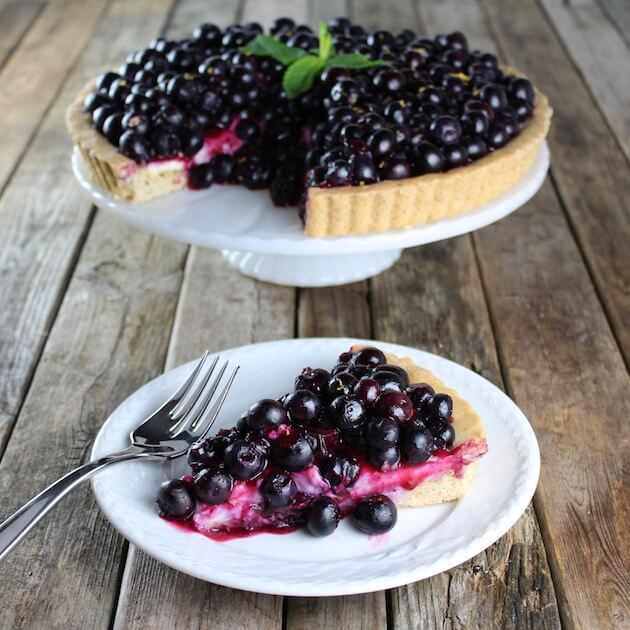 The crust is all buttery and crisp with little treats of walnut pieces throughout. The next layer adds a nice balance with slightly sweet, creamy mascarpone. And finally the star of this show: lightly cooked fresh blueberries with a bit of sugar and cornstarch, a pinch of salt and a squeeze of fresh lemon. Yes, I know, it's all very amazing. Crunchy, creamy and fruity, sweet and tart, all wrapped up into one delectable package…A gift from me to you.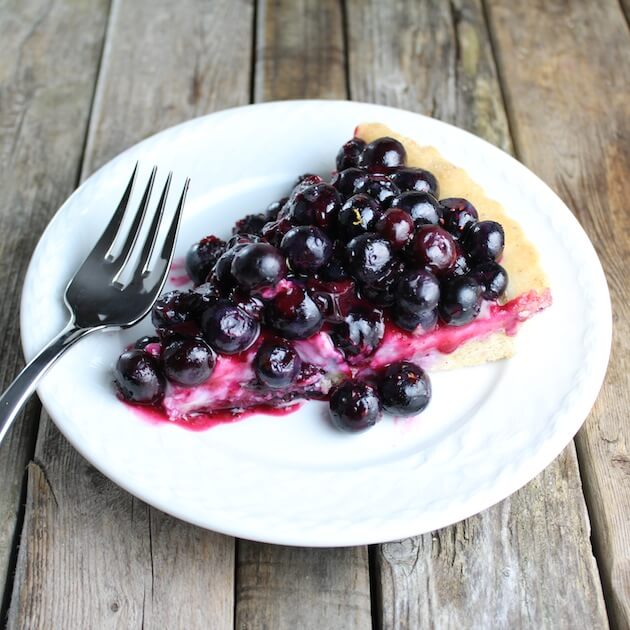 What more could a girl ask for? Well, maybe her blueberry bushes back but that is in the past and we are forward thinkers.
This Summer Blueberry Mascarpone Tart will be your new best friend this summer - I promise. You'll make it and take it to BBQ's, picnics, cookouts and Sunday suppers. Everyone will rant and rave about how mouthwateringly delicious it is, and they'll demand to know how to make this tasty blueberry treasure. You will be saying "thank you" way too many times to count.
Plain and simple, the Summer Blueberry Mascarpone Tart is super-easy to make, and one of my favorite desserts of all time. Enjoy!
Are you following me on Instagram, Twitter, Facebook, and Pinterest?
Yield: 10 servings
Summer Blueberry Mascarpone Tart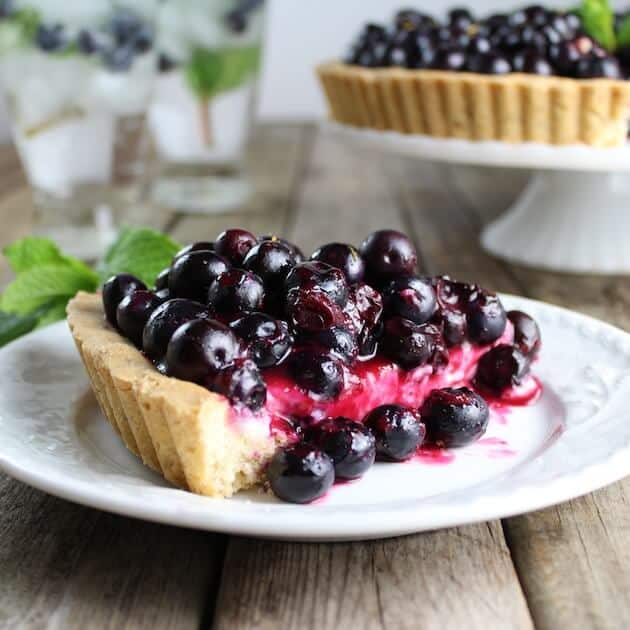 Summer Blueberry Mascarpone Tart: Buttery shortbread walnut crust, slightly sweet creamy mascarpone, fresh blueberries, a touch of sugar & lemon. Delicious!
Ingredients
For the crust:
1 ten and a half inch tart pan with a removable bottom, or a pie pan
1 ¼ cup all-purpose flour
¼ teaspoon rounded salt
½ cup ground walnuts
½ cup plus 11/2 tablespoons unsalted butter at room temperature
¼ cup sugar
½ teaspoon vanilla extract
For the creme filling:
12 ounces Mascarpone
2 tablespoons plus 1 teaspoon sugar
For the blueberry topping:
4 cups fresh blueberries rinsed and dried
2 tablespoons cornstarch dissolved in two tablespoons of warmish water
2 tablespoons fresh lemon juice
⅓ cup sugar
2 tablespoons water
pinch of salt
Zest from ½ a lemon, optional
Instructions
Preheat oven to 350°F.
Stir together flour, salt and ground walnuts.
With a mixer, beat butter, sugar, and vanilla until pale and fluffy, about 2-3 minutes. Slowly add walnut mixture, and beat until just combined.
Press the dough into the tart pan with your fingers until it is evenly distributed on the bottom and sides of pan. Chill for 15 minutes in the freezer. Prick with a fork all over.
Place the pan in preheated oven and bake for 20 minutes or until lightly browned.
Remove from oven, and cool completely.
For the filling:
Mix together sugar and mascarpone. Layer the mascarpone mixture onto the cooled crust.
For the blueberry topping:
Stir the sugar, 2 tablespoons water, lemon juice, and 2 tablespoons of the cornstarch/water mixture into a saucepan over medium heat. Simmer for 1-2 minutes until thickened and sugar has dissolved.
Add 2 cups of blueberries, then bring to a boil and simmer until juicy and thick - about 4 minutes (if they get too thick then add a little water to thin them out).
Take the pan off the heat and add the remaining 2 cups of berries. Gently fold them in, coating completely.
Spread the berry topping over the cream base and let set for 5-10 minutes. Top with lemon zest and serve.
Notes
Prep time: 30 minutes
Baking time for crust: 20 minutes
Cooling time for crust: 60 minutes
Nutrition Information
Yield
10
Serving Size
1 slice
Amount Per Serving
Calories

455
Total Fat

29g
Saturated Fat

15g
Trans Fat

0g
Unsaturated Fat

11g
Cholesterol

68mg
Sodium

255mg
Carbohydrates

47g
Fiber

3g
Sugar

25g
Protein

5g
This nutrition card uses an estimate provided by an online nutrition calculator. This estimate is not a substitute for a professional nutritionist's advice!