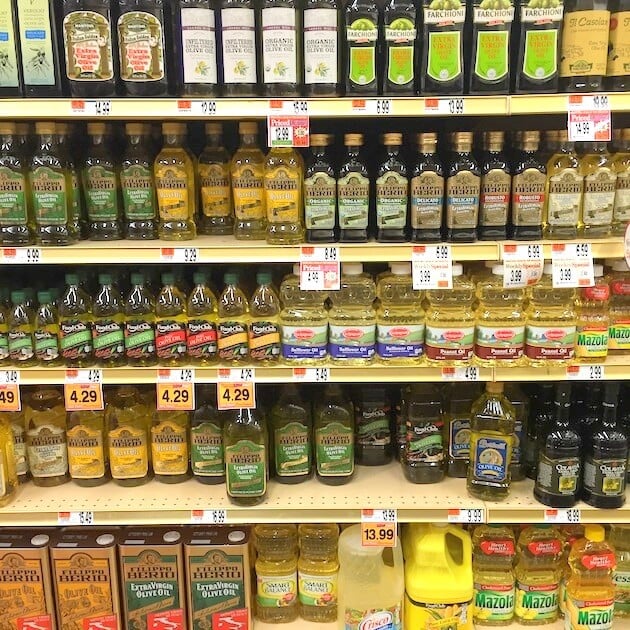 I was at my hair salon about a year ago doing what I do…color, cut, blow-dry and style.💇 My master stylist was taking good care of me like she always does. We're chatting about life-changing topics…
"Where did you get those cute gray boots? Any new recipes you're in love with? How's Larry (her dog🐶)?…He really should be the feature image on your Christmas card this year! Is Ben Affleck really cheating on Jen?"…and of course world peace.
Our conversations are like speed dating, except it's with just one person and it last 2 hours. So I guess it's not really like speed dating, but maybe kinda 'cause we're intently speeding through all our topics, making sure we have time to get it all in.😁 I'm sure that all makes complete sense…uh huh…right.🙄
And then it happened. What took place next changed my life forever (dramatic pause). She dropped a proverbial bomb on me.💣💥
Master Stylist: "You know you're not supposed to cook with Extra Virgin Olive Oil - right? I mean, it can be very harmful when heated to high temperatures - you know?"
Me: Big eyes, head tilt, long pause.🤔 "Wait, what?? All I can hear is Rachel Ray in my head…"EVOO, EVOO." Isn't EVOO the uber healthy go-to cooking oil of choice for any and everything???"😳
Plain and simple the answer is NO! And why should it be the only option? After all, I don't wear the same pair of cute black converse sneakers with my joggers, my faux leather mini, my Nike workout pants and my Paige skinny jeans.👖
I'm pretty sure I could just stop writing now because that last shoe analogy totally spelled it all out for you and sealed the deal - right? Well if that didn't do it for you, read on my friend - and get ready to be enlightened!✨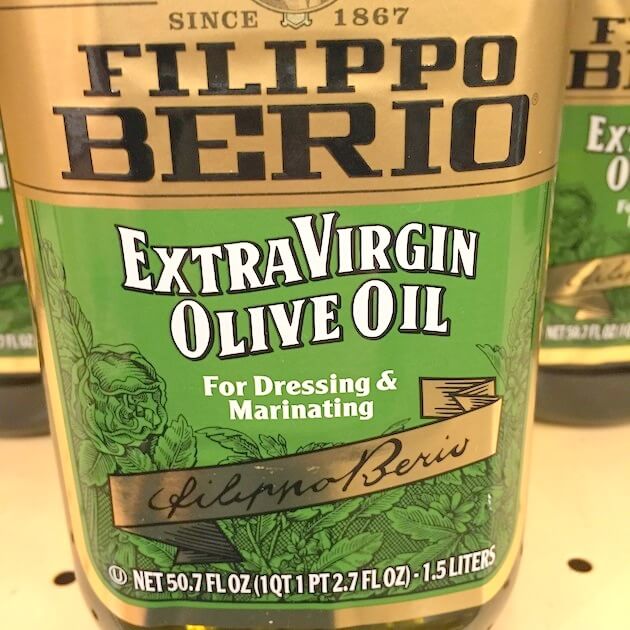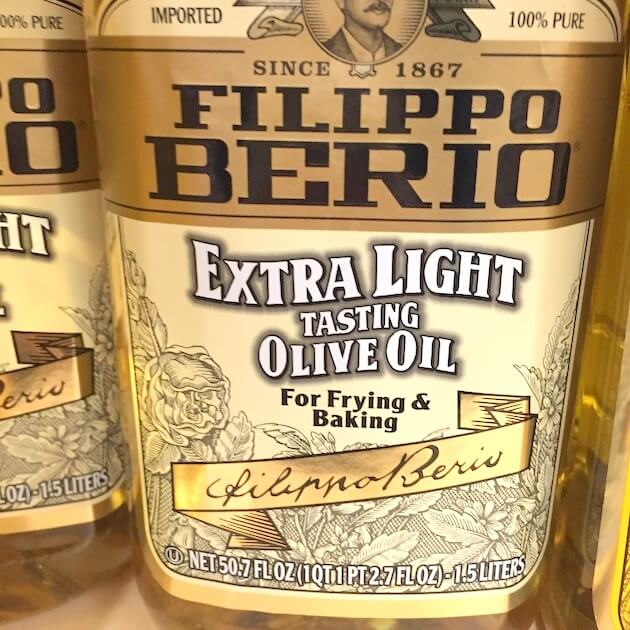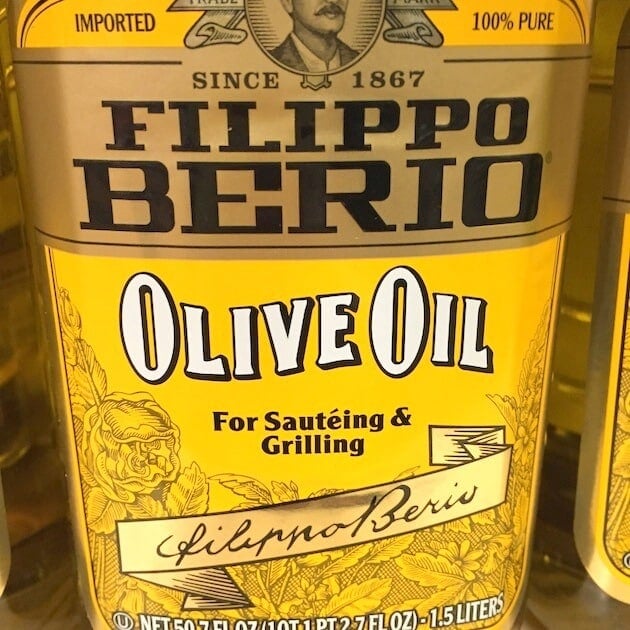 Many oils are good for you, but not all are good for the same thing.
Extra Virgin Olive Oil is great for you but it shouldn't be used for high heat cooking, so think dressings and drizzles. When it's heated all those nutrients will be damaged and even more concerning, they could actually become unsafe to consume! Lions and tigers and bears - oh my!😱
A good choice for cooking on high heat (450-650 degrees) would be Extra-light Olive Oil, Avocado Oil or Grapeseed Oil.
The bottom line: Specific oils need to be used at specific temperatures. Just like my cute black converse sneakers only go with certain outfits. Different oils for different purposes... different shoes for different outfits.👌 I know, I should have been a teacher.😄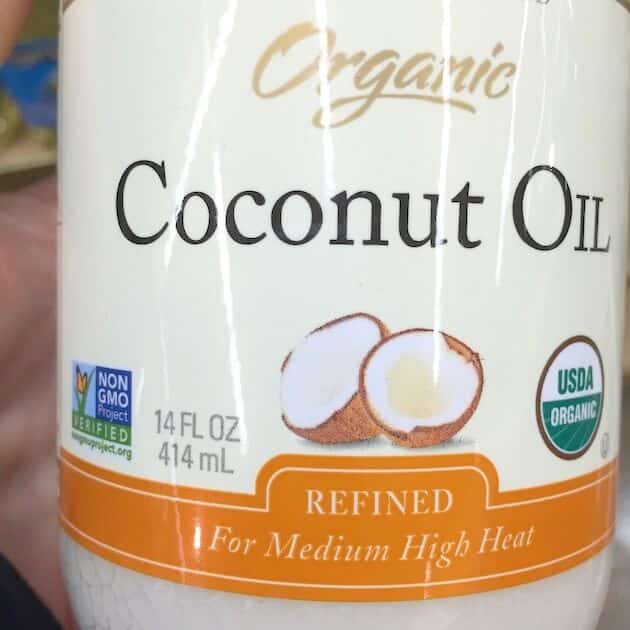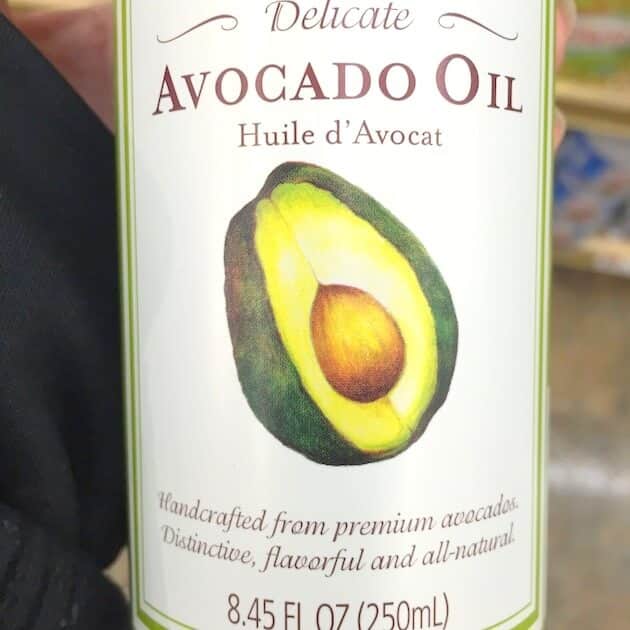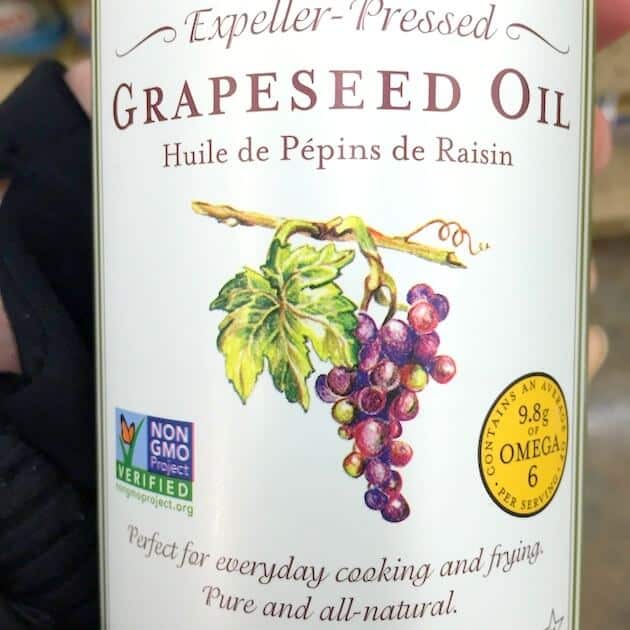 The maximum cook temperature for oil is called the smoking point.♨️ And sometimes the smoking point is included on the oil label. If not they usually list the cooking temperatures. You just have to look for it.👀
Take the Extra Light Olive Oil container...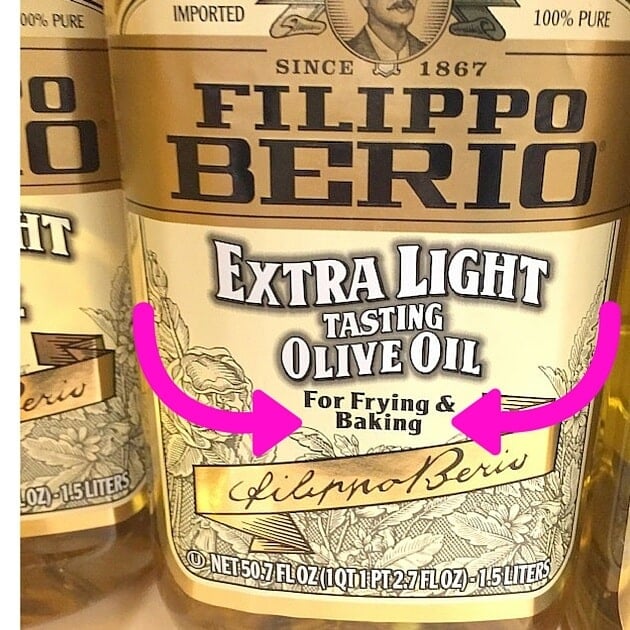 …the label suggests using it for frying and baking.
Check out the close-up pictures of all the oil above… Coconut oil says "for medium-high heat," Grapeseed "perfect for…cooking and frying," EVOO "dressings and marinades..." I'm sure you get the "point".
See the chart below for a quick reference of what oil to use when. I'm so good to you.💕
Just to give you one more random fact that you can file away and use on your co-workers or friends, at this year's holiday party. The definition of Smoke Point is the moment when heated oil begins to smoke continuously (not just the moment it begins to smoke).
So there you have it, now go and speed the love, my friend. Love, peace and taco grease!🌮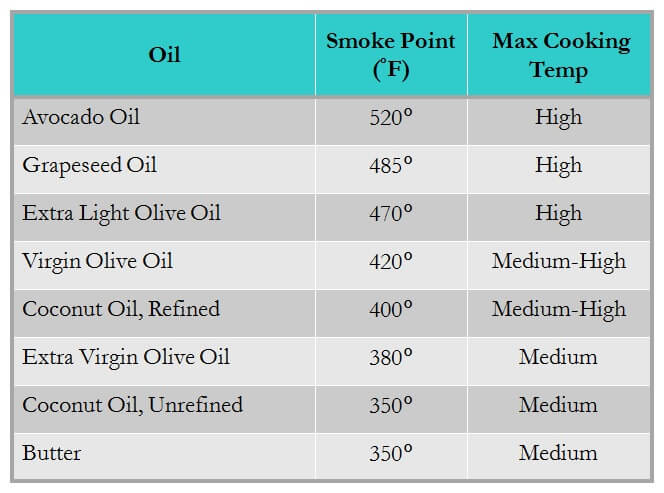 If you'd like to read a more detailed article from the Amazing Wellness Magazine, "COOKING OIL MYTHS, BUSTED", July 1, 2015 by Jonny Bowden, PhD, CNS.
... or this one: Busting The Myths About Cooking Oils.