Roasted Ranch Broccoli is super-easy and always delicious!  With just 5 ingredients, it's full of healthy goodness and wonderful flavor.  It's sure to be your family's new favorite way to eat broccoli!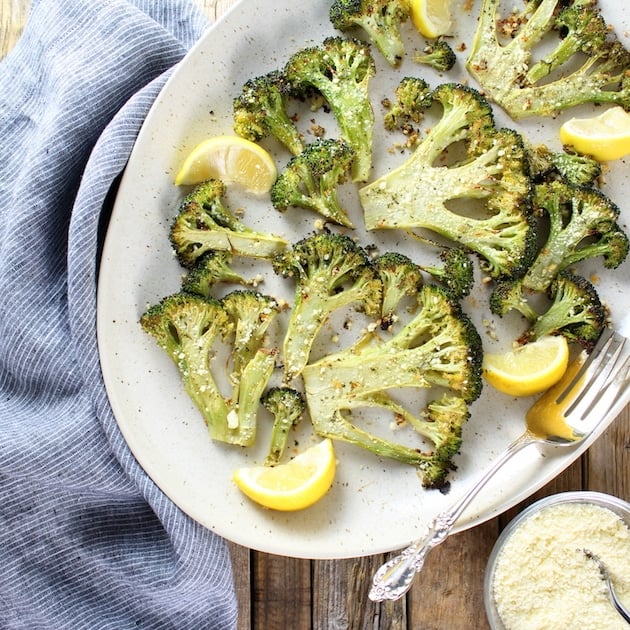 I'm always on the lookout for new ways to make veggies taste delicious and still keep them healthy.✨  Yes – it's possible, I promise.👍  Sometimes I go to the grocery store and peruse the frozen vegetable aisle just to see what latest creations are out there.🤔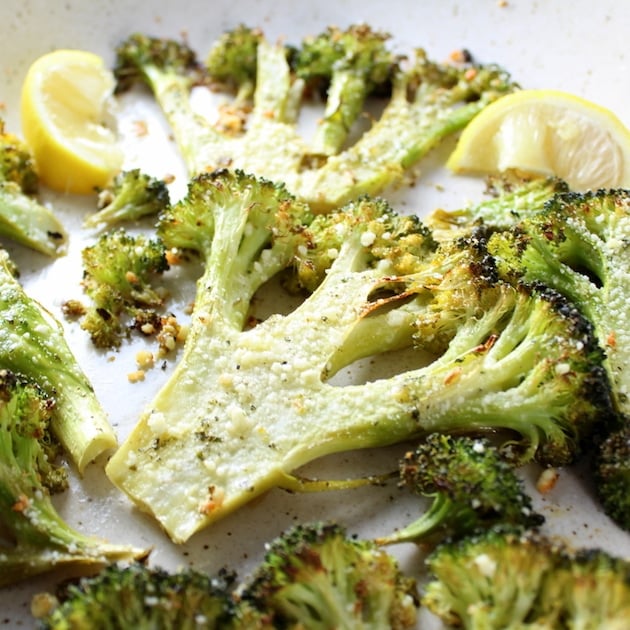 Not too long ago I went looking for some frozen Buffalo Cauliflower.  I was on a mission to create my own version and needed to do some market research.  While on my shopping expedition that day I came across several other interesting veggie combinations.  And since there were so few left on the shelves, I figured they must be pretty popular.
So I went to work and came up with my version of this yummy and irresistible – Roasted Ranch Broccoli!!👇  In a word AMAZING!💫  In another word YUMMO!😋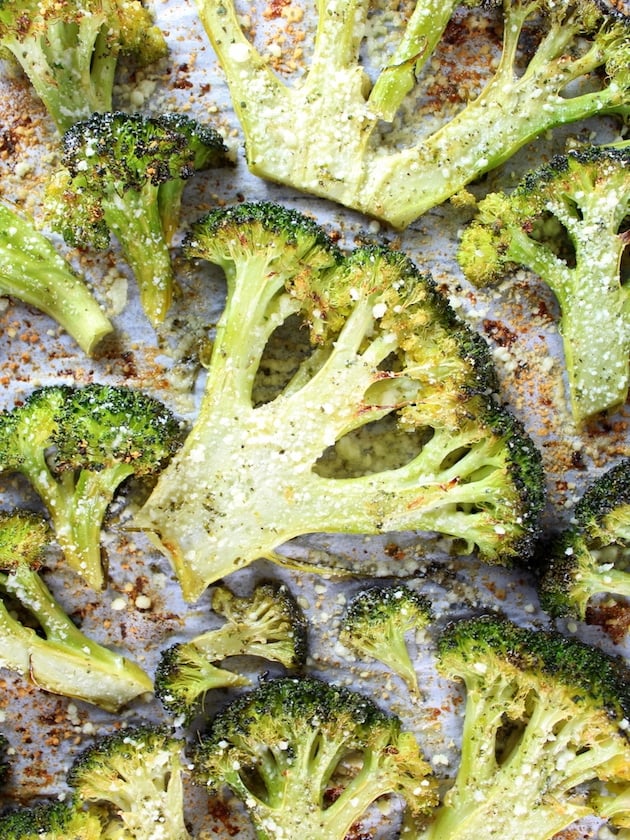 How could you go wrong with that combo – right?
Ranch and anything is pretty much amazing, so why not ranch broccoli?  Plus, there are only 4 ingredients required to make this delicious recipe.  Easy, tasty, and so good for you!🙌  There are just no excuses to not eat your vegetables anymore.
Here's an interesting fact for you… One of the all-time most popular recipes on the blog is the award winning Parmesan Roasted Broccoli.  If you've tried it then you know it's a surefire way to make your broccoli super-tasty every time.  With all this success, I figured why not use a similar technique for my new ranch broccoli recipe?
You know what they say: no reason to go reinventing stuff that's already awesome, and if it ain't broke don't break it.  Ok – so I might be the only person that says those things, but you get where I'm going.✌️  And feel free to quote me in the future.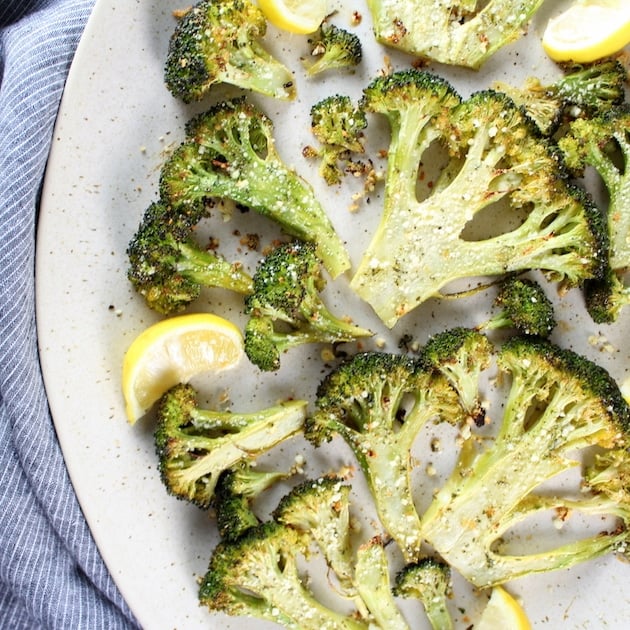 The first thing I did to make this yummy creation was slice the broccoli into one-inch thick steaks, then season with Hidden Valley Ranch Dip seasoning packet (use the dip not dressing packet.)
Squeeze some fresh lemon juice over the broccoli and add some olive oil.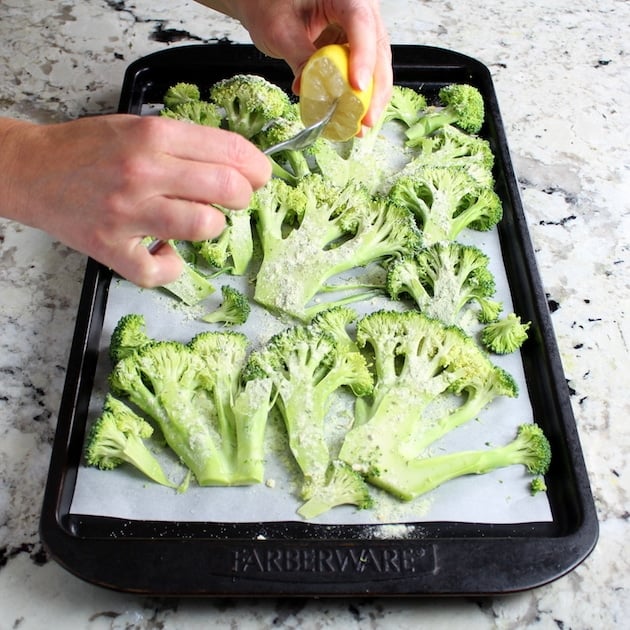 Give it a gentle toss and bake for about 16 minutes in a 425-degree oven.  Next pull the pan out and sprinkle the broccoli with some Parmesan cheese and finish off in the oven for about 1-2 more minutes.  Perfectly cooked, magical-tasting, super-easy Roasted Ranch Broccoli every time.💚
If you're looking for a healthy and yummy way to serve your veggies, look no further… Roasted Ranch Broccoli to the rescue!🌟
PS: You might want to make double the recipe because the whole family will be asking for seconds.
I would love to connect with you!  Leave a comment and follow me on Instagram, Twitter, Facebook, & Pinterest!
Looking for more amazing broccoli ideas?  Try these!!
Grilled Broccoli With  Garlic Roasted Red Pepper Sauce: