These Balsamic Glazed Brussels Sprouts are the perfect balance of savory & sweet!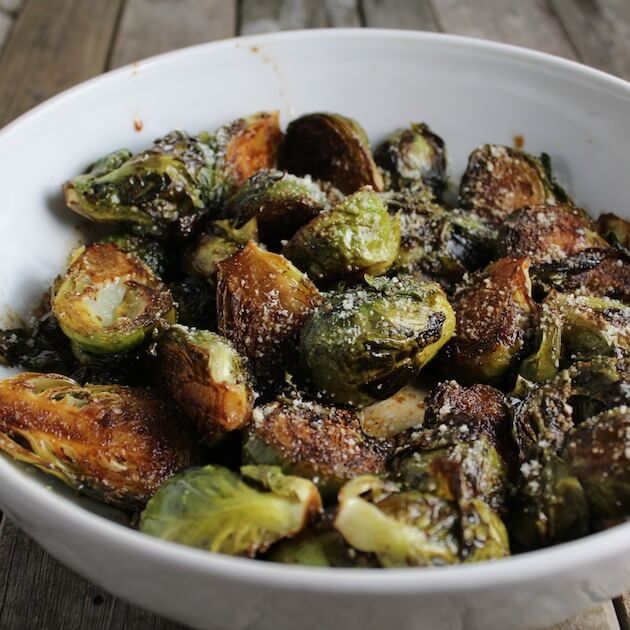 How many ways can you eat a Brussels Sprout?  Probably too many to count.  One reason I love them is they act like little sponges…soaking up whatever goodness you cook them with.  I like to cut mine in half and sauté them in some olive oil, salt and pepper on the stove.  This cooks them much quicker than baking in the oven and I have more control over how long they cook on each side.  Sometimes I like to sprinkle them with Asiago cheese and let them get all ooey and gooey.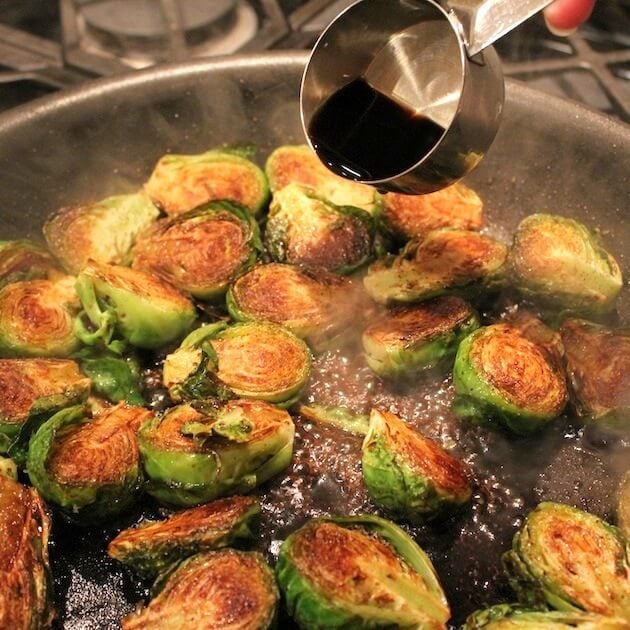 This time I added some balsamic vinegar to them right before they were completely cooked.  They soaked it right up, giving them a sweet caramelized glaze.  They were the perfect veggie to serve with anything – especially my Standing Rib Roast and Creamy Parmesan Risotto.  (Which by the way, with the addition of the Chocolate Hazelnut Tart, makes up the ultimate Christmas dinner menu at my house this year.)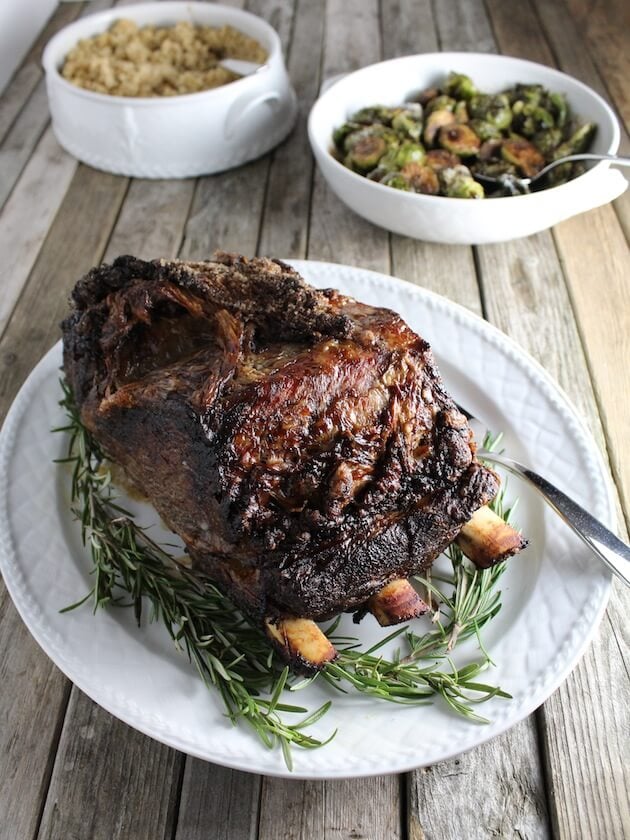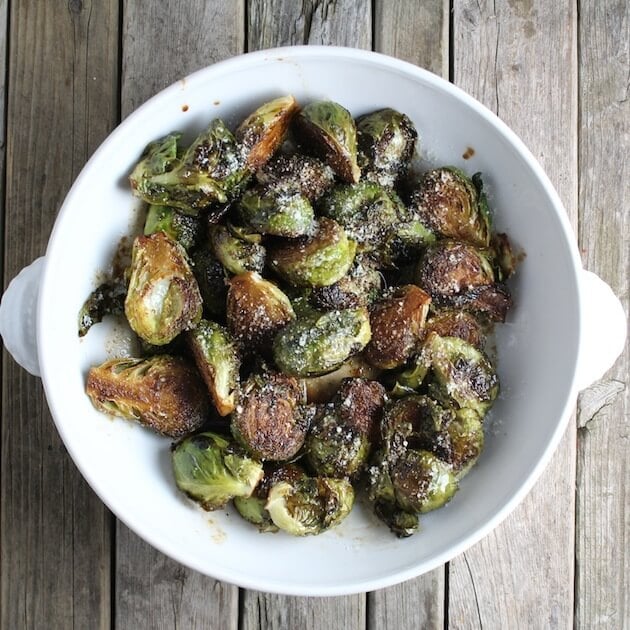 This is another one of those recipes that doesn't involve a moving truck full of ingredients, can be thrown together in a short amount of time, and most importantly is delicious.
For a short and sweet side dish give these Brussels Sprouts a try!✅
I would love to connect with you!  Leave a comment and follow me on Instagram, Twitter, Facebook, and Pinterest!