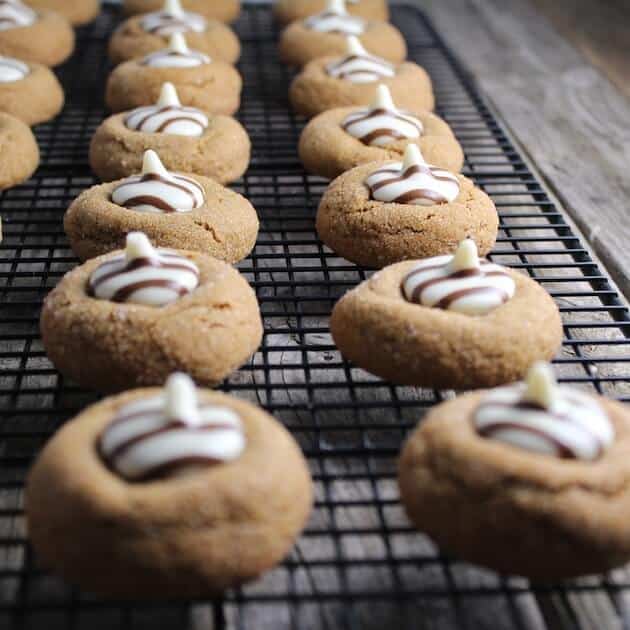 Santa called. He wanted me to tell you he really prefers Thumbprint cookies to be left out for him on Christmas Eve.? In fact he said his favorites are White Chocolate Gingerbread and Peppermint Kissed Sugar Cookies. SO, of course that's what I made for him this year – I don't want to be put on the naughty list. Or maybe I'm just trying to work my way off of it.? Clearly I'm not above bribing Santa.? Take a look at how they turned out...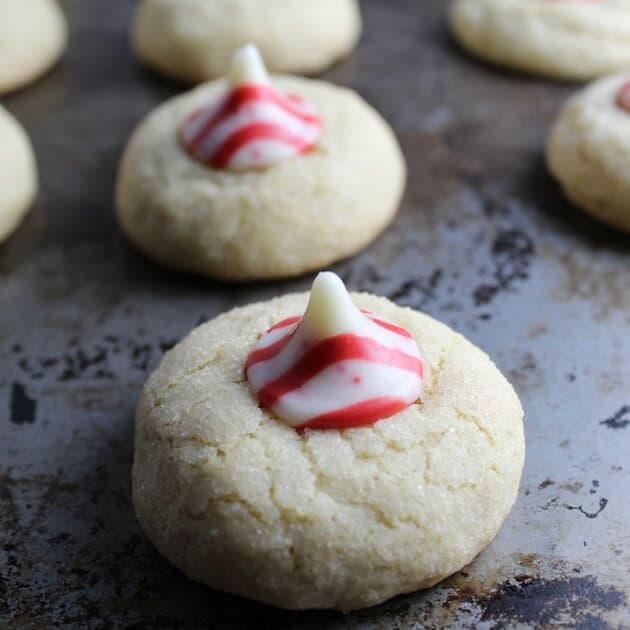 How cute are they?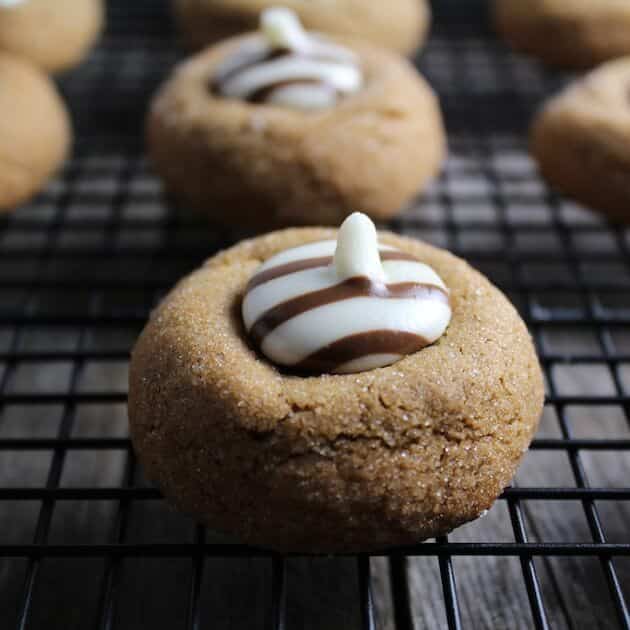 So adorable - right?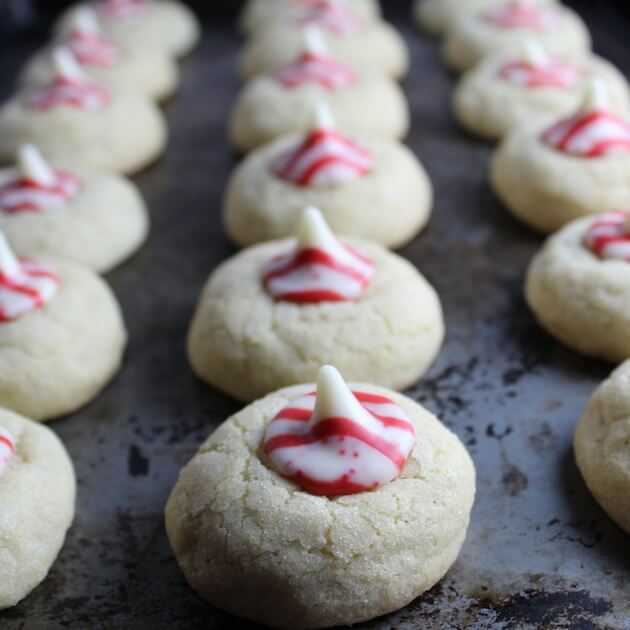 Not only did Santa want me to relay the message about Thumbprints but he also had a few, ahem, baking tips he wanted me to pass a long. I guess you could say he's kind of an expert since he's been eating Christmas cookies for a really long time. I looked over the list and whittled his tips down from 100… 'cause ain't nobody got time for that. So here goes…
?Santa's Christmas Cookie Baking Tips: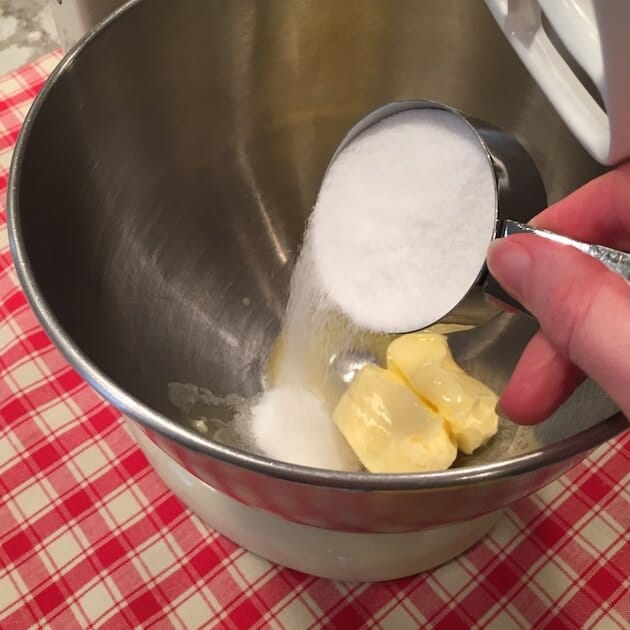 1. Pick up multiple measuring utensils. Have two sets of measuring cups and spoons so that you don't have to keep washing and drying.
2. Ice cream scoops aren't just for ice cream. They are also great for measuring cookies uniformly. Find one that measures 1 tablespoon.
3. Pam to the rescue. Spray some cooking spray into your measuring cups before using honey, molasses, and other sticky ingredients, and they will pour out with ease. That's more honey in your recipe, less in the spoon.
4. Bake with unsalted butter. This means you have control of the amount of sodium in your baked goods. If you substitute salted butter in a baked recipe, reduce the additional salt by half.
5. A little leavening. Baking powder & baking soda, can lose their lifting power over time. Be sure to store them in a cool dry place in a cupboard, with lids tightly closed. To be extra cautious put them in zip lock storage bags. If you don't bake often, make sure to check the expiration dates.
6. Scrape your bowl. Be sure to scrape the entire bowl - you don't want to leave important ingredients at the bottom or on the sides and end up with inconsistencies in the batter.

7. Invest in good spatulas. I like a flexible silicone spatula – it is great for scraping all the batter out of the bowl and it can withstand high heat. Bonus!✨✨

8. Don't overbeat or underbeat the batter. Underbeating or overbeating will affect the texture and volume of the cookie.
9. Fold Gently. When a recipe asks you to "fold" something into the batter, use a flexible spatula and start from the bottom of the bowl. Sweep the ingredients up and over the top to gently incorporate the new ingredient into the batter.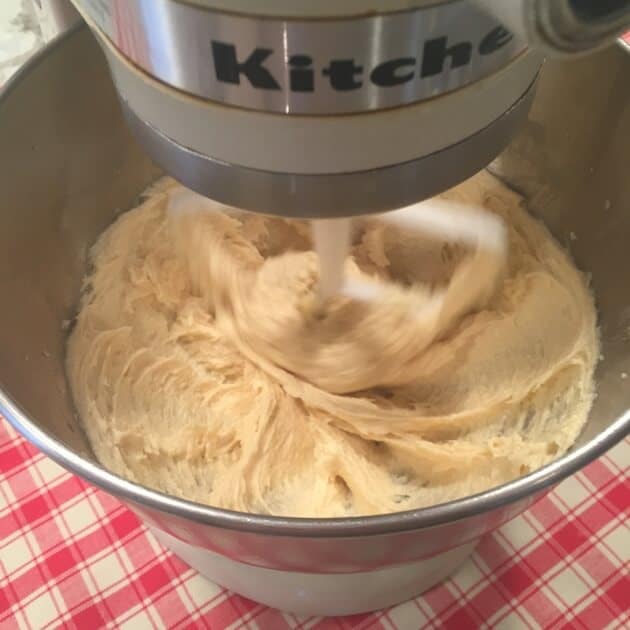 10. Creaming butter and sugar. When a recipe says to "cream the butter and sugar" it means beating it at high speed with an electric mixer until the butter is fluffy and the sugar breaks down. This makes the baked goods light and airy. It usually takes 3-4 minutes.⏰
11. Cookies for Santa?: If you want to have some fresh baked cookies for Santa but you know you'll be up late wrapping presents for the kiddos, consider mixing them up and freezing the dough ahead of time. Then pop them in the oven when the time is right. PS: Cookies with a high butter/fat content (like gingerbread, sugar cookies, shortbread) freeze well. Just form the dough into balls or scoop them onto a cookie sheet, wait until they are completely frozen, and then store in freezer bags.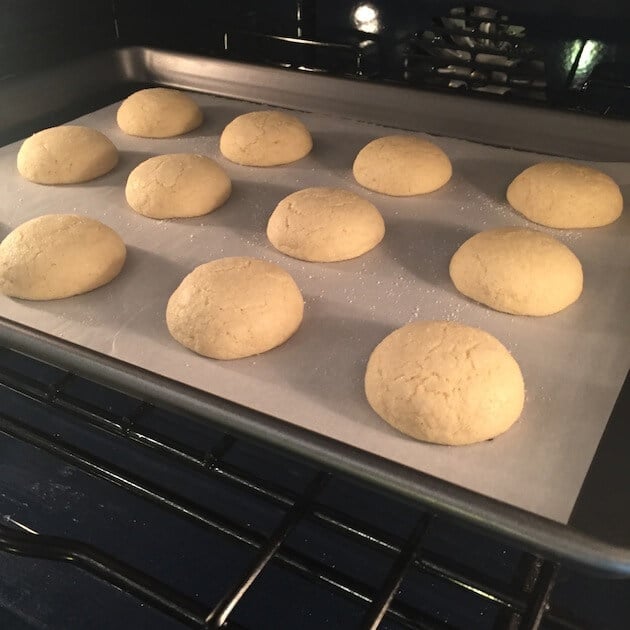 12. Parchment paper is the bomb. Parchment paper helps batter and dough bake evenly. It stops cookies from spreading out on baking sheets and browning too quickly. Also, if you use your baking sheets for other cooking purposes (without parchment paper) those flavors can transfer to your cookies.?
** You may need to line your cookie sheet with new parchment paper between batches. If old cookie residue is on the parchment paper it will keep baking and even burn. Which could intermingle with your new batch of cookies. Whaaa? Unacceptable – there will be absolutely no intermingling!!?
13. Fluffy cookies: Roll your dough into logs, wrap the logs in plastic, and freeze. Then cut the dough into rounds and bake just like store bought break-and-bake cookies. The outside of the dough will set and bake before the inside has time to thaw, resulting in fluffy, puffy cookies.
14. Chewy Cookies: Bake them right after you mix them up. Cook them on the lower end of the recipes cook time - when the edges are golden and the center looks a bit under-baked. Let them cool completely on the cookie sheets.
15. Don't overbake. This is a mistake we all make. We think the cookies are not quite ready. Set your timer to the minimum baking time stated in the recipe, then check them. Cookies are usually best when they are just slightly undercooked in the center.
16. Use cooled baking sheets. Cool baking sheets between batches before reusing. Better yet, buy multiple sheets so that when one comes out the next sheet is ready to go in.
17. For those cookie blunders: If you think your cookies should be sent off to the Island of the Misfit Cookies, think again…they can probably be saved. As long as they taste good that is. To salvage them, think about dipping or drizzling with chocolate or a thin icing. You could even add some sugar sprinkles to dress them up even more. For example, I recently made some chocolate chip macaroons using really finely grated coconut. They looked like sea urchins with a bad haircut. Basically, they didn't look very appetizing, so I melted some chocolate with a little shortening and drizzled it over them. They turned out great and I was able to proudly serve them.?
18. Cool before frosting. Never frost your cookies until they have fully cooled… unless you're making melted snowman cookies, which are sooo adorable!!
19. Fixing your frosting. If your frosting is too runny, fix it by adding extra powdered sugar. If your frosting is too thick to spread, slowly stir in a spoonful of milk, one at a time, until it comes out "just right" - Goldie Locks.
20. Freeze and eat all year round. Freeze those cookies quick; don't let them get stale on the counter. After baking your cookies decide how many you think you'll want within a day or so and freeze the rest. This will keep them much more fresh. PS: They should be completely cooled before freezing.❄
21. Preserving your hard work. Freeze your cookies with a layer of waxed or parchment paper in between them. For extra protection wrap them in plastic wrap before putting them into a freezer bag.
22. Reduce, reuse, recycle. If you want to save the planet or save yourself some dough (get it) then use the same parchment paper you baked them on between the layers of cookies when freezing.
That's the list! Santa is so smart or maybe it's Mrs. Claus that compiled the list. We all know behind every great man is an equally great woman!?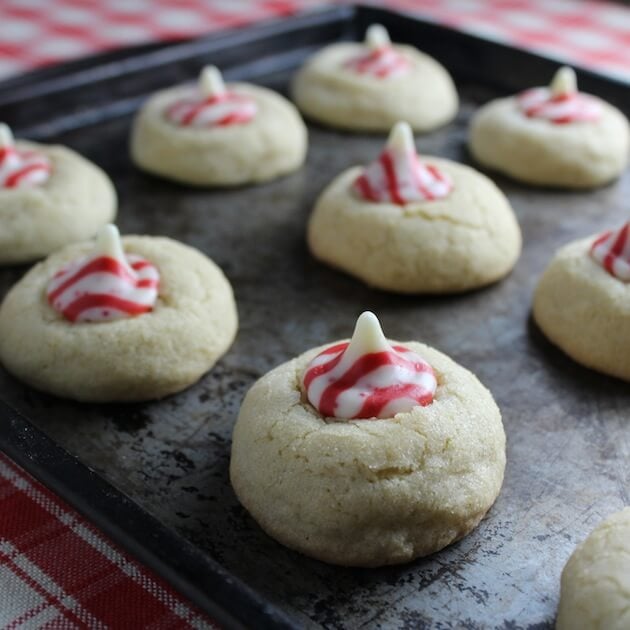 Now go grab your apron and get your holiday bake on!!!