Chicken Fricassee Abruzzi Style…hearty, one-pot comfort food.
I'm soo excited to share this Chicken Fricassee recipe with you today!! It is bursting with flavor and the chicken is fall-apart tender.
I used chicken thighs because I wanted to make sure the cook time was even. But you could use a whole chicken cut up if you wanted a combo of white and dark meat. You just need to make sure you temp the largest pieces to make sure they're completely cooked.
Fricasseed or fricassee is French in origin and basically means chicken or other meat cut in pieces, lightly sautéed, stewed, and usually served in a white sauce made with its own stock (French cooking class 101 is now in session).
Now let's move on to an Italian lesson. The Abruzzi part of this dish is represented with the combination of olive oil, tomatoes and chili peppers. As well, the rosemary, garlic and wine are also used extensively in Abruzzi cooking.
In case you're interested…Abruzzo is a region of Italy located in the mountains along the Adriatic region and their cuisine is known for simple but hearty meals. Yes – sign me up!!! Did I mention I think I might be Italian?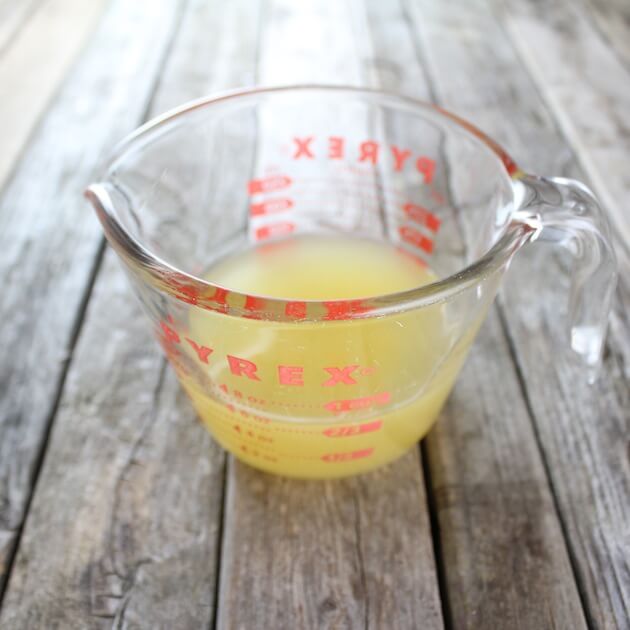 This recipe is a little less traditional than most because the sauce is very light and consists of white wine, the juices from the chicken, and a little chicken stock.
I know, I had you at white wine – right! I absolutely love to cook with wine. It gives food this wonderful taste that cannot be replicated any other way. A delightful jolt of flavor, and when it's heated the alcohol content cooks off. So no worries – no one's getting sauced on my watch! (See what I did there??)
Back to the chicky frick! Salt and pepper your chicken thighs then sauté' them skin-side down for 7-8 minutes on high heat to get them nice and crispy. Flip them over and sauté the other side for another 7 minutes (you may need a grease screen cause it's gon' be gettin' hot in hurr… AND you may not want a layer of grease coating you, your floor and your children. Not sayin', just saying'.✌)
If you don't have a grease screen then just think of it as a paraffin treatment for your whole body/family/house. You'll be all lubed up and moisturized for weeks to come. Thank me anytime in the comment section below.
The sauce comes together after you cook the chicken, with whole garlic cloves cut in half, chopped rosemary, Kalamata olives, hot cherry peppers, cherry tomatoes, and of course white wine and a smidge of chicken stock. Is your mouth watering? Cause mine is!!!
Not that this could get any better but, well, it does. Whip up a side of Parmesan Polenta and put a good dollop right in the middle of your plate. Then place a beautiful golden chicken thigh on top and drizzle it all with the amazing potion AKA sauce from the pan. Then wipe the grease off your kids, pat yourself on the back and prepare yourself for one of the most delectable meals you've ever tasted!
Yield: 8 servings
Chicken Fricassee
Amazing Abruzzi-style chicken fricassee w/garlic, chopped rosemary, Kalamata olives, hot cherry peppers, cherry tomatoes, & white wine.
Ingredients
8 chicken thighs, skin on and bone in, excessive fat trimmed
2 tablespoons olive oil
8 large peeled garlic cloves,, halved
2 tablespoons rosemary, finely chopped
1 teaspoon salt and pepper
1 cup white wine
10 ounces cherry tomatoes
24 kalamata olives
3-4 hot cherry peppers, seeds and stems removed, chopped
Instructions
Sprinkle chicken with salt and pepper. Add olive oil to a skillet large enough to hold all chicken pieces in one layer without crowding (use two skillets if needed). Turn heat to high and add chicken, skin side down. Cook until well browned, 7-8 minutes. Turn chicken over and cook the other side for 7 minutes. (If too much fat has rendered in the pan, remove some with a spoon. You need about 2-3 tablespoons to be left in the pan.)
Add the halved garlic cloves, flip after two and a half minutes and add the olives, rosemary, and peppers.
Stir in the wine and chicken stock. As it bubbles, scrape any residue loose with a wooden spoon.
Reduce heat to medium-low, add tomatoes, and cook for 10 more minutes, stirring occasionally, until chicken reaches 165 degrees. If the juices in the pan reduce too much, add 2-3 tablespoons of chicken stock or wine. Chicken should be very tender and tomato skins should begin to crack.
Transfer to a platter and serve.
Nutrition Information
Yield
8
Serving Size
1 grams
Amount Per Serving
Calories

449
Total Fat

28g
Saturated Fat

7g
Trans Fat

0g
Unsaturated Fat

20g
Cholesterol

198mg
Sodium

459mg
Carbohydrates

6g
Fiber

2g
Sugar

3g
Protein

40g
This nutrition card uses an estimate provided by an online nutrition calculator. This estimate is not a substitute for a professional nutritionist's advice!