Classic Gazpacho with Spicy Grilled Shrimp...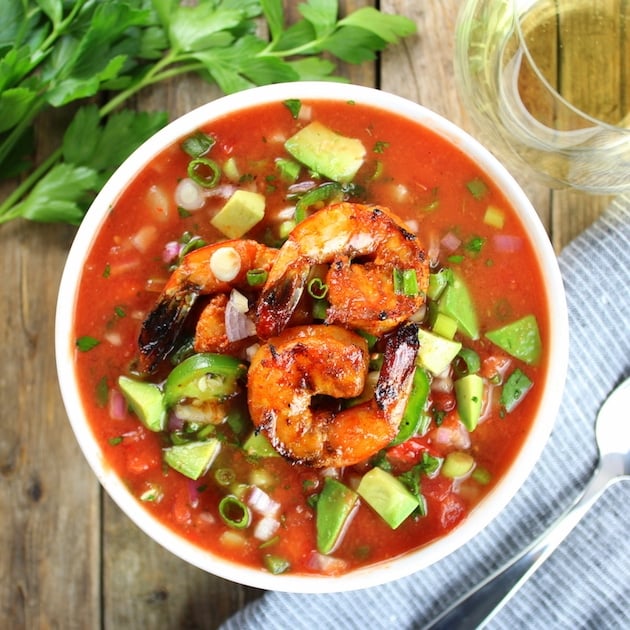 It's a perfectly healthy and delicious end-of-summer meal.✨ Loaded with jalapenos, cucumbers, red peppers, shallots, tomatoes, olive oil and sherry vinegar. Low-carb, gluten-free, dairy-free, and Paleo approved!✅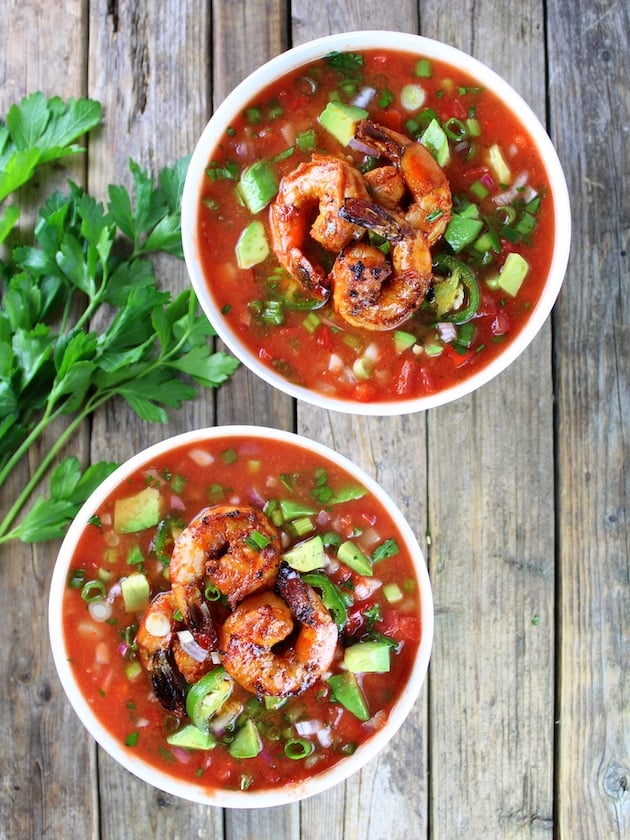 Our squad has come and gone. The day they left we could barely function. Our house was way too quiet so we just drove around aimlessly listening to Adele "Hello, it's me…"?
Good news… "we're back to life, back to reality, back to here and now"? (#changedourtune). Working, blogging and doing our thang. I've turned my frown upside down and now I'm ready to give you a complete update on our fabulous fun-filled extended weekend.??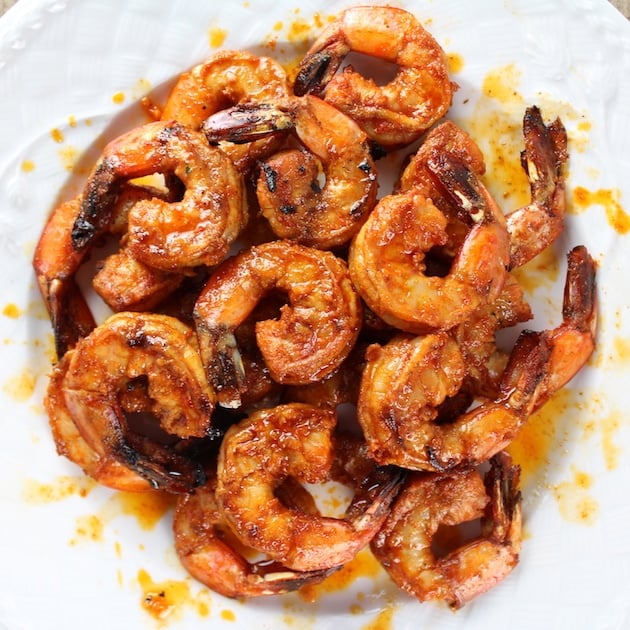 I knew we were off to an amazing start when my girl Ella Kate (she's 7) fell in love with all the "chickmonks" (her word?) running around our yard. Literally she could have spent the entire trip sitting on our back patio watching them play.?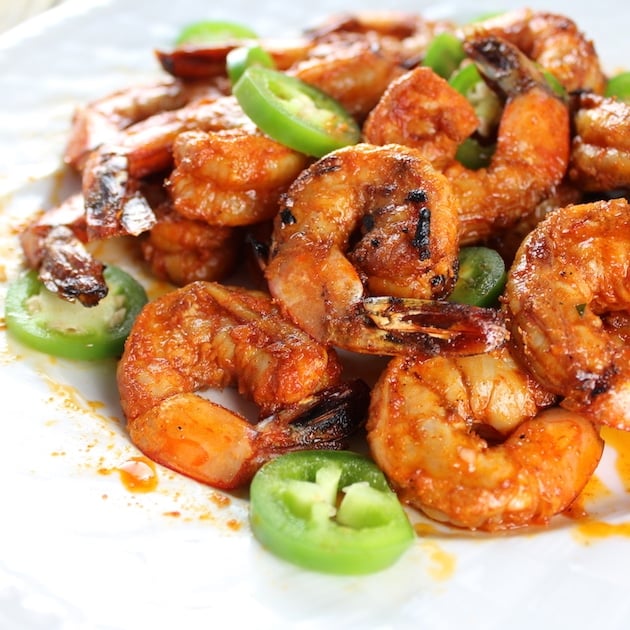 But there were more experiences to have and sites to see…
We set our course for adventure and rolled into Boston for a Whale Watching tour.? Unfortunately (and much to Eden's relief - she's not really a boat girl), our plans were altered due to Hurricane Hermine.? On our way to the boat, they cancelled due to choppy water and stormy weather.⛈? So we altered course and toured some legendary sites around this fantastic City on a Hill.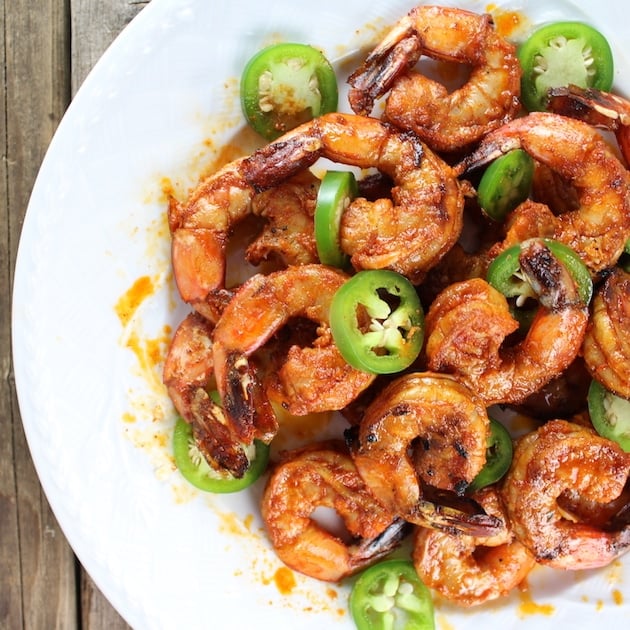 First stop was the Boston Common (America's oldest public park located in the heart of downtown) where Ella Kate dipped her toes in Frog Pond and frolicked in Tadpole Playground.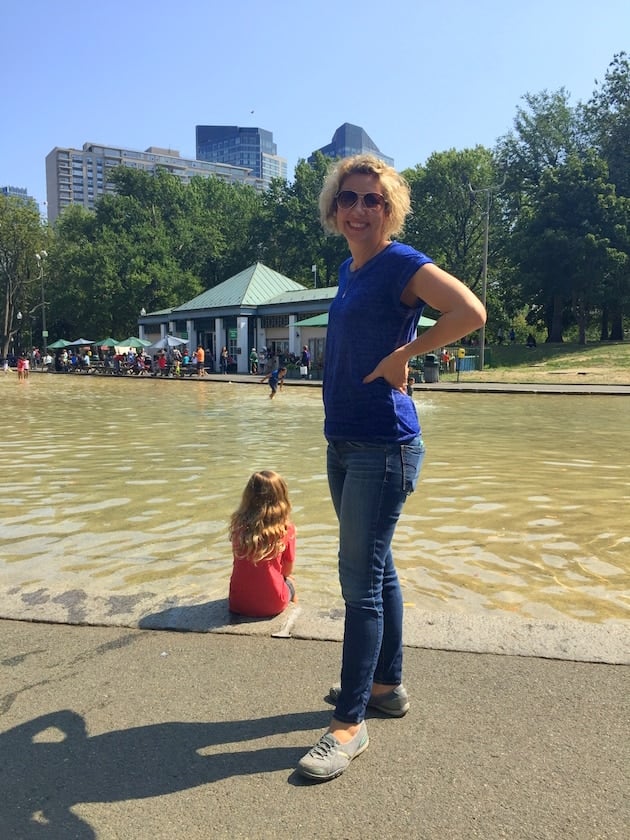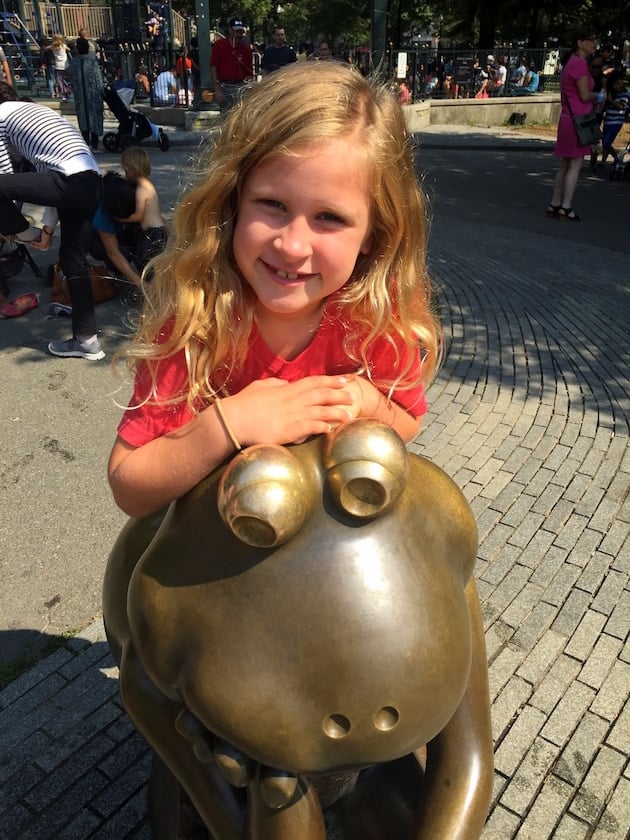 Then we hopped right next door to the Public Garden - the first botanical garden in America and a great place for a group selfie. It's adorned with rich and unusual plants, a Lagoon, monuments and fountains, and the Swan Boats - created and operated for over 100 years.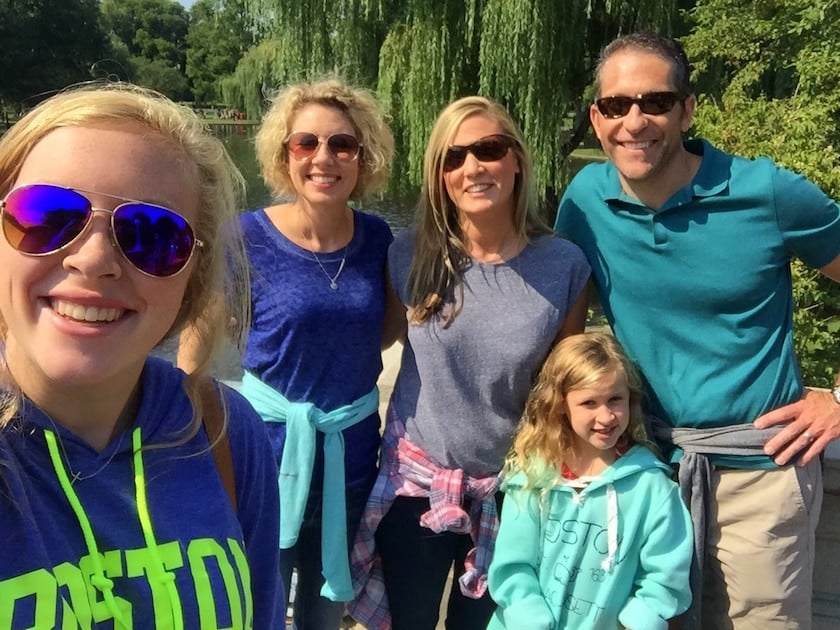 This is also where EK found her new best friend and sidekick for the rest of the trip: Peanut the "chickmonk."??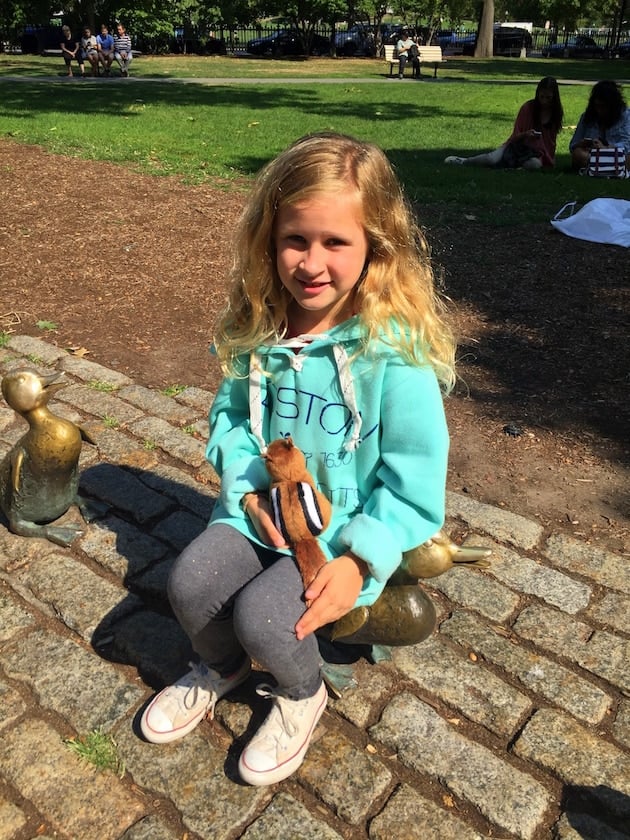 Next we were off to the Long Wharf, a historic pier in Boston that happens to be right next door to the must-see New England Aquarium.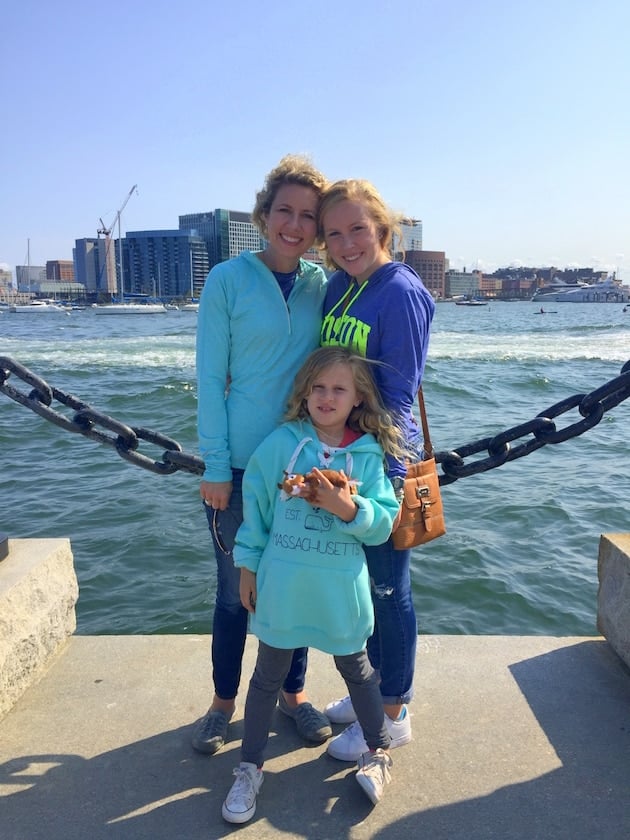 The aquarium is considered one of the premier attractions in Boston and home of the famous Myrtle the Turtle.? She's been at the aquarium since the 70's and weighs a dainty 550 pounds (don't mess with Myrtle)!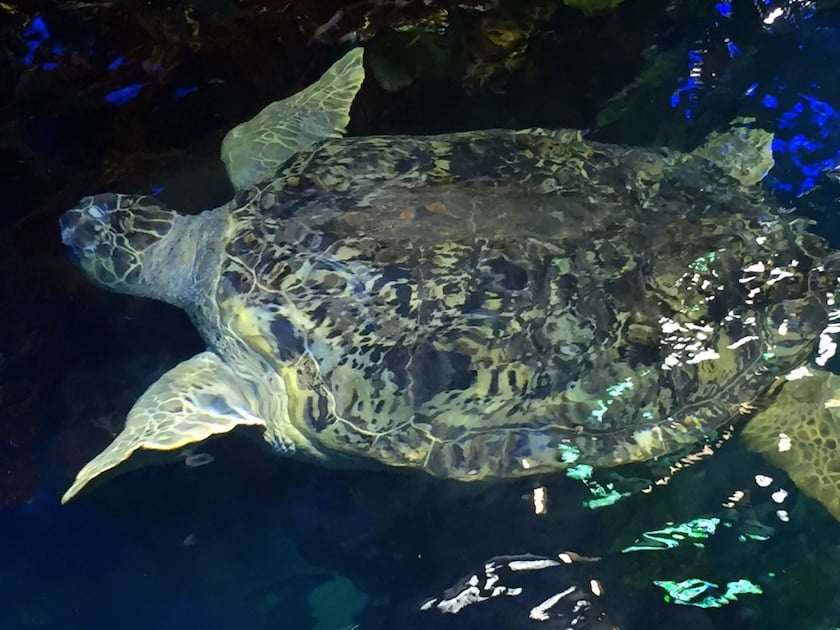 Plus, they have a gift shop that would swoon any young person or, ahem sea-loving adult.? Yes - that's a giant blue squid on the B mans head.??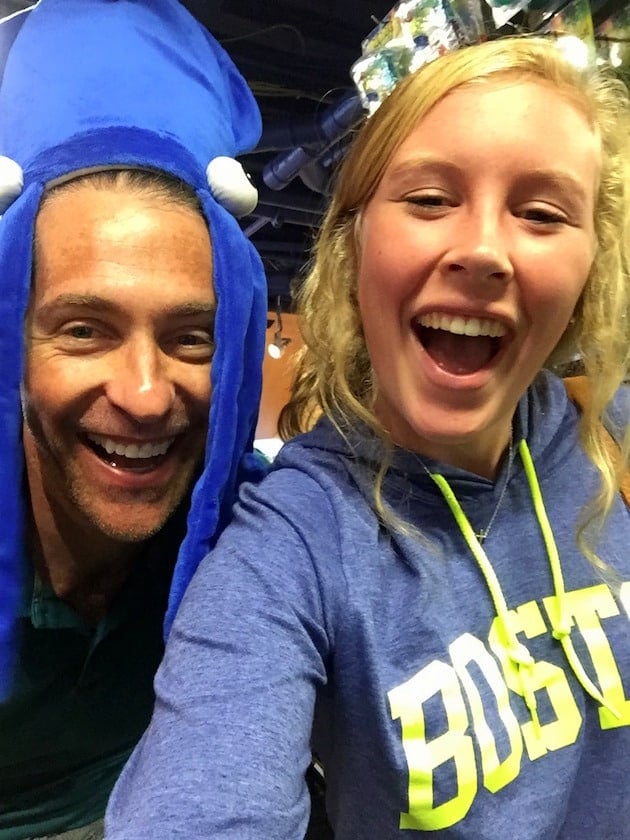 From there we took a quick driving tour past the Old State House, thru the North End (aka little Italy), and made a stop at the Old North Church. The oldest standing church building in Boston and the location of the famous "One if by land, and two if by sea" signal.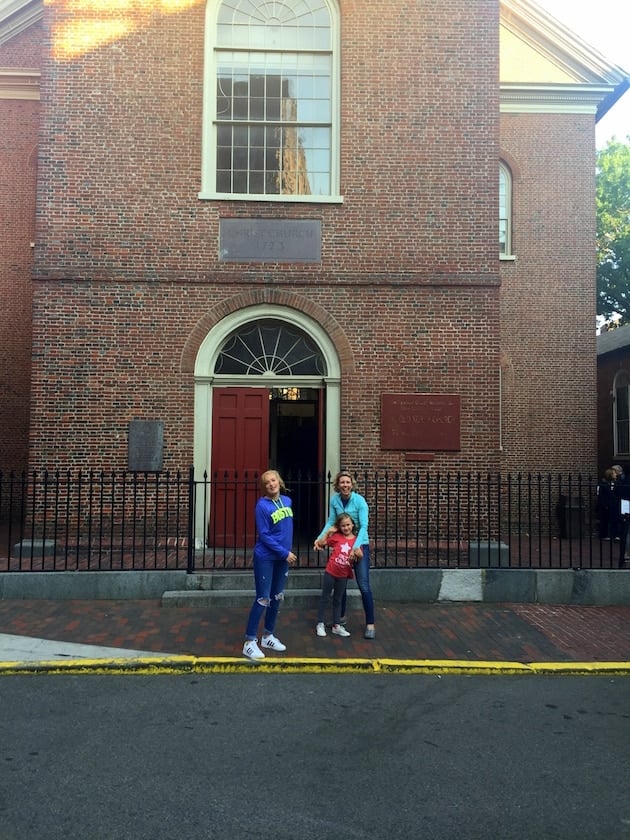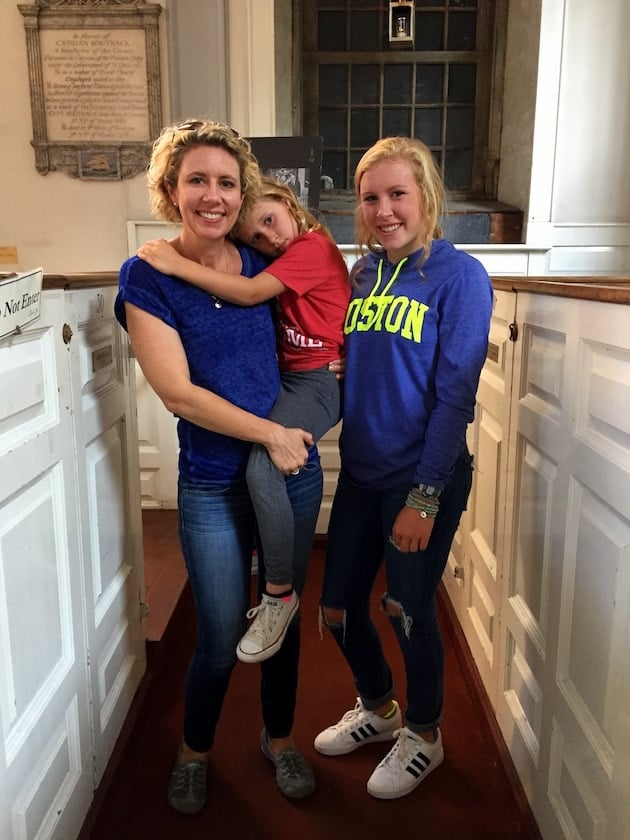 At this point the crew was in need of sustenance so we were homeward bound, but not before taking in one more site - the Copp's Hill Burying Ground, the second oldest cemetery in Boston.
Then back to Casa Chiquita for some Balsamic Baby Back Ribs, Jalapeno Cilantro Corn Salad, and a fire pit with gluten/dairy/soy-free chocolate chip stuffed marshmallows!? (My people have a few food allergies to navigate.)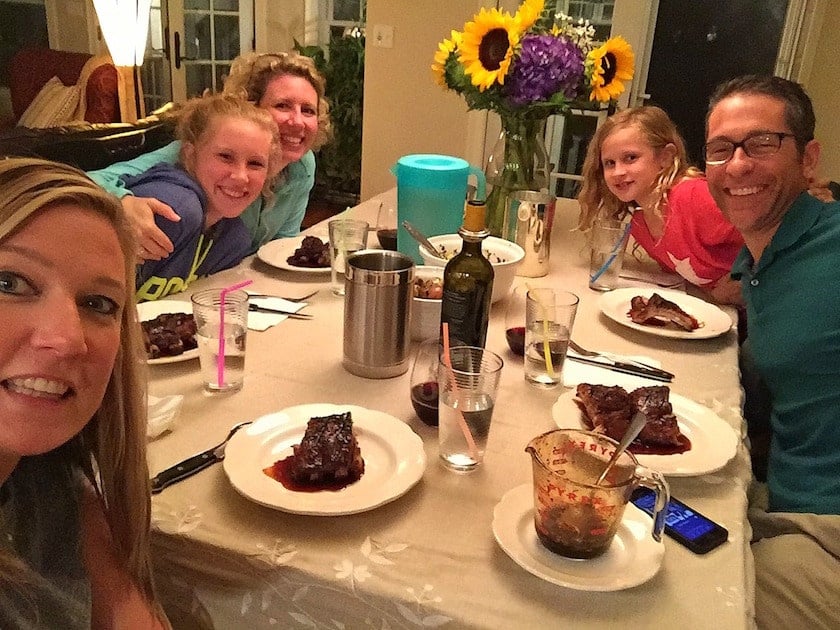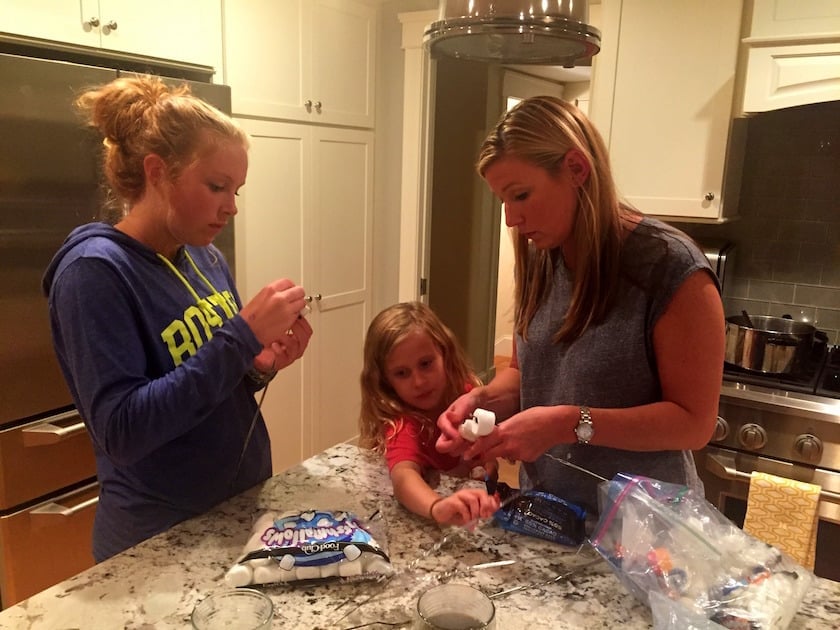 The next morning the B man took Allison and Eden to the gym for a sweat session. Ella Kate and I opted for a more zenful experience. We headed to the garden for some veggie watering and harvesting.?? The rest of the squad couldn't stand it and stopped by après workout to experience some peaceful contemplation.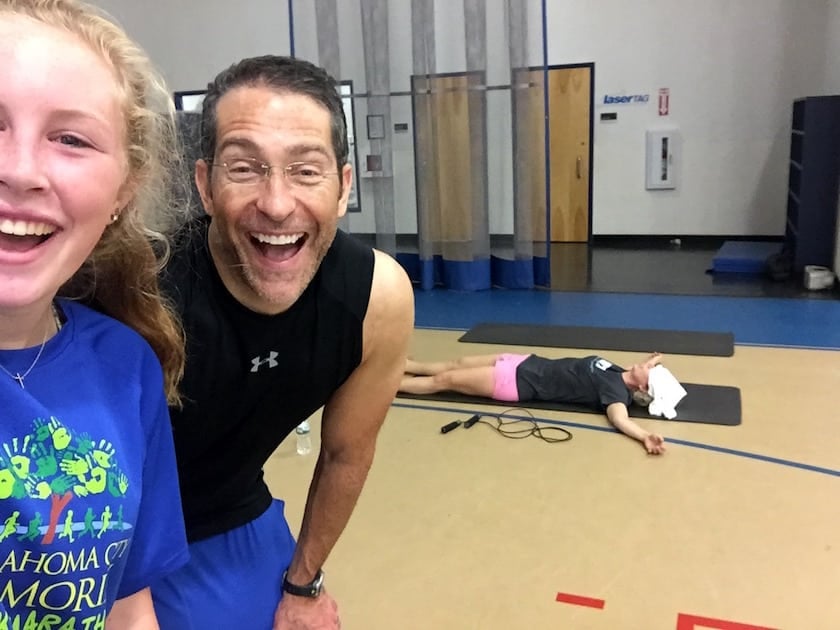 Much to EK's surprise, the B man pulled up a 4.5 pound turnip bigger than her head (turnip steaks pending).?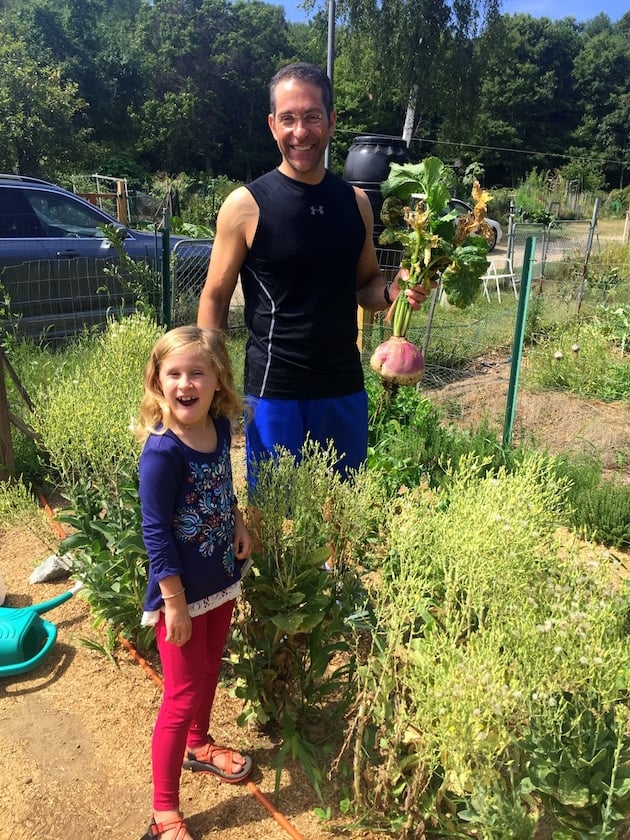 The next stop on this fun-filled tour was the Harvard campus. Followed by a quick jaunt on the T (Boston's subway – and EK's least favorite mode of transportation!) over to Faneuil Hall for a snack and a bit of shopping.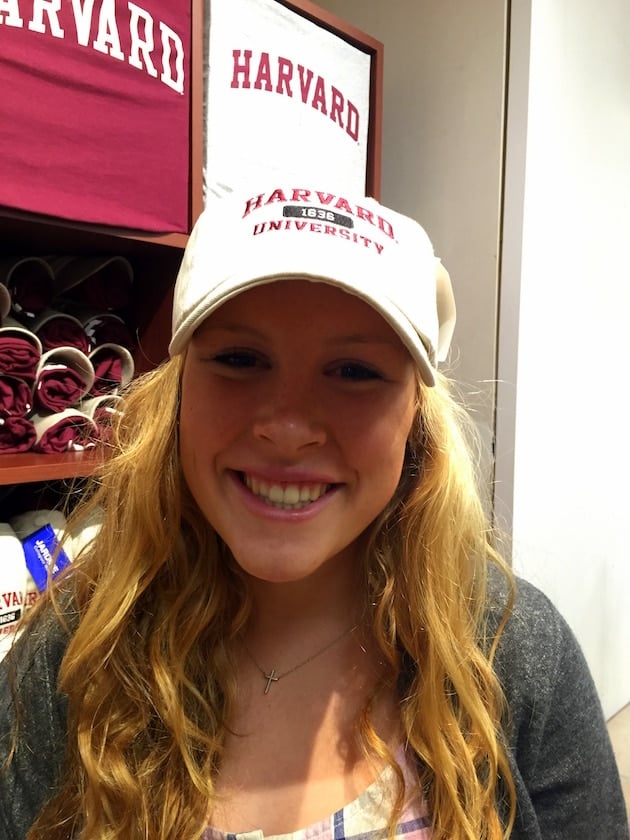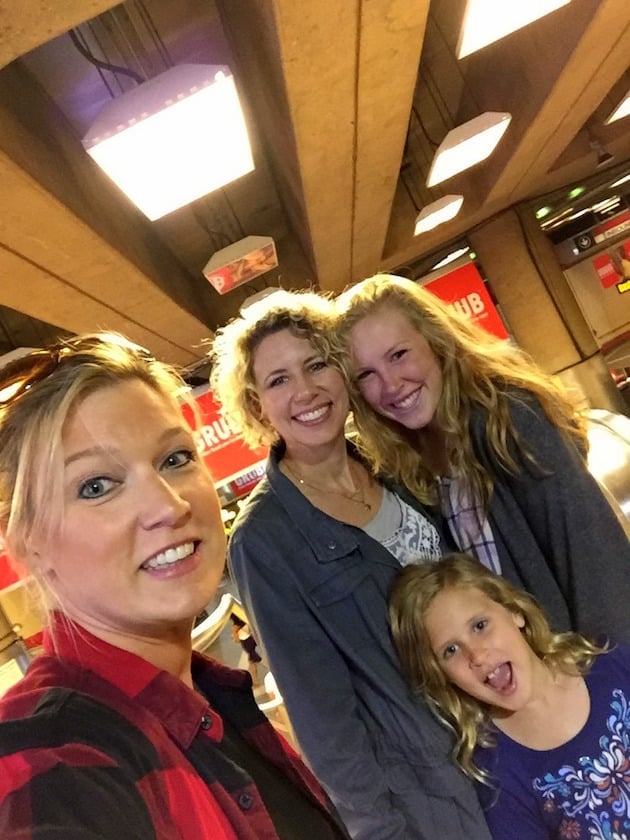 Then it was back to the homestead for cheeseburgers, Al's famous salsa and Eden's amazing guacamole!
By the third day of Starke Funfest 2016, Hurricane Hermine was in full effect. It was drizzly and gray and a bit windy.? This didn't break our stride; we were determined to put our toes in the sand! We packed a picnic lunch and made our way to Crane Beach (MA), considered one of the finest beaches and outdoor recreation destinations on the East Coast.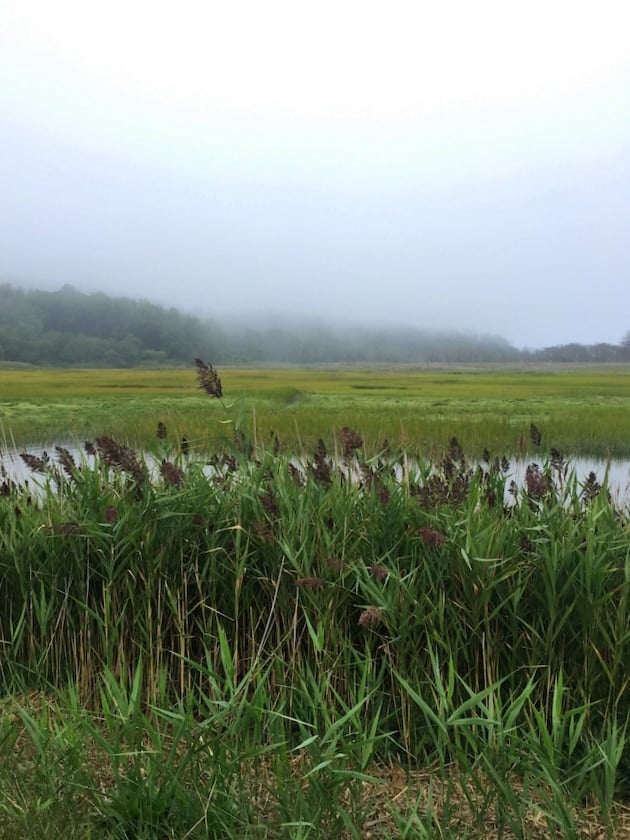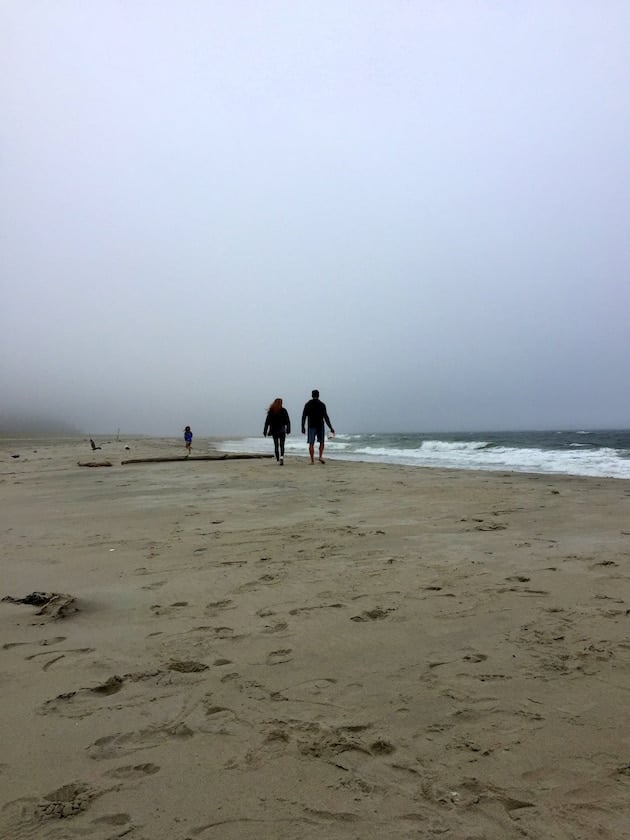 Alas, it was quite chilly with temps of 62 degrees and wind gusts up to 29 MPH.?
Ella Kate didn't seem to be affected by this less-than-ideal weather. She was perfectly happy gathering shells in her shorts and t-shirt.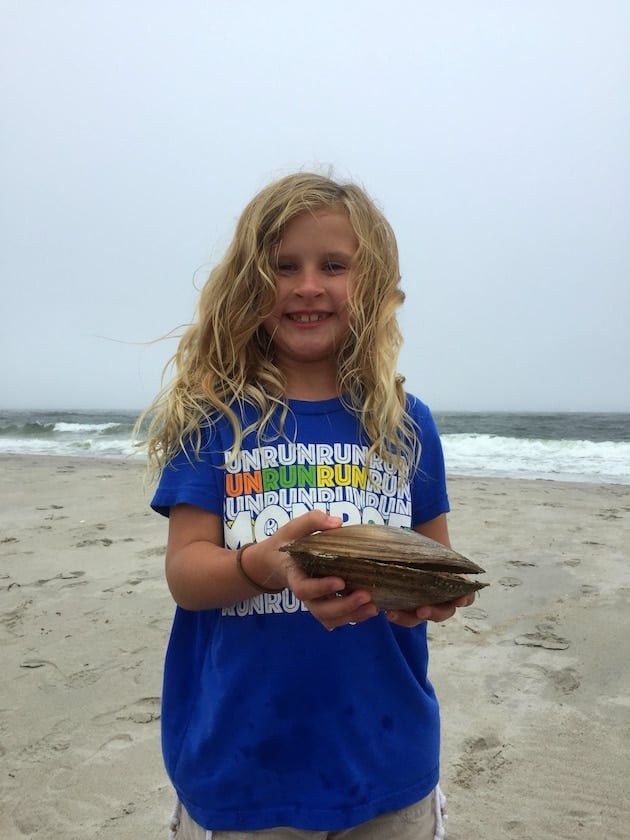 Which worked out well for Allison, who repurposed EK's fleece as an ear warmer/hat/babushka.?? She really doesn't like her ears to get cold. #noshameinhergame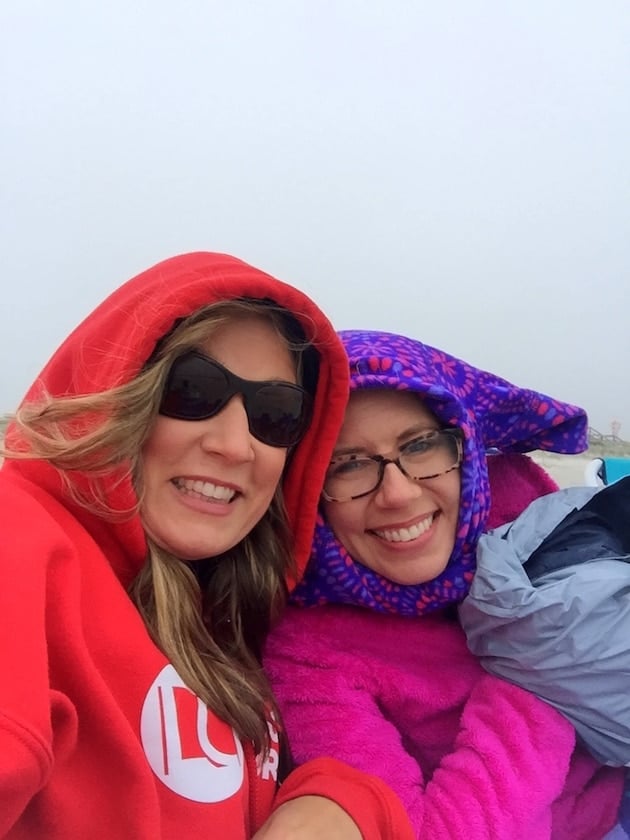 Although it rained, our party parade continued! There were shells to find, beaches to walk, seagulls to chase (or be chased by) and snacks to be eaten.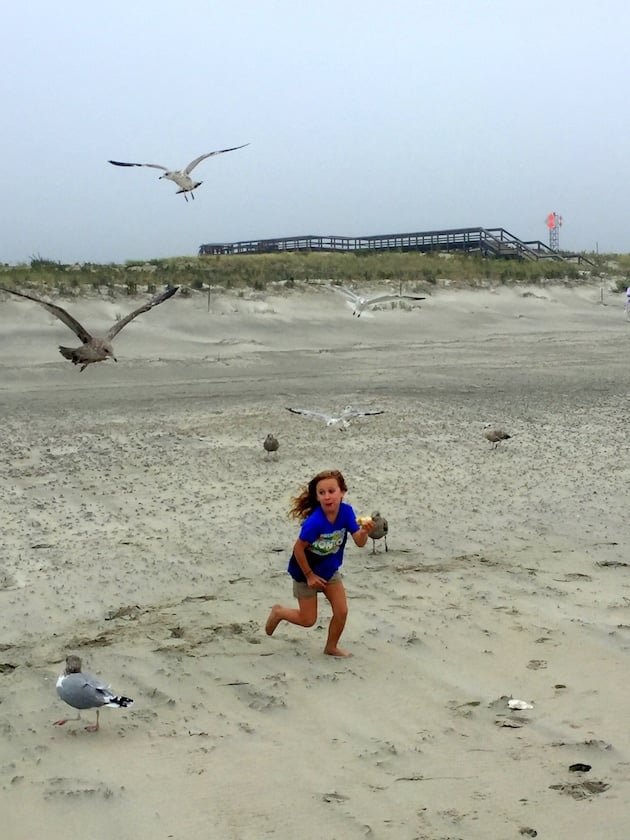 Lest you're concerned, EK was taunting the seagulls with her sandwich in hopes of being chased. It worked.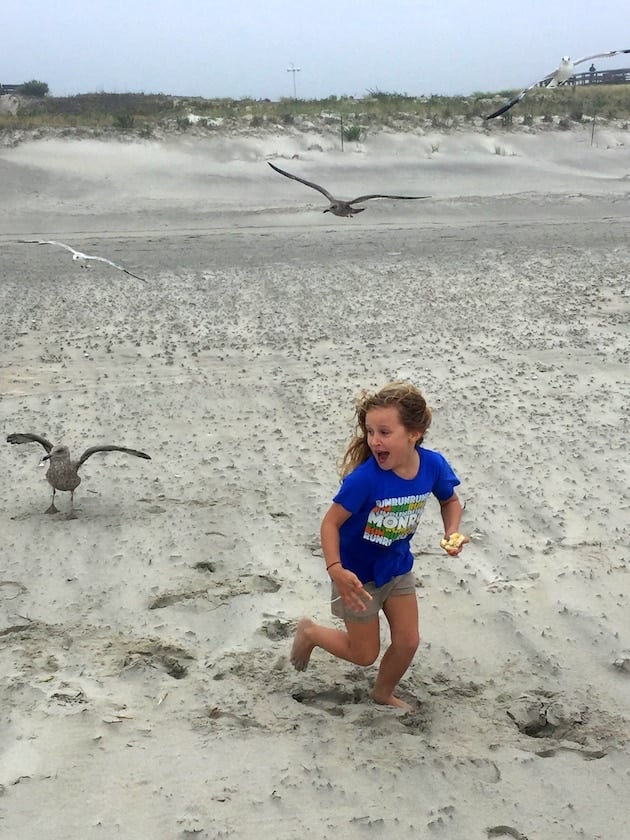 We ended the adventure with a few stops at some antique shops in the beautiful town of Ipswich, and a seafood market to grab some lobsters and shrimp for din din.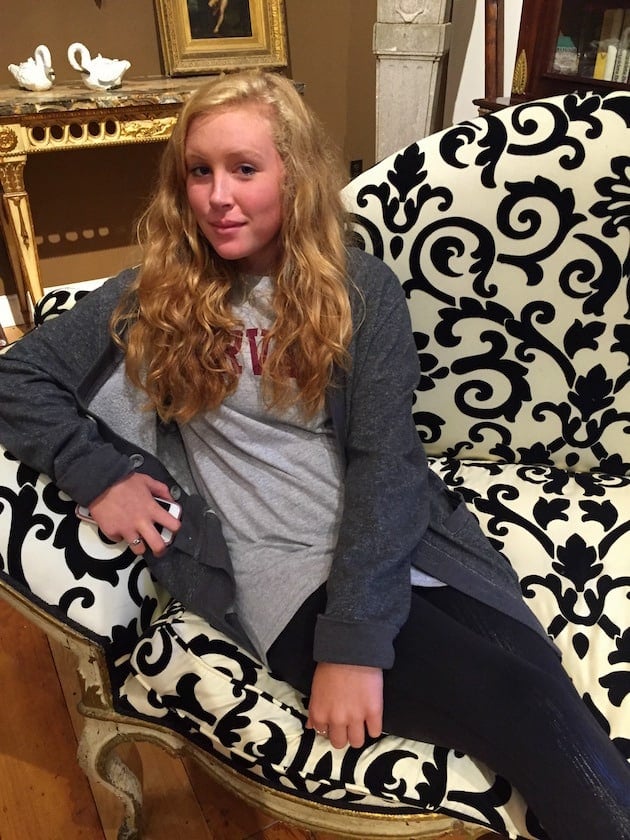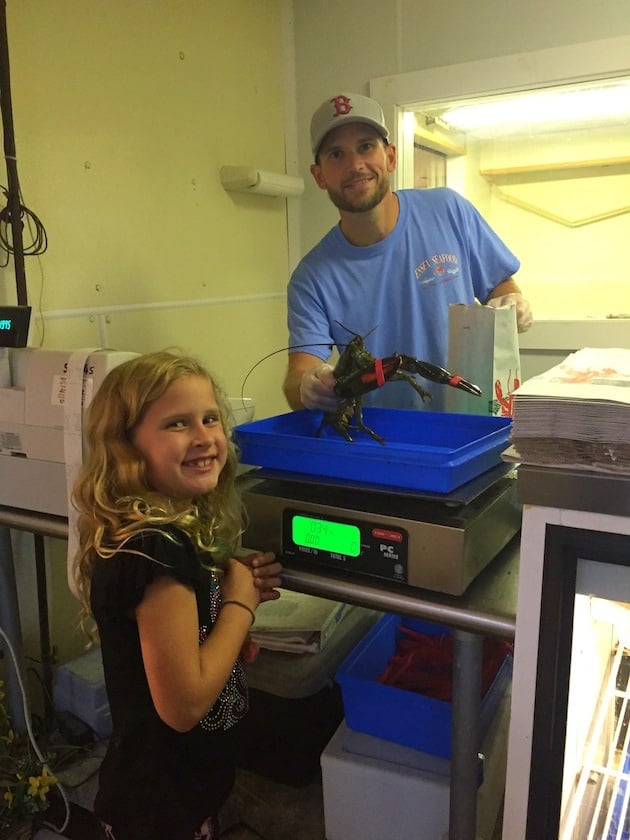 The meal was amazing, with boiled lobster and Classic Gazpacho with Spicy Grilled Shrimp!?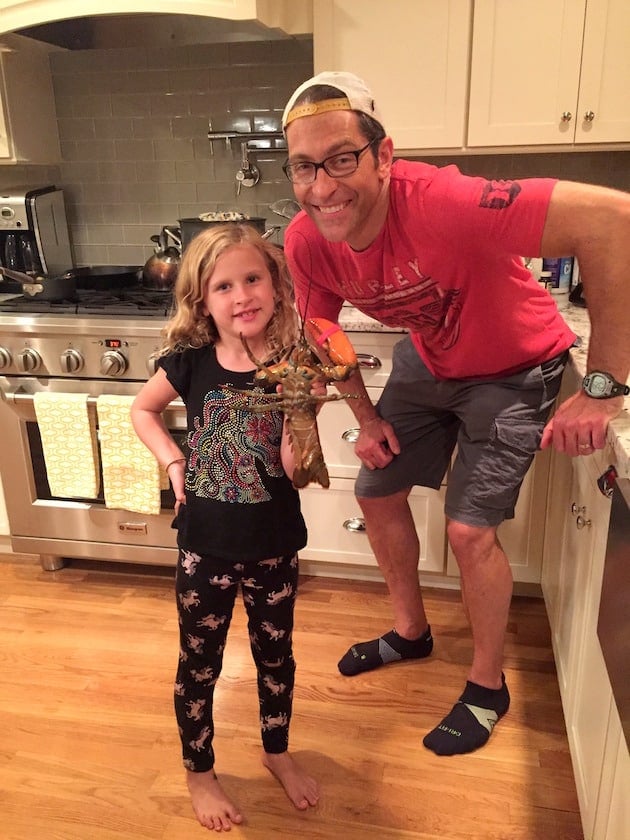 ... Followed by more marshmallow toasting, and a gluten/dairy/soy-free Lemon Lavender Cake. YUM!!?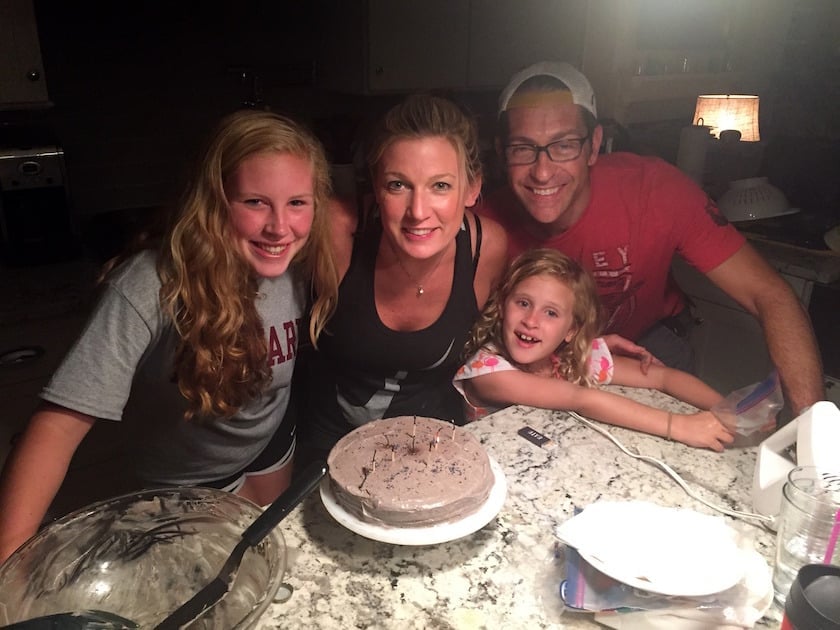 Literally we had 3 fun-filled days packed with scads of random silliness, side-splitting laughter, toasty fireside chats, loads of site-seeing, and abundant deliciousness!?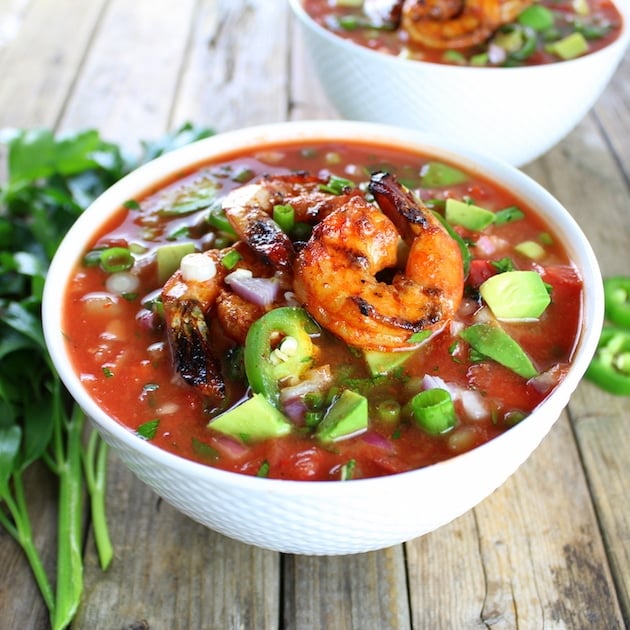 … Like this Classic Gazpacho with Spicy Grilled Shrimp!!!?? It was devoured quicker than you can say Hurricane Hermine. No joke my friend. Two thumbs up from the 7, 15 and 45 year old. Ole' Sanderino declared it "the best Gazpacho he's ever had." True story.?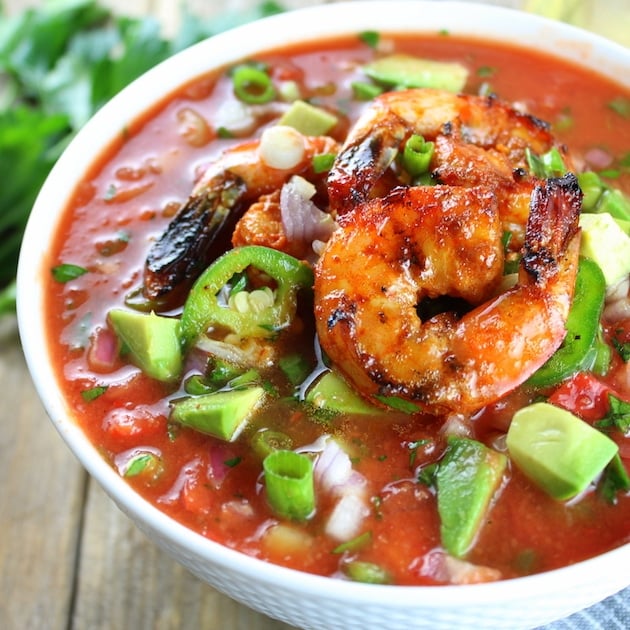 It's hard to convey how delicious this soup truly is but I'm up for the challenge… it's tangy and fresh with a smooth tomatoey base, filled with chunks of crisp veggies and topped with creamy avocado and delectable spicy shrimp.??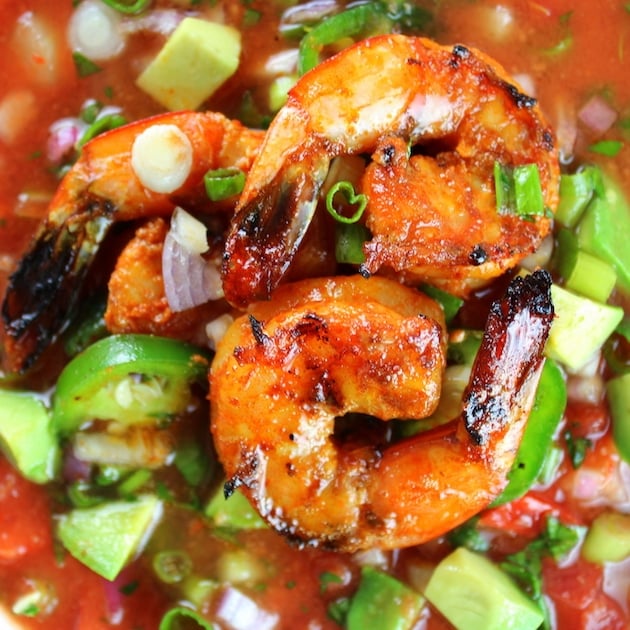 The soup base consists of juice from the tomatoes, some tomato flesh, half a shallot and a red pepper, olive oil and minced garlic, all pureed in the food processor. Finished off with some sherry vinegar, salt and pepper.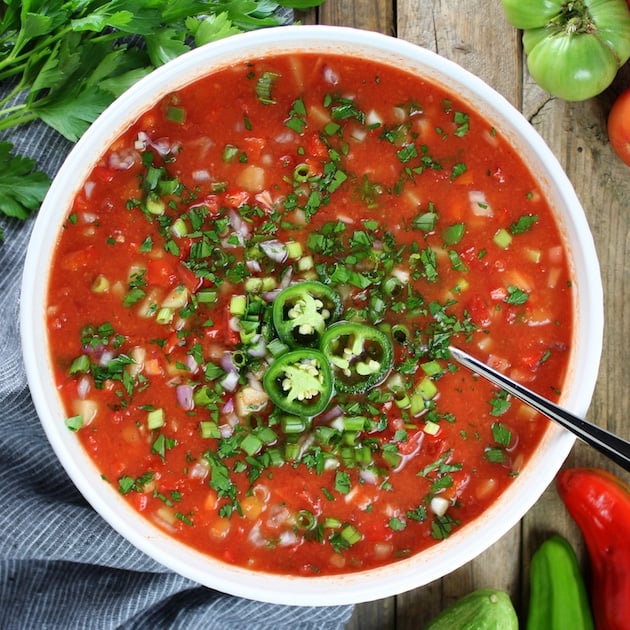 Finally loaded up with diced jalapenos, chopped cucumbers and red peppers, more diced shallots, and chopped tomato flesh with the skin left on and then refrigerated for at least 2 hours.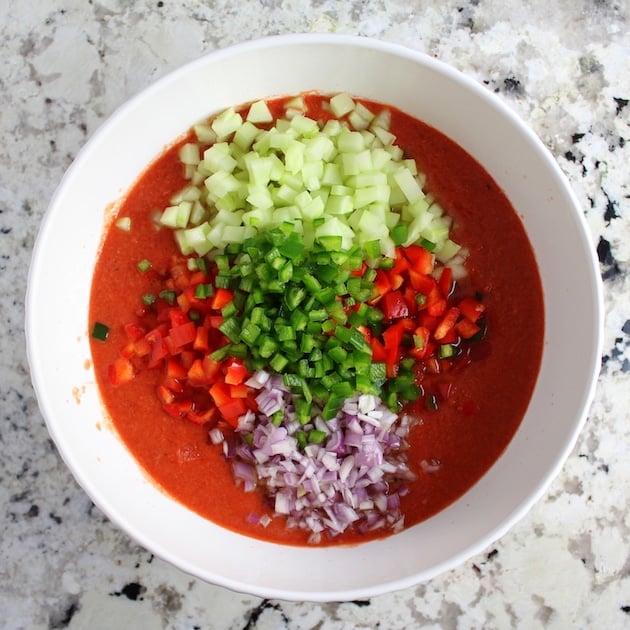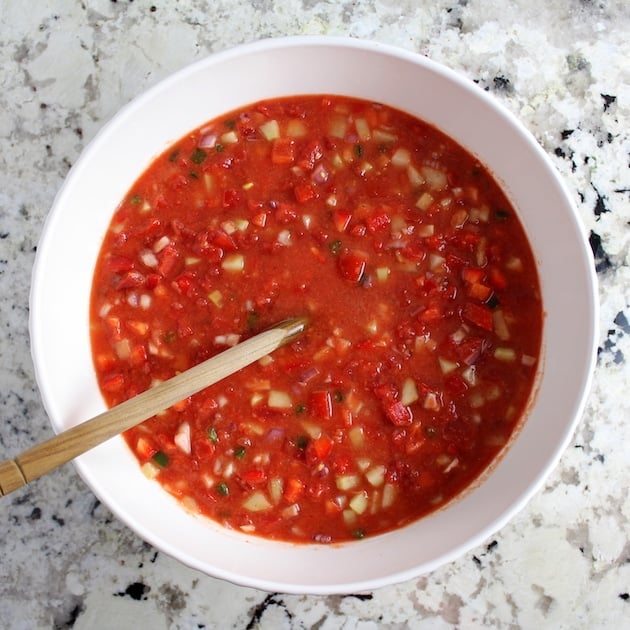 But that's not all: we've got some spicy shrimp to grill up.♨️ The marinade is hands-down my all time favorite flavor combo for these crustaceans. Plus, it couldn't be easier to whip up. It consists of fresh lemon juice, minced garlic, cayenne, paprika, smoked paprika, salt and olive oil. You let them sit for 20 minutes then throw them on a hot grill for 2-3 minutes a side.?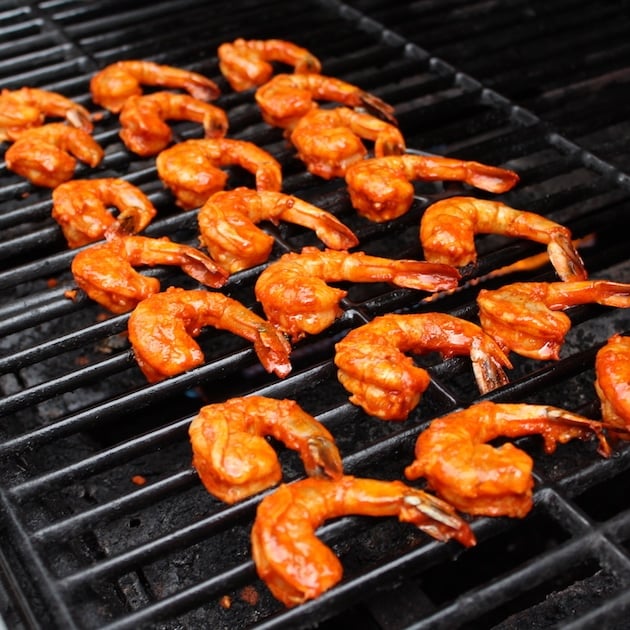 Voila – spicy, smoky shrimp perfection!?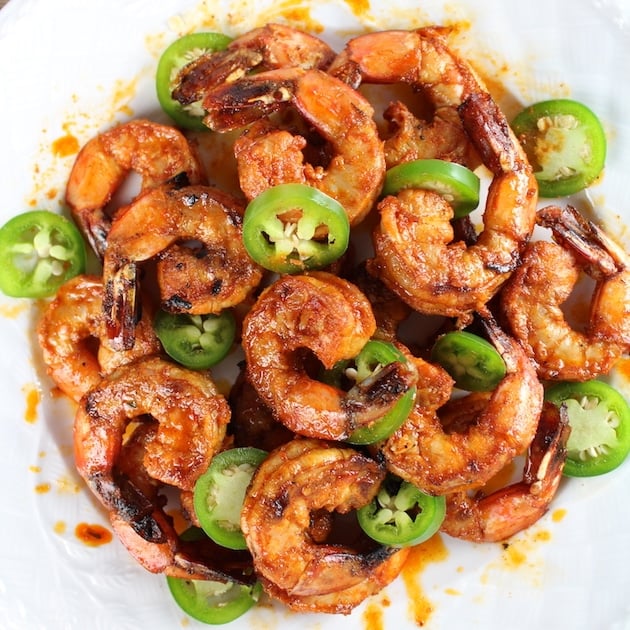 I ladle some of this crimson chunky goodness into a bowl and garnish with parsley and more chopped veggies. Then top it off with a few spicy shrimp and enjoy one of life's sweetest rewards – Classic Gazpacho and Spicy Grilled Shrimp!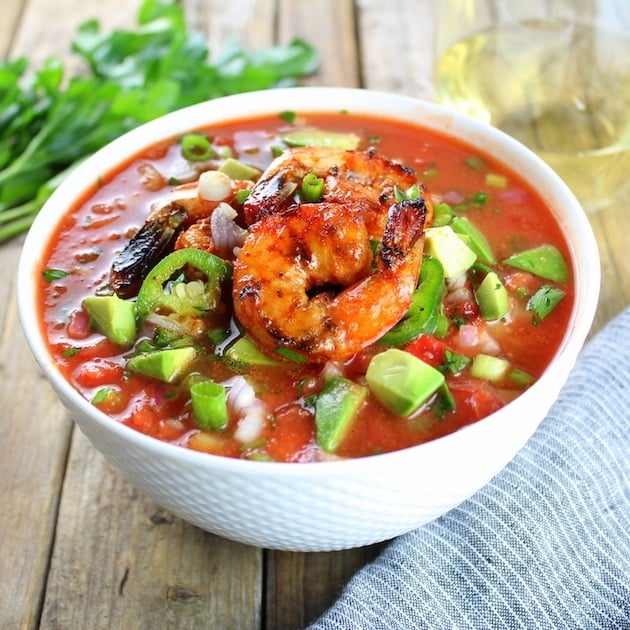 I would love to connect with you! Leave a comment and follow me on Instagram, Twitter, Facebook, & Pinterest!
Yield: 10 servings
Classic Gazpacho with Spicy Grilled Shrimp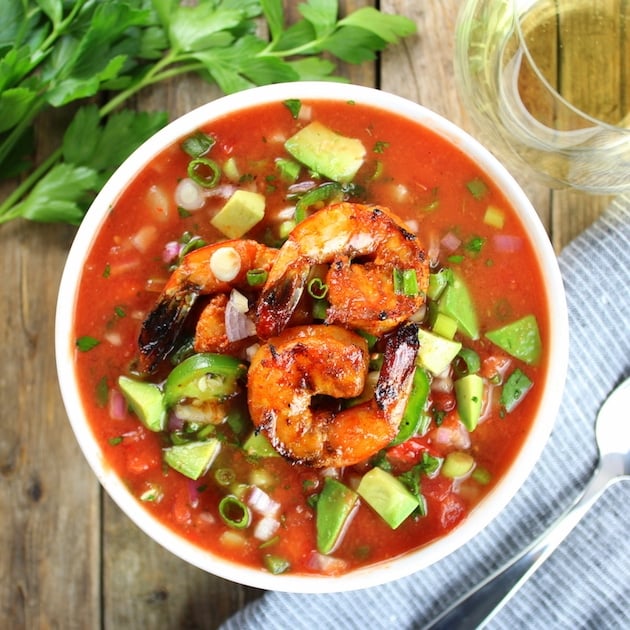 A delicious chilled soup topped with spicy shrimp. Loaded with jalapenos, cucumbers, red peppers, shallots, tomatoes, olive oil and sherry vinegar. Low-carb, gluten free, dairy free, and Paleo friendly!
Ingredients
For The Shrimp:
1 ½ pounds shrimp, cleaned and deveined
½ cup fresh lemon juice
3 cloves garlic, minced
2 tablespoons olive oil
½ teaspoon cayenne pepper
2 teaspoons paprika
1 teaspoon smoked paprika
½ teaspoon salt
For The Gazpacho:
3 ½ pounds ripe tomatoes, (I used heirloom since they're juicier)
2 red peppers, seeds, veins and stem removed
2 large shallots, skin removed and root cut off
2 large garlic cloves, minced
2 tablespoons olive oil
1 large English cucumber, skin and seeds removed
3 jalapeños, seeds, veins and stem removed (1 for garnish)
¼ cup sherry vinegar
1 ½ teaspoons salt
½ teaspoon pepper
1-2 avocados for garnish
⅓ cup Parsley or cilantro for garnish
3 green onions for garnish
Instructions
For The Shrimp:
Put shrimp in a large resealable plastic bag.
Mix the remaining ingredients together and pour over shrimp.
Marinate 20 minutes in the refrigerator.
Heat grill to 450-500 degrees and grill for 2-3 minutes per side.
For The Gazpacho:
Wash, dry and remove the core of each tomato. Over a fine mesh colander with a large bowl underneath, use a spoon and scoop out the meat of the tomato, leaving the skin and flesh intact. Make sure all the juice, seeds and meat go into the colander. Set the hollowed out tomato aside.
Make sure the tomato seeds are removed from the meat, then put the tomato pieces into a food processor (or blender).
Using a spatula press, stir, and work to get all the juice through the colander, leaving the seeds behind. Discard the seeds and add the juice (should be about 11/2 cups) to the food processor.
Add half of one chopped red pepper, half of one chopped shallot, 2 minced garlic cloves, and 2 tablespoons of extra virgin olive oil to the food processor. Blend until completely smooth. Pour this liquid into a large bowl and set aside (should be 5 cups of liquid total).
Finely chop the rest of the shallots and red pepper, jalapeno, cucumber, and tomato skin with flesh. Add to the bowl of tomato liquid, then stir in sherry vinegar, salt and pepper. Place in the fridge and let chill at least 2 hours (longer would be better) before eating.
Meanwhile, finely chop the jalapeno, green onions, and parsley for garnish and refrigerate until soup is ready to serve. Slice and dice the avocado for garnish right before serving.
Notes
You can also sauté the shrimp on the stove for 2-3 minutes per side if preferred.
Nutrition Information
Yield
10
Serving Size
10 oz bowl w/shrimp
Amount Per Serving
Calories

136
Total Fat

9g
Saturated Fat

1g
Unsaturated Fat

0g
Sodium

479mg
Carbohydrates

12g
Fiber

4g
Sugar

6g
Protein

2g
Cilantro Lime Grilled Shrimp With Pineapple Salsa