This Cottage Beef Pot Pie with Potatoes and Parsnips is an easy one-pan meal with hearty, rich flavors and virtually no cleanup.  With lean ground beef, carrots, peas, parsnips, potatoes, a beef stock and stout beer sauce, all topped off with a light and crispy puff pastry crust… this savory pie is comfort food at its best!
Today we've got a yummy Cottage Pot Pie recipe and a $700 Amazon giveaway!🎉 It's like you're hitting the jackpot twice… an insanely delicious and easy recipe, and a pot of gold all waiting to be yours.💰  We've teamed up with an amazing group of bloggers to bring you this hefty prize… more on that later.
Pot pie has to be the epitome of comfort food.  Hearty meat and veggies enveloped by a crispy crust.  Mmm, mmm!
Today I'm taking a few liberties in the name of St. Patrick's Day🍀 and creating a Cottage Pot Pie.👇
What is Cottage Pie?
Cottage Pie is made with minced meat and topped with a layer of mashed potatoes.  It made its debut back in the late 1700's in Ireland and the UK and has become a popular dish worldwide.
Is Cottage Pie The Same As Shepherd's Pie?
It's often referred to as Shepherd's Pie, which is very similar, but traditionally Shepherd's Pie is made with lamb and not beef.  Which makes total sense – right? Shepherds look after sheep, therefore the dish is comprised of lamb.  They were both considered peasant meals, because they were an economic way to use leftover roasted meat.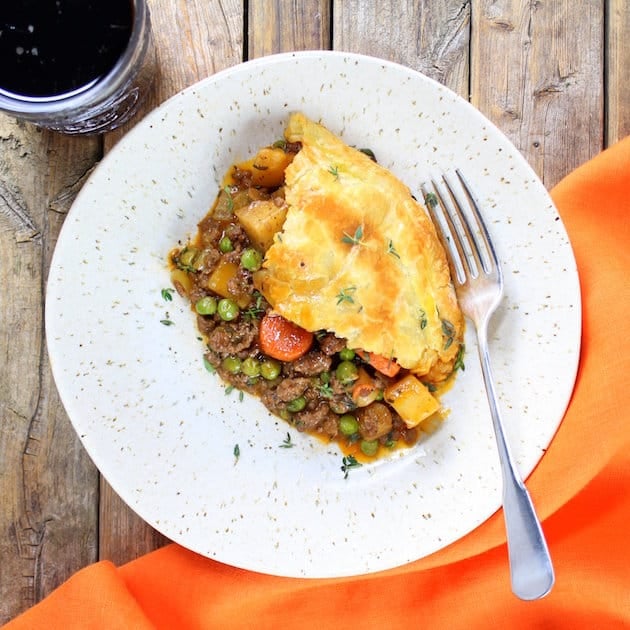 What Goes In A Cottage Pot Pie?
They say back in the day Scotland made its pies with pastry instead of mashed potatoes, so it sounds like my Cottage Pot Pie concept precedes me.  Whatever you want to call it is fine by me, 'cause I just like to call it D-licious!💯
Rather than using the mashed potatoes to top off this savory pie I've removed their skins, chopped them into bite size pieces, and folded them into the filling. So you really have it all – the potatoes and the pastry crust.  Brilliant – right!??🙌
This pie is filled with so many yummy flavors: lean ground beef, healthy veggies like carrots, peas, parsnips and potatoes, a beef stock and stout beer sauce, all topped off with a light and crispy puff pastry crust.
Is your mouth watering??  Cause' mine totally is!😋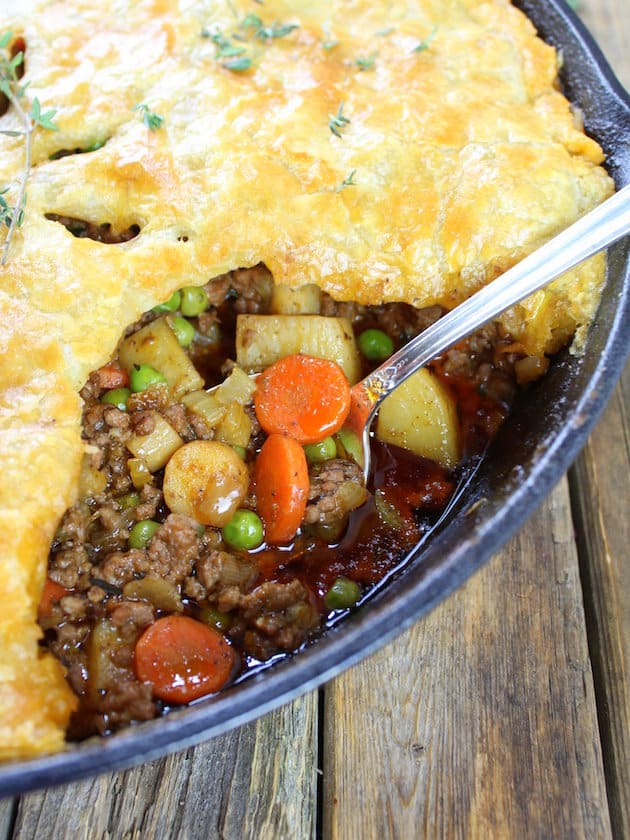 Because the meat doesn't require long hours of cooking to become tender, this Cottage Pot Pie with Potatoes and Parsnips comes together quickly for a yummy meal any night of the week.👌  (And yes, for my non-meat eating friends, you can make this cottage pie without meat!)
Plus, I use premade store-bought puff pastry dough… so that also cuts down on prep time and gets this hearty dish to the table even quicker.👍
How To Make Cottage Pot Pie:
To start, I use a cast-iron skillet so I only have to use one pan for the entire dish. What an added bonus… delicious with no dishes!
I sauté the ground beef with some salt and pepper until it's no longer pink. Then strain off the fat and set the meat aside.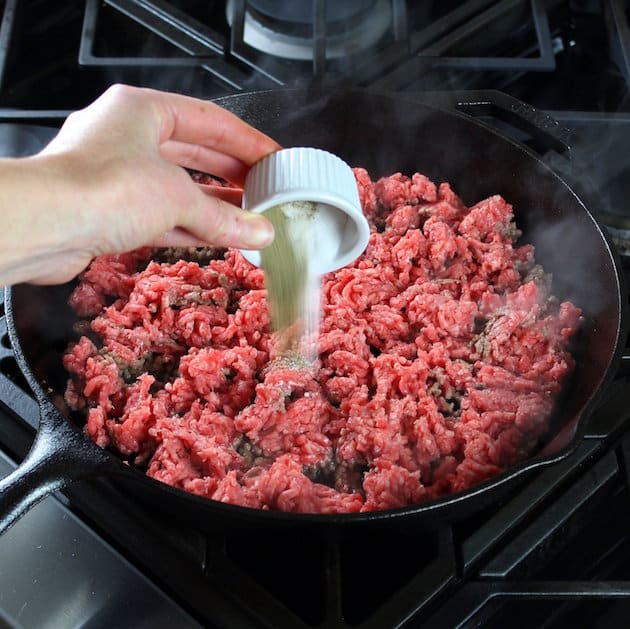 Next, I add the onions to the same pan and saute for 5 minutes.  Then add the garlic and a bay leaf and cook for 1 more minute.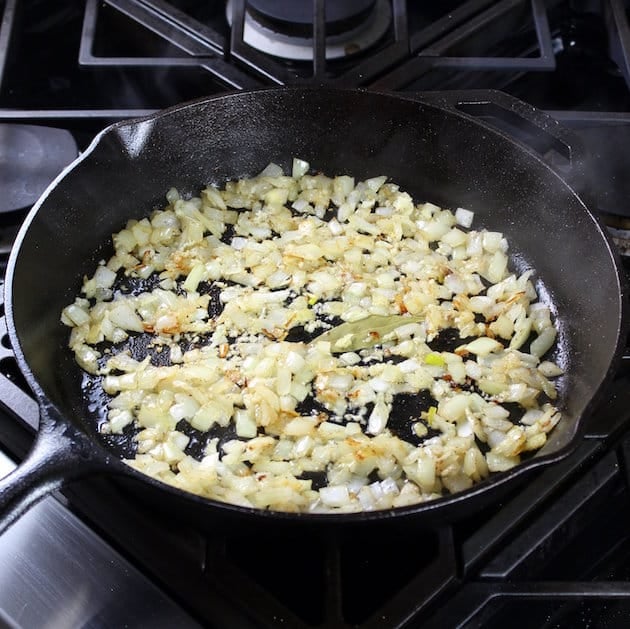 Next, I stir in the potatoes, parsnips, carrots and thyme.  Then add a little flour for a thickener.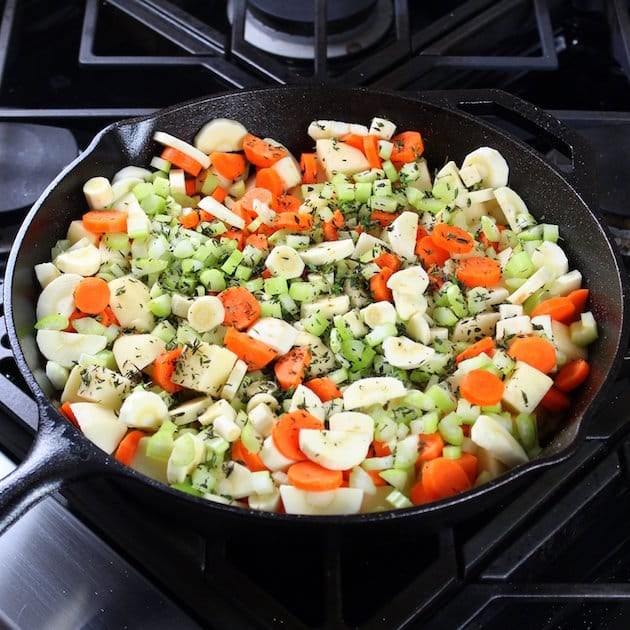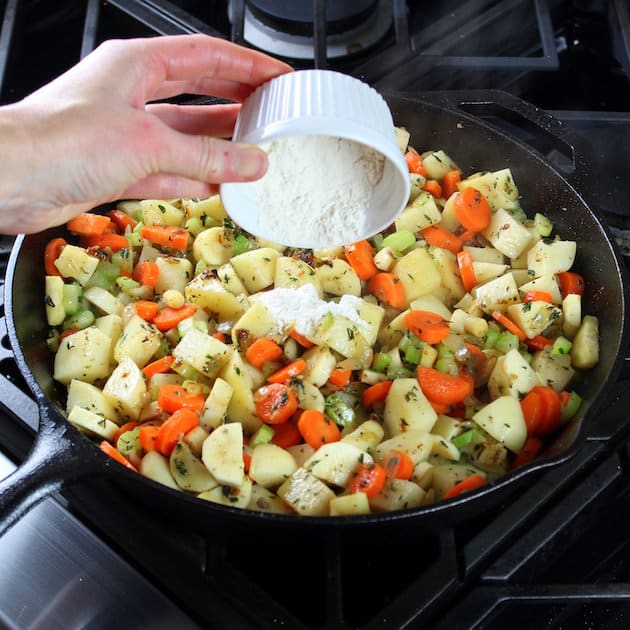 Then in goes the beef stock, beer, Worcestershire sauce, tomato paste, and a little more salt and pepper.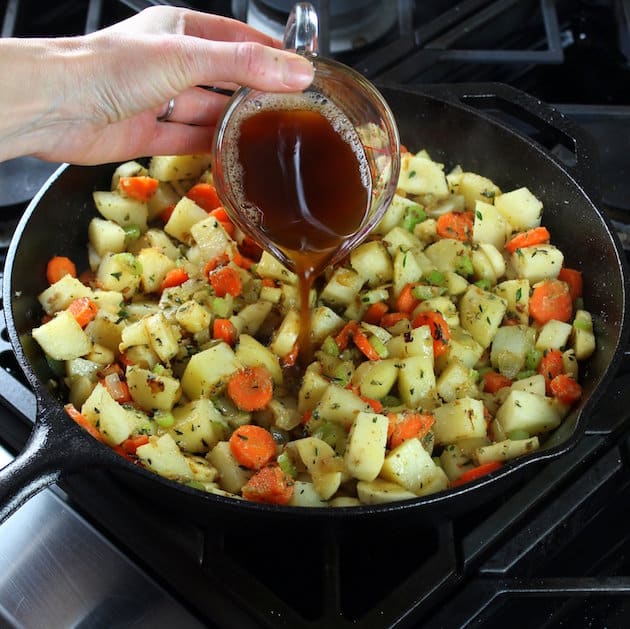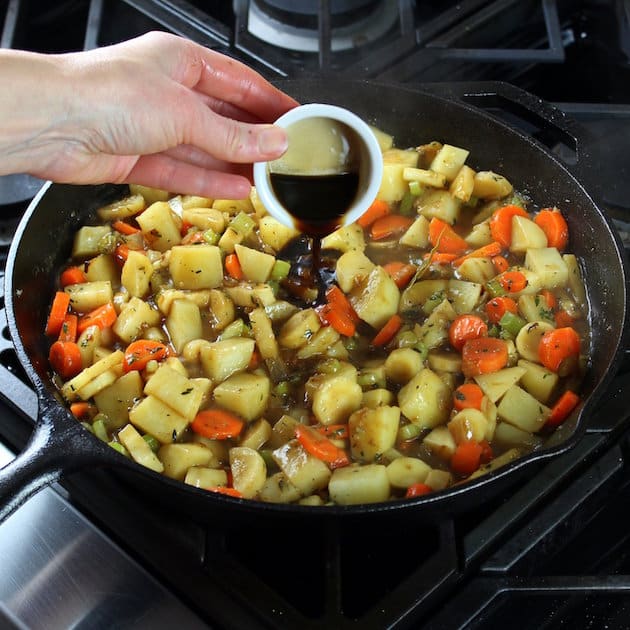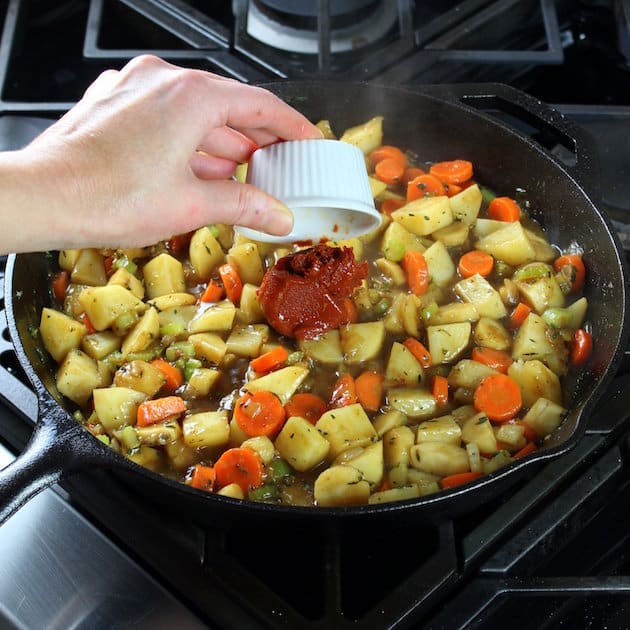 I let that simmer for about 8 minutes then stir in the peas and cooked ground beef.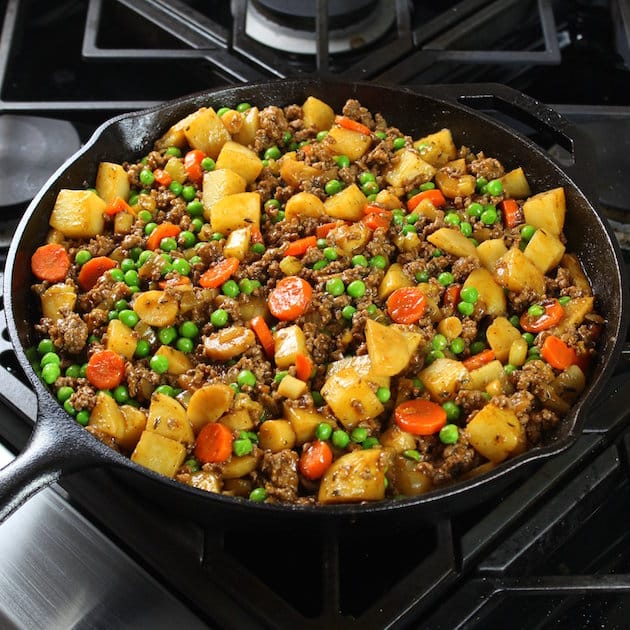 I top it off with the puff pastry dough, and carefully crimp the edges on the inside of the pan.  Finally, I make a few slits for the steam to release, and brush the dough with a beaten egg yoke.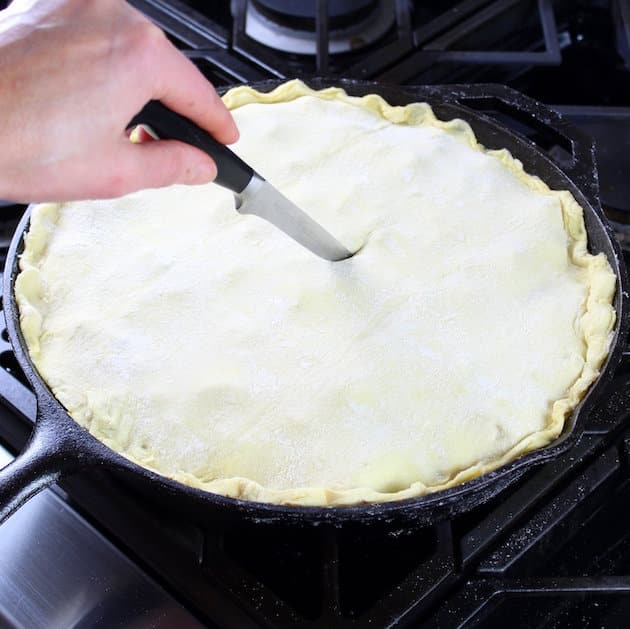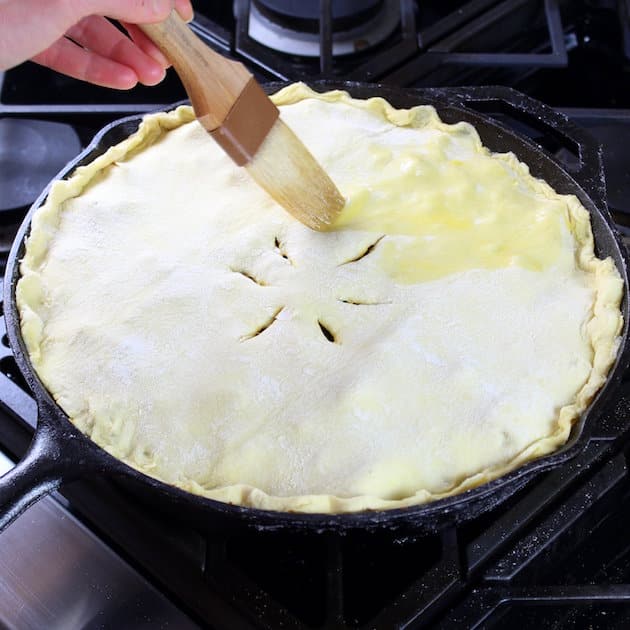 Then into a 400-degree oven to bake for 20 minutes.
And there you have it: Cottage Beef Pot Pie with Potatoes and Parsnips…  A yummy, hearty, meaty pot of goodness ready to be devoured and become your family's new favorite meal!
I would love to connect with you!  Leave a comment and follow me on Instagram, Twitter, Facebook, & Pinterest!

And Now For The Giveaway!
It's time for you to get lucky! Click below on the raffle box to enter the $700 Amazon St. Patrick's Day payout!
We've teamed up with some great bloggers to bring you this giveaway… the more of these awesome bloggers you follow, the more chances you have to win!  This contest closes just before midnight on March 15th. Good luck my friend!
Be sure to visit all the awesome bloggers that are hosting this giveaway!