There's nothing like a Fresh Strawberry Margarita bursting with that sweet berry flavor. With only four ingredients this margarita is not only delicious but super easy to make. Perfectly balanced with sweet strawberry liquor, fresh lime juice, tequila and the belle of the ball…fresh pureed strawberries. Yum!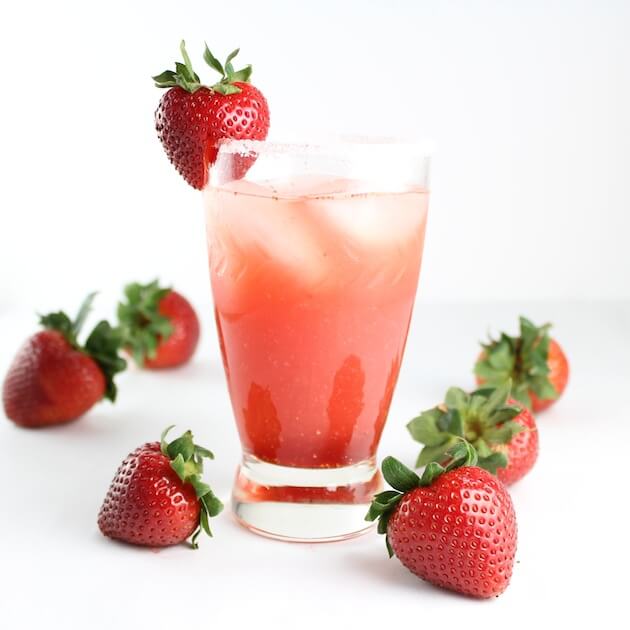 We just had the pleasure of spending 4 nights in the wonderful Florida Keys. It was sunny, 85 degrees and beautiful everyday. This was our first time to this part of Florida. We didn't do a ton of research before deciding to vacation there – we just knew we needed to warm our bones and turn our pale blueish hued skin back to a more natural looking sun-kissed white. Mission totally accomplished!✅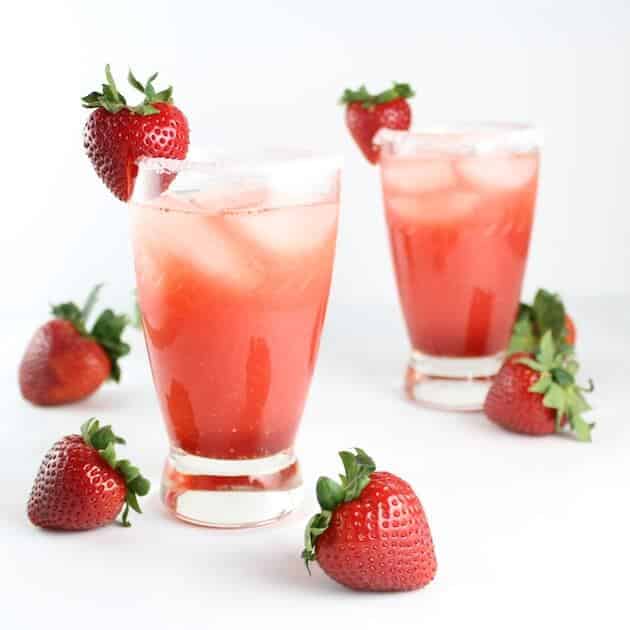 … Along with many other unspoken missions that are kind of just "given" for B and me when we travel: We must partake in many wonderful food experiences that highlight the local flavors indigenous to the area we're visiting. There must be bike riding – for pleasure not necessarily for exercise. But if while leisurely bike riding I drop a few pounds, it's all-good in the hood.✌
Another very important goal would be to stare at the ocean and pay homage to one of my dearest friends Mr. Sunshine. Check. Check. Check and Check. Key West totally delivered. (You should check it out if you haven't already.)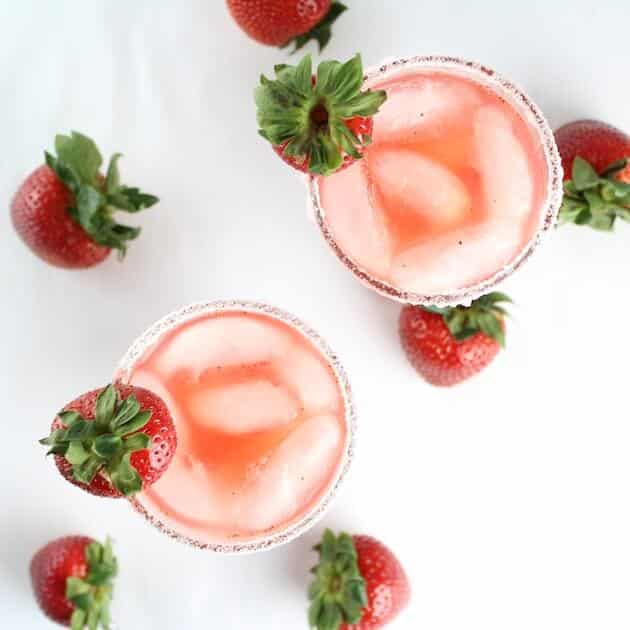 Then there were also a few bonuses we weren't expecting on our trip south. Amazing Cuban coffee AKA Cortadito and Café Con Leche (Mmmm), more Prince covers than he had original hits, and lots and lots of CHICKENS! You may or may not know this about me but I really want some chickens of my own, so this was quite a treat.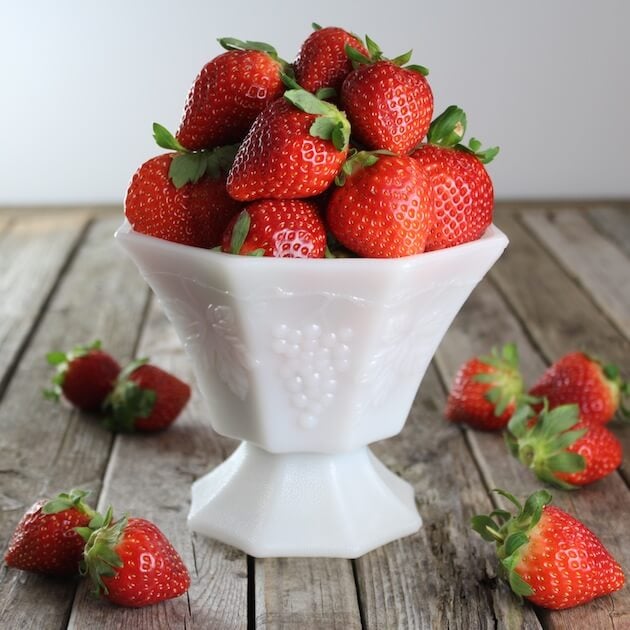 There were baby chicks, roosters, and yard birds galore. Everywhere you looked…winner winner. No kidding. Clearly no one eats eggs in Key West because they all hatch and roam freely. We had Roosters crowing at every hour on the hour, chicken families touring the resort pool area and literally chickens crossing the road.
Full disclosure here, one may or may not have made it to the other side while ole' Sanderino was behind the wheel… I really couldn't say because I couldn't bring myself to turn around and look. I'm sure he made it…chickens can move really quickly when they want to. But less about that and more about happy thoughts like rainbows, lollipops and Fresh Strawberry Margaritas!✨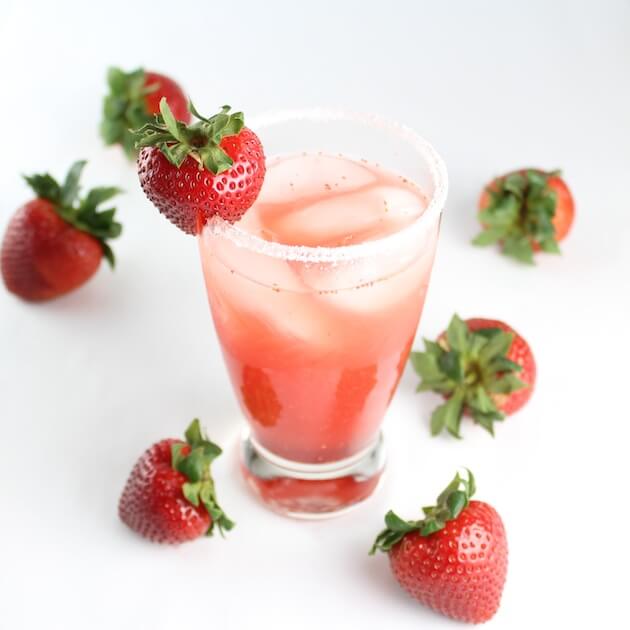 Yes – that's right, Strawberry Margaritas! After multiple attempts and much taste testing, we crafted the freshest berry infused concoction ever. And we've got all the deets right here for you, just in time for Cinco de Mayo. What can I say? We aim to please here at Taste And See.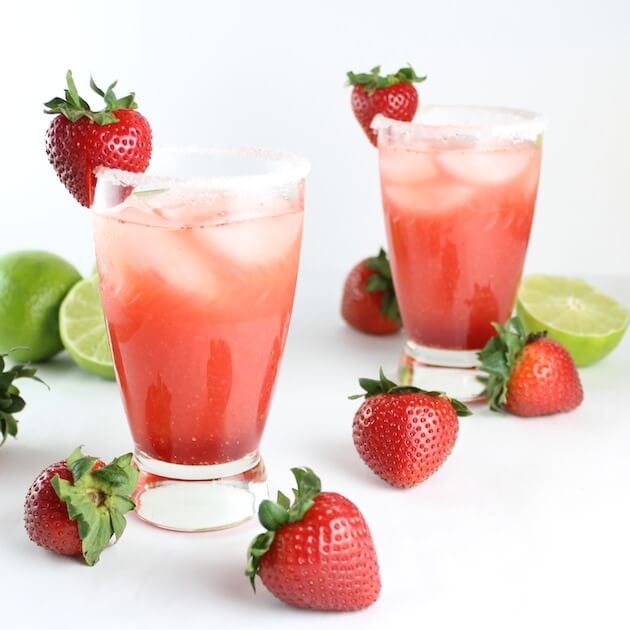 You'll need a few ingredients for this amazing elixir and most importantly some berry sweet strawberries. I put 3-4 rinsed, stemmed and hulled berries in the food processor with some…wait for it…Strawberry Liquor (1½ ounces) AKA the secret sauce to this superb libation.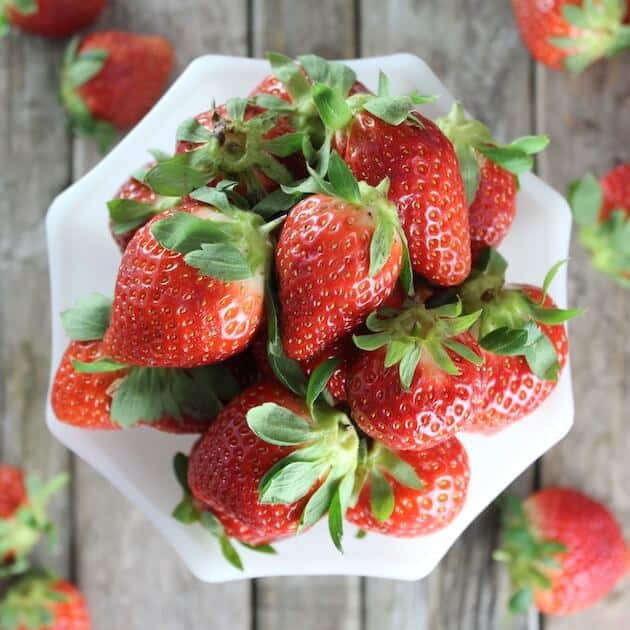 I pureed them for a minute or two, added the mixture, plus 2 ounces of tequila, 2 teaspoons of fresh lime juice, and ice to a shaker and gave it a shakey-shake. Then took a fresh lime wedge, rubbed it on the rim of the glass, and rolled the rim in some finely granulated white sugar. Added some fresh ice and filled my glass. OMGoodness! SOO GOOD!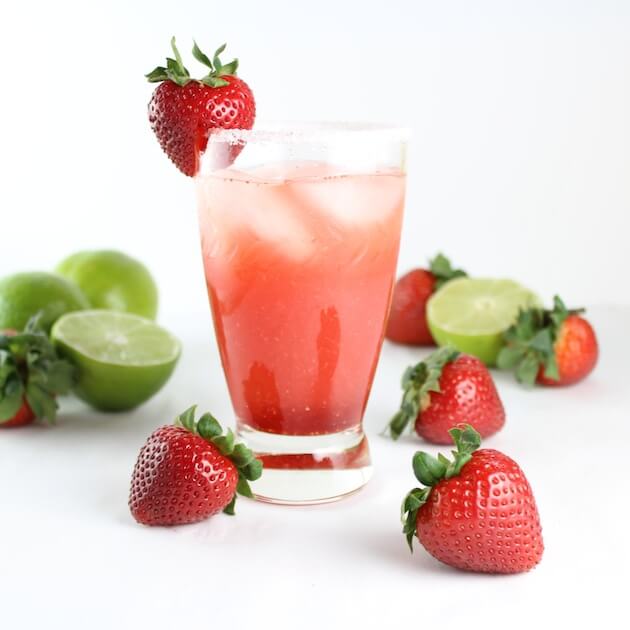 It was like a strawberry fields fiesta going on in my mouth! The strawberry liquor takes the place of the Cointreau you would normally use for a traditional margarita, and along with the fresh strawberries, provides all the berry sweetness this drink needs. Trust me - no simple syrup required. Easy and A-MAZING!✅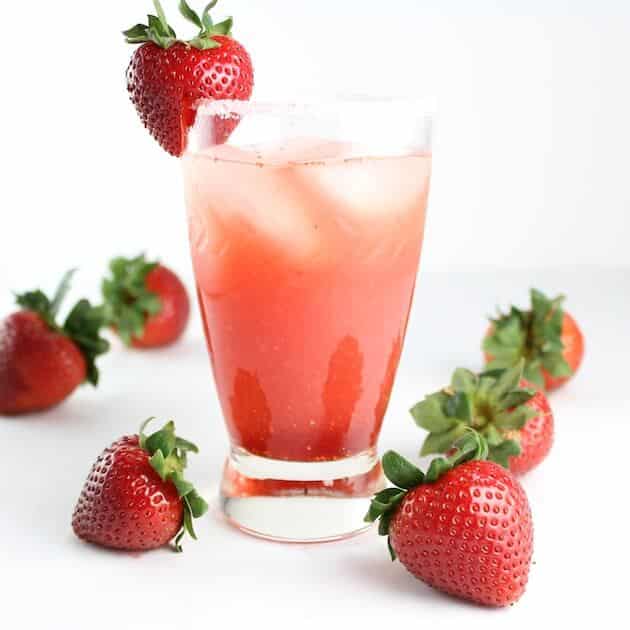 This Fresh Strawberry Margarita is sweet and balanced and the perfect way to celebrate Cinco de mayo, Taco Tuesday or happy hour any night of the week. So here's to you, Fresh Strawberry Margaritas and the chicken who may or may not have crossed the road! (May he rest in peace.) Salud!
Are you following me on Instagram, Twitter, Facebook, and Pinterest?
Yield: 1 beverage
Fresh Strawberry Margarita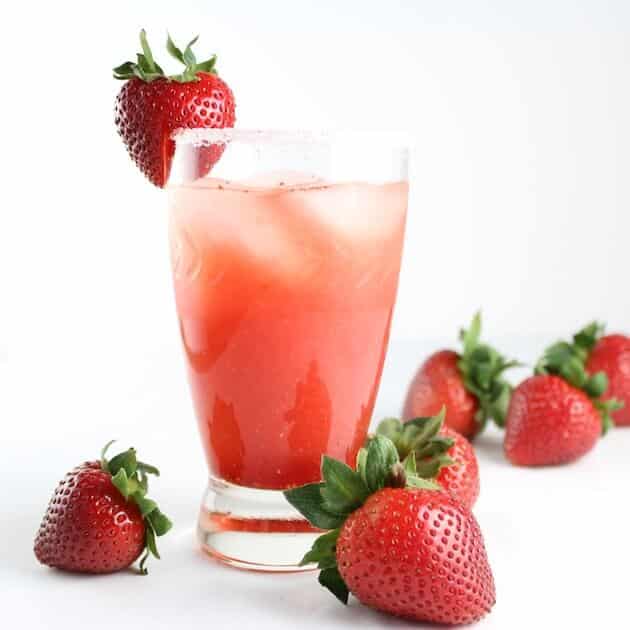 Fresh Strawberry Margarita recipe: perfectly balanced alternative to the classic. With tequila, fresh strawberries, fresh lime, & strawberry liquor.
Ingredients
3 large fresh strawberries
1.5 ounces strawberry liquor
2 ounces Reposado 100% Agave Tequila
2 teaspoons lime juice, freshly squeezed if possible
Sugar for glass rim (if desired)
Instructions
Slice up strawberries and put them in a food processor or blender.
Add the strawberry liquor and process until the fresh strawberries are incorporated. Pour strawberry puree into martini shaker.
Add lime juice and tequila to the shaker, and some ice.
Shake until well mixed.
Sugar the rim of your glass if desired.
Pour margarita over ice, garnish with lime wedges, or a fresh strawberry, and enjoy!
Nutrition Information
Yield
1
Serving Size
1
Amount Per Serving
Calories

275
Total Fat

0g
Saturated Fat

0g
Trans Fat

0g
Unsaturated Fat

0g
Cholesterol

0mg
Sodium

4mg
Carbohydrates

17g
Fiber

2g
Sugar

15g
Protein

1g
This nutrition card uses an estimate provided by an online nutrition calculator. This estimate is not a substitute for a professional nutritionist's advice!