The most mouthwatering Mexican recipes to celebrate Cinco De Mayo! Cheesy Queso Fundido with Chorizo, creamy Homemade Refried Beans, juicy Slow Cooker Beef Barbacoa and so many more recipes bursting with flavor!
Ah, Cinco de Mayo… one of my favorite food holidays (sigh). Mexican food has got to be the most consumed cuisine in the US. I mean we've already dedicated an entire day of the week to eating it: Hello, Taco Tuesday!✨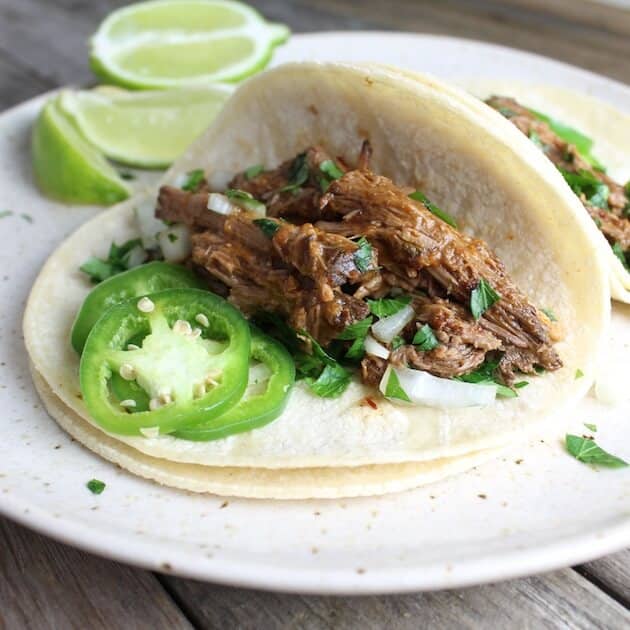 In anticipation of this amazing holiday I've pulled together my most fantastico Mexican recipes and listed them below, so you have them at the ready when you're prepping for your fiesta muy bueno. This post is like gold, I tell you… sooo many scrumptious recipes for your eating pleasure!
1. The ever-popular Slow Cooker Beef Barbacoa. Imagine the most delectable, juicy, flavorful pulled beef for tacos, tostadas, or enchiladas AND it basically cooks itself!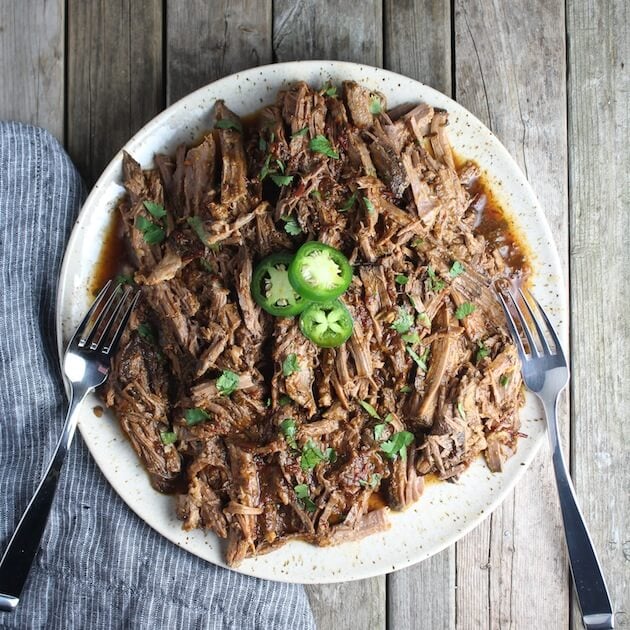 2. Probably my most favorite appetizer of all time…Queso Fundido with Chorizo! It's ooey and gooey and melty and cheesy…with jalapenos, garlic, onions, chorizo and CHEESE of course! Queso Fundido is FUN-indeed-o!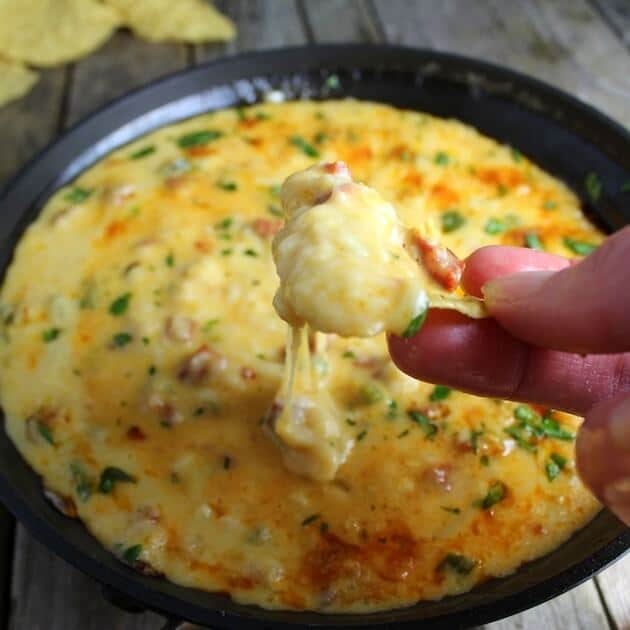 3. Homemade Refried Beans are ridiculously delicious! You can cook them all day in the slowcooker or use my canned bean shortcut method. Either way you'll never be able to eat any other refried beans again. Sorry and you're welcome.✌
4. Holy Guacamole! Great guac doesn't require much fuss. You need some tasty, ripe avocados, a little garlic powder, a hand full of cilantro leaves, some chopped onion and jalapeño, a bit of salt, and a squeeze of lime and you'll have the most rockin' quac - every time!
5. Get ready to fall in love with these Cheesy Chicken Enchiladas! With grilled chicken breast, Monterey Jack cheese and a decadent sour cream sauce! There are two things I know: 1) never get in a pissin' contest with a skunk, and 2) this will most assuredly be your new favorite enchilada recipe!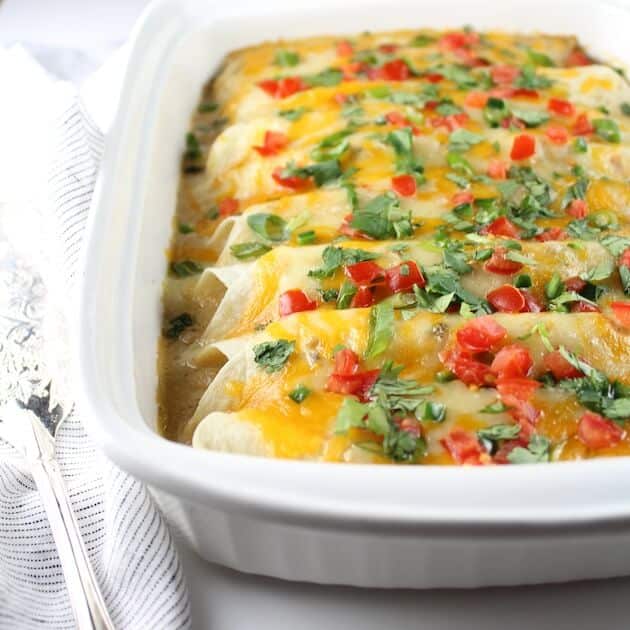 6. Salsa Suprema is a staple in our house. I always have the ingredients at the ready for this chip-dippin' delight! What more can I say? Salsa Suprema: always quick, easy and delicioso!
7. This Creamy Cheesy Corn Dip is sunshine in a bowl! It's full of cheddar cheese, cream cheese, sour cream and everyone's favorite vegetable – CORN! Get out your sunglasses and your flip flops and let THIS sunshine in!
8. Everyone loves a meaty, chunky, bowl of chili! And especially Smoky Chicken Chili! This ones full of smoky chicken meat, lots of fresh veggies, chicken stock and flavorful spices like smoked paprika, chili powder, coriander and cumin. Mmm Mmm good!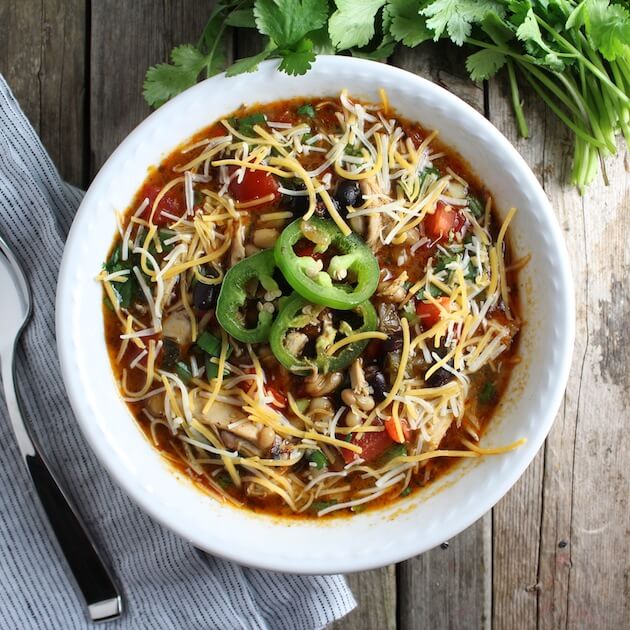 9. These Mexican Pizzas are cheesy, beany, cunchy discs of goodness! All slathered with Homemade Refried beans and all the other toppings you love. All's I can say is -move over Taco Bell cause Holly Belle's stepping up her Mexican game with these pizzas Mexicanos!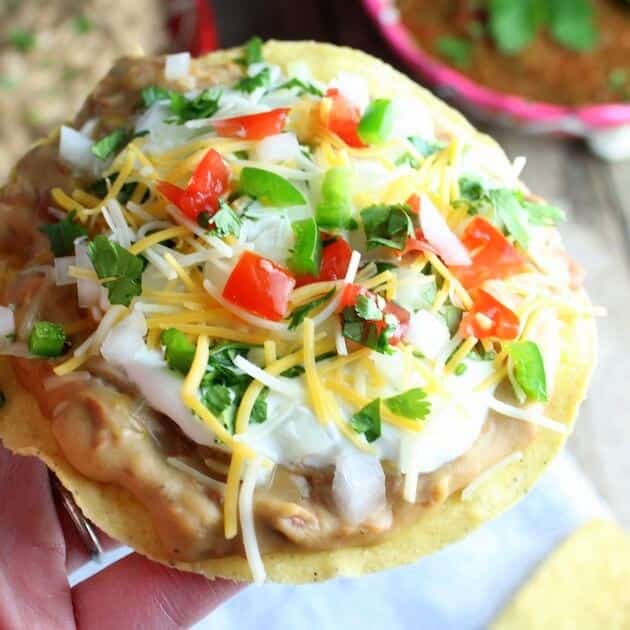 10. Words can't describe my love of the Elderflower Margarita! It is CRA-MAZING! Plus, it's super easy, requires only 3 ingredients and is so delightfully refreshing.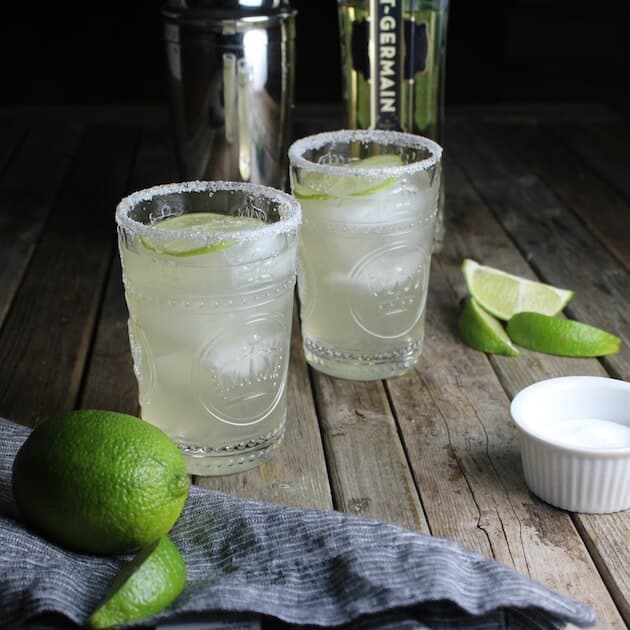 There you have it…the best collection of Cinco de Mayo recipes ever! The only thing better would be if a mariachi band stopped over and serenaded you while you create this masterpiece of a menu!
Happy Cinco De Mayo and Happy Feasting!
Are you following me on Instagram, Twitter, Facebook, and Pinterest?