Thanks to our friends at Chicken of The Sea for sponsoring these Tuna Casserole Muffins! Think mom's tuna casserole, but in convenient finger-friendly packages that can be eaten on the go or frozen and pulled out for a healthy and easy weeknight dinner. With canned tuna, cheese, onions, celery, pasta and peas, these muffins are full of healthy ingredients and heartwarming flavors!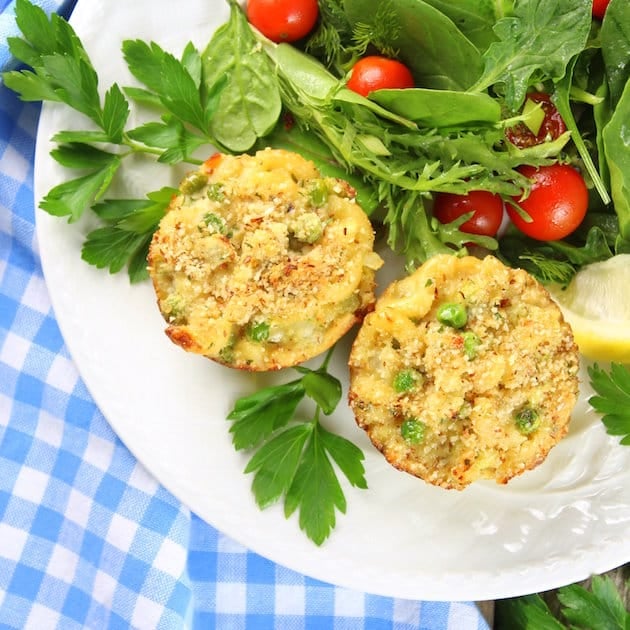 My mom's Tuna casserole was a huge family favorite.💛 It was hearty and creamy and so delicious. She would finish hers off with some homemade biscuits resting on the top of all that tasty goodness. Mmm… so yummy.😋
It was a difficult decision we all faced: Should we have seconds, or save some of this amazing tuna delight for the next day? "Oh d-d-d-dear," what's a girl to do??😧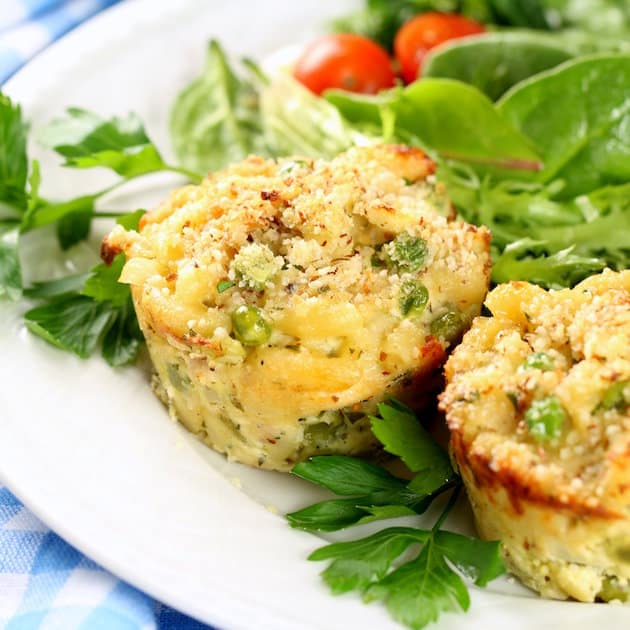 I almost always went for seconds.
When there are 6 hungry mouths at the table you learn to get yours when you can.✌️ And when you're the smallest fish in the pond - you gotta be the fastest.👍 #dontdiscountthelitteguy
What about you? Do you have some fond tuna casserole memories? Or maybe it was Tuna Delight at your house? Whatever it was I think you'll agree it was D-licious!👌 Seriously, how in the world did our moms work such magic with a can of tuna?🤔
Let's just take a moment and celebrate all those happy thoughts this topic brings to mind. Ahhhh.😊
Now get ready and hold on to your joggers cause we're gonna make some new tasty tuna memories of our own today!🙌🍴
That's right people, it's 2017 and we're bringing back the tuna casserole train. Woot woot.🎉
Today we're serving up some tasty Tuna Casserole Muffins!👇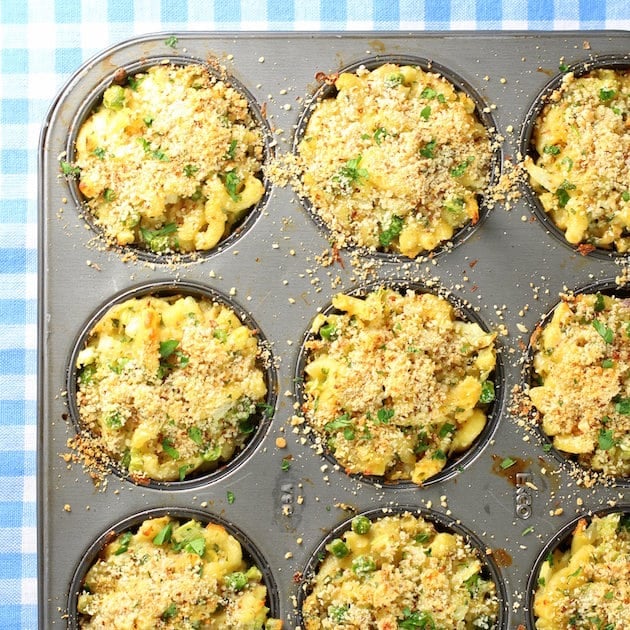 They're just like mom used to make, but in handy little muffin cups perfect for meals on the go, or those little fingers to navigate for lunch or dinner.
AND we've amped up the veggie factor with celery, onions, parsley and peas. Plus we used low-fat cheddar cheese and fat-free condensed milk to ensure that same savory flavor with fewer calories and fat. #killingit💪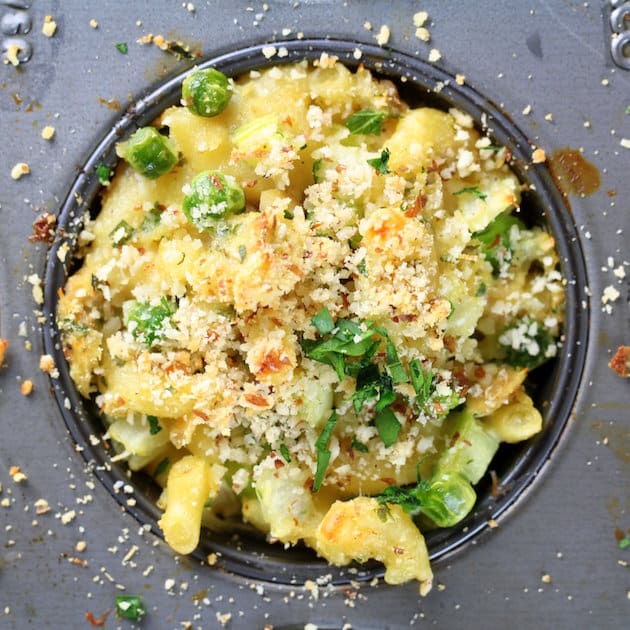 And since only the best is good enough for you…
We used Chicken of the Sea Solid White Albacore Tuna in EZ-Open cans – they are super-easy to open as the name says, full of protein, and honestly the best-tasting canned tuna I've found. So it's not only a delicious meal, but easy and totally budget-friendly.
Move over mom – there's a new magician in town!!🎩🐇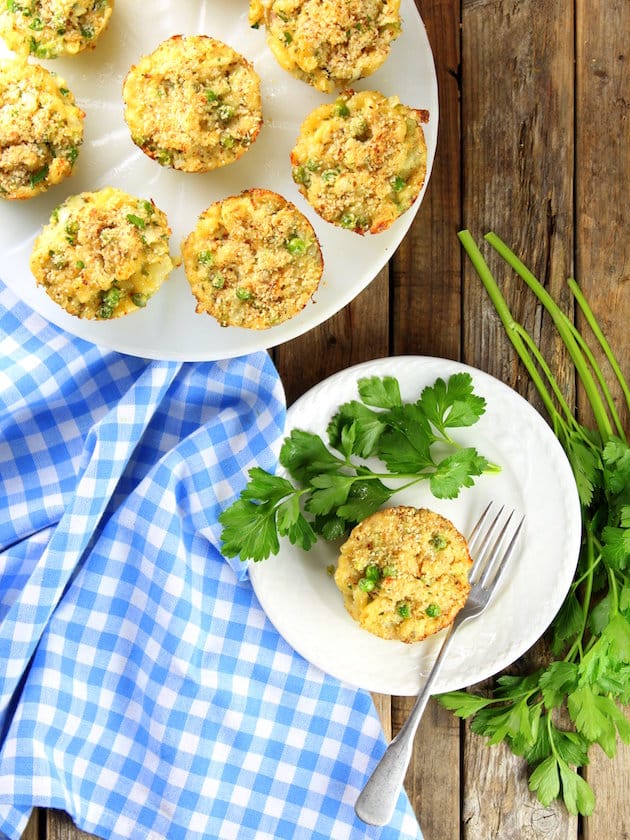 These tasty tuna cups are super quick and easy so you can pull them off for a weeknight meal.
The process involves chopping up some celery, onions, parsley and squeezing a lemon. Draining 2 EZ-open cans of Chicken of the Sea Solid White Albacore Tuna…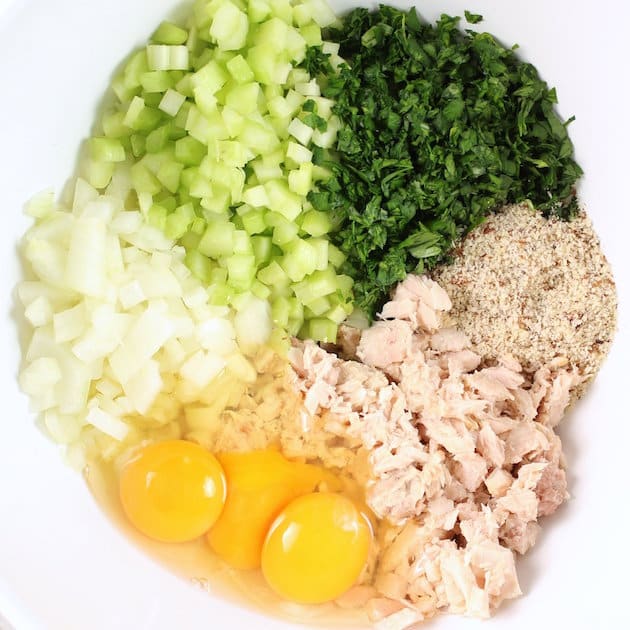 … Boiling pasta noodles to an al dente doneness, then stirring in the cheese and milk.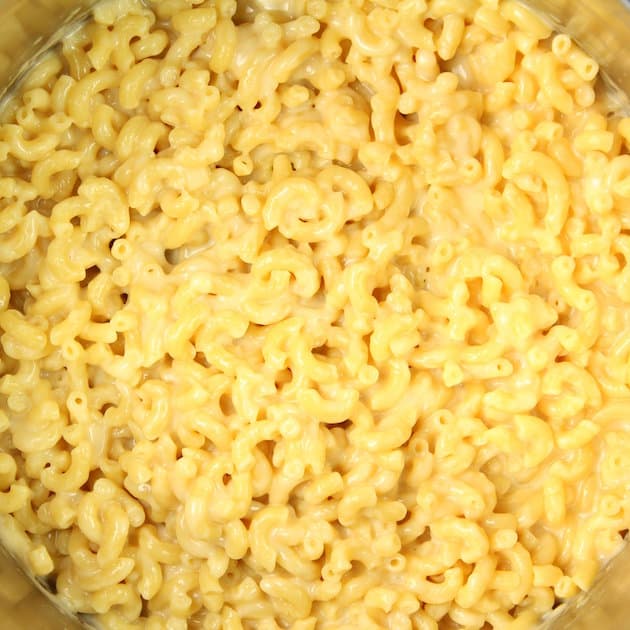 Mixing it all together with a few more ingredients like eggs, salt, pepper, peas and almond meal (you can also use breadcrumbs if preferred).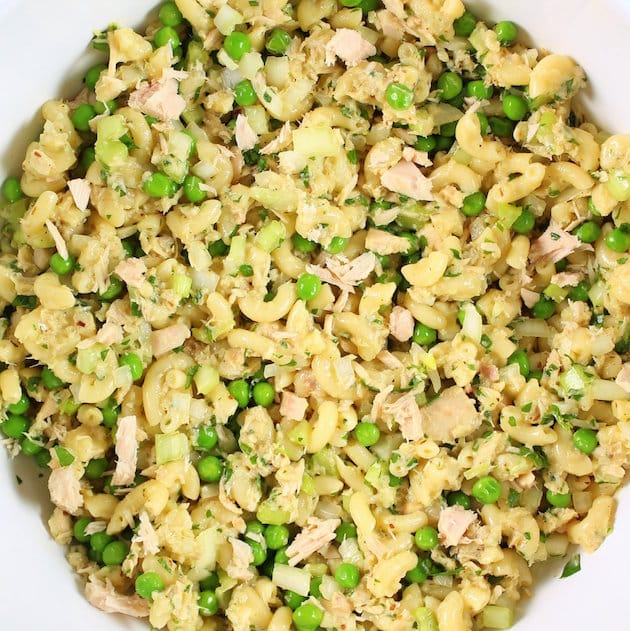 Then spraying a muffin pan with cooking spray, filling the cups, and giving them a firm press.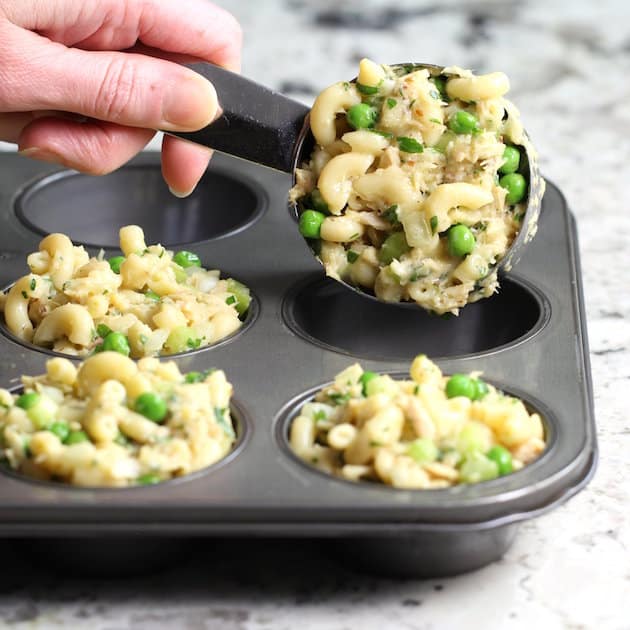 Topping them off with a sprinkle of Parmesan cheese and almond meal.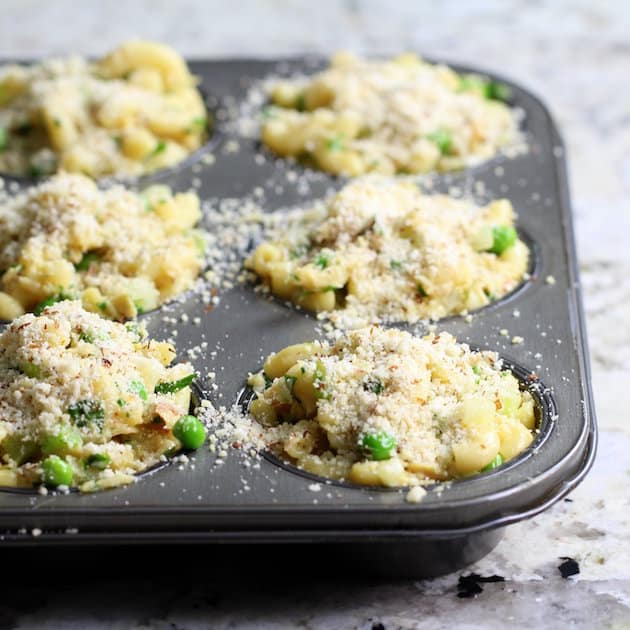 And then into the oven for 15 minutes at 425 degrees.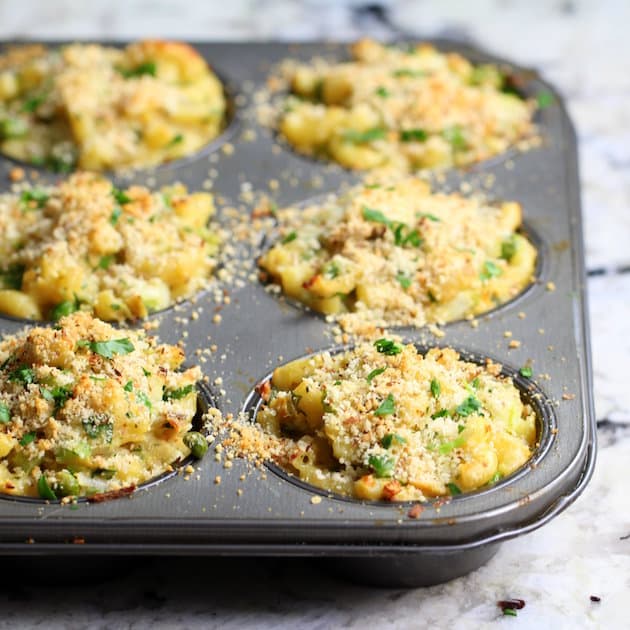 The result is a winning combination of flavors that take you back to delicious family dinners of days gone by.💙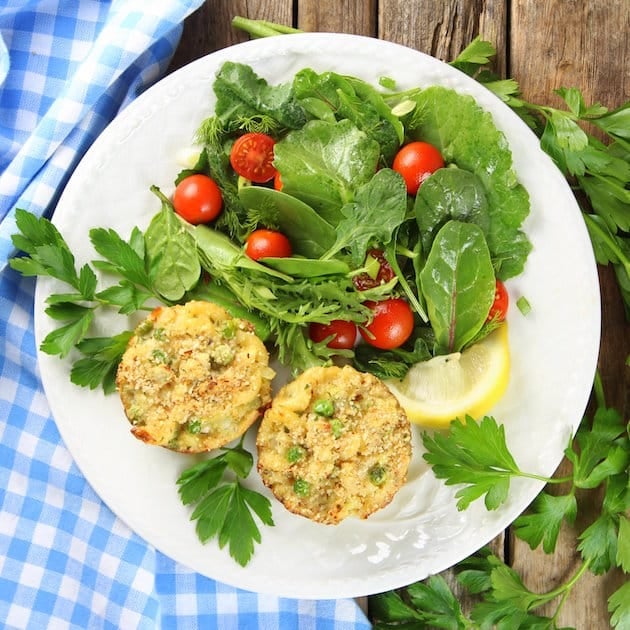 I can't wait for you to introduce your family to this timeless Tuna Casserole tradition, re-invented as Tuna Casserole Muffins!💫
And if you want some other amazing ideas, make sure you try these Tuna Cakes with Cilantro & Jalapeno, or these Tuna Cakes With Spicy Lemon Yogurt Sauce.
One thing's for sure – nothing's new under the sun, but some things do get better with age! Enjoy!
Yield: 8 adults (24 muffins)
Tuna Casserole Muffins Recipe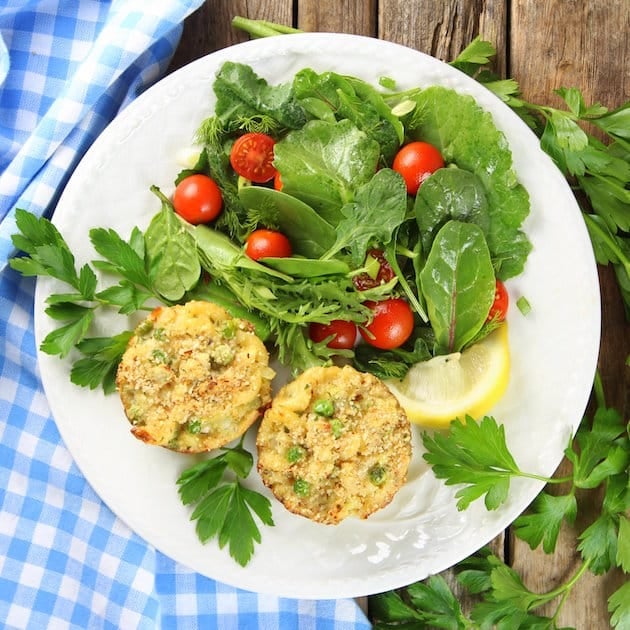 Tuna Casserole Muffins - just like mom used to make, but in handy little muffin cups perfect for meals on the go, or those little fingers to navigate!  
Ingredients
For the muffins:
½ pound elbow macaroni pasta (#35)
3 Eggs
2 Seven-ounce cans Chicken of the Sea Solid White Albacore in EZ-Open Cans
3 celery stalks, finely diced
1 medium onion, finely diced
⅓ cup + 1 tablespoon fresh parsley, finely chopped
1 teaspoon salt
1 teaspoon pepper
3 tablespoons Almond meal (or breadcrumbs if preferred)
1 tablespoon lemon juice
1 cup frozen peas
1 cup shredded cheddar cheese (I used 50% reduced fat cheddar)
3 tablespoons Parmesan cheese (+ more for garnish if desired)
5 ounces fat free evaporated milk
Cooking spray
For The Topping:
3 tablespoons Almond meal (or breadcrumbs if preferred)
3 tablespoons Parmesan
Instructions
Recipe makes 24 muffins so I recommend cooking in two batches.
Preheat oven to 425 degrees.
Boil pasta to al dente instructions according to package (I cooked mine 6 minutes).
Mix together all the muffin ingredients except for the pasta, cheddar cheese, Parmesan cheese, 1 tablespoon of parsley, milk cooking spray and peas.
Place 1 cup of frozen peas in a strainer and run hot water over them for 30 seconds. Then let them sit.
After pasta has cooked, drain and place back into cooking pot (while it's still warm) with the cheddar cheese, Parmesan cheese, and stir in the milk until cheese has melted. Now fold the cheesy pasta into the veggie and egg mixture.
Fold in the thawed peas.
Mix the almond meal (or breadcrumbs if preferred) and parmesan together for the topping and set aside.
Spray a muffin tin pan with cooking spray.
Using a level ⅓ measuring cup, fill each muffin tin with the pasta/tuna mixture. Firmly press down on each individual cup and then sprinkle on the topping.
Bake at 425 degrees for 15 minutes.
Allow tuna bites to cool for 5-8 minutes in the pan, then use a non-stick spatula to loosen the muffins around the edges. Gently scoop each muffin out and serve warm.
Garnish with 1-tablespoon parsley and more Parmesan cheese if desired.
Notes
Muffins can be frozen after cooking.  Allow them to cool fully, wrap individually in plastic wrap, then place in a re-sealable freezer bag.
Nutrition Information
Yield
8
Serving Size
1 muffin
Amount Per Serving
Calories

282
Total Fat

8g
Saturated Fat

2g
Unsaturated Fat

0g
Cholesterol

87mg
Sodium

601mg
Carbohydrates

29g
Fiber

3g
Sugar

4g
Protein

22g