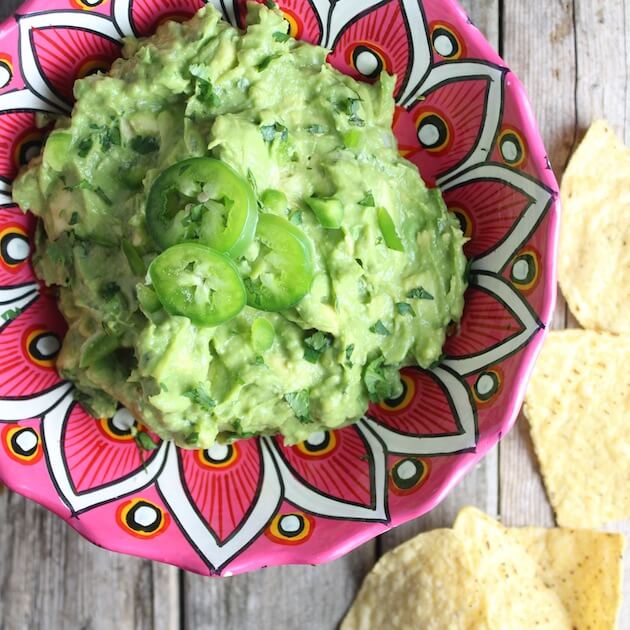 Homemade Guacamole AKA butter from heaven (or technically I guess from Mexico). Is there anything as satisfying? I'm just not sure.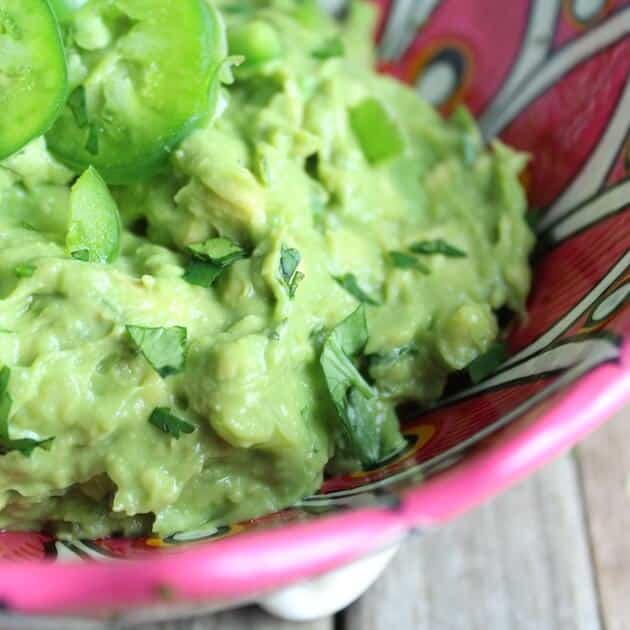 There's just something about the creamy, buttery avocado mixed with the delightful flavors of onions, garlic, jalapenos, tomatoes and lime that is so indulgent! You can never have just one bite…it's completely addictive.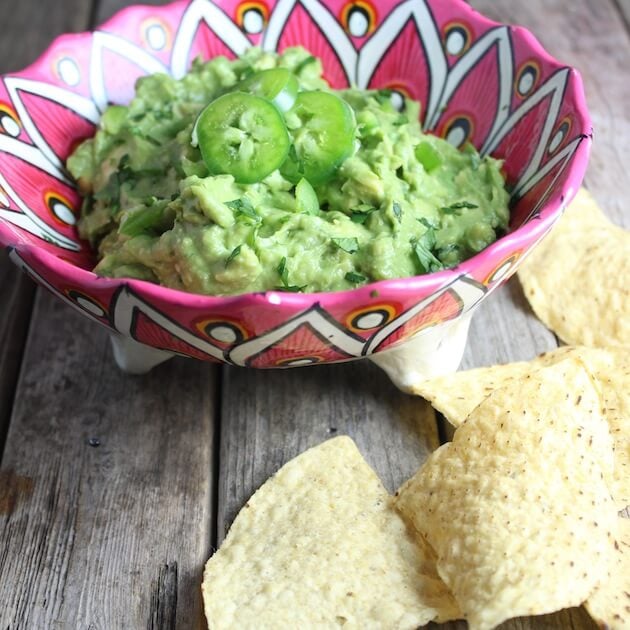 Everyone has their favorite way to eat (or inhale) this guacamole. I like mine to have a little crunch from the jalapeños and sweet onion, some cilantro ('cause they were made for each other), a smidge of garlic to elevate the natural avocado flavor, and the smallest squeeze of lime to balance it all out.
You can use it for a dip with your chips or warm tortillas, a topping for your quesadillas, fajitas, or Mexican Pizzas, or even a spread for a Turkey BLT.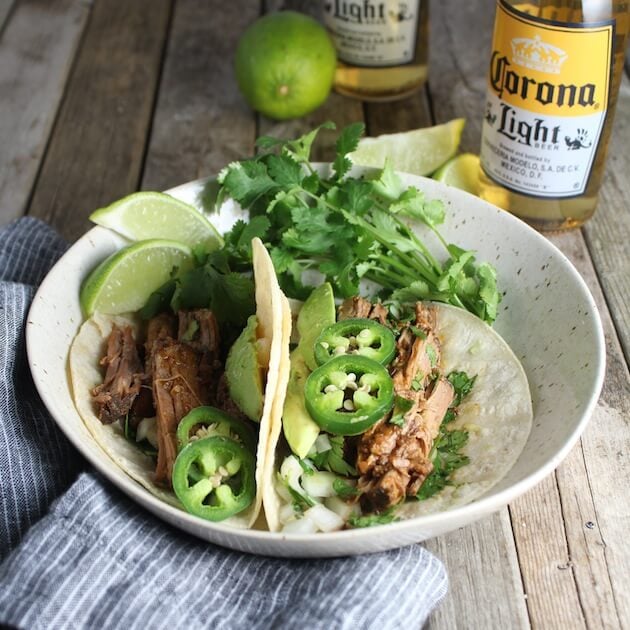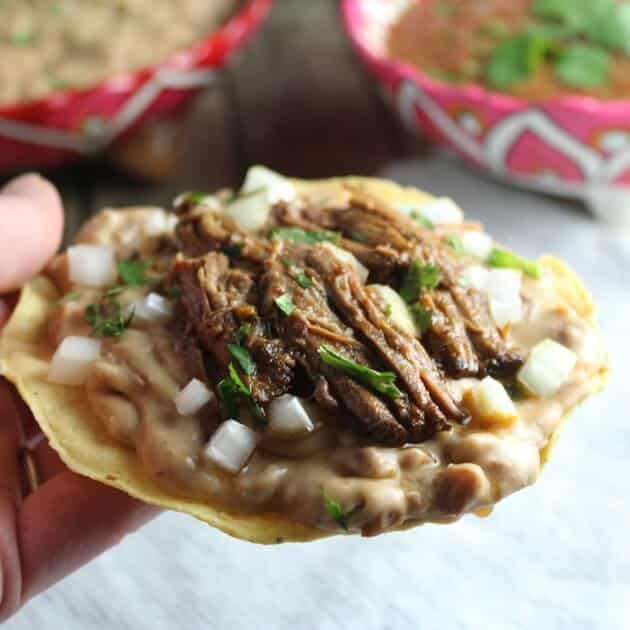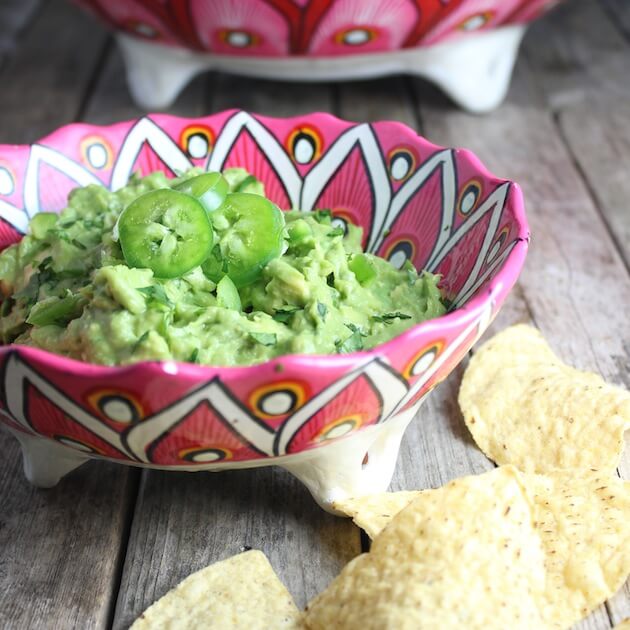 Not only are avocados highly addictive and satiating, they are also good for us. They are loaded with fiber, heart-healthy fatty acids, more potassium than a banana, antioxidants that protect your eyes, an extract that may relieve arthritis, AND they can actually help you lose weight!✅ Wha? No joke. We should start calling guacamole the new fountain of youth!! You know what they say…an avocado a day helps keep the doctor away!! (OK I don't think "they" say that. But I definitely say that!)✌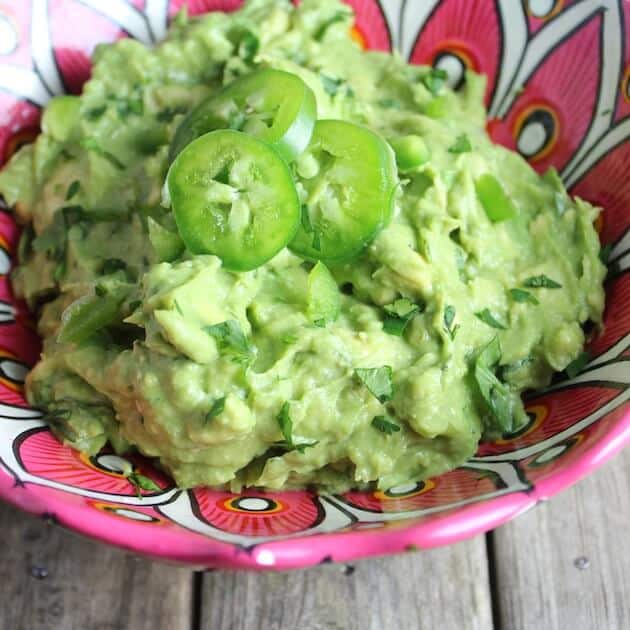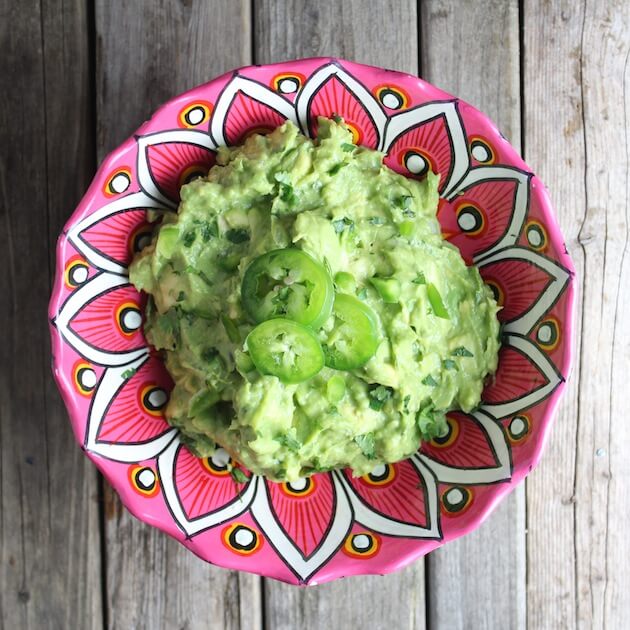 Healthfulness aside, it's creamy and buttery and just plain good! In fact my entire household would eat Holy Guacamole all day err day if we could!!
Yield: 8 servings
Holy Guacamole!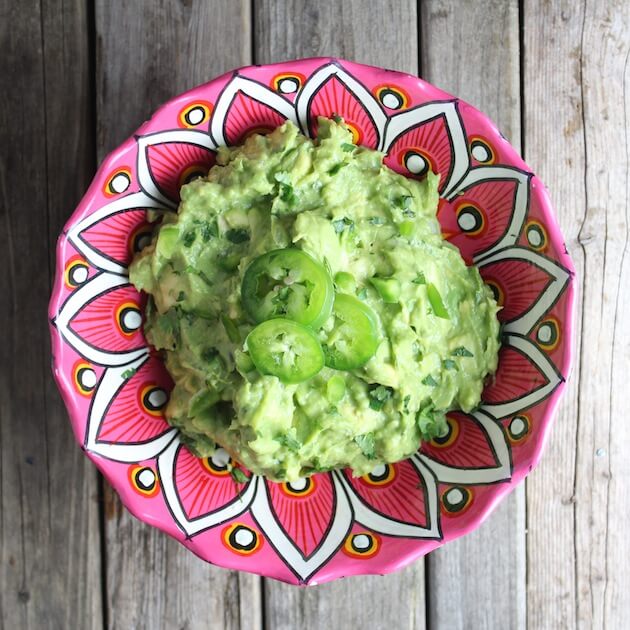 Holy Guacamole! Best ever: creamy, buttery avocado w/onion, garlic, jalapeños, tomatoes, & lime… You can never have just one bite…completely addictive!
Ingredients
3 ripe avocados
1 tablespoon finely diced sweet vidalia onion
1 ½ tablespoons chopped cilantro
1 tablespoon finely diced jalapeño, seeds and membranes removed
½ teaspoon salt
½ teaspoon garlic powder
1 small lime wedge, juiced
Instructions
Cut the avocados in half and remove the pits. Use a knife and make three even cuts lengthwise and across the avocado.
With a spoon scoop out the flesh into a medium size bowl. Mash the avocados a few times with a fork.
Add the cilantro, onions, jalapeños, garlic powder, salt and lime and mix gently together. Don't over mix - there should be several visible chunks of avocado.
Enjoy with tortilla chips or warm tortillas.
Notes
For even more flavor and a bit of color, you can also add some finely diced tomatoes (seeds and juice removed).
Nutrition Information
Yield
8
Serving Size
4 ounces
Amount Per Serving
Calories

122
Total Fat

11g
Saturated Fat

1g
Unsaturated Fat

0g
Sodium

150mg
Carbohydrates

6g
Fiber

5g
Protein

1g