The Elderflower Margarita. This St. Germain cocktail is the perfect blend of citrus and floral!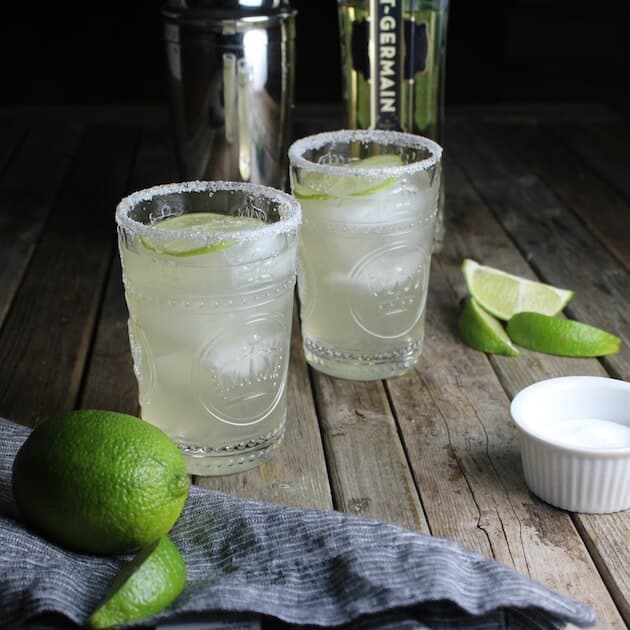 What's your cocktail of choice? I have several I rotate between… The Lemon Drop (balanced, refreshing and always delicious), The Vesper (almost a savory cocktail – great for me cause I don't like things so sweet), and then there's the Margarita!
Made properly, I'm not sure you can beat it. I like mine with fresh lime juice, a quality tequila like Don Julio, and smidge of something sweet like Cointreau or in this case, Elderflower liquor.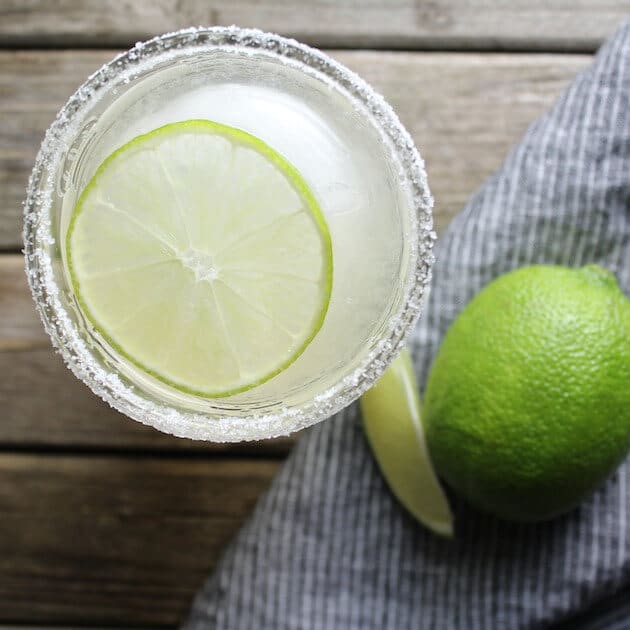 The St. Germain Cocktail:
If you aren't familiar with Elderflower, it is used in the famous St. Germain Cocktail. It consists of St-Germain Elderberry Liquor, dry white wine, and club soda … it's like a cool summer breeze in the middle of a heat wave. It is very famous in our family in particular, because my cousins have perfected the recipe and serve their elderflower liqueur cocktail in the summer on the rooftop deck of their Brooklyn home, overlooking Lower Manhattan.
The whole experience is really quite dreamy. This got me thinking…"why don't we move to Brooklyn?" – No, not really – although that would be pretty amazing. It really got me thinking "this yummy floral Elderflower liquor is so delicious in the elderflower cocktail, why not give it a go in other St Germain recipes as well?" Did you just see that light bulb go on?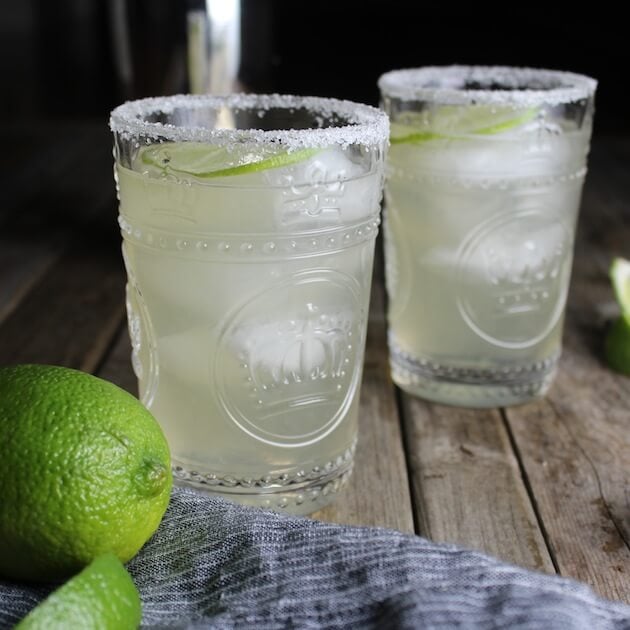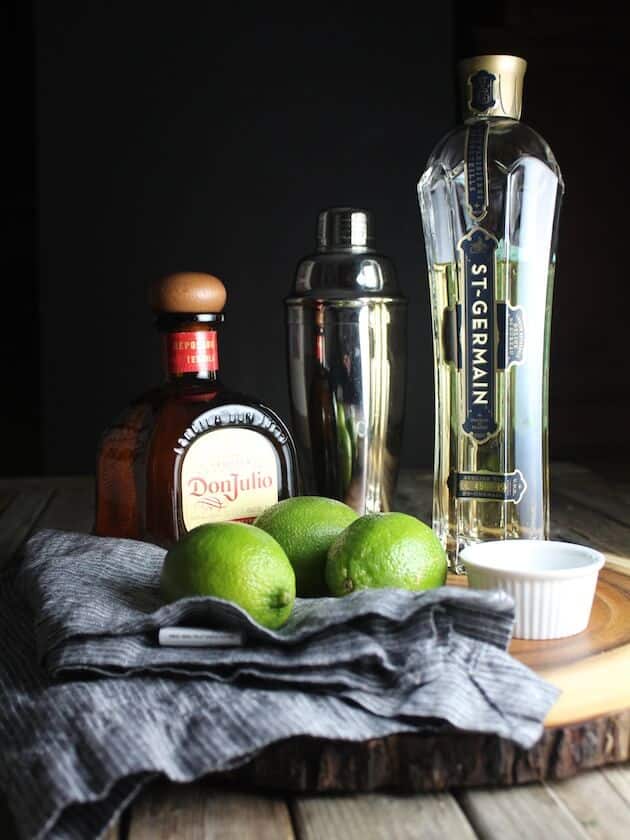 And that is how the soon-to-be-famous-in-our-family "Elderflower Margarita" came to be. It's bright and fresh, with floral notes and citrus, and pairs perfectly with good tequila. It's a refreshing upgrade to the Don Julio margarita, and I would have to say it is dangerously delicious (what can I say I like to do my research).
Elderflower Margarita = our official SB50 drink of choice!
Yes, As a matter of fact, for #SuperBowl50 we're going full on Mexican fiesta, and making this cocktail the star of the show! It will be fantastico along side our Slow Cooker Beef Barbacoa, Mexican Pizzas, Homemade "Refried" Beans, Holy Guacamole, Cheesy Corn Dip and Salsa Suprema!?
By the way I've made some new additions to the menu since we published this margarita post, so I also need to recommend my low carb instant pot Mexican chicken, and these cheesy chicken enchiladas!
I almost can't wait until Sunday – I may need to retest my recipe after I finish writing this. LOL.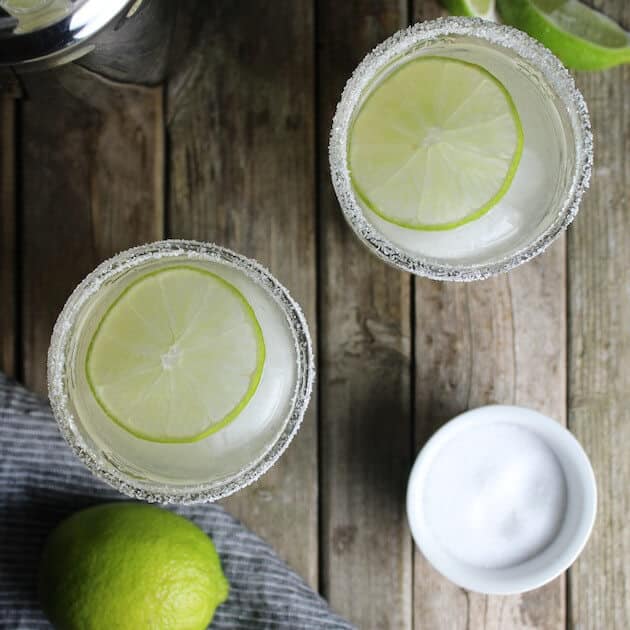 How bout you? How do you toast the Super Bowl? Wine, beer, mojitos…spill the refried beans already!! LOL I'm here when you're ready share.
Yield: 1 drink
The Elderflower Margarita
The perfect blend of citrus and floral in this St Germain margarita!
Ingredients
2 ounces good reposado tequila, (my suggestion: Don Julio rocks!)
1 ounce St-Germain Elderflower Liquor
1 ounce fresh squeezed lime juice
sliced lime wheel for garnish
Instructions
Pour all ingredients into a cocktail shaker with ice.
Shake vigorously.
Strain and serve with a lime wheel slice garnish.
Nutrition Information
Yield
1
Serving Size
1 cocktail
Amount Per Serving
Calories

241
Unsaturated Fat

0g
Sodium

1mg
Carbohydrates

13g
Sugar

11g