Thanks to Barber Foods for sponsoring this #BarberNight post! All photos, recipes, and opinions are my own.
Parmesan Sweet Potato Cakes with Barber Foods Broccoli & Cheese Chicken is the perfect easy weeknight meal!✨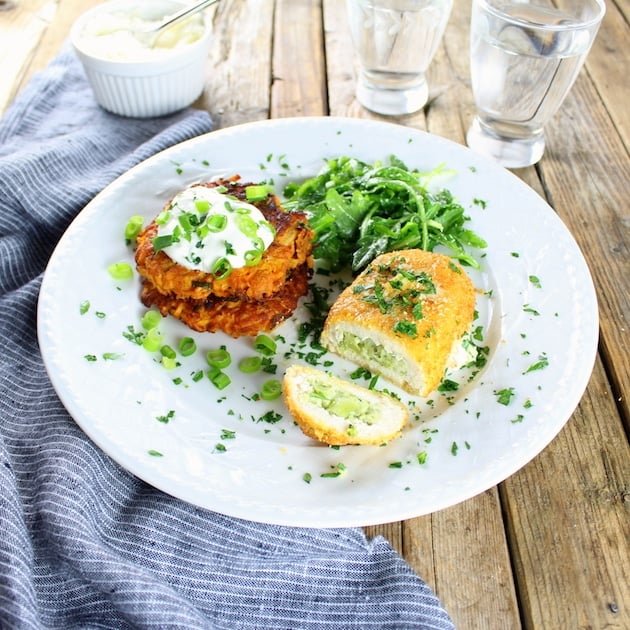 The B man made dinner tonight!!
And by "made dinner" I mean he grabbed these Broccoli & Cheese stuffed chicken breasts and put them in the oven.♨️ I think I've mentioned before that B doesn't really cook except for his amazing baby back ribs? Well, he picked up some Barber Foods Broccoli and Cheese stuffed chicken breasts at our Star Market to make something delicious for dinner, and give me a break.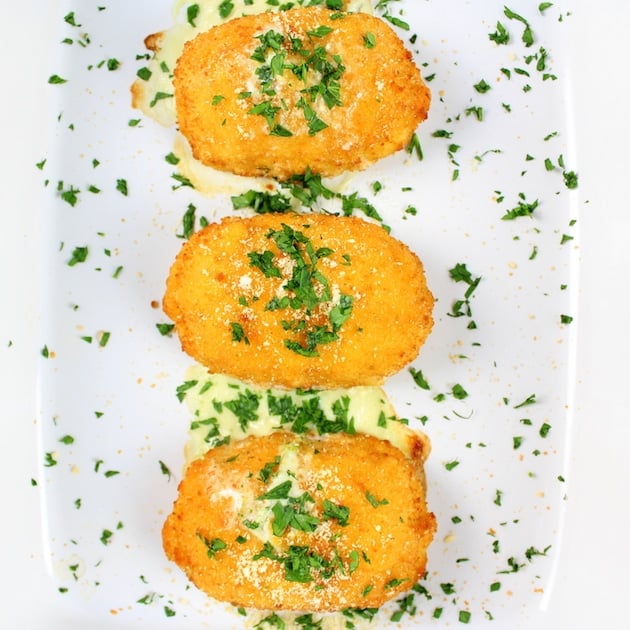 Umm, I loved them! Super moist, tender, perfectly seasoned and perfectly portioned – Ahhh- mazing! Not. Even. Exaggerating.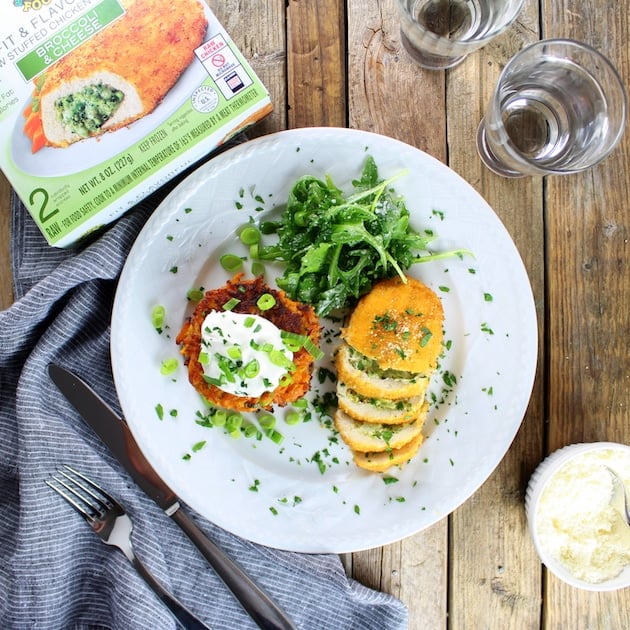 Cooking this chicken was actually super-easy: B preheated the oven to 400, unwrapped the chicken breasts, baked them for 30 minutes, and checked to be sure the internal temperature was at 165 degrees (the temperature all chicken should be cooked to).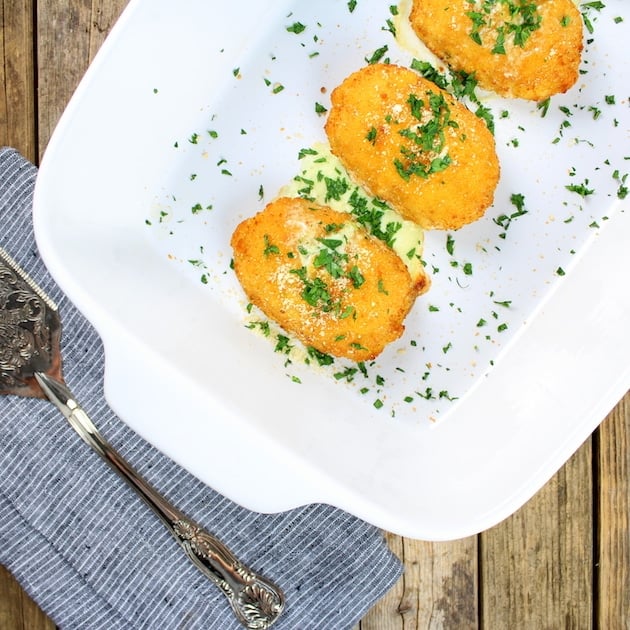 And ta-da… perfectly tender, moist, flavorful and yummy Broccoli & Cheese Stuffed Chicken Breasts.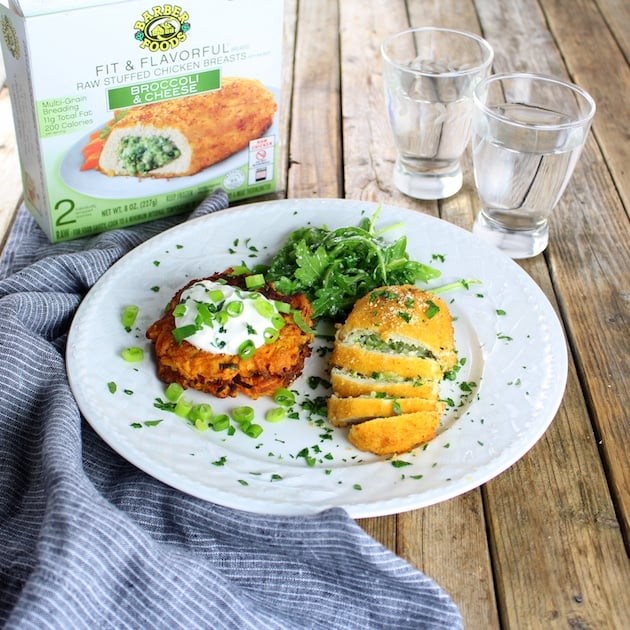 It was so good I'm wondering why the B man isn't making dinner more often?
Let's be honest: we are all busy, and there are plenty of nights we don't have the time or energy to create a culinary masterpiece. Well, thanks to Barber Foods we can cook our masterpiece and eat it too… plus have plenty of time to catch a few of our favorite shows on Netflix. (Have I mentioned that the next season of Poldark has already started airing? If you missed it, here's the first episode of season 1. The next episode airs Sunday, October 2nd on PBS at 9/8c if you didn't already know. Oh Poldark. Swoon.)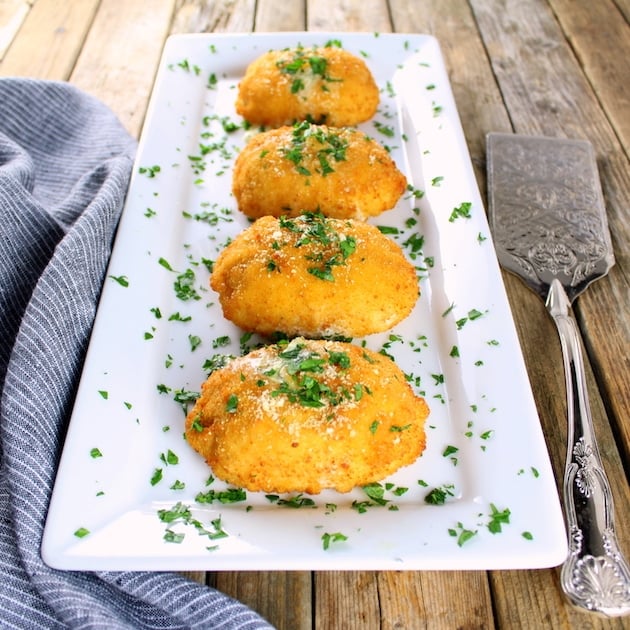 These Barber Foods chicken breasts only take 30 minutes to bake – just enough time to create a few yummy side dishes like this Arugula Salad and these Parmesan Sweet Potato Cakes. YUM!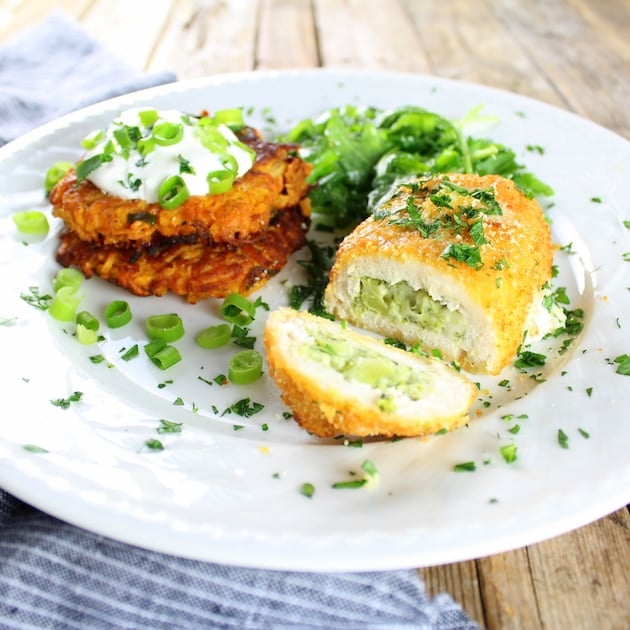 What can I say? It really comes down to preparing a quick quality meal to share with the ones you love the most… and sometimes it just needs to be a #BarberNight!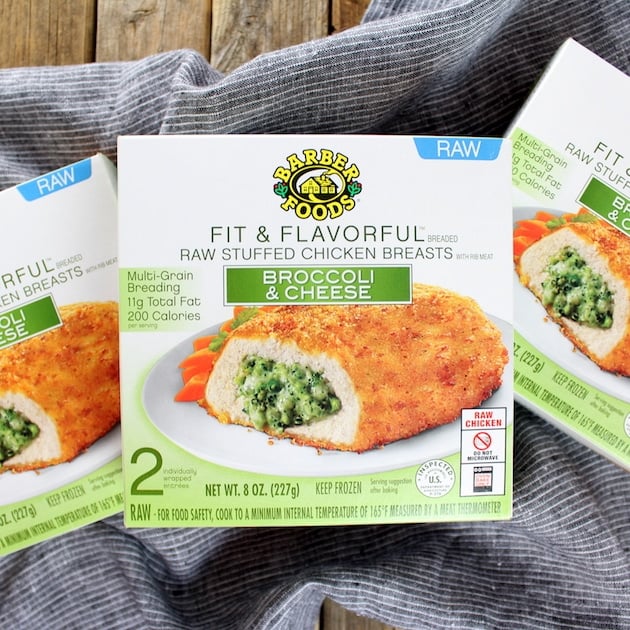 For something that tastes so good, I'm pretty excited about the nutritional value of this chicken: 15 grams of protein, with 200 calories, 10 grams of carbs, and 11 total grams of fat. Keeping in the vein of healthy food, I made my Arugula Salad and Parmesan Sweet Potato Cakes to go with it.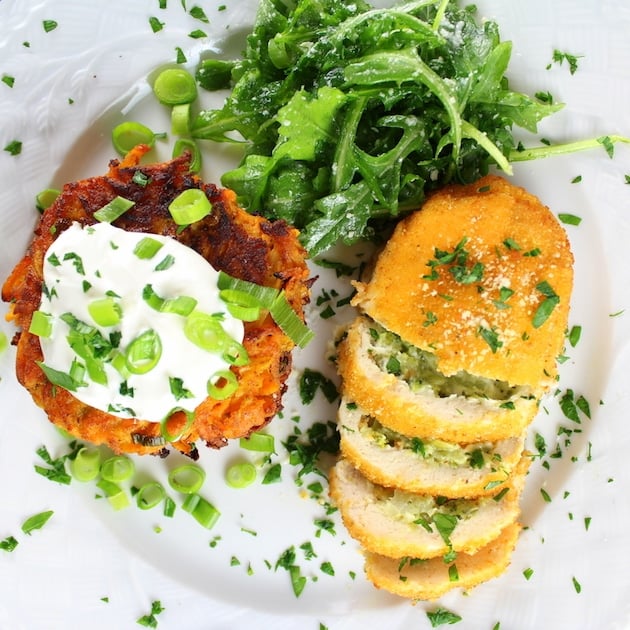 The Arugula Salad is one of my go-to recipes and it's so delicious - literally ready in 2 minutes. The sweet potato cakes take a bit longer but they are so worth it. They are savory and cheesy, a bit smoky, with a touch of sweet. A tasty and hearty side dish - or even a main course for a meatless Monday.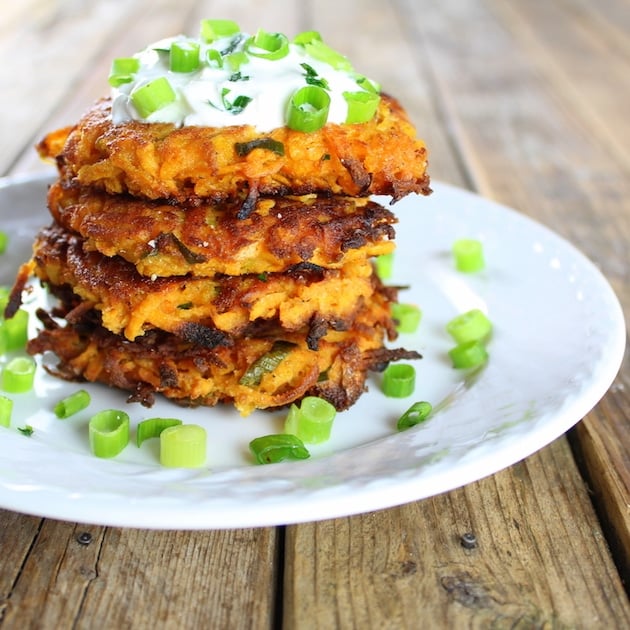 First I grate some fresh onion in the food processor, then place it in a colander to drain off some of the liquid.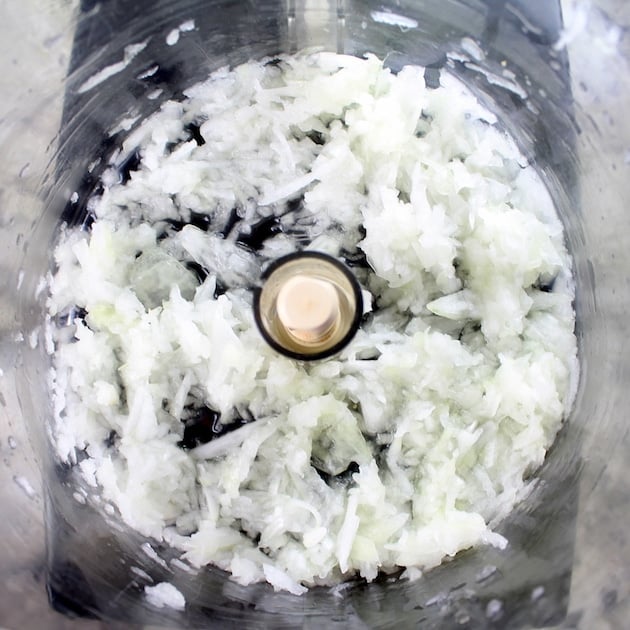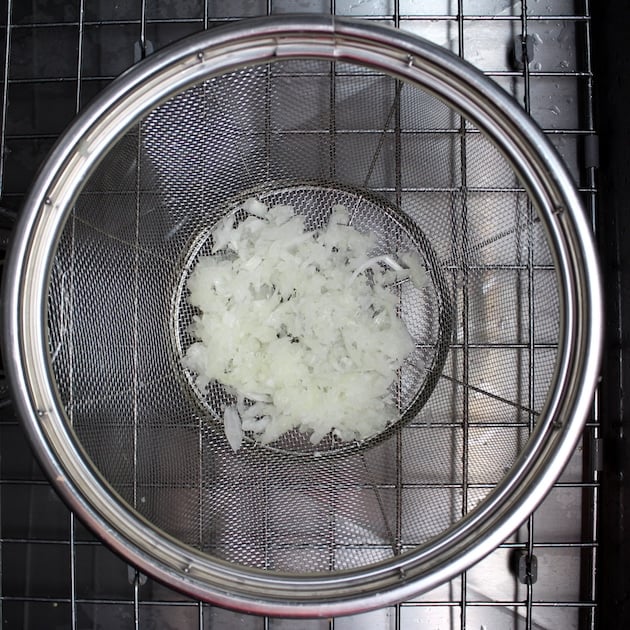 Next grate the sweet potatoes and add them to a large mixing bowl.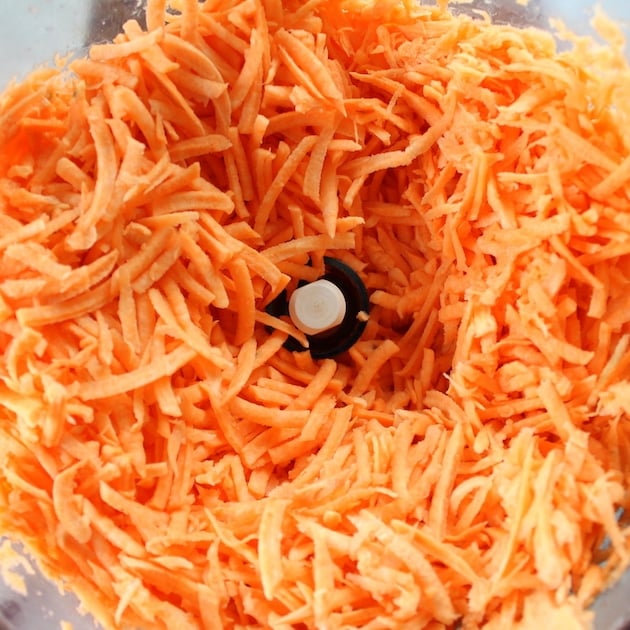 Then mince several garlic cloves, chop some green onions and add them as well as salt, pepper, smoked paprika, Parmesan cheese, and eggs. Give it a good stir and start frying up the Parmesan Sweet Potato cakes.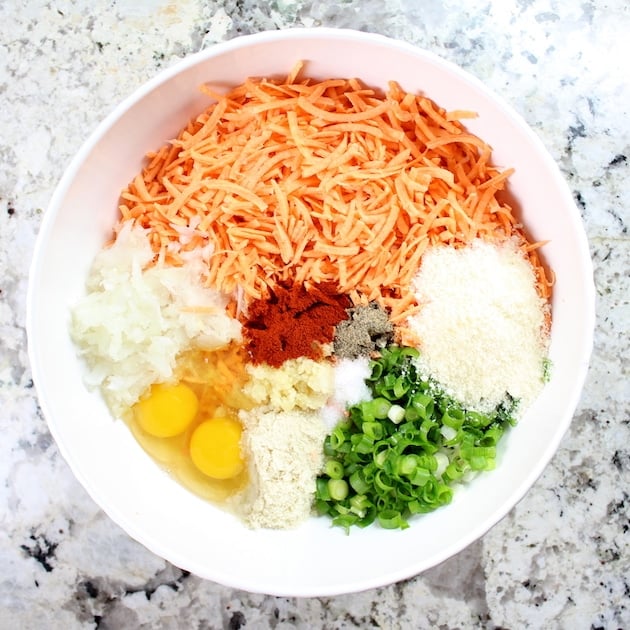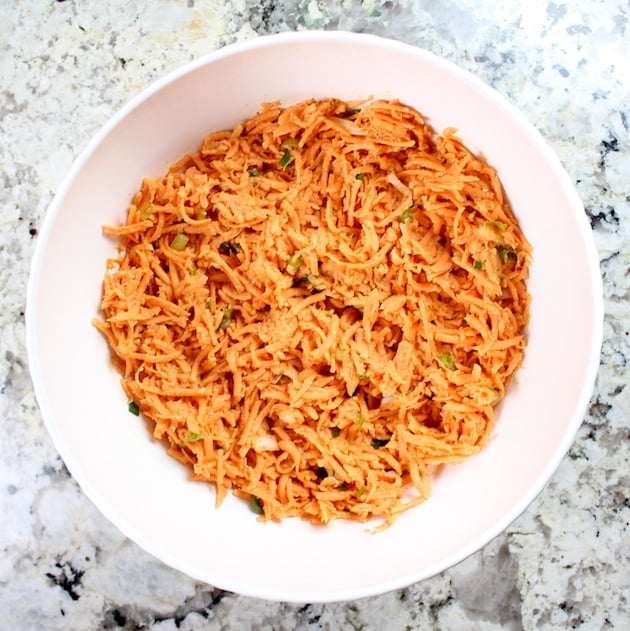 Place a large cast iron skillet over medium high heat on the stove and add 1 tablespoon of canola oil. Using a ¼ measuring cup, scoop out the sweet potato mixture into the palm of your hand and form a cake. Then place it into the pan and let it cook for 2 to 2 ½ minutes, pressing it down as it cooks.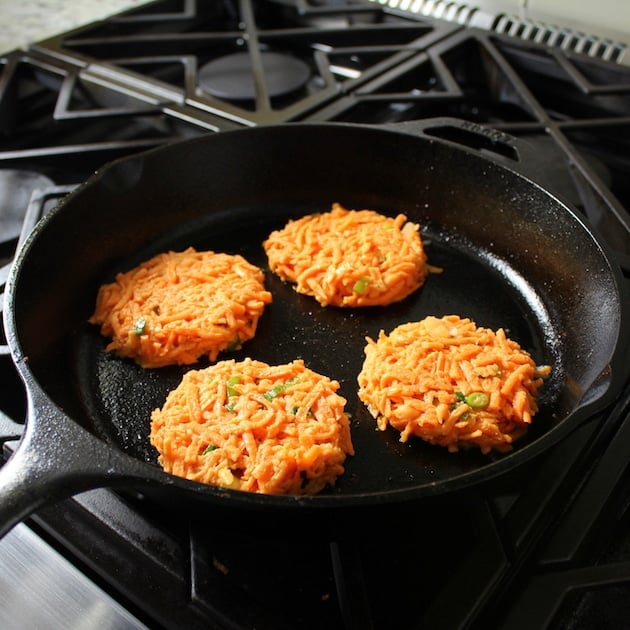 Then gently flip it over and cook for 2 more minutes. Both sides should be golden brown and crispy.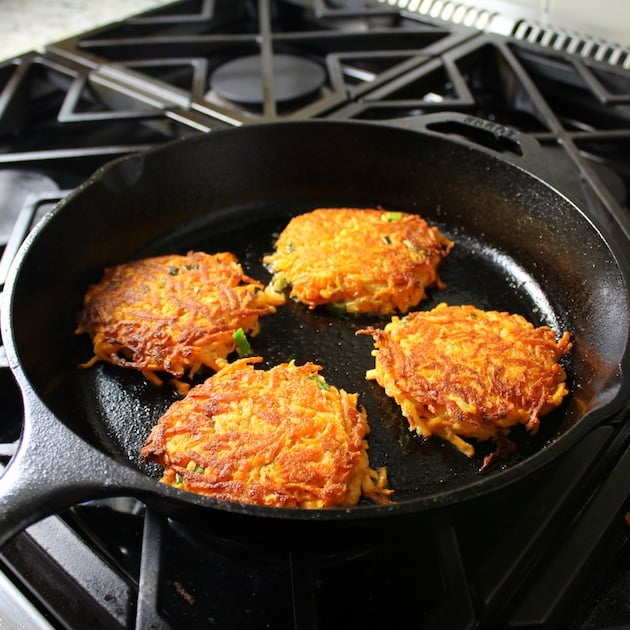 Transfer the cakes to a wire cooling rack and continue to cook the rest of the cakes.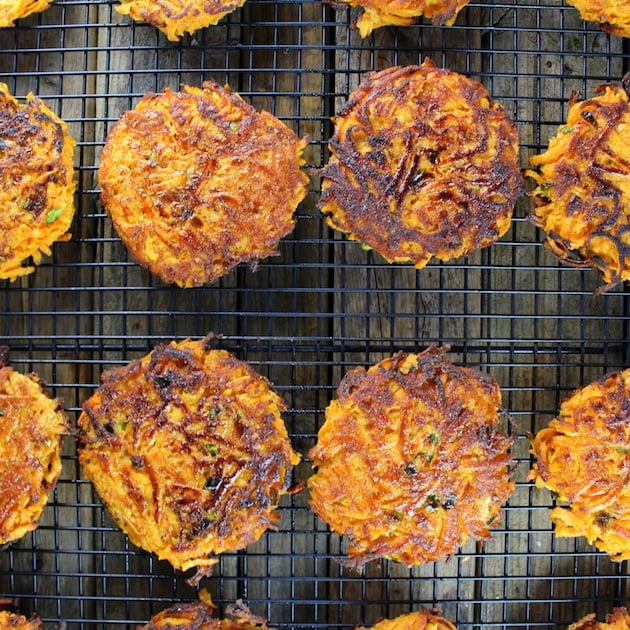 Now plate them up with a dollop of sour cream, and garnish with some green onions. So tasty and super-satisfying!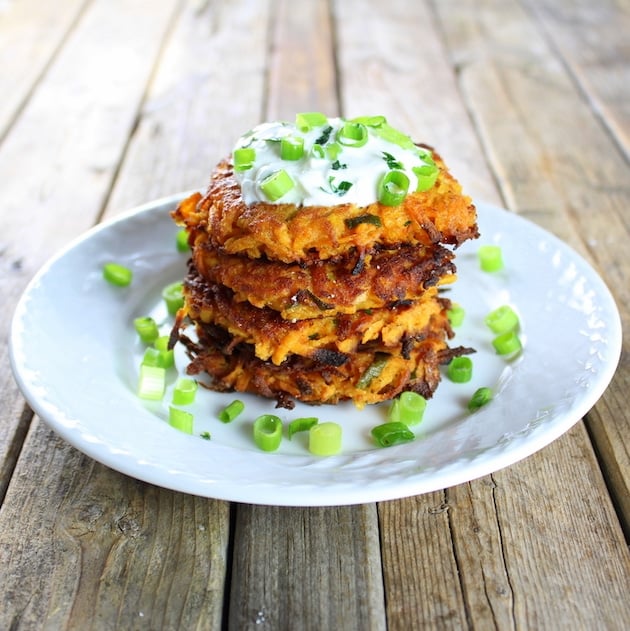 There you have it, Parmesan Sweet Potato Cakes with Barber Foods Broccoli & Cheese Chicken… a delicious and healthy weeknight meal that's ready in 30 minutes. Less time in the kitchen and more time with those you love - watching Poldark!!!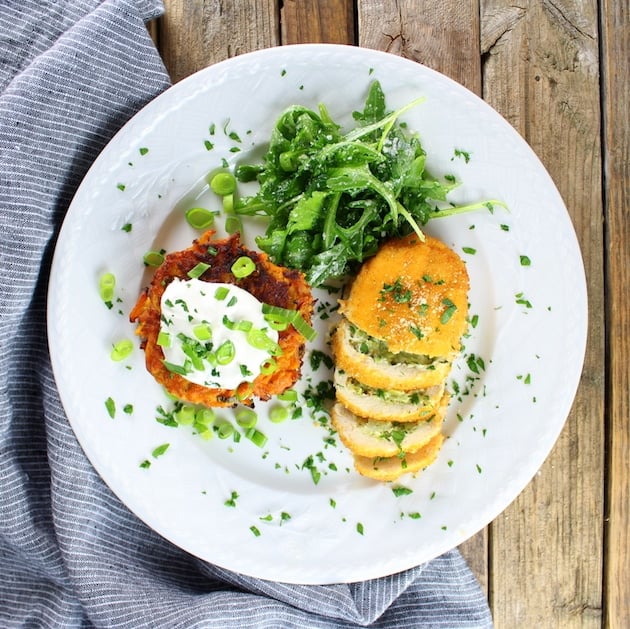 Check out this Product Locator to see which grocers near you carry Barber Foods.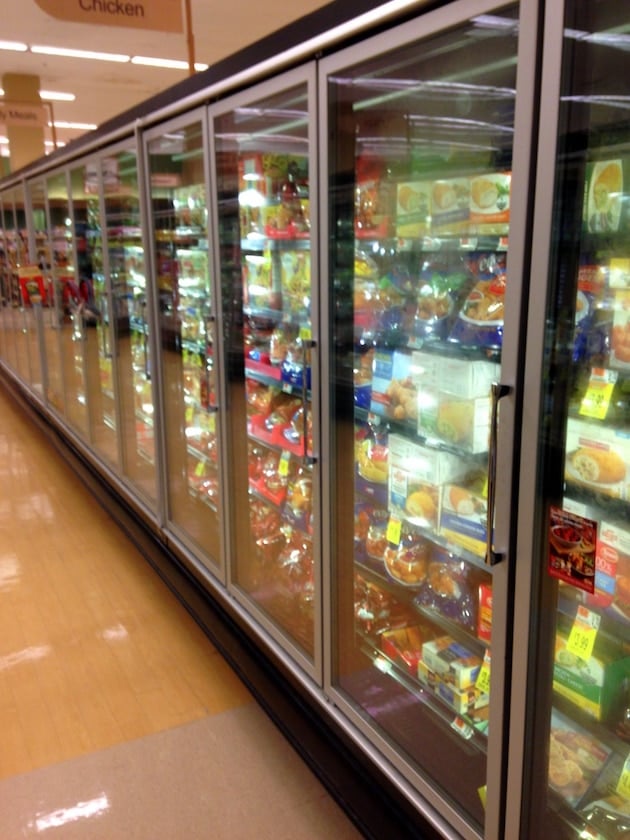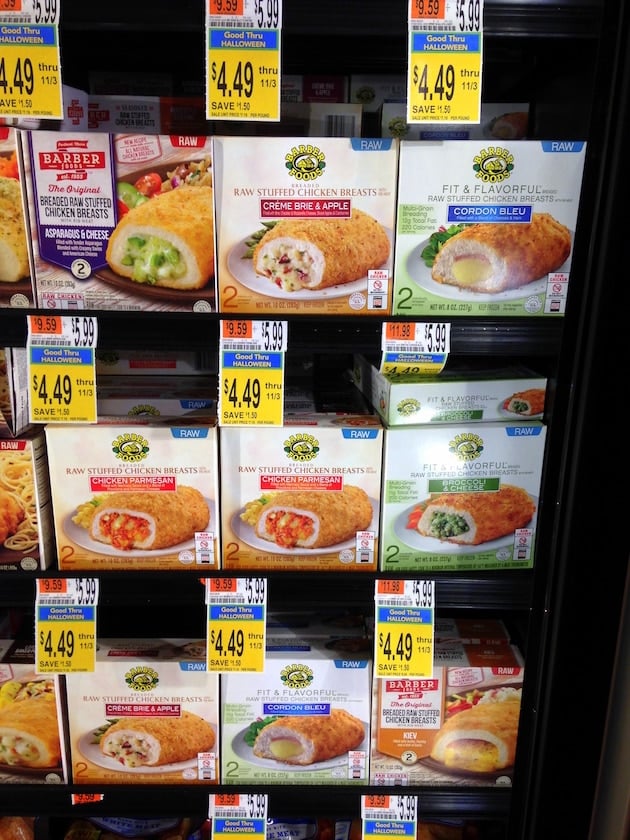 I would love to connect with you! Leave a comment and follow me on Instagram, Twitter, Facebook, & Pinterest!
Yield: 8 servings
Parmesan Sweet Potato Cakes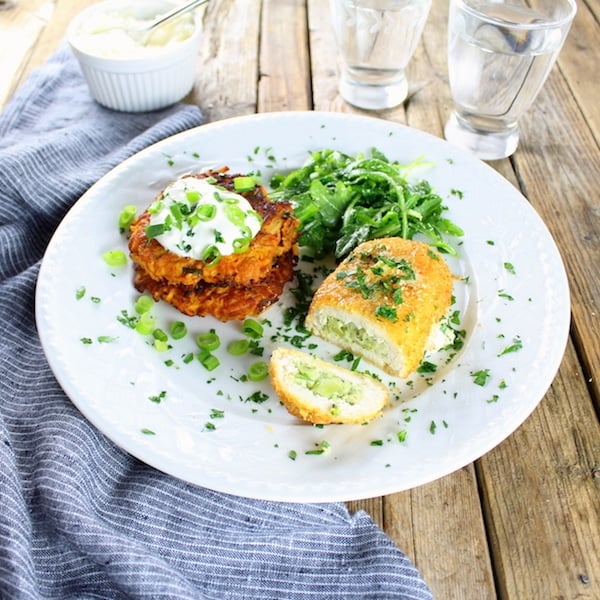 Parmesan Sweet Potato Cakes: Savory & cheesy, a bit smoky, w/a touch of sweet.
Ingredients
32 ounces shredded sweet potatoes, (2 large sweet potatoes)
3 ounces shredded onion, (1 medium onion)
4 tablespoons green onions, chopped (reserve 3 for garnish)
1 teaspoon smoked paprika
3 cloves garlic, minced
1 teaspoon salt
½ teaspoon pepper
3 eggs
⅓ cup almond meal, (or your preferred flour)
¼ cup Parmesan cheese
5-6 tablespoons Canola oil
Sour cream, for garnish
Instructions
Combine all ingredients (except canola oil, sour cream and 3 tablespoons of the green onions) thoroughly in a large mixing bowl.
Add 1-2 tablespoons canola oil to a large sauté pan and bring to medium-high heat. Using a ¼ cup measuring cup, scoop the sweet potato cake mixture into the palm of your hand and form a cake. Place it in the hot pan and continue to fill the pan with the cakes (be sure to not over-crowd the pan).
Cook for 2 to 2 ½ minutes. Check the bottom and flip them when they are golden, with some dark brown flecks throughout. Once flipped, cook for an additional 2 minutes or until the 2nd side is golden. Remove and place on a cooling rack over a cookie sheet to catch any excess oil (or place on a paper towel-lined plate).
Turn the temperature down to low while you are prepping your next batch of cakes. If needed, add another tablespoon of canola oil, and once all cakes are in the pan, return the heat to medium-high. Continue cooking each batch for 2-3 minutes per side, adding canola oil if needed, and watching closely to be sure they don't burn.
To serve, top with sour cream and garnish with the reserved chopped green onions.
Nutrition Information
Yield
8
Serving Size
1 cake
Amount Per Serving
Calories

271
Total Fat

16g
Saturated Fat

2g
Trans Fat

0g
Unsaturated Fat

13g
Cholesterol

73mg
Sodium

390mg
Carbohydrates

27g
Fiber

5g
Sugar

8g
Protein

7g
This nutrition card uses an estimate provided by an online nutrition calculator. This estimate is not a substitute for a professional nutritionist's advice!