Recently, Supper Club celebrated Friendsgiving!?? Since I'm the one with the food blog, they allowed me to host. So I was able to share a few of our traditional family Thanksgiving recipes. I didn't get too crazy with the food, but it was an adventure. Let me explain. The B man's mother and father (I affectionately call them MIL and FIL?) have this Turkey recipe that was passed down through the family to them. FIL calls it "Closed Oven Turkey."? He is precious.?

Since I've known MIL and FIL, this is how they've cooked their bird. I must admit, I've always had some reservations about the COT (Closed Oven Turkey). Here's why: The turkey is only cooked one hour in a 500 degree oven and then turned off and left to roast (with the door closed? – thus the name) for another 5-6 hours. Now you're starting to understand my reluctance – right? Also, the recipe states that this cooking method is for all turkeys ranging from 12-20 pounds. That's a bit of a range, especially since other methods expect you to calculate cook time by the pound, people! From the very first time I gobbled down the COT I was so scurred!? I hid in the bedroom closet, on the phone with my mom, whispering about this controversial cooking method. That didn't help my situation much, I was still going to have to eat the "shut the front door bird" and now my mom was wringing her hands worrying about me ending up in the ER for the night.? This story has a Hallmark ending - I promise!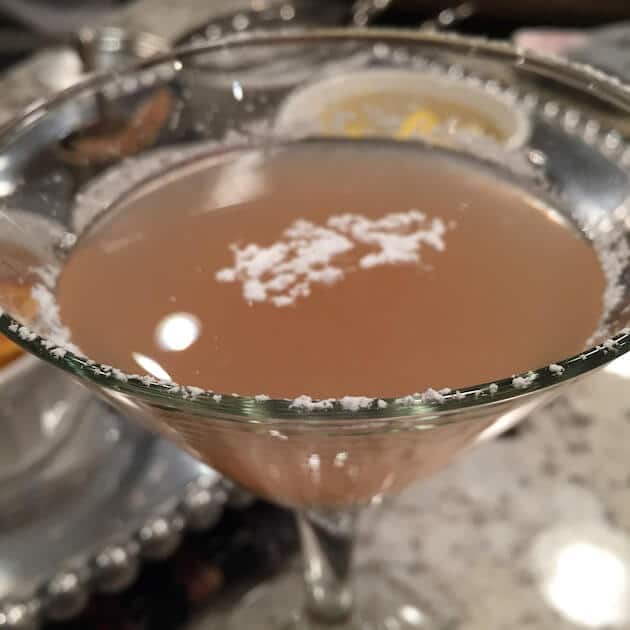 In short, I ate the bird and lived to tell about it with no incidents involving hospitals or urgent clinics.? By the way, this same scenario continues every year…we go to MIL and FIL's for Thanksgiving, they make the Closed Oven Turkey & all the while, I nervously switch back and forth between chewing off all my finger nails and breathing into paper bags in the bedroom closet? (OK, so I might be a bit overdramatic). If I'm being totally honest, and I am, I would say that within the last few years there's been no need for me to stock pile paper bags and my nails have grown out quite nicely.? In fact, I must admit, I actually enjoy the COT. And really, what's not to love? It's moist, even the breast... the skin is golden and crisp... and there's plenty of turkey juice for making heaven's elixir AKA gravy.??
You know where this is going – right? For the first time ever this year, I made a Closed Oven Turkey! Well, kind of. As I mentioned earlier, I was hosting Friendsgiving that night. All I could think about were ambulances? and my friends' children being left to fend for themselves while both their parents hailed to the porcelain throne.? You so know what's coming next. I caved! I cooked the 14-pound bird for 70 minutes (not the specified 60) on 500 degrees and turned off the oven per family recipe. Then I checked the oven temperature (not opening the ever-loving door) by using the oven's external thermometer to see where we were at 1 hour and 40 minutes in… 354 degrees. Then, I quickly got out my Boo's?(Ina's) Foolproof cookbook and referred to her Accidental Turkey recipe. It calls for cooking Tom for 45 minutes at 450 degrees, then turning down the oven to 325 degrees for another hour. Immediately my blood pressure dropped and I put the paper bags away.? We weren't going to have to order pizza after all!!? Can you hear the angels in heaven singing!???? I'm not sure how much longer I let the turkey roast before checking it again (I promise – I did not open the door) but I temped it and now we were at 282 degrees. A wave of worry rolled over me like a toddler on the beach.?? I'm not proud of what I did next: with beads of sweat dripping down my brow?, I made the decision to turn the oven back on to 300 degrees and let it cook for another hour. Feeling quite confident I had done the right thing, I turned the oven off and walked away. For real this time.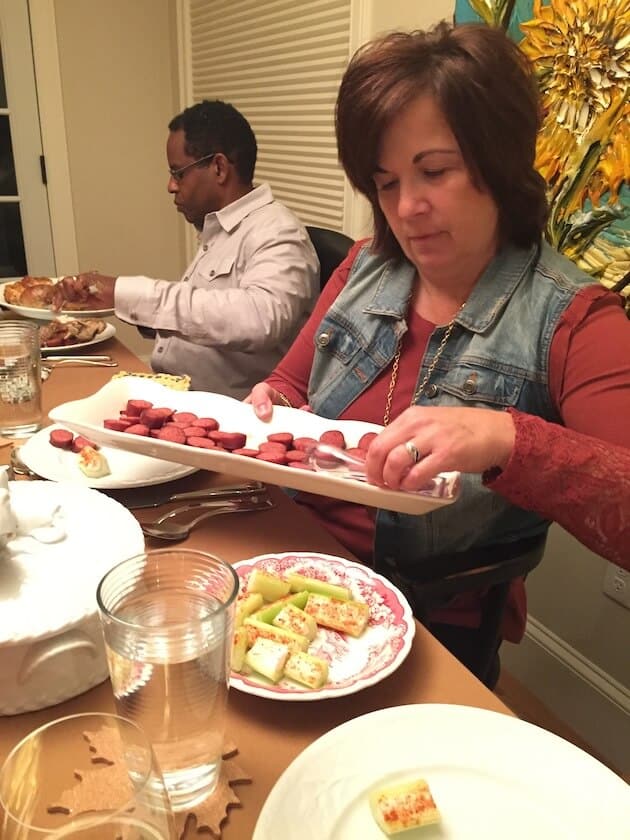 Fast forward to later that night, Supper Club had begun, friends were here, we sit down to eat, and I'm feeling peaceful knowing none of my people will need medical attention due to my under cooked turkey (loud record needle scratch). Except...it was quite the opposite…the Closed Oven Turkey breast was so dry the only way to even get it down was by drowning it in gravy (again, I may have a flair for the dramatic.) PS: The gravy was amazing and definitely a bright spot in the night.✨ (Just celebrating the wins!) My people did not complain about the bird, and in fact I don't even know if they noticed or cared. After all, we were together, talking, laughing and eating many other yummy things. Now you know why they are my people.?❤?❤
***A brief epilogue: Insistent that we redeem his family's good name, Sanderino demanded a Closed Oven Turkey re-do. Yep, a few days after Supper Club we actually cooked another bird, this time strictly following my father-in-law's recipe to a "T". We did it straight by the book, with no door-opening, and absolutely no temperature tampering. I am happy to report that the results were spectacular: we had a tender juicy turkey and no drama (aka nail biting and paper bag breathing)! Stick with the recipe below and you will be golden my friends!✨ ***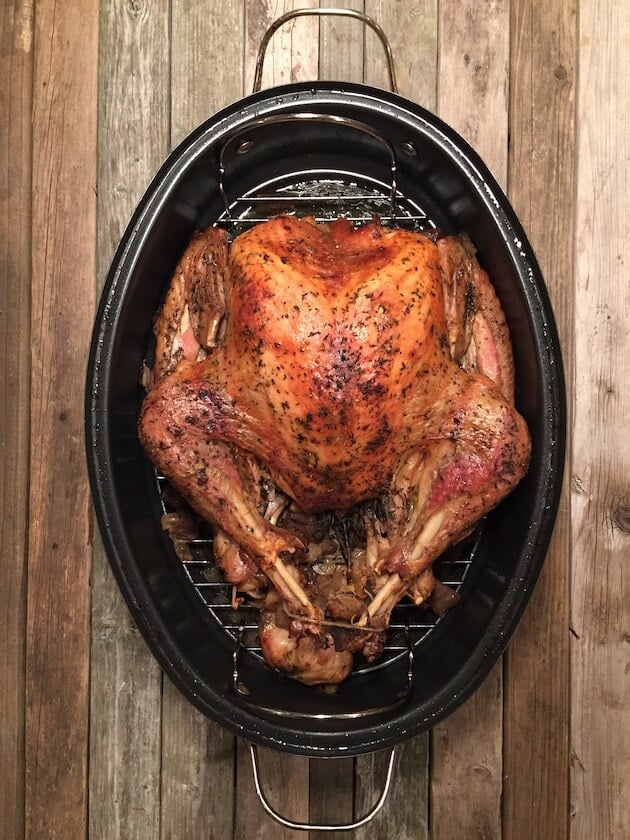 The rest of the menu definitely made up for the jerky turkey. The stuffing was delicious: homemade cornbread, Asiago focaccia bread and Artesan whole wheat bread with onions, celery, fresh sage (from the garden) and turkey drippings. (Shut down the mic and drop the front door.??)

The gravy was divine - turkey drippings and white wine with a little flour and water. I think I referred to this earlier as heaven's elixir?? Real talk.?

Then there were the veggies…this year we made Brussels Spouts… you guessed it… sautéed and finished with Asiago cheese.?

Of course there were cranberries, and well, plain and simple… they're my jam.✌ No kidding. ALERT⚠: Foolproof recipe coming your way! Dried Tart Cherries, fresh cranberries, allspice, a cinnamon stick, cranberry concentrate and you've got yourself the best cranberry recipe since the pilgrims celebrated their first successful harvest in 1621! (Thank you Tiana!?)

The evening was finished off answering thought-provoking and potentially controversial questions about our past, that each of us had written down earlier in the night. And lest we forget about dessert: we enjoyed Caramel Apple pie à la mode and Pumpkin Whoopie Pies with Cream Cheese Filling.???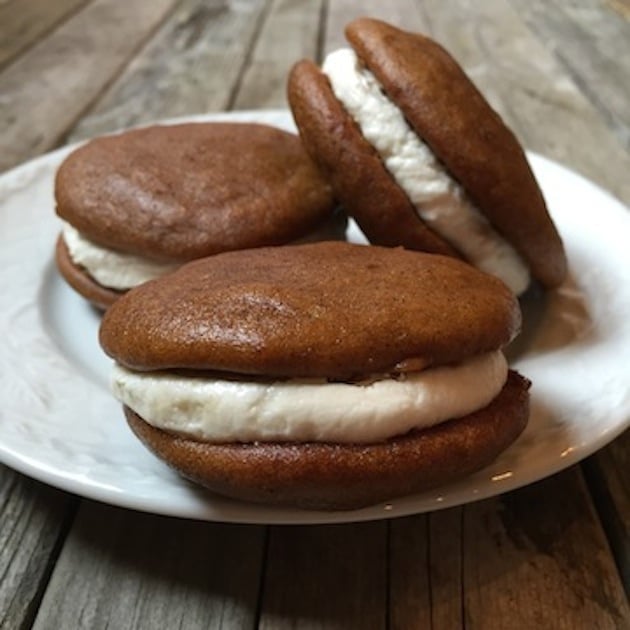 We loved Friendsgiving supper club.❤ As is the norm, the night was full of chatting, laughing and enjoying each other's company. (swoon)
What about you? Do you do supper club? I understand if you cannot speak of it since you would be violating Rule #1. If it's permissible, I would love to hear about the details. Do you have theme nights? Or maybe some ideas or suggestions for our next supper club? Post them here – I can't wait to hear all about it!?