This Sweet and Spicy Cabbage is my new favorite veggie recipe!
I developed it while I was putting together my St. Patrick's Day menu.  I wanted to serve something other than your traditional boiled cabbage – I'm not big on mushy veggies –  so I went to work.  I actually prefer my cabbage with some texture and a little crunch.  Which is exactly the way I prepared this recipe.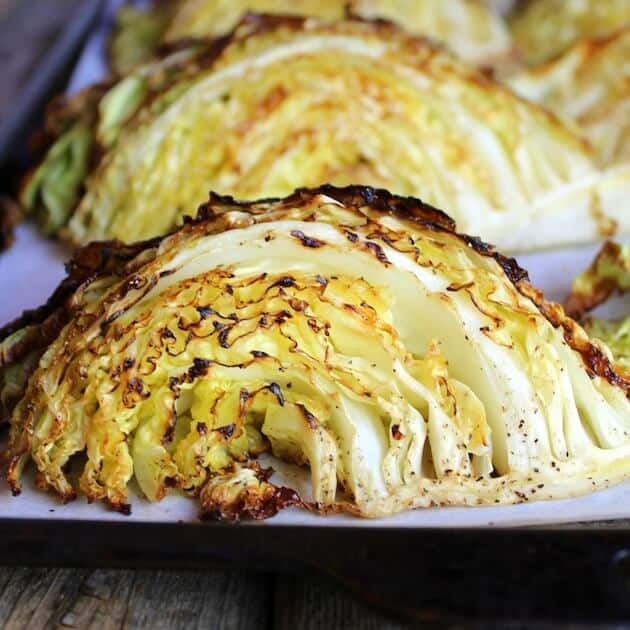 First I cut the head of cabbage into 8 wedges and seasoned them with salt and pepper… then added some olive oil to a sauté pan and cooked both sides of each wedge for 1 minute… then roasted them in the oven for 20 minutes on 350 degrees.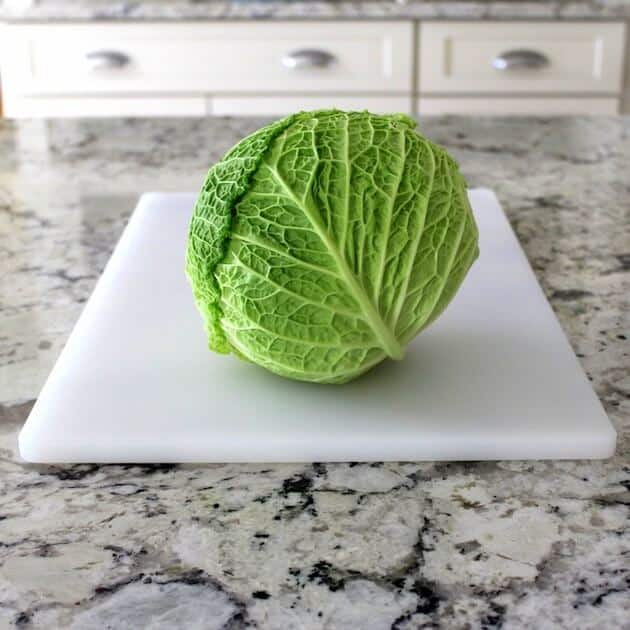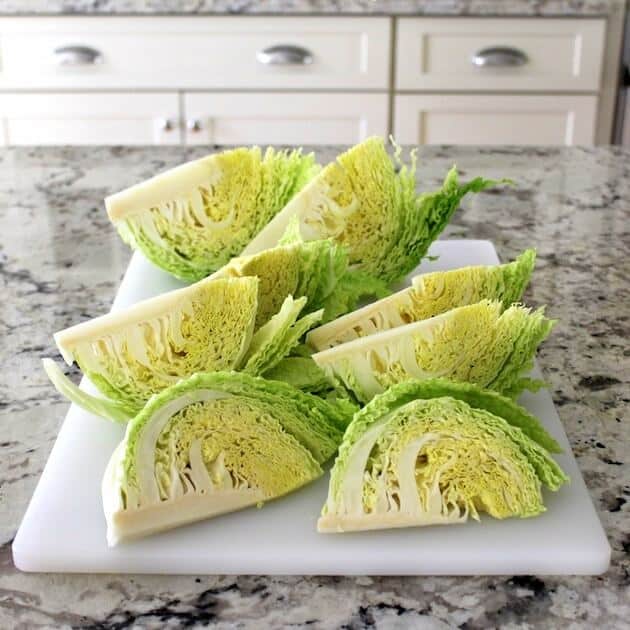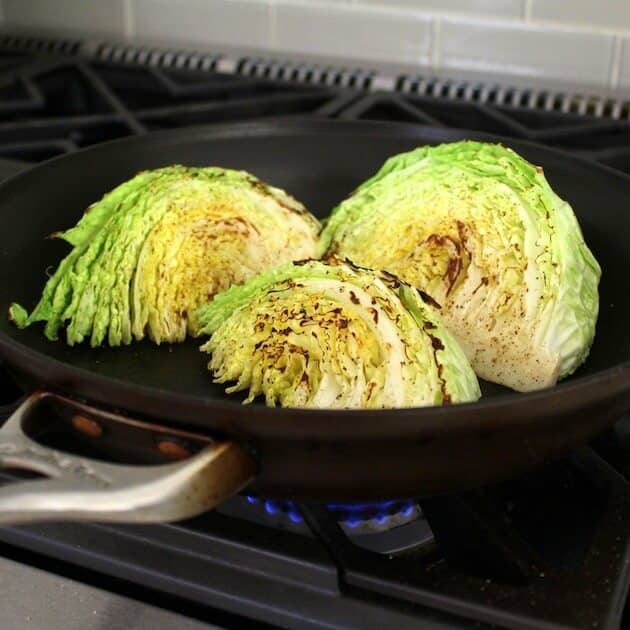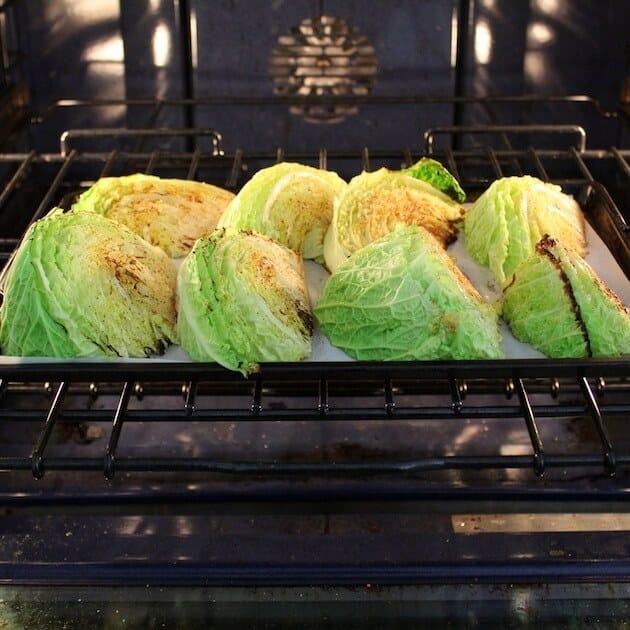 Purrrfection I tell you!  MEOOOW.?
Sweet, salty, a little crispy with a drizzle of the spicy sauce leftover from my Honey Harissa Rainbow Carrots.?  Sooo delicious – I'm not sure I'll be able to eat cabbage any other way from now on!
I would love to connect with you!  Leave a comment and follow me on Instagram, Twitter, Facebook, and Pinterest!