Have you ever tried Mac N Cheese Bites?? In a word…addictive!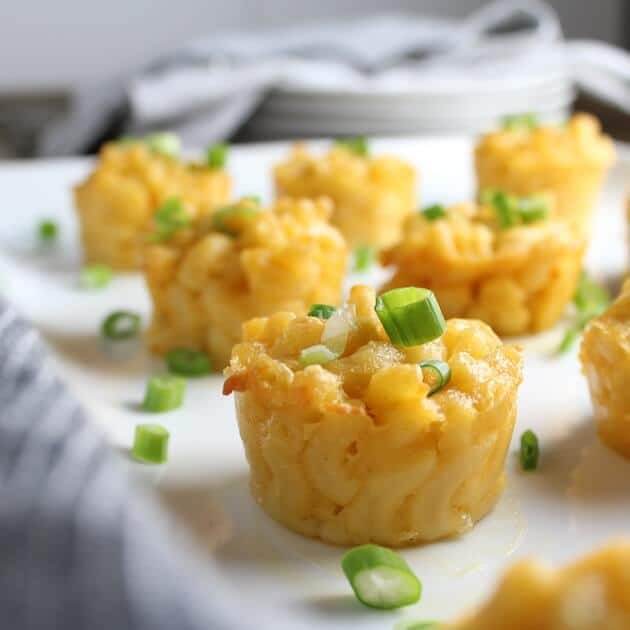 Or maybe… adorable! I love it when something tastes as good as it looks. And these little guys do not disappoint.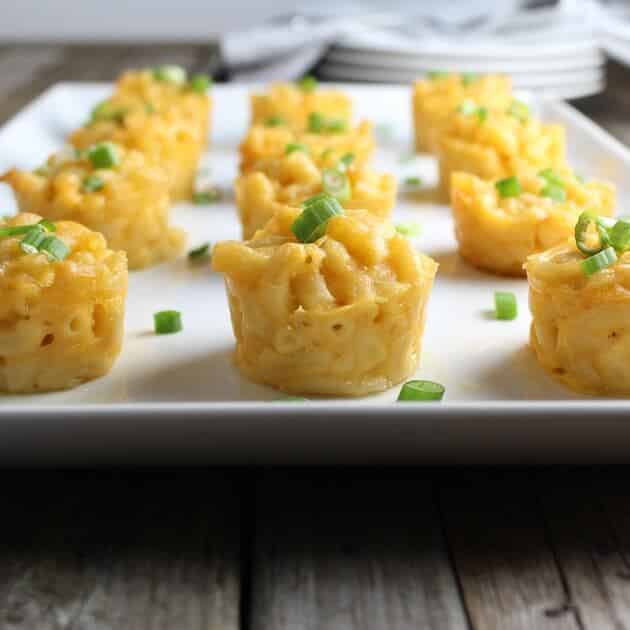 We just sent out our "New Years" card. I know it's a smidge past the New Year but hey - at least we got them sent out in 2016!✌ B was at the post office buying stamps and dropping them off when a guy said, "Are those your 2016 Christmas Cards? You're really ahead of the game. Haha." Everyone's a funny guy I tell ya. No, Mr. Funny-guy-who-had-nothing-to-do-with-sending-out-your-own-Christmas-card-because-your-wife-totally-handles-that-every-year.
These are my New Year's Cards, and who made you the holiday card police anyway?! Sorry, for the tirade…thinking happy thoughts…chipmunks and unicorns and fluffy clouds. By the way – have you seen the new unicorn and chipmunk emoji's?
I LOVE THEM!!❤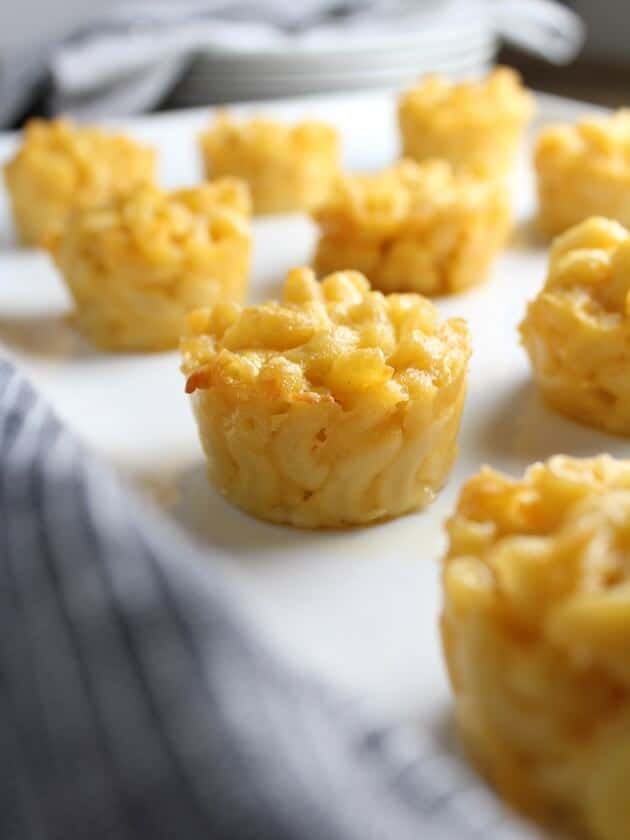 I also love Holiday Cards. I LOVE sending them and especially receiving them...Christmas cards, birthday cards, thank you cards…any card I guess. It's like a little flat gift that someone took thought and time to make and send me. Aww – thank you my friends! (I probably should be working for Hallmark).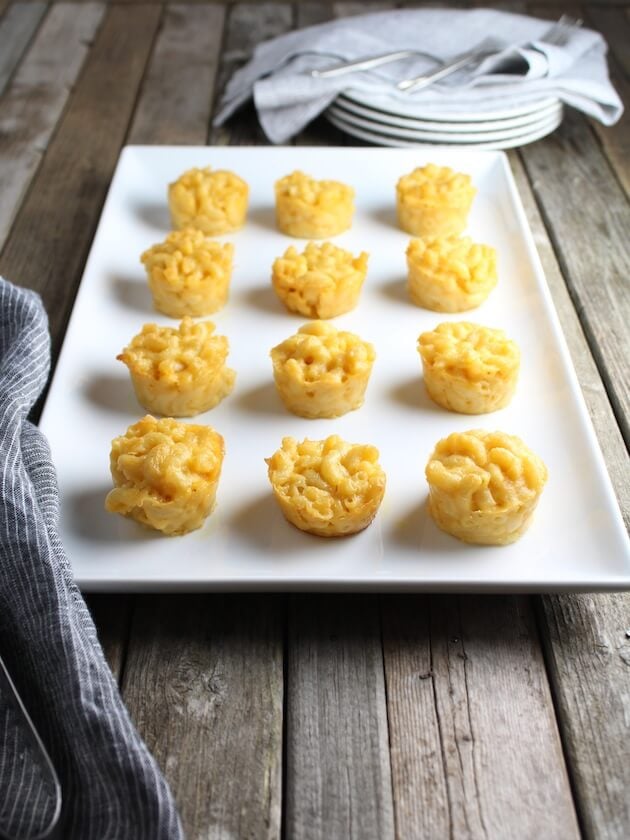 When it comes to holiday cards I like to send out a NY's card. Everyone sends Christmas cards so why not be slightly different? Plus, then I have more time to procrastinate. A friend of mine sent out Thanksgiving cards this year – brilliant! First off, the whole family looks amazing in browns and oranges so that's a bonus. Secondly, it's the first Holiday card people receive so they actually take a minute and appreciate it.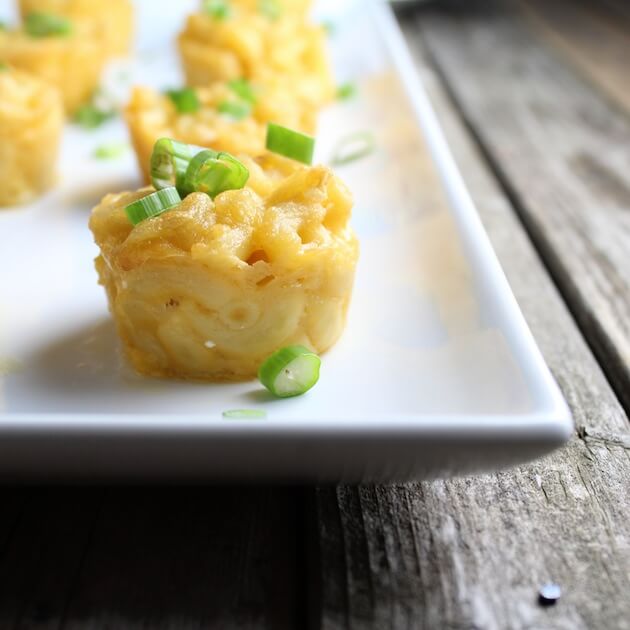 What about you, do you send out Holiday cards? How about thank you notes? Now that's a dying art that we all need to resurrect (don't get me started). Do you send holiday/thank you emails or texts? Just curious.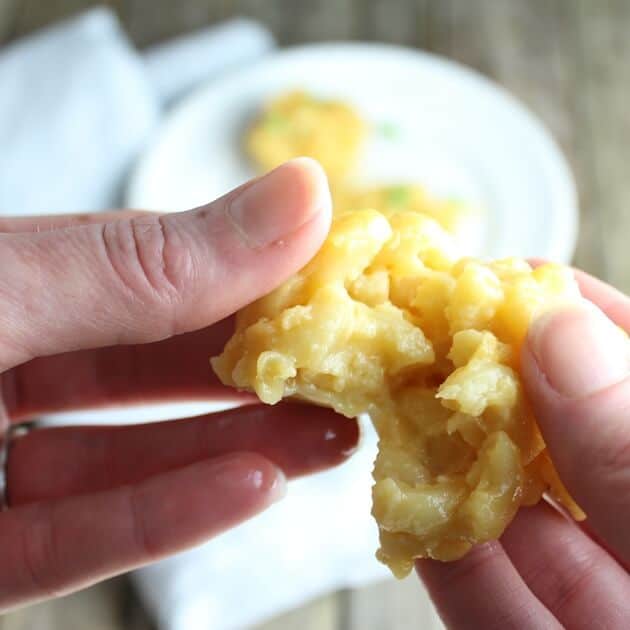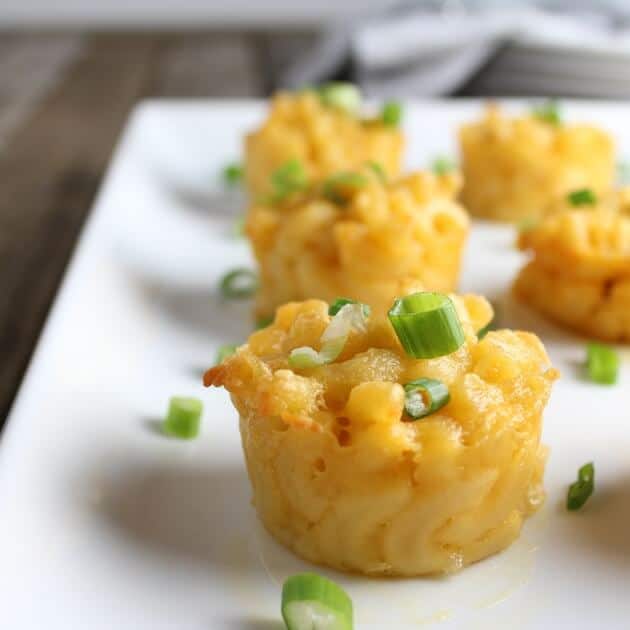 I'm also curious to know if you've tried Mac N Cheese bites before? They are ridunkculous! Cheesy and creamy and cheesy again…little gifts of goodness in every bite. It's like the ultimate comfort food has been made into little happy pills that you take when you need a pick-me-up, or a quick snack. Plus it helps with portion control…so many benefits to Mac N Cheese bites!
They pretty much solve all your problems: if you're hangry - grab a bite, if you're sad - grab a bite, if you need a reward - grab a bite, if it's Thursday or any day ending in "y"- grab a bite. See? Mac N Cheese bites = the answer to everything!?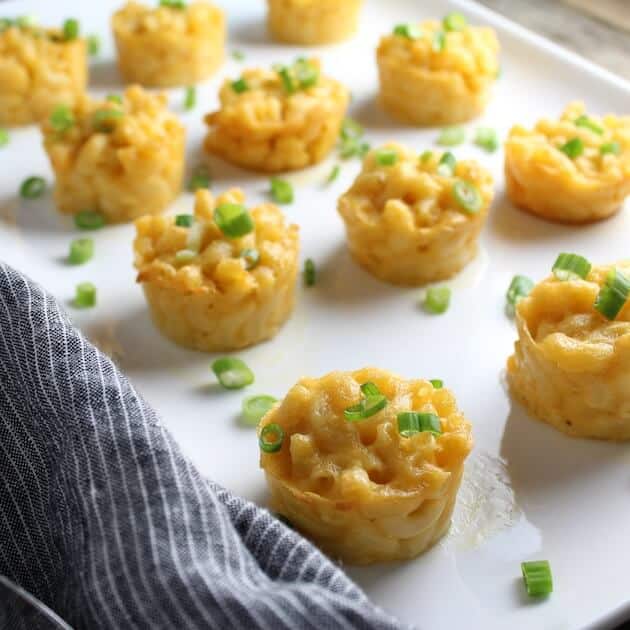 I think the thing that makes this recipe so decadent is the combination of Gruyere and Cheddar cheese. What an AMAZING combination. AND they go great with… wait for it… BBQ Pulled Pork Sliders with Tangy Warm Cabbage Slaw!✨ Or maybe these baby back ribs with BBQ sauce from the drippings! I mean BBQ and Mac N Cheese are basically married to each other. How fun would that be to serve cute BBQ sliders and yummy Mac N Cheese bites together for your Super Bowl Party!
What could possibly be better than that, except for the addition of Pesto Potato Salad... but this post has to end sometime this year and you've got Mac N Cheese Bites to make… sooo just click on the link and check the Potato Salad out when you can. Until then, enjoy these creamy cheesy happy pills!!!
Yield: 16 Servings
Mac N Cheese Bites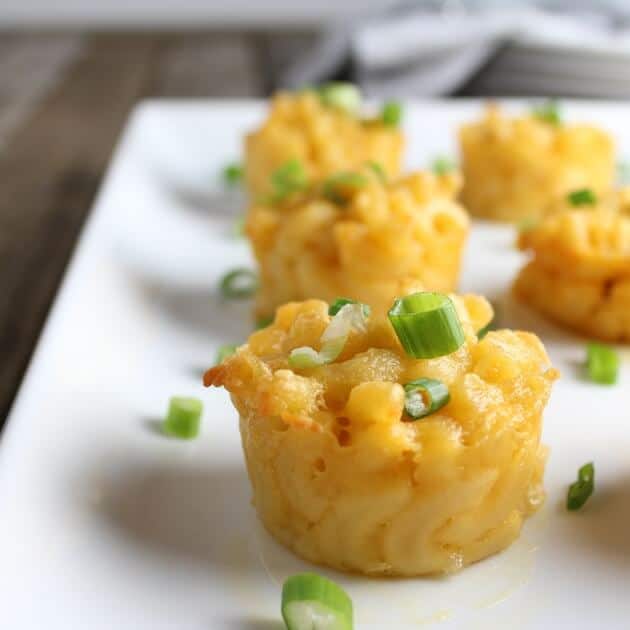 Cheesy creamy bites of comfort!!
Ingredients
1 pound small elbow macaroni cooked al dente
½ cup unsalted butter, (1 stick)
½ cup all-purpose flour
2 ¼ cups milk
1 teaspoon salt
2 cups packed shredded Gruyere cheese, (8 ounces)
2 cups shredded Cheddar, (8 ounces)
Nonstick cooking spray
Instructions
Special equipment: two 24-cup mini-muffin pans
Preheat the oven to 400 degrees F.
Cook the macaroni al dente according to the package directions. Drain and set aside.
In the meantime, melt the butter in a heavy-bottomed medium saucepan over medium heat. Whisk in the flour and cook for 1-2 minutes. Add the milk slowly and whisk constantly until the mixture thickens. Reduce the heat to low and add the salt. Slowly fold in the Gruyere and Cheddar, then heat through until all the cheese is melted, about 10 minutes.
Fold the cooked macaroni into the cheese mixture.
Spray mini-muffin pans with nonstick cooking spray. Carefully fill the cups with the mac and cheese just to the top of the cups, packing them tightly. Be sure to not over fill the cups this could cause the butter to ooze out, burning and smoking on the bottom of your oven.
Bake the bites until they're golden brown, about 12-15 minutes.
Let the bites cool almost completely before removing gently from the pan. This will help them keep there shape.
Repeat with the remaining macaroni and cheese mixture.
These are great when made a day a head. Just store them in the fridge in a parchment lined tupperware container. Then reheat them on a baking sheet lined with parchment paper at 350 degrees for 5 minutes and serve.
Notes
Garnish with bacon bits, chives, green onions, or flat-leaf parsley.
Nutrition Information
Yield
16
Serving Size
1 mac n cheese bite
Amount Per Serving
Calories

298
Total Fat

17g
Saturated Fat

10g
Unsaturated Fat

0g
Cholesterol

51mg
Sodium

305mg
Carbohydrates

26g
Fiber

1g
Sugar

2g
Protein

13g