This Turkey Meatloaves with Ranch Potatoes and Broccoli Recipe is the perfect homemade meal when you're craving something comforting and delicious.  Healthy and well-balanced with lean protein, tons of veggies and loads of yummy flavor!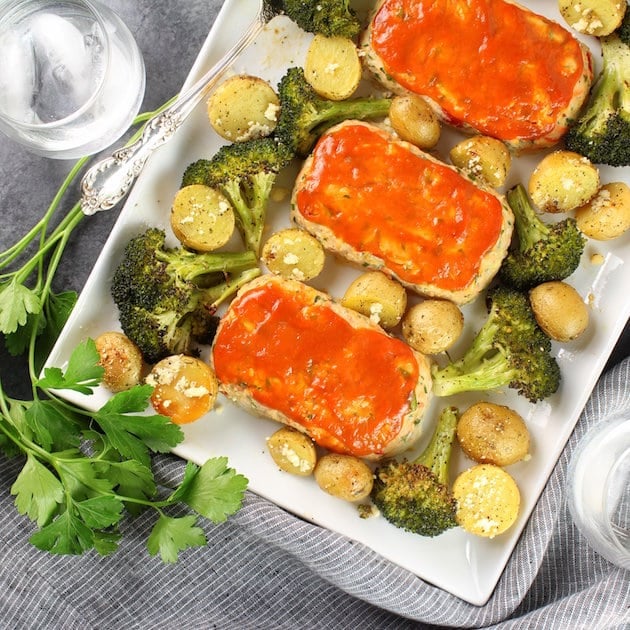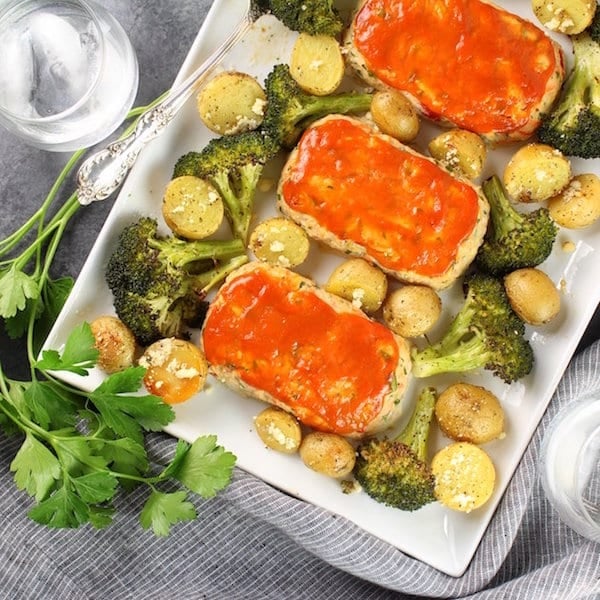 Turkey Meatloaves with Ranch Potatoes And Broccoli
The perfect easy healthy comfort meal!
Ingredients
For The Ranch Potatoes and Broccoli:
1

pound

of Baby Dutch Yellow Potatoes, rinsed and cut in half

1

large head of broccoli, rinsed and cut into 1½ inch florets

3

tablespoons

ranch seasoning from Hidden Valley Ranch Dip Packet

2

tablespoons

olive oil

1

tablespoon

fresh lemon juice (½ lemon, juiced)

1

tablespoon

grated Parmesan cheese
For The Turkey Meatloaf:
1

carrot shredded

1

small zucchini, shredded

1

medium onion, shredded

1

jarred roasted red pepper, chopped

4

garlic cloves, minced

½

cup

parsley leaves, chopped

1

lb

ground turkey, 99% lean

1

egg

1/3

cup

almond meal, or substitute bread crumbs

½

teaspoon

salt

½

teaspoon

black pepper

¼

teaspoon

cayenne
For The "Quick BBQ Sauce:"
¼

cup

Simply Heinz Ketchup (contains no partially hydrogenated oil or high fructose corn syrup)

2

teaspoons

yellow mustard

1

teaspoon

pure maple syrup (or substitute honey)
Instructions
Preheat oven to 425 degrees.

Toss broccoli florets and halved potatoes in the ranch dip mix, olive oil and lemon juice. Spread evenly on a parchment-lined baking sheet and bake at 425 for 20 minutes. Remove and sprinkle with Parmesan cheese.

Meanwhile, mix together all Turkey Meatloaf ingredients and form 6 small loaves – about 4 x 2½ inches. Place on a parchment-lined baking sheet, spaced evenly.

In a small mixing bowl stir together "Quick BBQ Sauce" ingredients. Add one spoonful on top of each loaf, and spread evenly across the top.

Bake the turkey meatloaves for 15-20 minutes, or until a meat thermometer reads 165 degrees.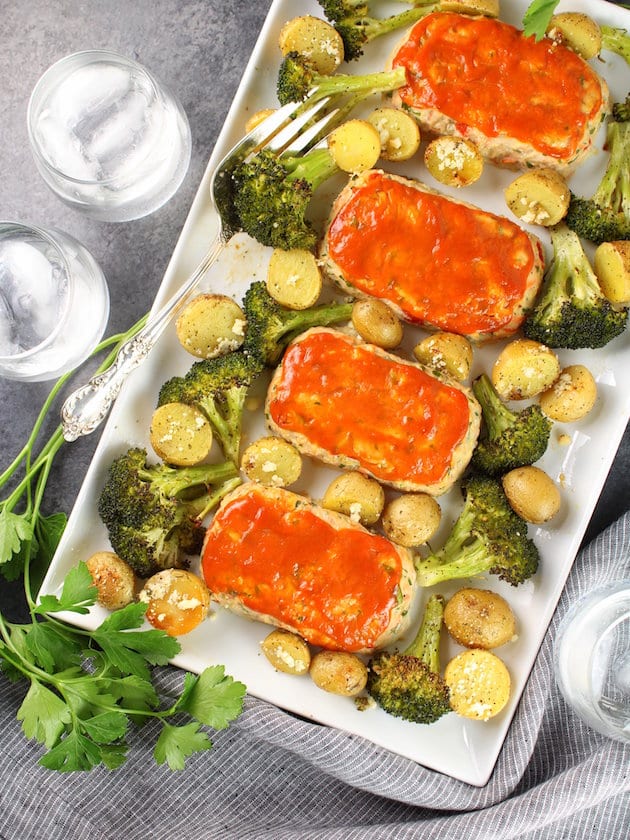 I would love to connect with you!  Leave a comment and follow me on Instagram, Twitter, Facebook, & Pinterest!
Looking For More Easy Weeknight Dinners?
Maple Sriracha Bone-In Grilled Pork Chops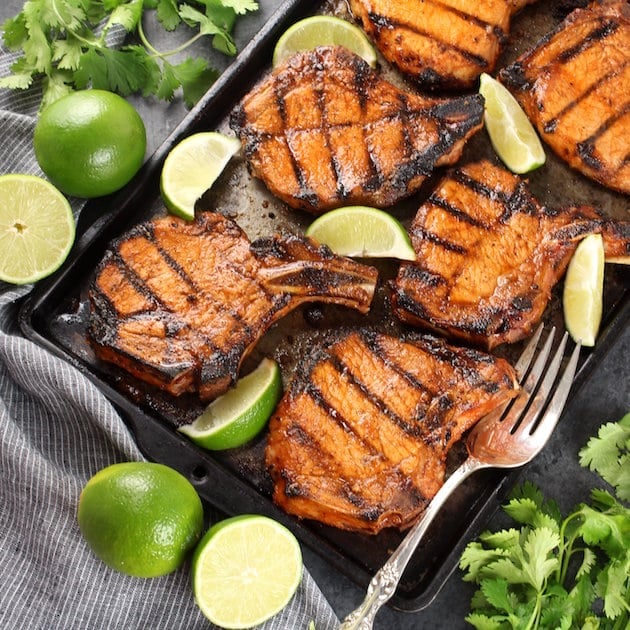 Grilled Chicken Caprese With Balsamic Sauce