Summer, fall, winter, or spring, these healthy Fish Tacos with Mango Guacamole are a well-rounded meal the entire family will love.?  Full of so many delicious ingredients: corn tortillas, tangy cabbage, sweet corn, creamy chipotle sauce, and mango guacamole!??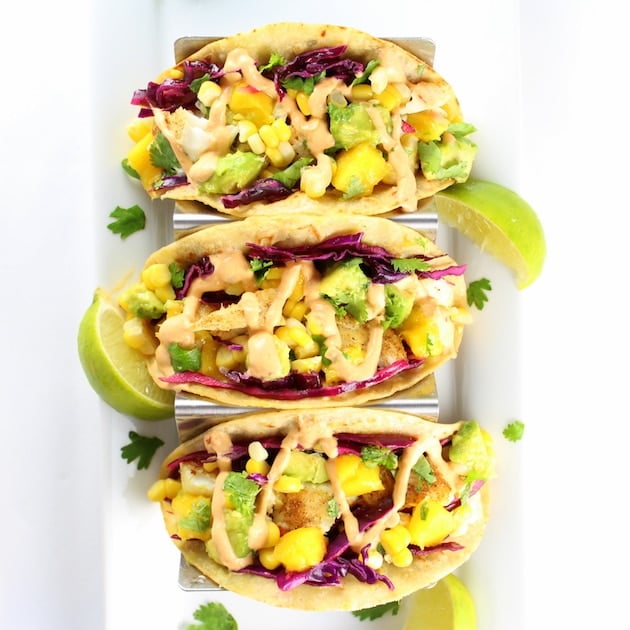 I know everyone is in back-to-school mode. In our area, school starts this week. Parents are taking kids school shopping, buying number 2 pencils and three ring binders.?✏️  Football practice has already started and before you know it we'll be sitting on cold bleachers, wrapped in warm blankets, sipping some hot chocolate.?☕️
Less about tomorrow, more about today.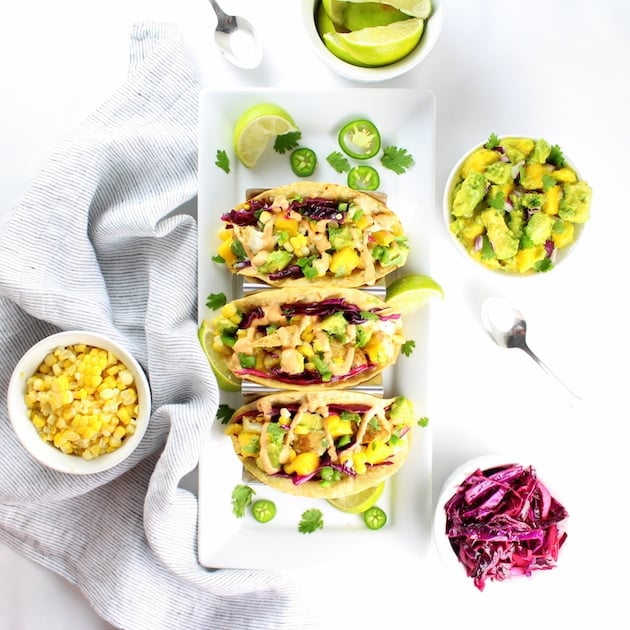 The sun is shiny bright, it's 84 degrees, and we've still got a couple more weeks to savor this beautiful weather.☀️  I just can't think about eating chicken chili and pumpkin bread quite yet.  I'm still barbecuing ribs and making chocolate chip zucchini bread!  Well, I should say the B man is barbecuing the ribs, after all he is the rib sensei.✨
Which reminds me, I published a post a few weeks ago about Balsamic Baby Back Ribs.  The recipe is mouth-wateringly delicious and you should definitely make them tomorrow, but I have to tell you about B's new fame and notoriety in our town because of this post.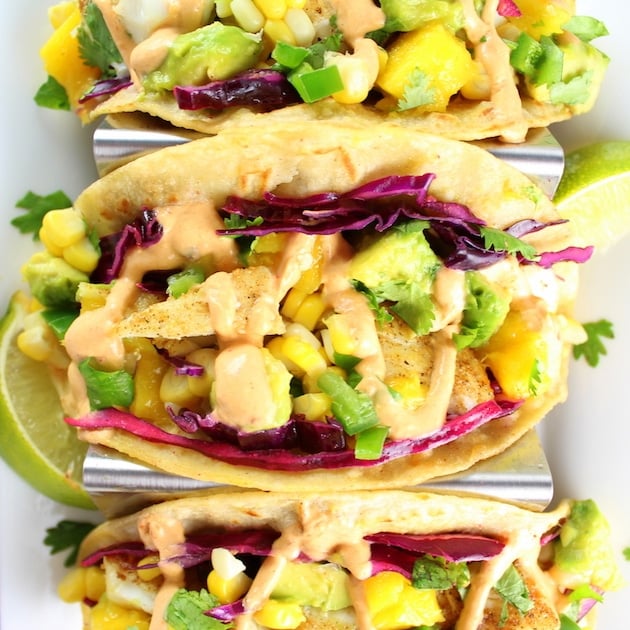 I don't think I've mentioned this before but my posts are published in my town's weekly newspaper.  It's all very cool, I am so honored by the opportunity and MOSTLY love being in print.  Let me explain…
Two weeks ago I talked about how B doesn't really like to cook or even grill for that matter, but he has many other wonderful skills like being a power point wizard, and a spreadsheet boss.?  This led me to share one of his nicknames that our beloved nephew gave to him which is simply, "Business."  I also happened to mention that the B man has upgraded this slightly and really prefers the name ?Lord Business ? (big thanks to The Lego Movie for putting these ideas in his head).✌️
This was all published in our town paper.  Many friends and acquaintances read this and apparently the new nickname has taken off.?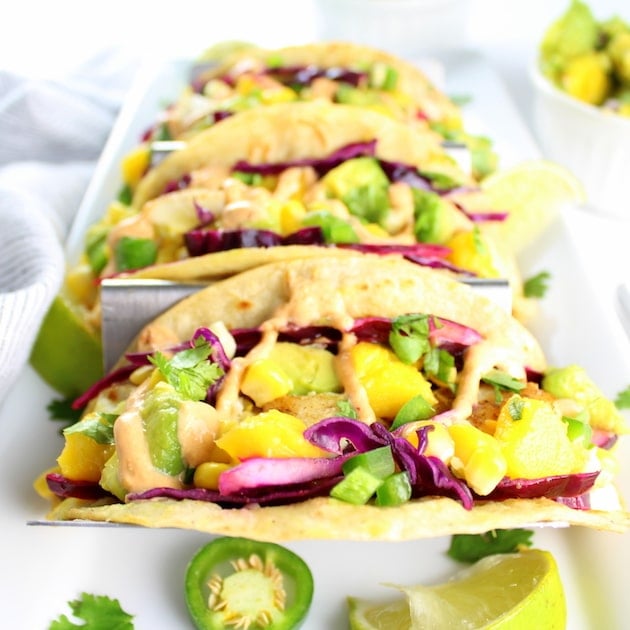 Earlier this week B went in to get his (perfect, never a cavity in his head) teeth cleaned.  He's in the chair getting those pearly whites polished and from a distance he hears, "Lord Business!"  Not even kidding.  Apparently our dentist had read the article and was now adhering to the B man's self-appointed nickname.  Whaaa???  We shouldn't be encouraging this behavior!!  OMG, it made his week and probably his year.?  For reals.  Thanks Dr. V!
And now I'm here talking about it again!  Basically ensuring that everyone we know will see this and make Lord Business renowned throughout the land.  Oh well, this is the plight I've chosen… sharing recipes and making "Lord Business" famous.✌️
Speaking of fame, I've got an amazingly popular recipe to share with you today. Fish Tacos with Mango Guacamole!!?  They're everything… healthy and decadent, savory and sweet, and creamy and crunchy.  And similar to Lord Business, I know they will become well-known and loved throughout your land!?  No joke my friends, they are just that good.?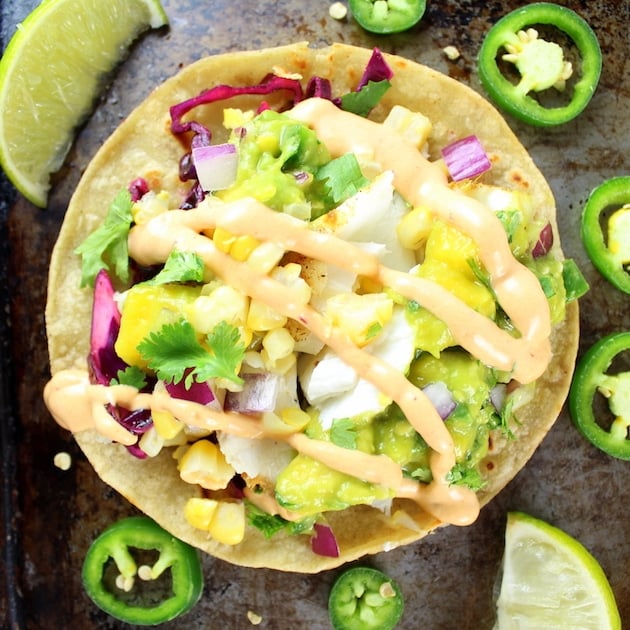 These tacos have got a lot of deliciousness going on… fresh corn cut off the cob, shredded cabbage, mango guacamole, creamy chipotle sauce, and the star of this show – Halibut!?
If you're wondering "which fish is best for tacos"?  Hands down, Halibut is my preferred fish for these tacos and pretty much any and every fish recipe.  It has this flaky yet meaty texture, the most gorgeous snowy white color, and the taste is out of this world.  And since it's so wonderful, I only add a bit of seasoning because I want it to shine like the star it is.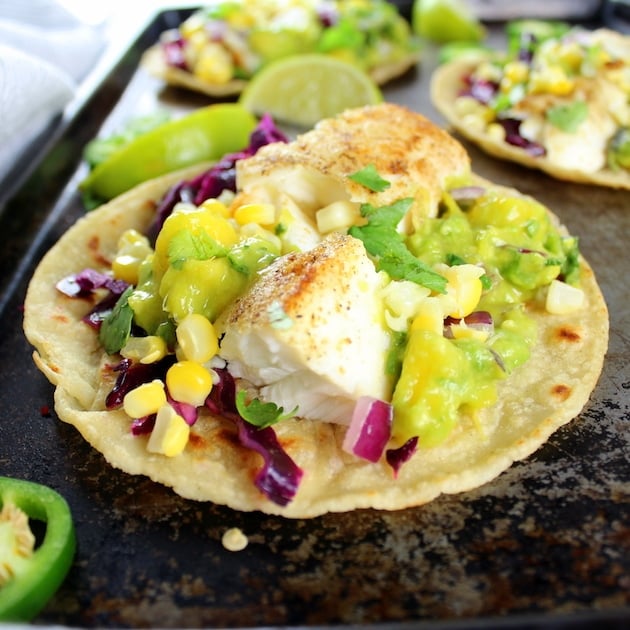 So salt, pepper, a little bit of cumin, and into the sauté pan it goes.  The filet I was cooking was really thick so I cooked it for 3-4 minutes a side in just a tad of olive oil.  Then broke it into pieces and it was taco-ready.?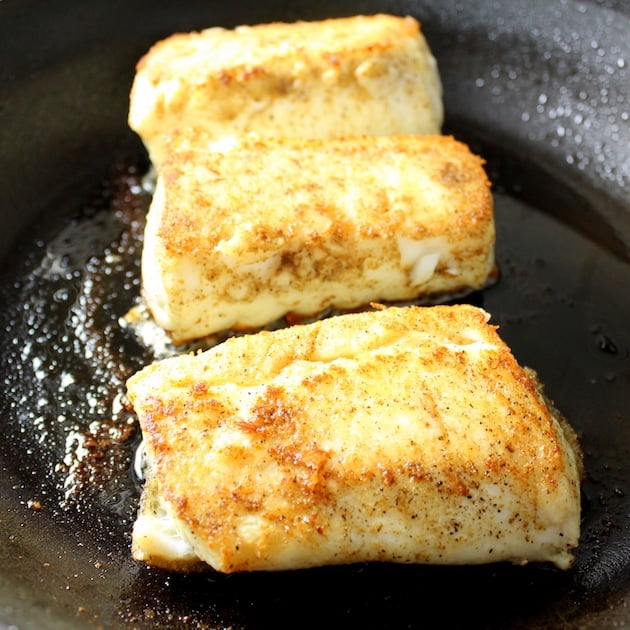 Another stellar component to these tacos is the mango guacamole.?  It's off the chart tasty.?
I cut a mango and two avocados into half-inch squares… Added some finely chopped red onions and 2 minced garlic cloves…  A few tablespoons of fresh lime juice, a pinch of salt and pepper, and a teaspoon of honey.  I gave it some gentle folds and then it was taco time! (This is like Hammer-time, with the addition of stuffing lots of fish tacos in your face.)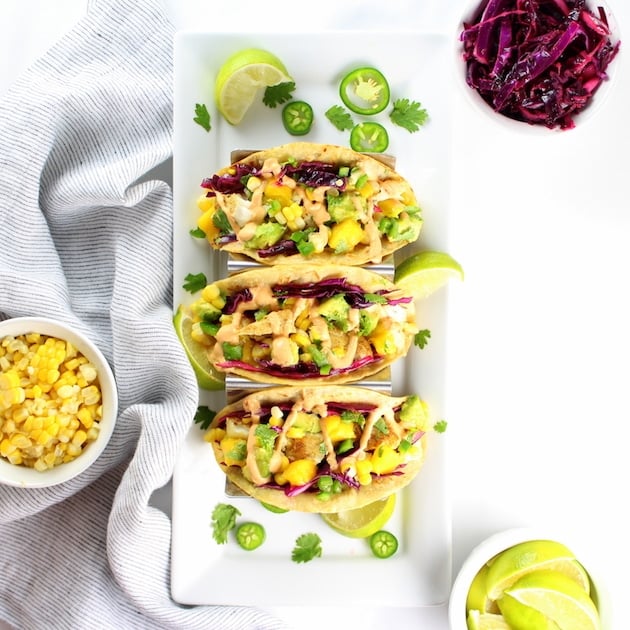 All this creamy sweet goodness is perfectly balanced with shredded red cabbage, tossed with lime-juice, olive oil, cayenne, cumin salt and pepper.  When I was creating this recipe I was deliberating on what cabbage would be best for fish tacos?  There are so many to choose from but ultimately purple cabbage won out.?  After all it's just too pretty to not use, and we eat with your eyes first.?  So that's that.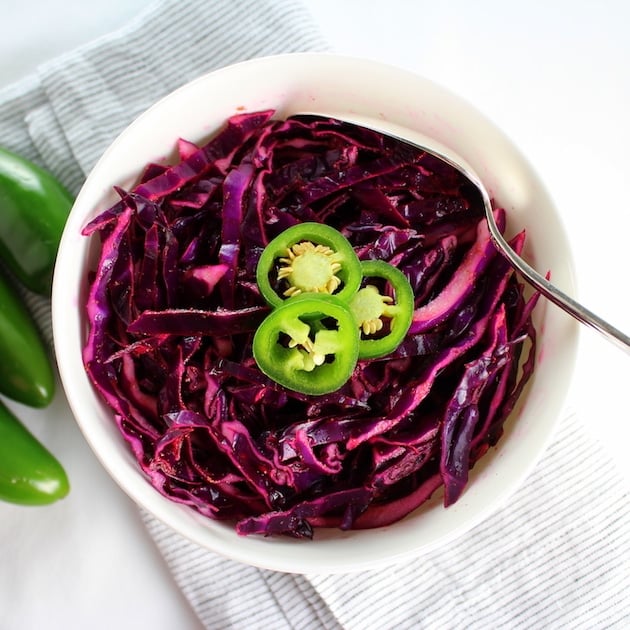 And just when you thought it couldn't get any better, well, it does.  The cherry on top of this masterpiece comes in the form of creamy chipotle sauce.?  With chipotle peppers in adobo sauce, minced garlic, Greek yogurt and just a tad of mayo.  Mmm mmm good!?
These Fish Tacos with Mango Guacamole are loaded with all kinds of amazingness. They're really healthy and serve as a delicious and well-rounded meal.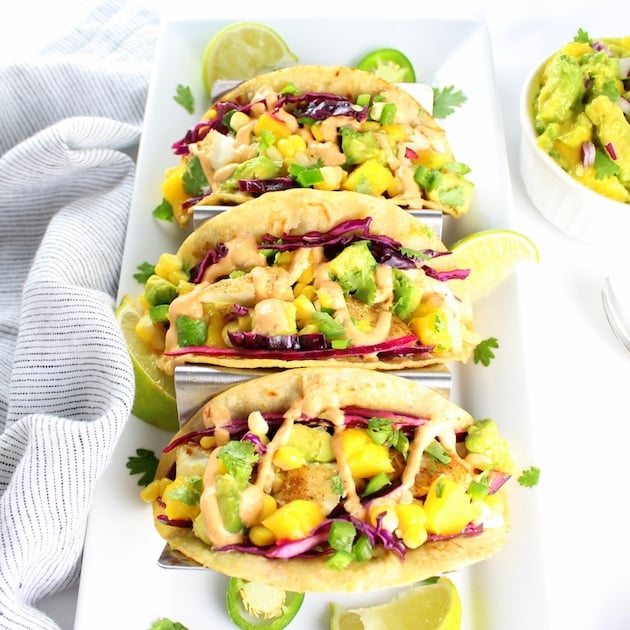 Whether it's Taco Tuesday or Fish Friday… spring, summer, or fall… these Fish Tacos with Mango Guacamole will be the most famous meal on your weekly menu line-up!?
I would love to connect with you!  Leave a comment and follow me on Instagram, Twitter, Facebook, & Pinterest!
Looking for more Mexican yumminess? Here you go!