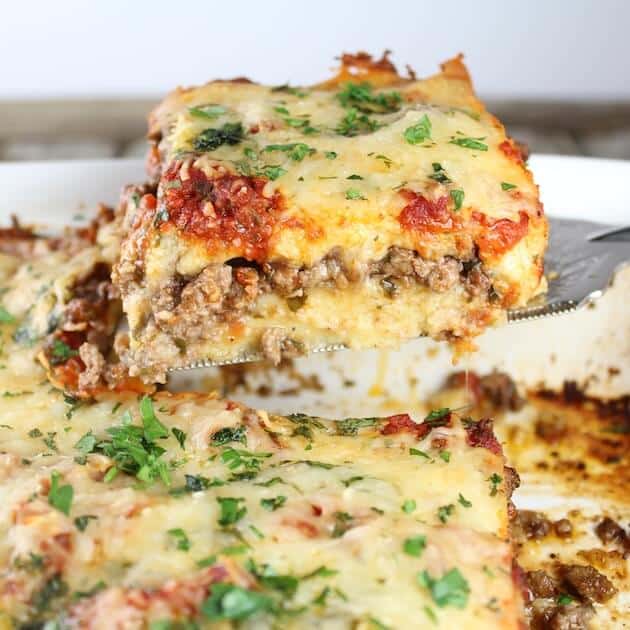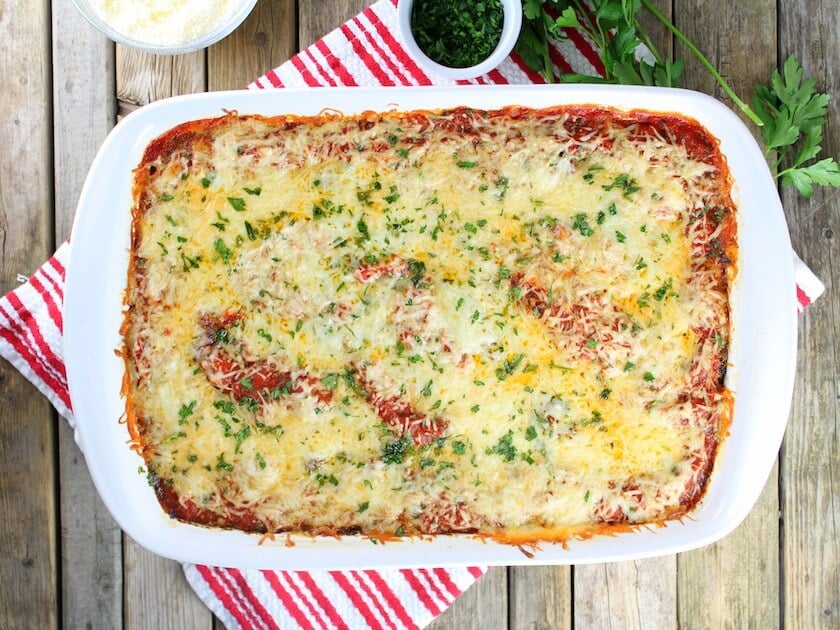 Have you heard of Lamb Jam? Me neither until about a month ago. The B man saw some advertisement online and immediately signed us up. I've already shared his intense bordering on extreme love of lamb. If you need a refresher you can check it out in the Lamb Meatball post. Anyway, back to Lamb Jam. It's basically a bunch of chefs within a given city or area, with their best dishes, having a lamb-off. It moves around to many cities in the US and a winner from each city is chosen. Then they go on to the finals and compete in NYC for the title of "Lamb Jam Master."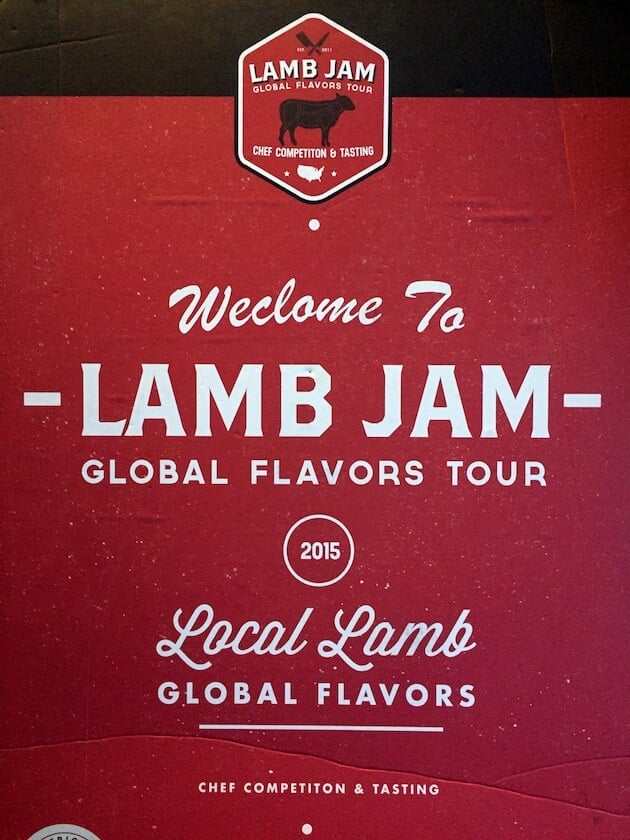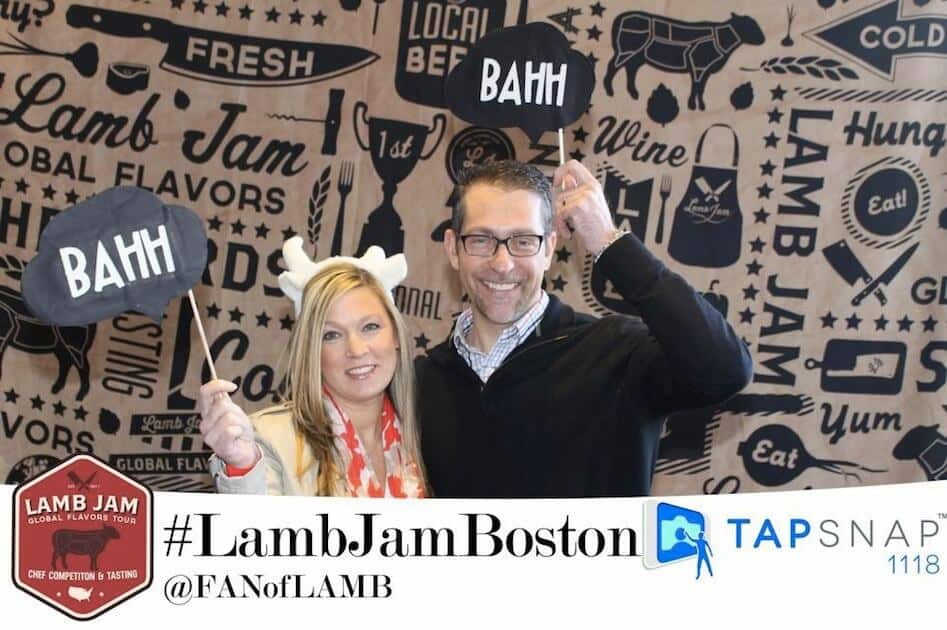 Sunday at the Boston Lamb Jam, a bunch of well-known chefs from restaurants in the New England area showed up with their best lamb dish. We're talking anything from Asian Spicy Lamb Siopao, to Mexican Lamb tacos, to Mediterranean Lamb burgers.? They all had stations around the perimeter of the room and you walk around sampling all the goods. Each person is given a ballet form and at the end of all your grazing, you mark your favorite chef's creation and stuff it in a very official locked ballet box.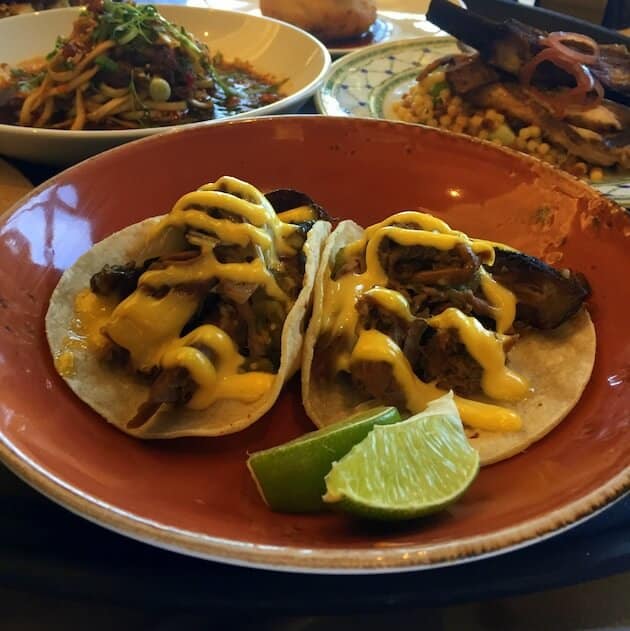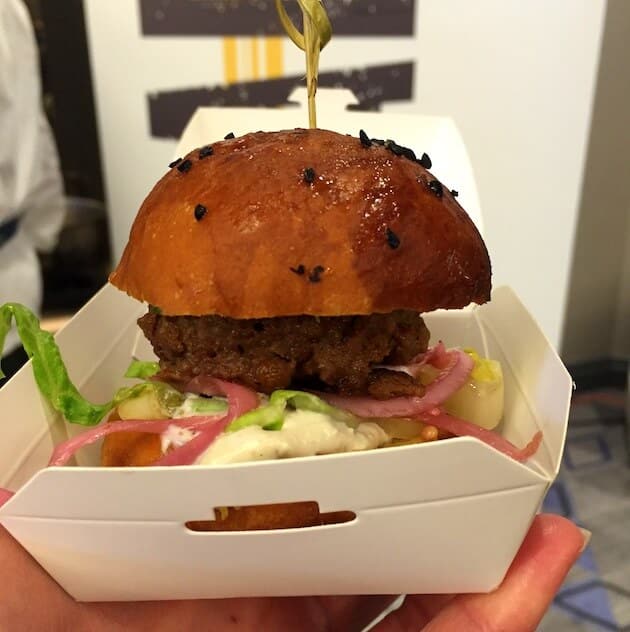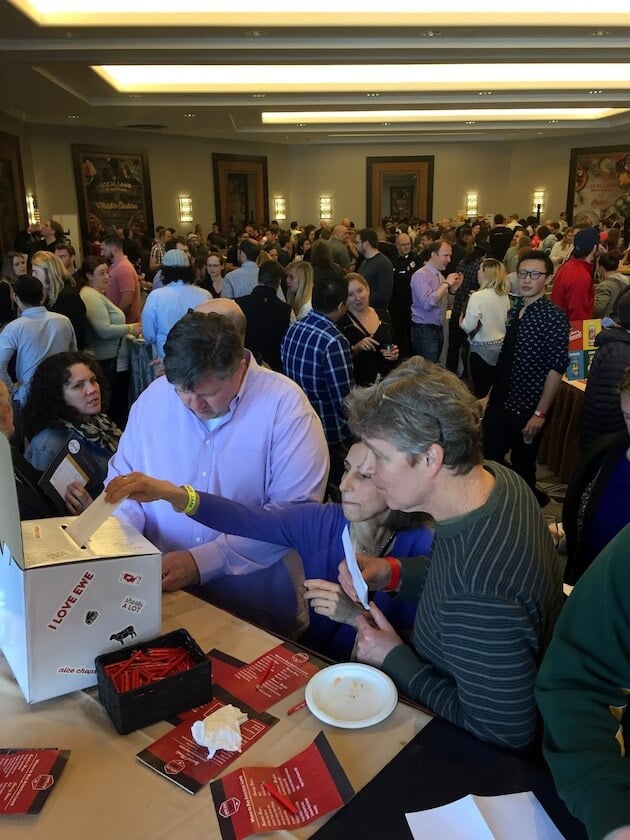 Let me tell you it was a lamb lover's dream! And a beer lover's dream as well…I failed to mention the very large beer & cider station set up in the center of the room. Beer brewers from all over the New England area showed up and were pouring their best ales.? Beer and lamb – what more could a girl ask for?? Well, maybe a nice cabernet or a Lemon Drop martini... but beer has its place and apparently it's at Lamb Jam.✌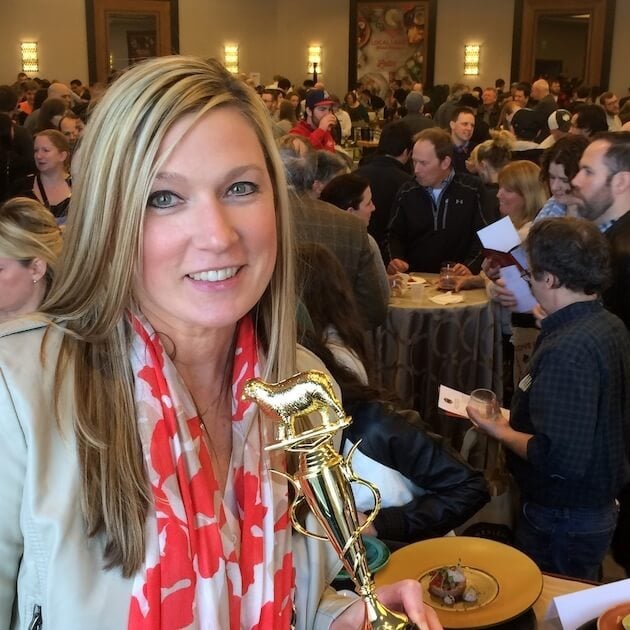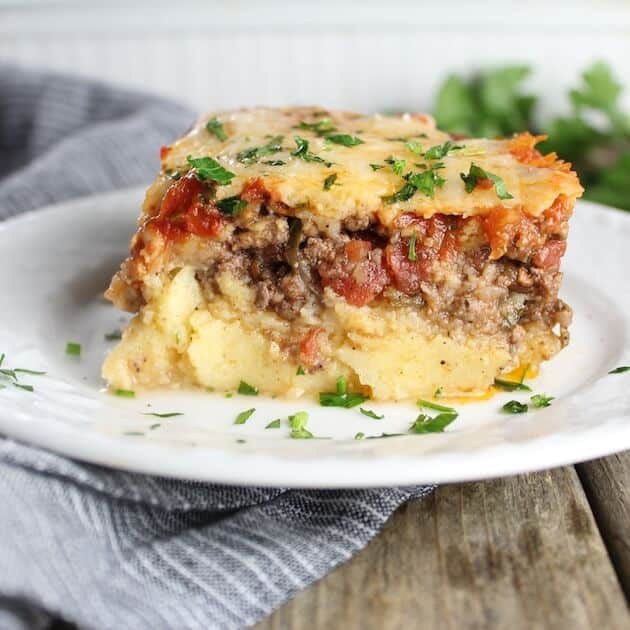 As you can imagine it was a packed room for sure, but we prevailed and sampled some of the tastiest lamb dishes I've had – other than my own that is.? I understand some people don't care for its flavor, or the fact that this fluffy animal lost its life to sustain others but to that I say, "comme ci comme ça," "to each their own," and "que sera, sera." Not really, I usually just say – "you do you."
And that's what I said to the 30 protestors standing outside the hotel with signs saying "meat is murder." Again I jest, I didn't speak to them, but I wanted to. And I would have said "you do you" if given the chance.
I would have also said that if "meat is murder" (message on their signs) than so is ripping that head of lettuce out of the ground and snagging that tomato off the vine but we still do it. I know, it's different, but let's all just focus more on ourselves and less on each other. #peaceloveandlambgrease.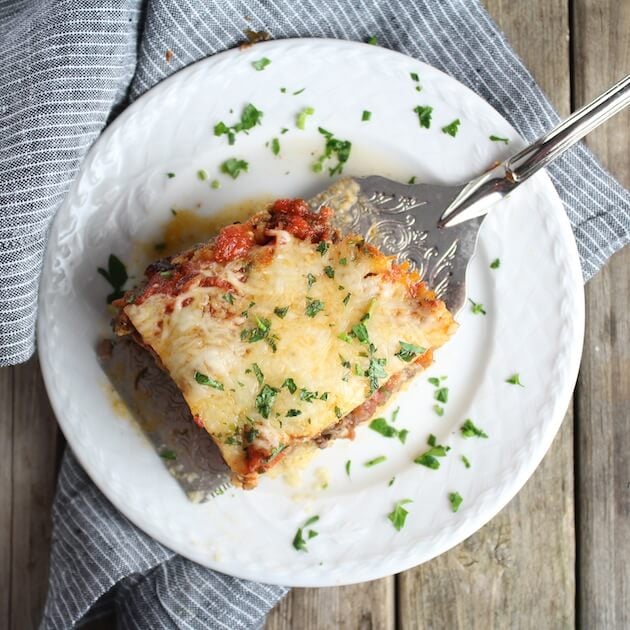 Speaking of focus – let's take a minute and focus on today's amazingly delicious – you guessed it - LAMB recipe. It's hearty, cheesy, super tasty, quick to make and it's called Lamb Lasagna With Parmesan Polenta!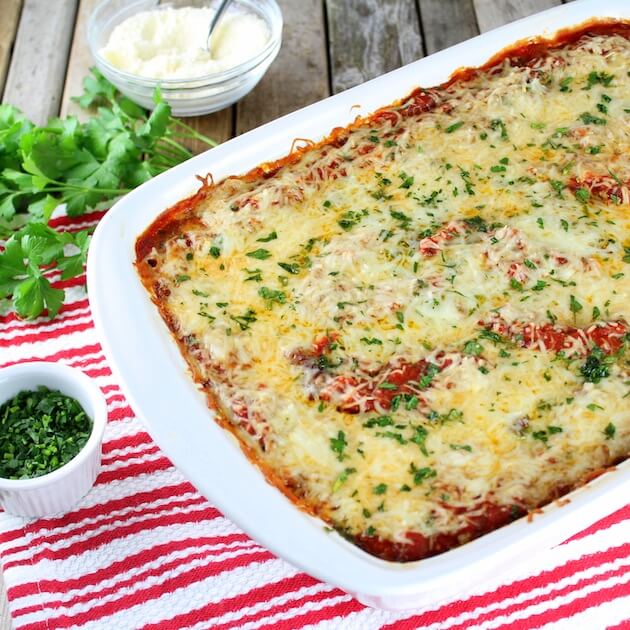 First we make some of my parmesan polenta. This is a staple in the Taste And See kitchen and I use it regularly for my starch instead of potatoes, for example with my Veal Osso Bucco. It is cheesy and the perfect base for this lamb masterpiece. It's a quick recipe to make – like 15 minutes tops. You actually spread the cheesy goodness evenly into a 9 by 13 baking dish and let it rest. This will be the base of the lasagna and take the place of the noodles. Did I mention this is also gluten free?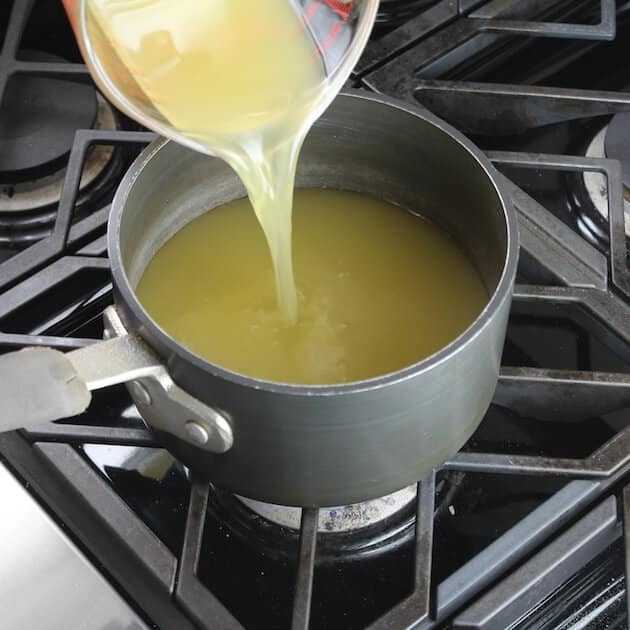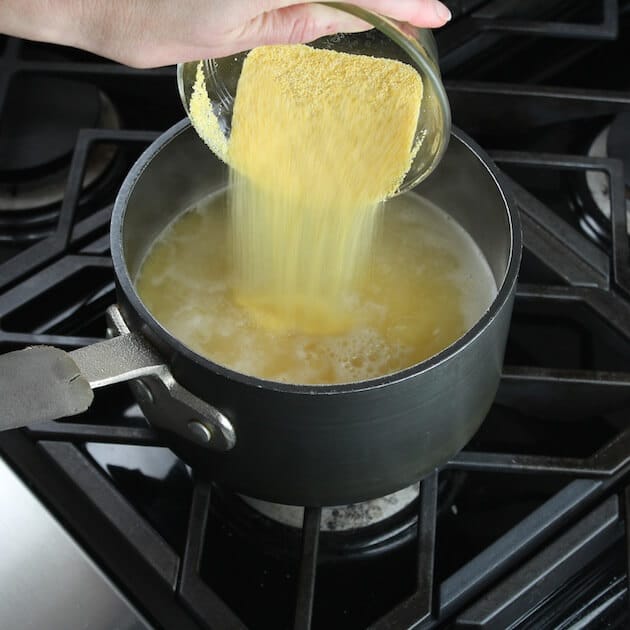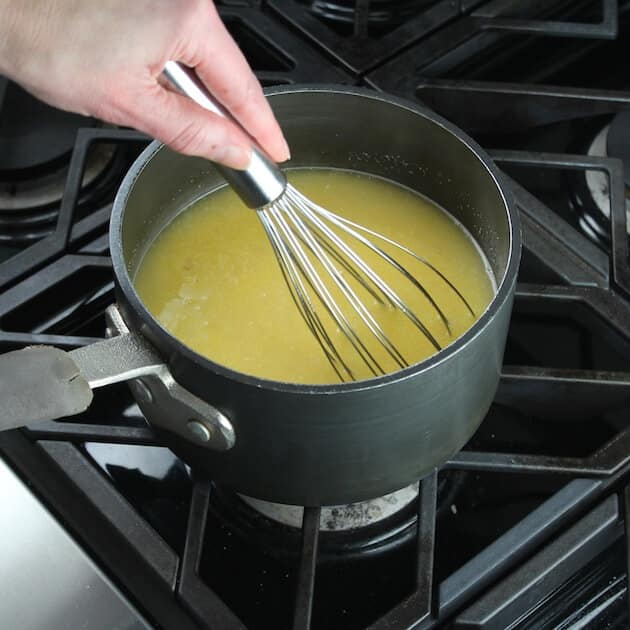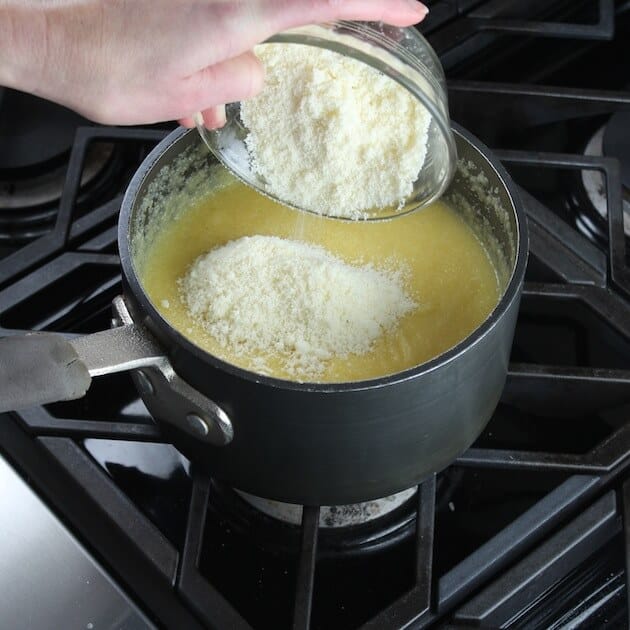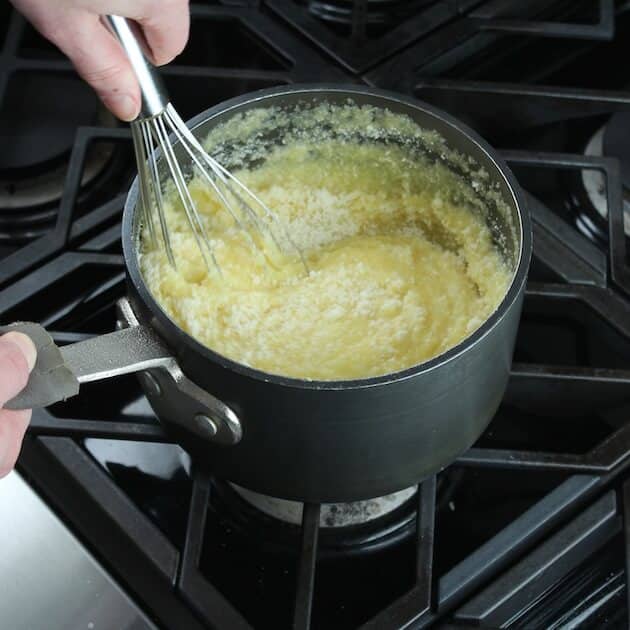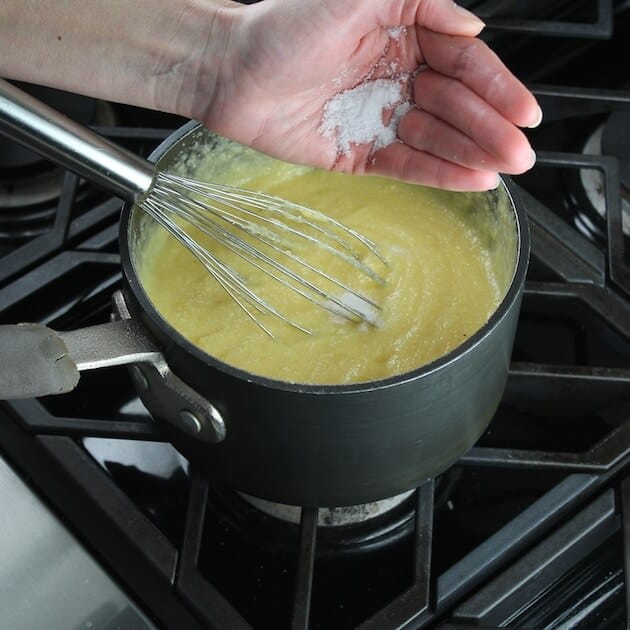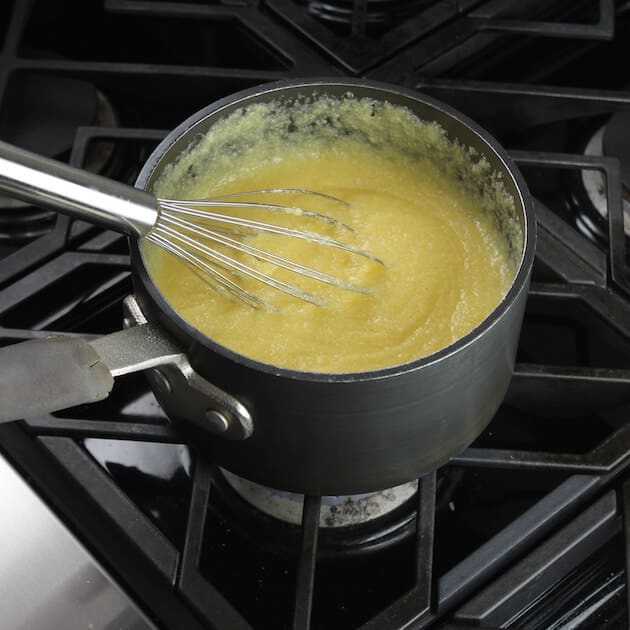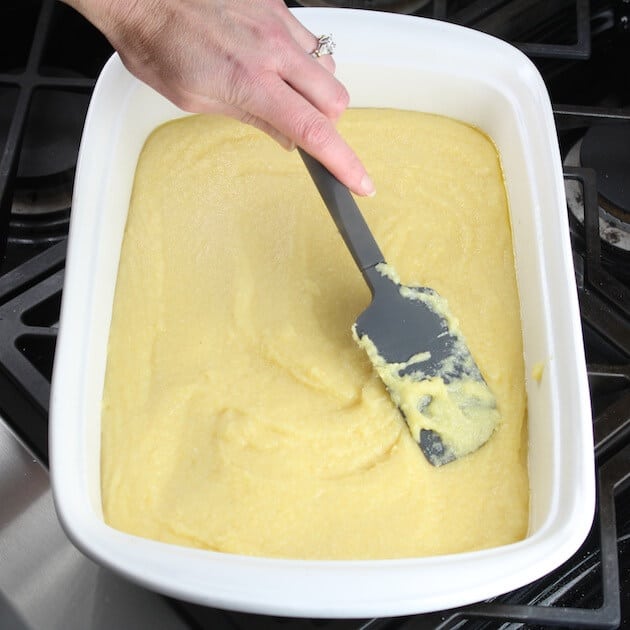 On a side note you could also buy a tube of premade polenta if you want to cut down on the cook time and work involved. I found it to be very expensive ($12.99 for this recipe), compared to the instant polenta I use at $2.99.? Of course, if you make my recipe you have to also purchase a little Parmesan but it's still way cheaper than buying the premade version. #notsayingjustsaying #youdoyou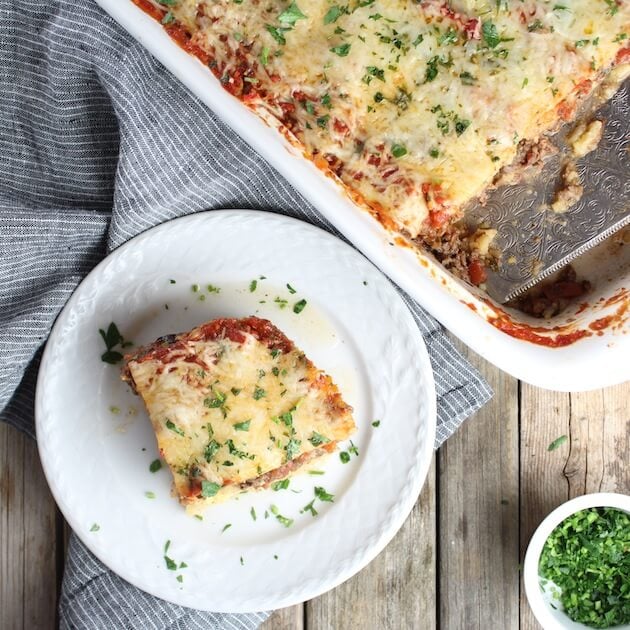 Next, you sauté some chopped onions and garlic in an oiled heated pan, add in your ground lamb and spices, then the diced tomatoes, parsley and parmesan cheese when the lamb is fully cooked. Simmer for 5 more minutes, skim off some of the fat that is pooling around the top edges of the pan, and then pour the mixture evenly over the polenta. Top it with 3 cups of shredded mozzarella cheese and bake it for 20-30 minutes, until it's bubbling around the edges.♨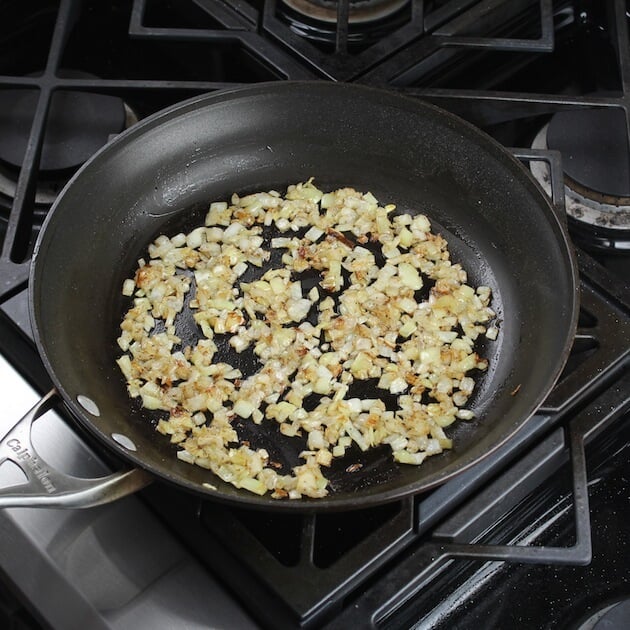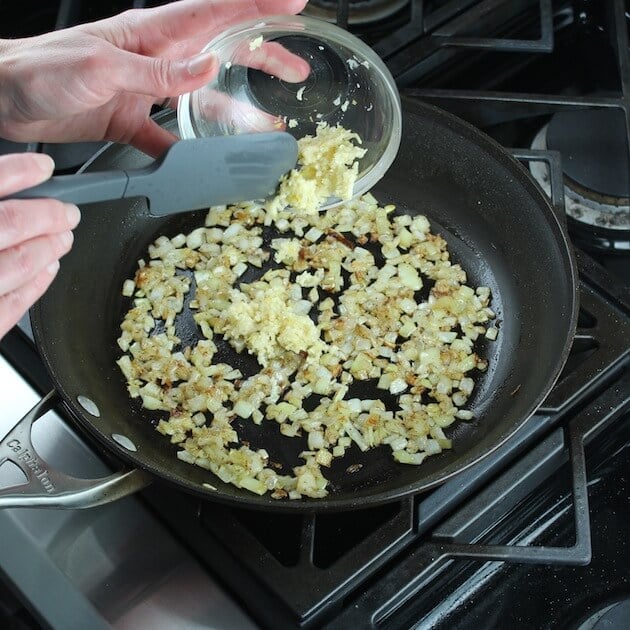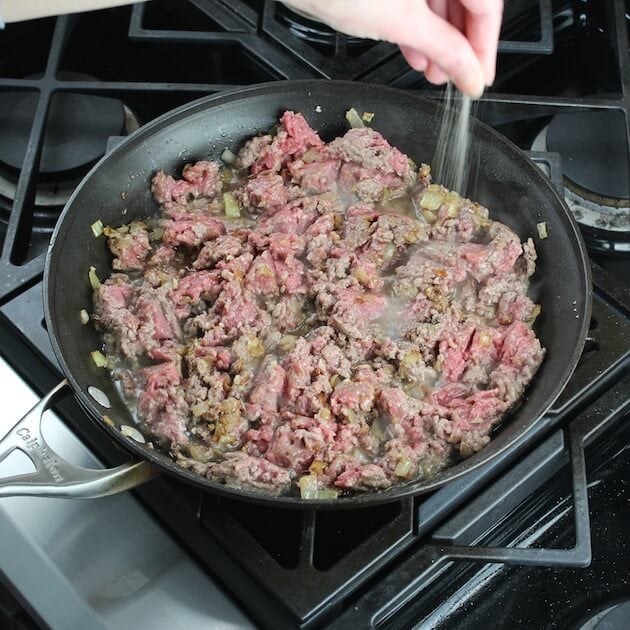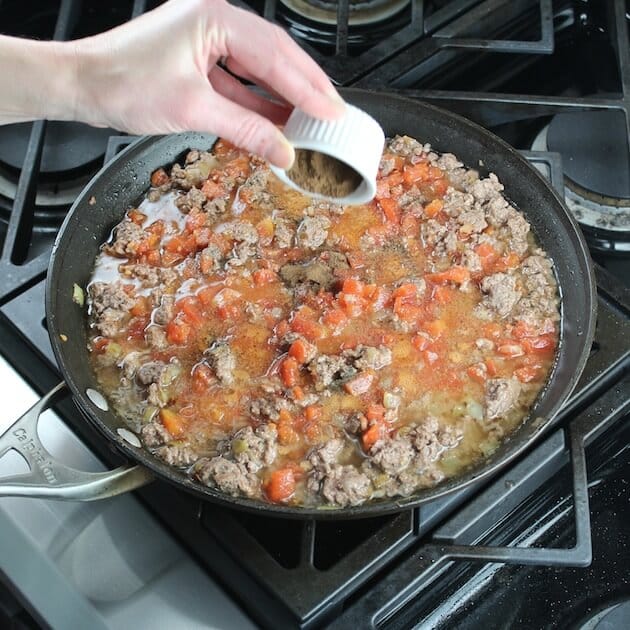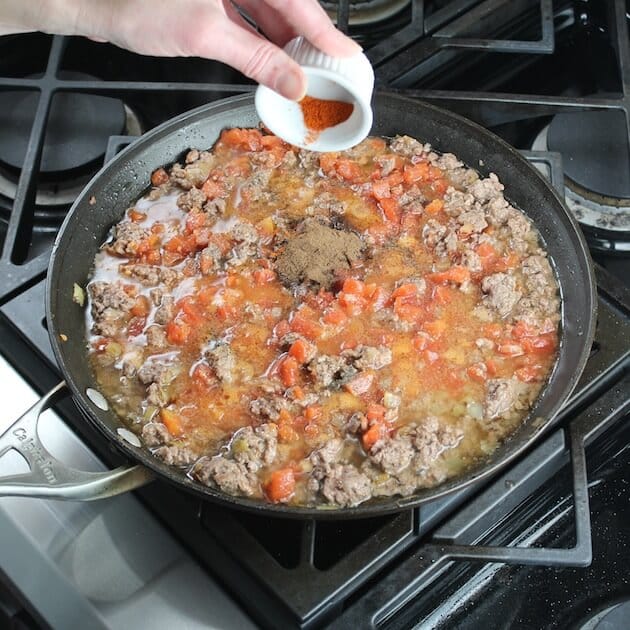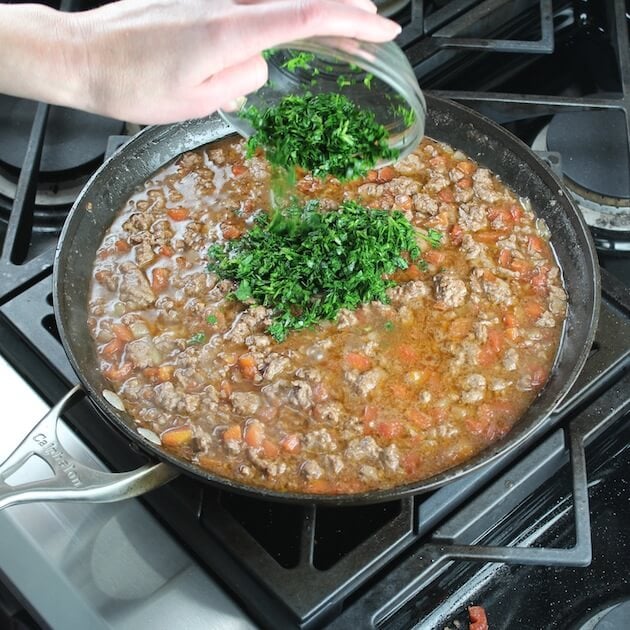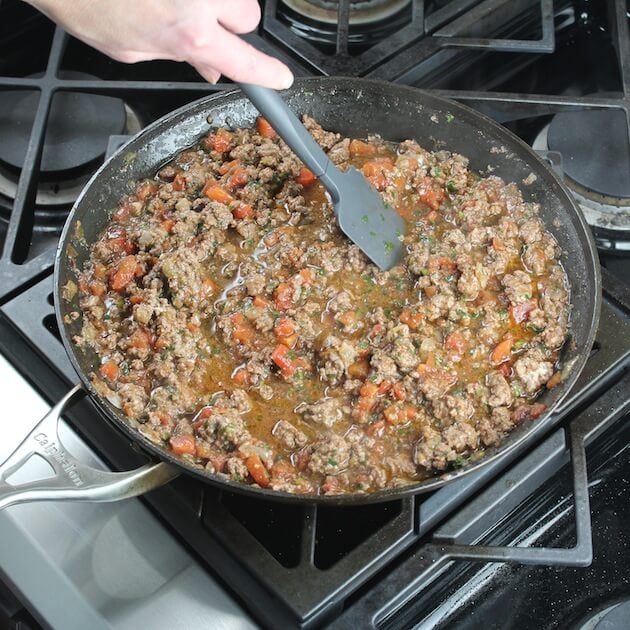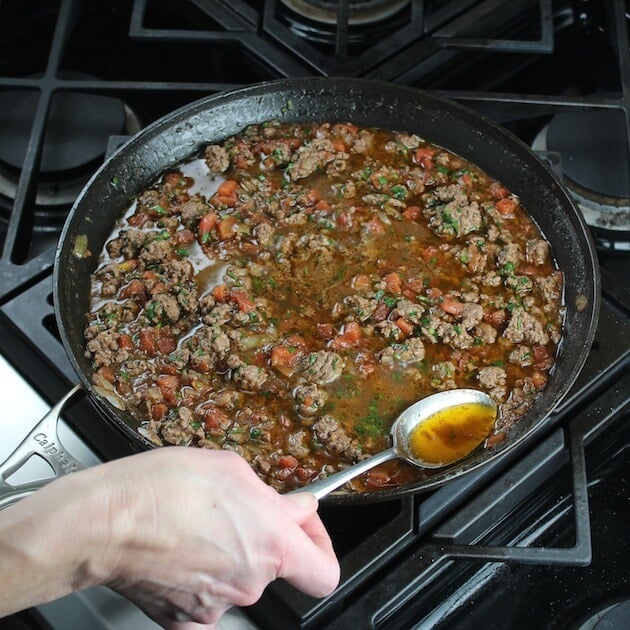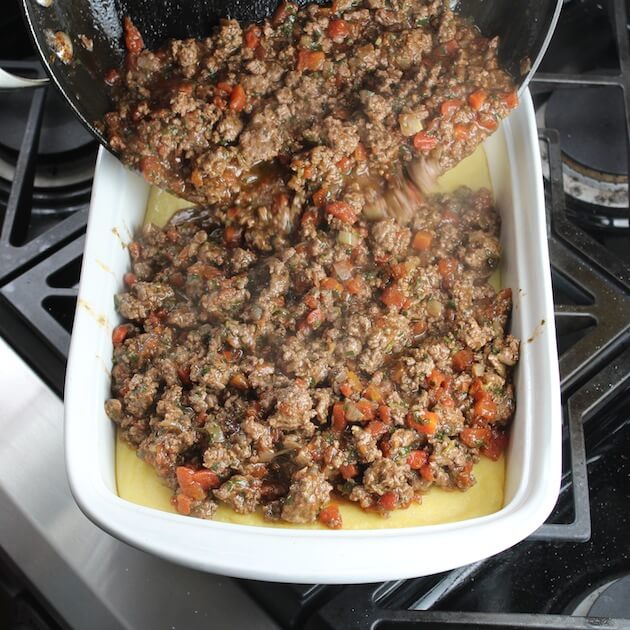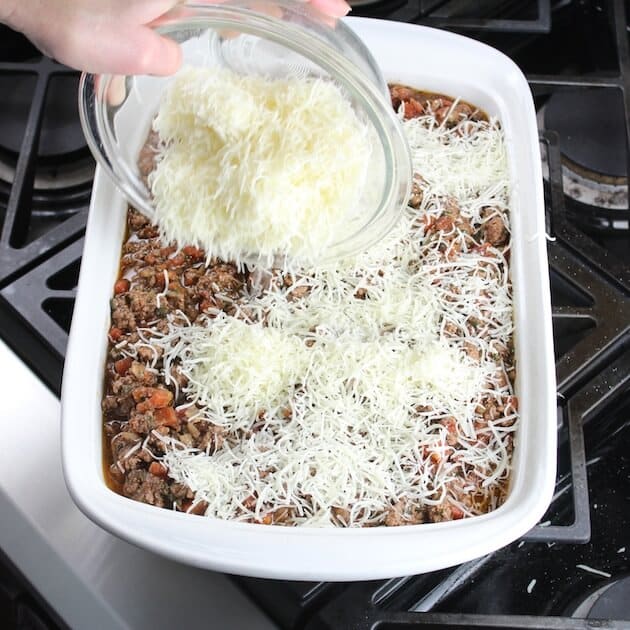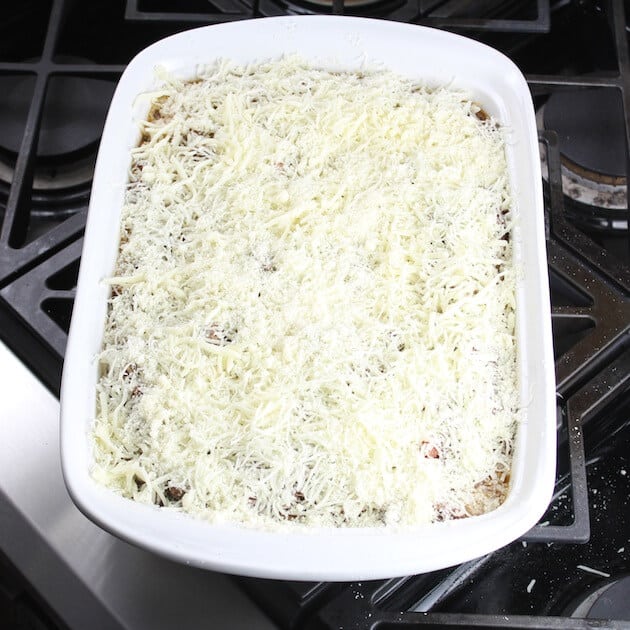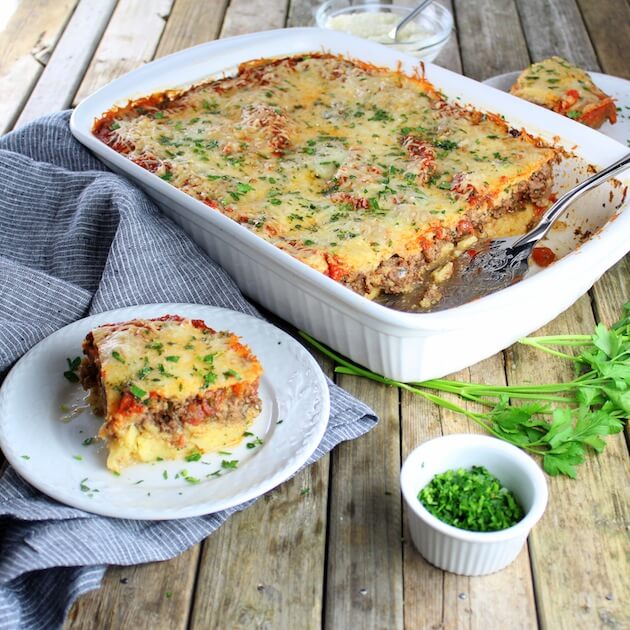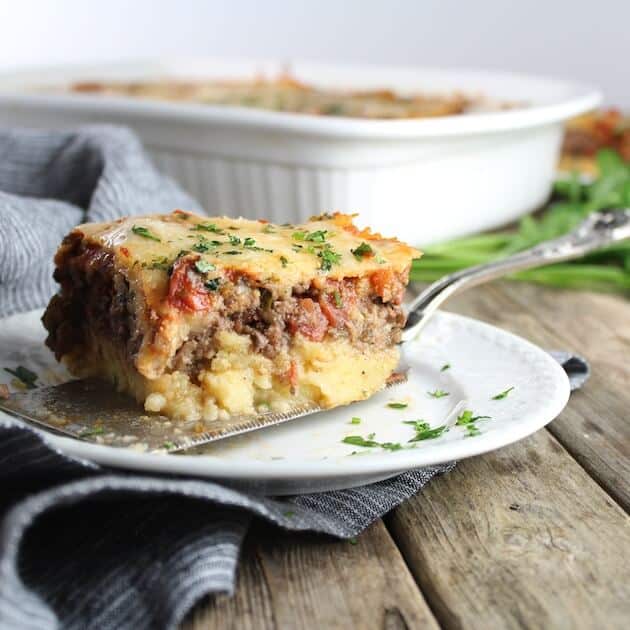 I think it's a lot easier than traditional lasagna and I absolutely LOVE the flavor. The creamy and cheesiness of the polenta add another dimension of flavor and texture that truly is amazing. If lamb is not your thing you could substitute ground beef. I would just omit the allspice and add in some Italian herbs or seasonings like oregano and fresh parsley or basil. Trust me, this recipe will rock your block! For. Reals.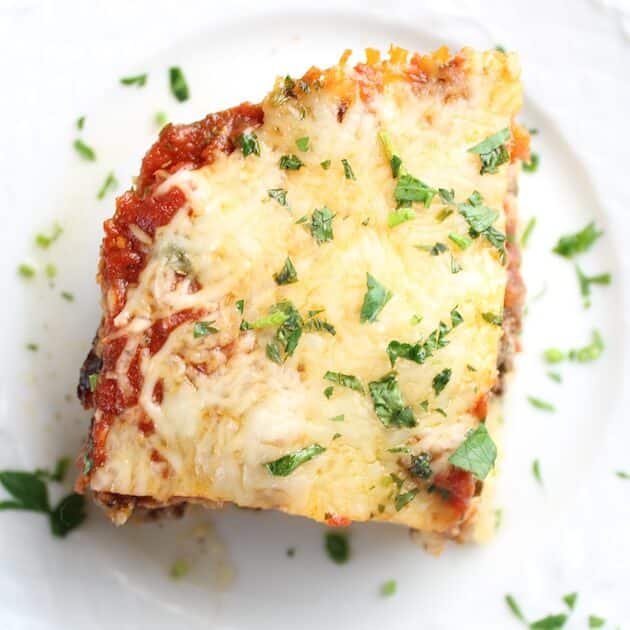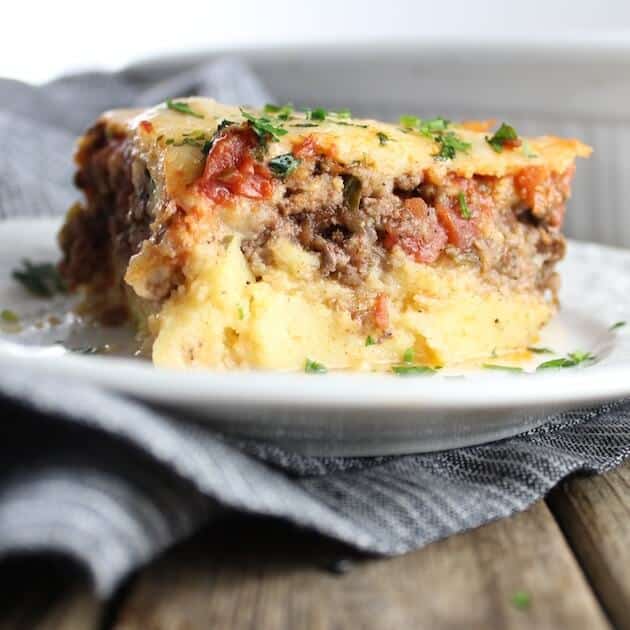 I'm such a big fan of this Lamp Lasagna With Parmesan Polenta... and I know you will be too! It's a classic comfort food reinvented, and in my opinion, it's even better than the original!
And if you're looking for another great lasagna recipe, check out these lasagna stuffed peppers!
Yield: 10 servings
Lamb Lasagna With Parmesan Polenta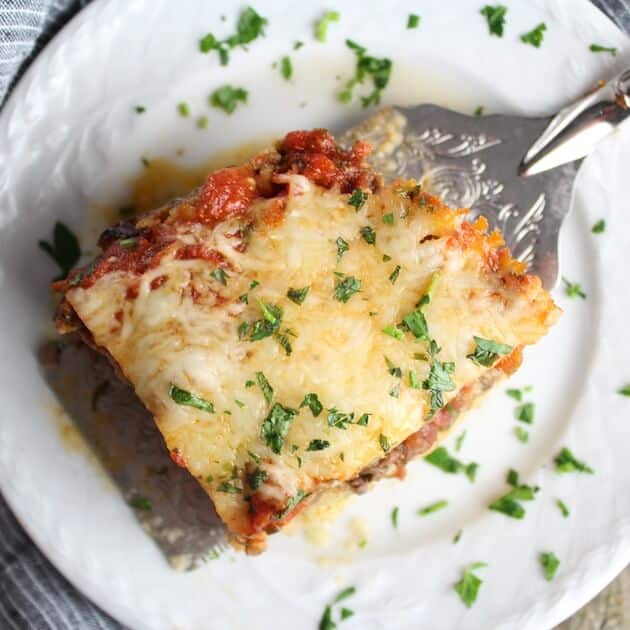 Lamb Lasagna With Parmesan Polenta. With ground lamb, tomatoes, garlic, & onion... Polenta replaces the noodles, making it easy, gluten-free, & delish!
Ingredients
Pam or other cooking spray
5 cups cooked Parmesan Polenta
2 tablespoons olive oil
1 large onion chopped
4 large cloves garlic, minced
1 ½ teaspoon salt and pepper
2 pounds ground lamb
2 14.5 ounce cans petite diced tomatoes, (stewed tomatoes are great too but they will need to be diced)
2 tablespoons Parmesan cheese
4 tablespoons finely chopped parsley, more for garnish
2 ½ teaspoons allspice
¼ teaspoon cayenne
3 cups shredded mozzarella cheese
Instructions
Spray a 9" x 13" baking dish with Pam cooking spray
Make the Parmesan Polenta and while it is still warm, pour it evenly into the baking dish. Allow it to rest on the counter.
Preheat the oven to 400 degrees.
Heat a large saucepan with olive oil over medium high heat and saute onions for 5 minutes. Sprinkle with ½ teaspoon salt and pepper.
Stir in garlic and cook 2 more minutes.
Add ground lamb and season with another ½ teaspoon salt, pepper, allspice, and cayenne, then sauté for 7 minutes.
Add in the rest of the salt and pepper, tomatoes, parsley and Parmesan cheese. Cook 10 more minutes uncovered.
Spoon off any excess oil that may pool on the top of the lamb mixture.
Pour the lamb mixture into the baking dish on top of the Parmesan Polenta. Top with mozzarella cheese and bake at 400 degrees for 20 minutes. Garnish with more chopped parsley and serve warm.
Nutrition Information
Yield
10
Serving Size
10 ounces
Amount Per Serving
Calories

611
Total Fat

41g
Saturated Fat

19g
Trans Fat

1g
Unsaturated Fat

17g
Cholesterol

152mg
Sodium

1478mg
Carbohydrates

15g
Fiber

1g
Sugar

2g
Protein

44g
This nutrition card uses an estimate provided by an online nutrition calculator. This estimate is not a substitute for a professional nutritionist's advice!