It's the most wonderful time of the year!! Today we're showcasing the most delicious chicken sausage recipes AND together with our sponsor al fresco all natural, we're giving away an Instant Pot DUO 6QT 9-in-1! What can I say - Christmas came early!! Be sure to enter the contest to win... read on for the details!
Chicken Sausage Dinners are where it's at! A dish made with chicken sausage is leaner than pork sausage, but just as flavorful! Whether you prefer a creamy pesto, cheesy buffalo, or a hearty marinara, these chicken sausage recipes are sure to please the whole family. And best of all, they're not just nutritious and delicious, they're on the table in about 30 minutes!
AND to help you move things along a little quicker in the kitchen, I'm teaming up with with al fresco all natural and giving away an Instant Pot DUO 6QT 9-in-1! It's an Instagram giveaway so you'll need an IG account to enter... find out how at the bottom of this page!!
In the meantime here are some delicious and easy chicken sausage recipes...
With butter, mushrooms, chicken sausage, orzo pasta, sweet Marsala wine, and chicken stock – it's sure to become a family favorite you'll make again and again!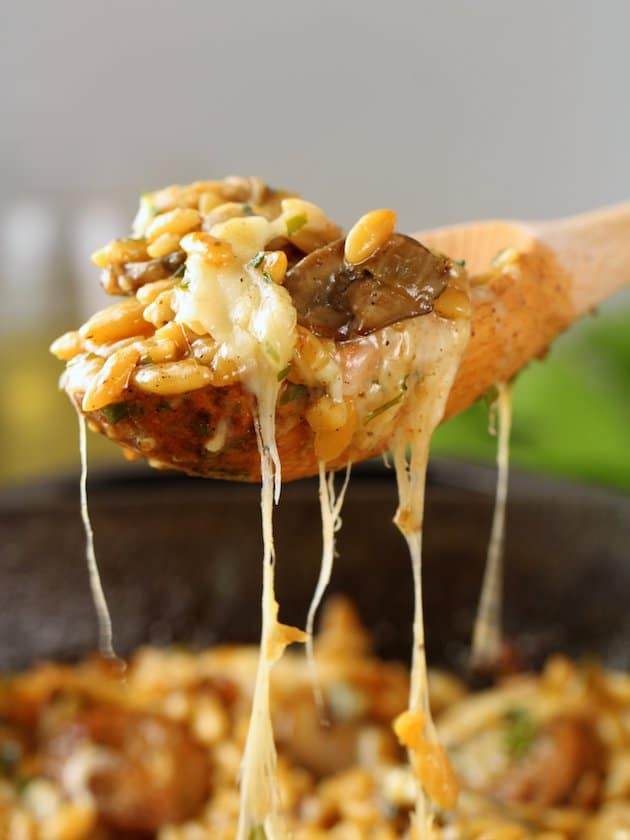 Creamy and luscious, hearty and healthy, and dreamy and delicious! This tasty meal only requires one pot and is on the table in less than 30 minutes – the perfect easy weeknight meal! Trust me, after one bite of this creamy pesto chicken pasta your taste buds will be rejoicing.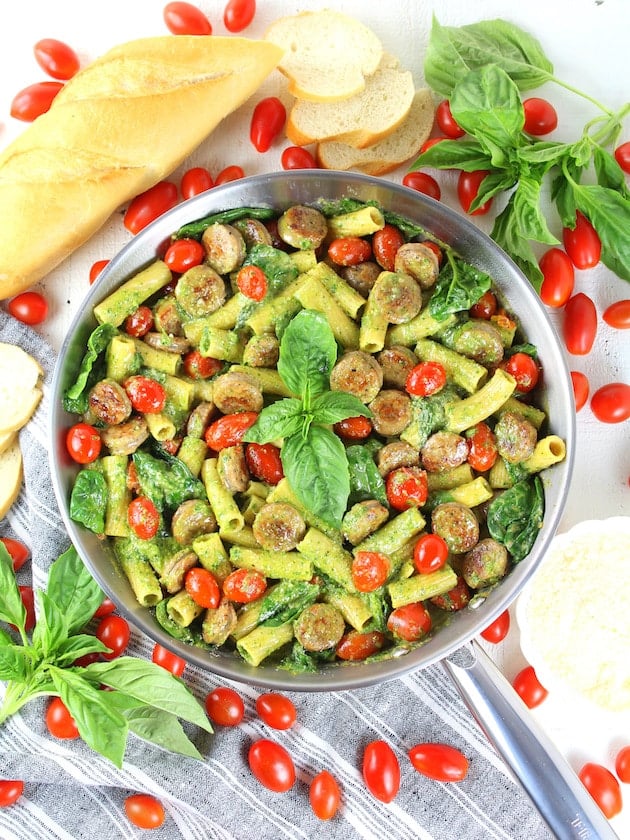 It's a quick and easy weeknight dinner recipe full of hearty pasta, chicken sausage with roasted garlic, onions, fresh herbs, creamy cheesy sauce, and baby sweet peas. This bright and seasonal recipe is the perfect spring comfort food!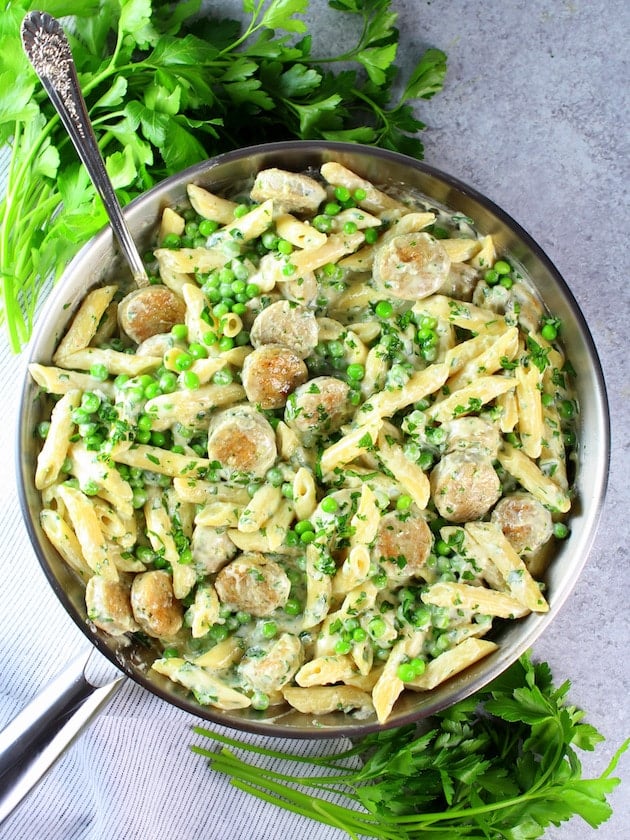 A classic grilling season favorite made easier and enjoyed all year round! With cherry tomatoes, peppers, onions, baby potatoes, smoked paprika, fresh thyme and fully cooked Andouille Chicken Sausage, this sheet pan dinner is bursting with good-for-you ingredients and tons of flavor!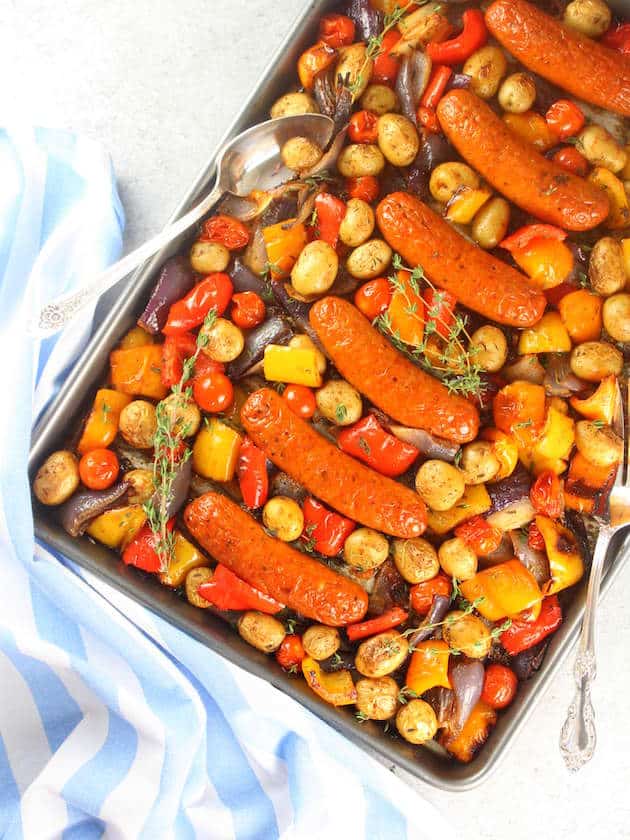 This buffalo mac is a cheesy and comforting meal the whole family will love. With buffalo chicken sausage, fresh broccoli, and the best cheddar/blue cheese sauce of all time. This one's a keeper so get ready for a warm cheesy hug!
A popular classic infused with smoky delicious flavor! With precooked, grilled garlic chicken sausage, slightly charred and wilted grilled lettuce greens, and a delicious and easy homemade Caesar dressing… A super satisfying, easy weeknight grilling meal on the table in 15 minutes.
You're going to love this Chicken Lasagna Soup… This one-pot lasagna tastes just like the traditional version, without all the work! A delicious Italian classic made in a fraction of the time!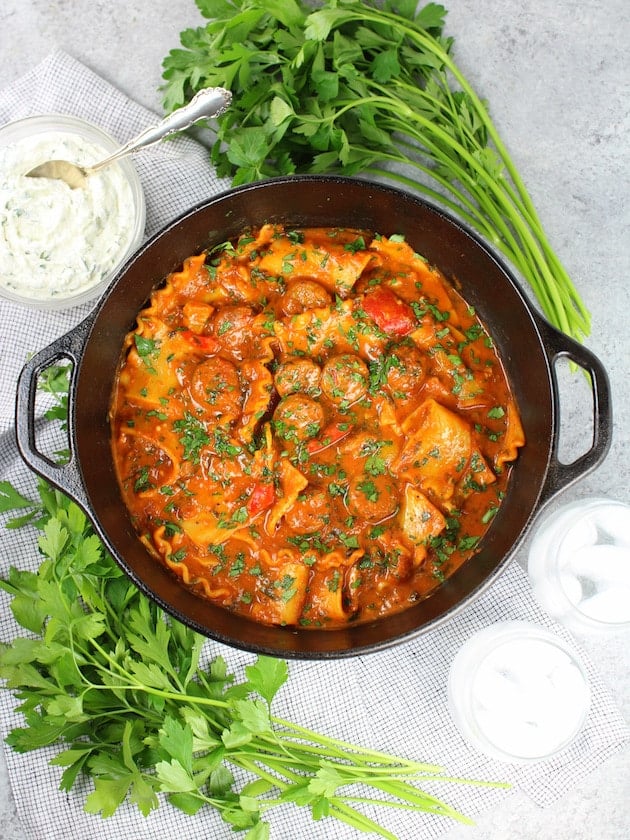 This one-pot, gluten-free, zesty meal is on the table in less than 30 minutes! It's the perfect recipe to meal prep for the week or for any busy weeknight dinner.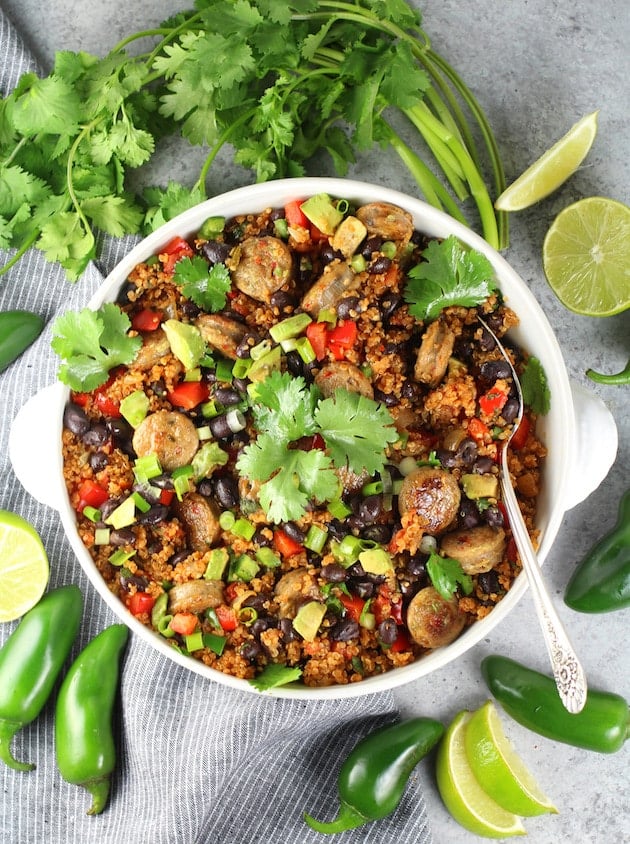 Low on carbs, big on flavor, and gluten-free… healthy eating at its best! These lettuce wraps are a score in flavor department with smoked Andouille chicken sausage, rock shrimp, onions, garlic, red pepper and Cajun spices!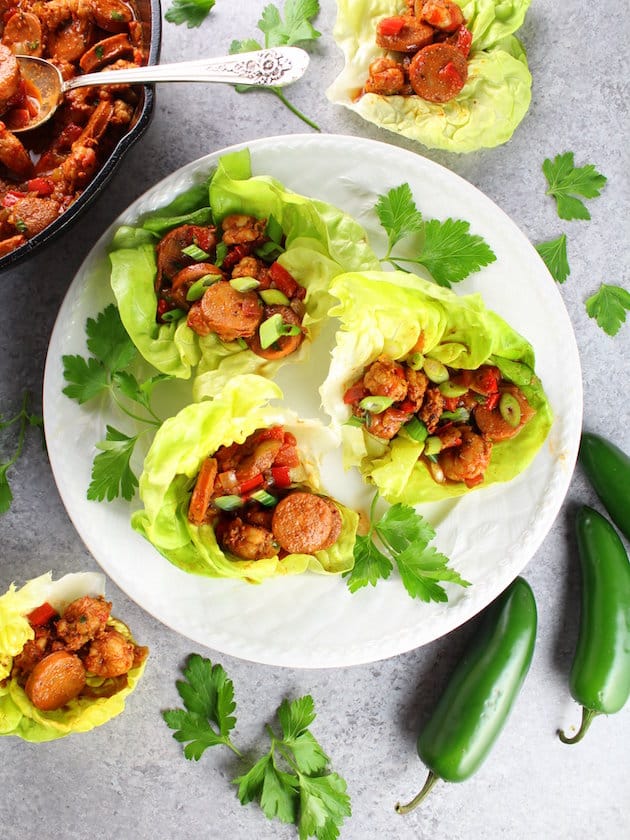 I'm sure you've found a few great additions for the dinner rotation today!
Now let's get back to this Instant Pot Giveaway!!!
Together with my friends at al fresco all natural, we are giving away an Instant Pot Duo 6-Quart 9-in-1 this week! To enter you need to do all of the following (read the contest rules & fine print here):
1️⃣ Follow Taste And See on Instagram! <- Click Here To Do It Now!
2️⃣ Follow al fresco all natural on Instagram! <- Click Here To Do It Now!
3️⃣ Click on the Instagram Post below, and it will open in Instagram. Then use IG to tag friends who would love to win an Instant Pot... each friend you tag will count as a separate entry, so get going!
As of 10/27/18, this giveaway is OVER! Thank you so much to everyone who entered, and congratulations to our winner!!
View this post on Instagram
We've just announced the winner on my Instagram account... thanks again to everyone who entered!