My musings on spring, new life, and an Easter Feast.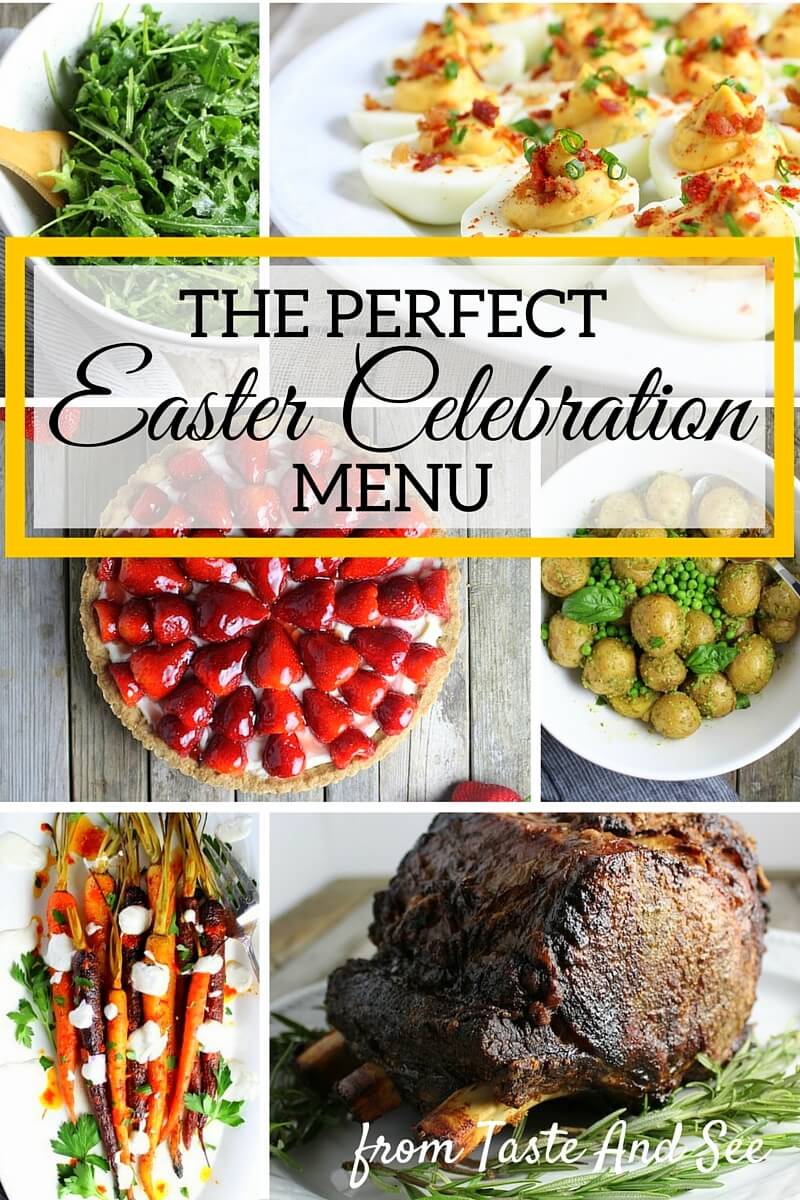 Spring has sprung.🌾
Oh, how I love spring.💛 Mainly because it means summer is close by. It's such a beautiful time of year!
Everything is waking up from its long winter's nap: bulbs are peeking their heads out of the ground and working so hard to bloom… trees are budding… grass is attempting to come back to life… birds are singing… and chipmunks are starting to stir.🐿
Things that have been dormant are becoming infused with new life. Seasons are so fascinating, aren't they?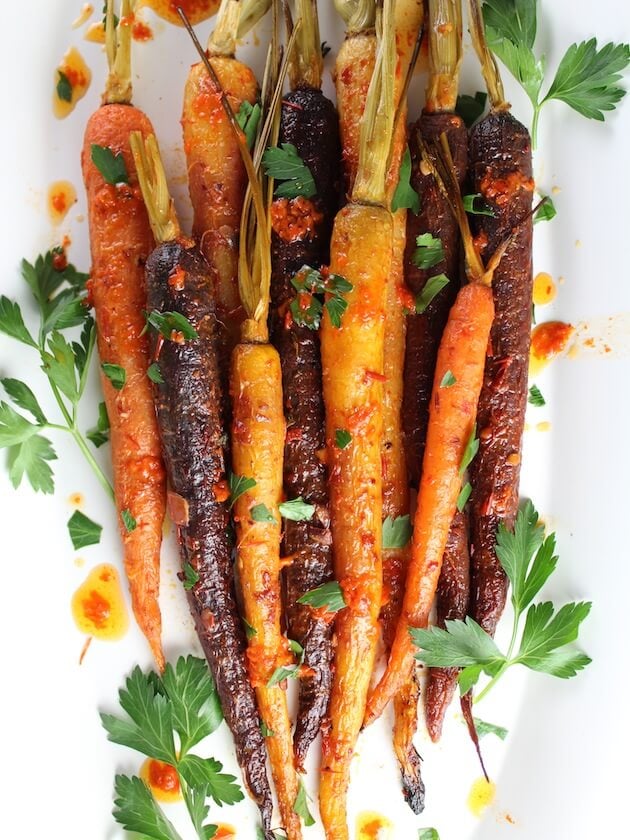 There's a time for new life, a time for growth and a time for things to go dormant or die off. For me I think each phase helps me appreciate the next one more.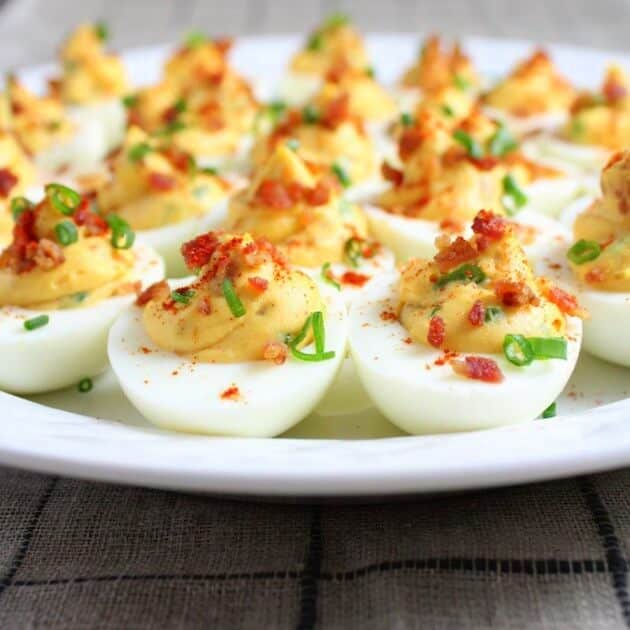 A long snowy winter helps me to leap with excitement when my Irises poke their heads out of the ground. A crisp sunny spring gives me hope that soon I'll be beach-side savoring a vista of rolling waves.🌊
The hot, humid, long summer days bring anticipation of beautiful ombre tree lines and long chats around the fire pit. And barren trees that have surrendered their leaves, grass that has lost its vibrancy, and chilly afternoons give way to the excitement of a fluffy, milky blanket of snow coating everything in its path.❄️
Then just when we start to wonder if the frozen ground will give way and allow those flowers to bloom and grass to grow, it starts all over again…new life returns, resurrection of nature commences.🌷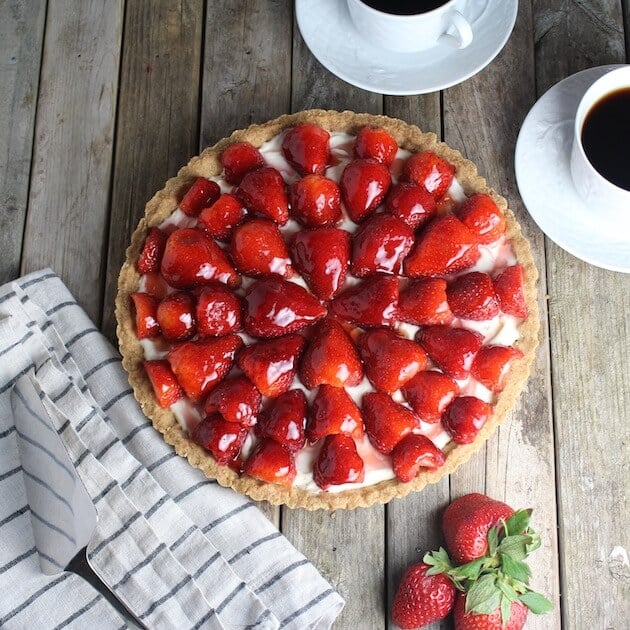 I'm sure it's no coincidence that the Easter Celebration takes place during this season of rebirth. And although Easter is about flowers blooming and bunnies leaving their burrows for some tasty spring greens, it's also about so much more.
For me it's about the resurrection of something so crucial, so paramount that I would question my ability to exist without it.
The resurrection I speak of is that of my Savior, Jesus Christ. You may or may not share my beliefs, but this is what I know: Life is hard and seems to get harder as time goes by. I cannot live out each day without the help, comfort, peace and love of something bigger and better than myself. So I turn to the higher power – Jesus - and His love overshadows life's hardships, and influences, heals, and changes me like no reality in this world can.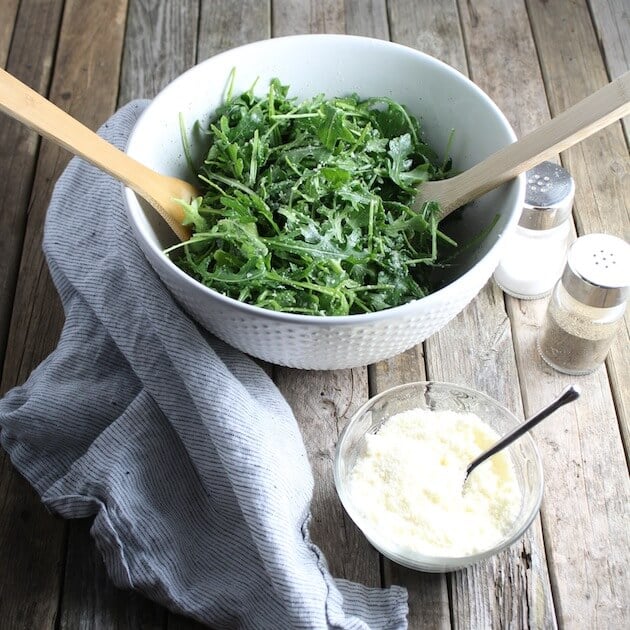 I truly hope and pray that you can experience this kind of love even though you might not fully understand it… it is the path to a complete & full life and it can lead you to things you've never imagined! (Eph 3:19-20)
I don't mean to get my preach on, but you already know I call it like I see it. Whatever your beliefs, Easter is such a special time and deserves much celebrating. So let the festivities begin!🎉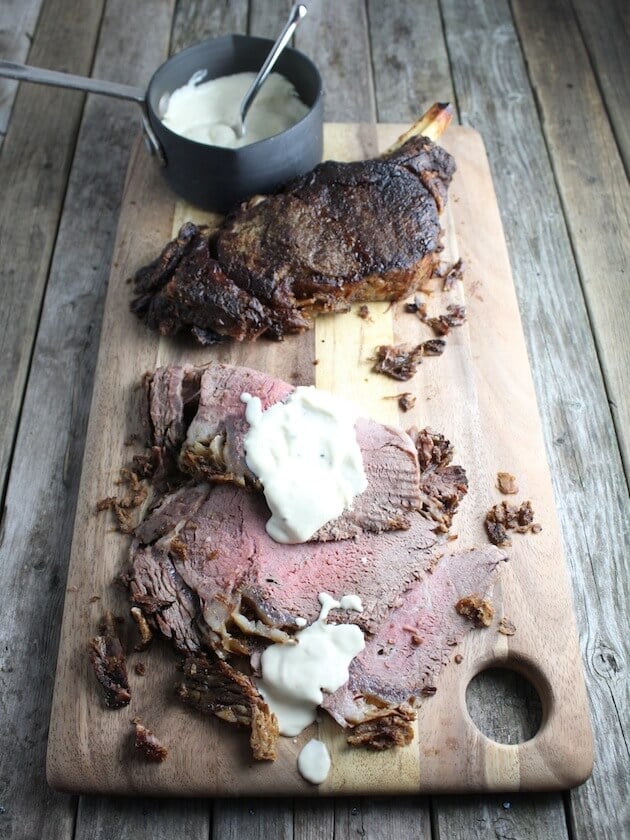 What would a celebration be without delicious food?? One of my favorite things to serve for Easter is a Standing Rib Roast. It requires little to no effort and it basically cooks itself. AND it tastes like you toiled over it for days. Did I mention the Horseradish sauce that's served with it? AMAZING. Here's the rest of the Easter Celebration Menu:
Standing Rib Roast is the perfect centerpiece for your Easter feast. It is hearty and mouthwatering...especially when it's served with a creamy, dijon, horseradish sauce. YUM!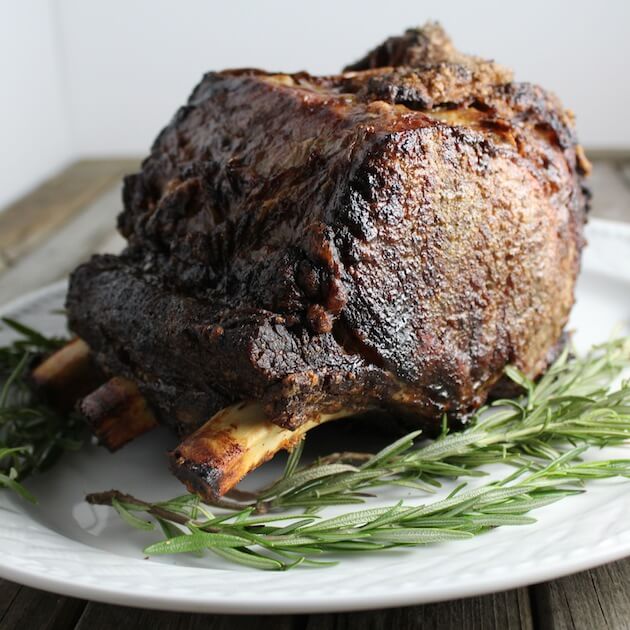 Pesto Potato Salad is the perfect side dish for any menu – especially your Easter dinner feast.
Arugula Salad with Olive Oil, Lemon and Parmesan is a simple but classic yummy Italian dish.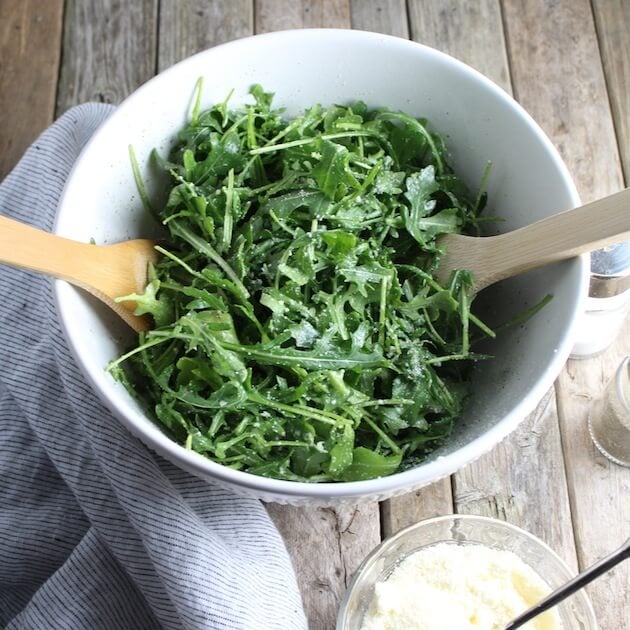 Honey Harissa Rainbow Carrots are sweet and slightly spicy, perfectly balanced with a cumin yogurt sauce.
Smoky Deviled Bacon And Eggs because eggs should always be served with bacon!?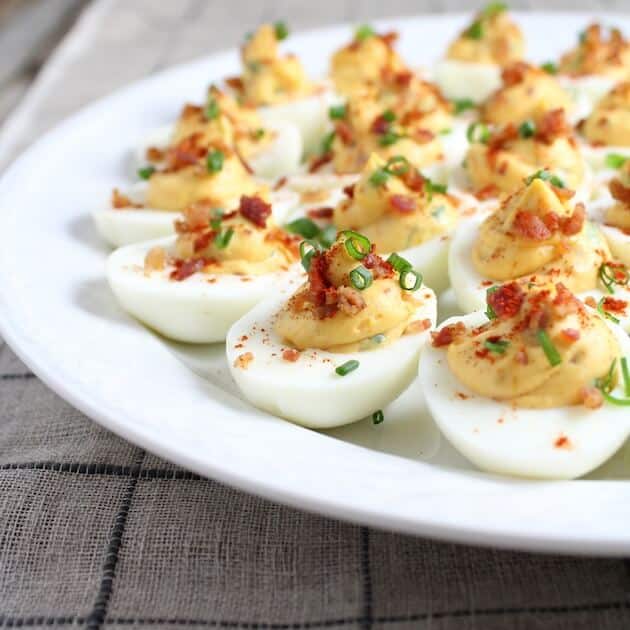 Baked Brie in Puff Pastry With Honey And Almonds is the perfect balance of salty and sweet. A delicious and easy appetizer for any occasion.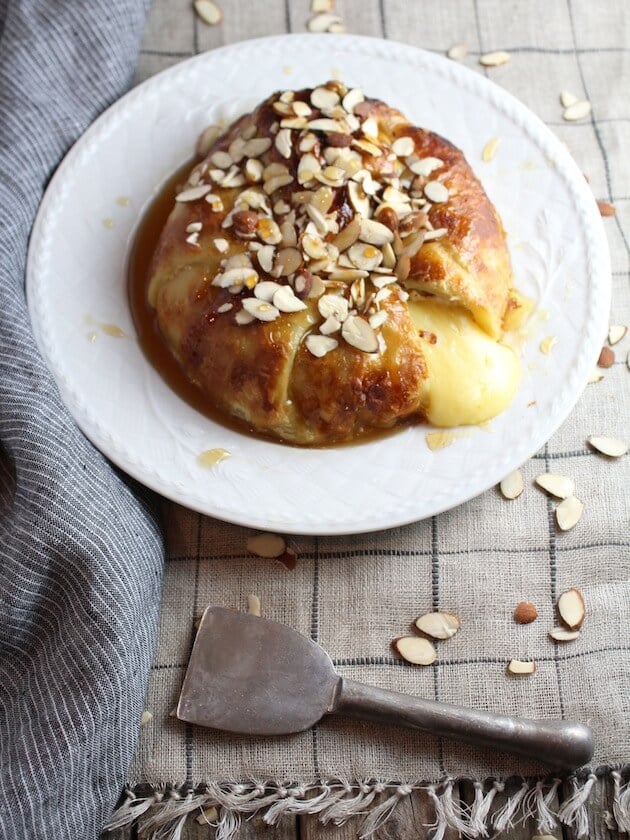 Strawberry Mascarpone Tart is creamy and sweet with a buttery shortbread crust. A dessert worth celebrating.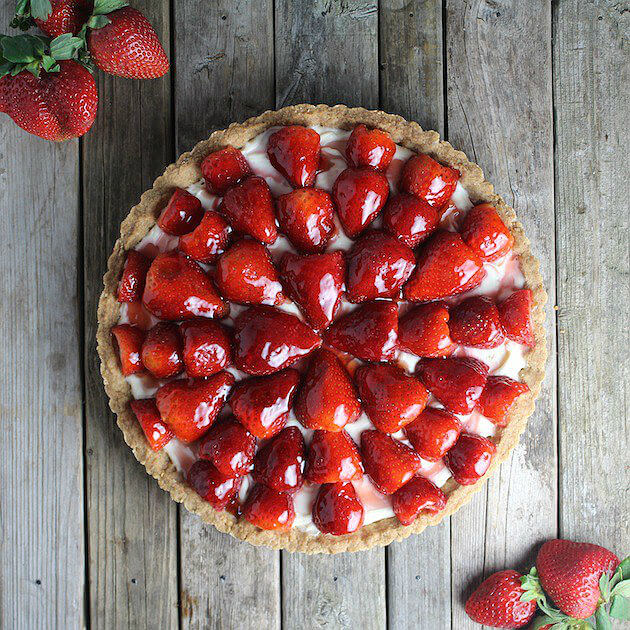 From me and B at Taste And See, have a wonderful Easter Holiday!💐
(Click below to check out any of these recipes!)