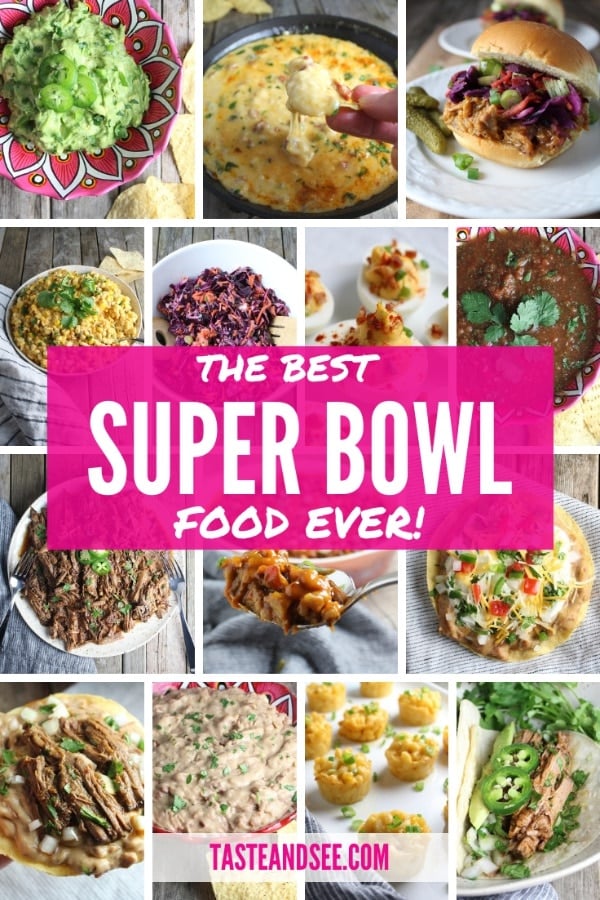 Whoa! Did you hear my girl Beyonce is joining us for the Super Bowl this year!?? Coldplay to the left - Miss Carter is in the house! The Queen B herself will be lighting it up right beside Chris Martin and my boy Bruno Mars!! Now that's something to get excited about people!? Bruno Mars joined us back in 2014 and he is for sure one of my favorite Super Bowl halftime show performers. He's got skills ya'll!?
This is all shaping up to be one sweet night full of fun, food and friends!! Did someone say something about food? That's my cue…
I've got some awesome, wicked sick, mouthwatering Super Bowl food for days!!! Seriously, I've so got you covered.
The way I see it you can do this one of two ways...
First there's some Sweet Ole' Southern BBQ…Easy BBQ Pulled Pork Sliders with Tangy Warm Cabbage Slaw, Secret Sauce BBQ Baked Beans, Cheesy Corn Dip, Mac N Cheese Bites, Pesto Potato Salad, and some Smoky Deviled Eggs!!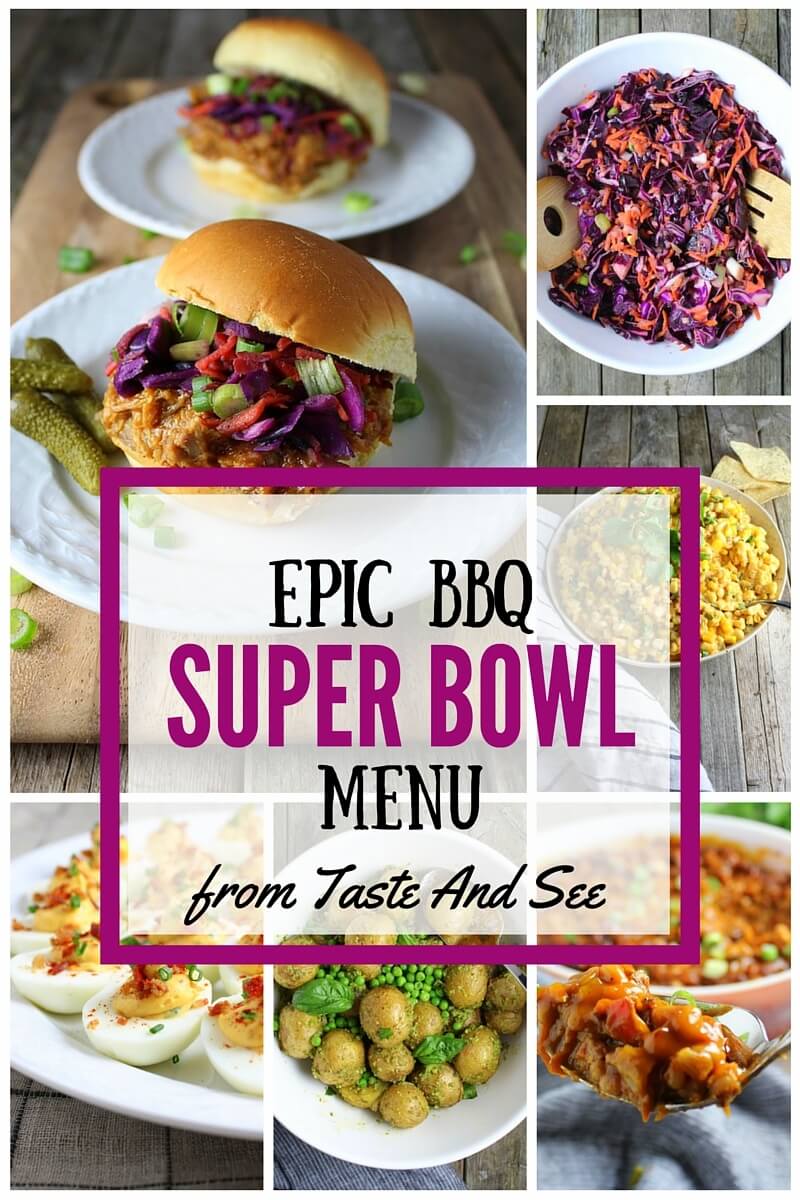 ... or there's a Delicioso Mexican Fiesta with Slow Cooker Beef Barbacoa, Queso Fundido with Chorizo, Homemade Refried Beans, Holy Guacamole, Salsa Suprema, and don't forget the Elderflower Margarita!!!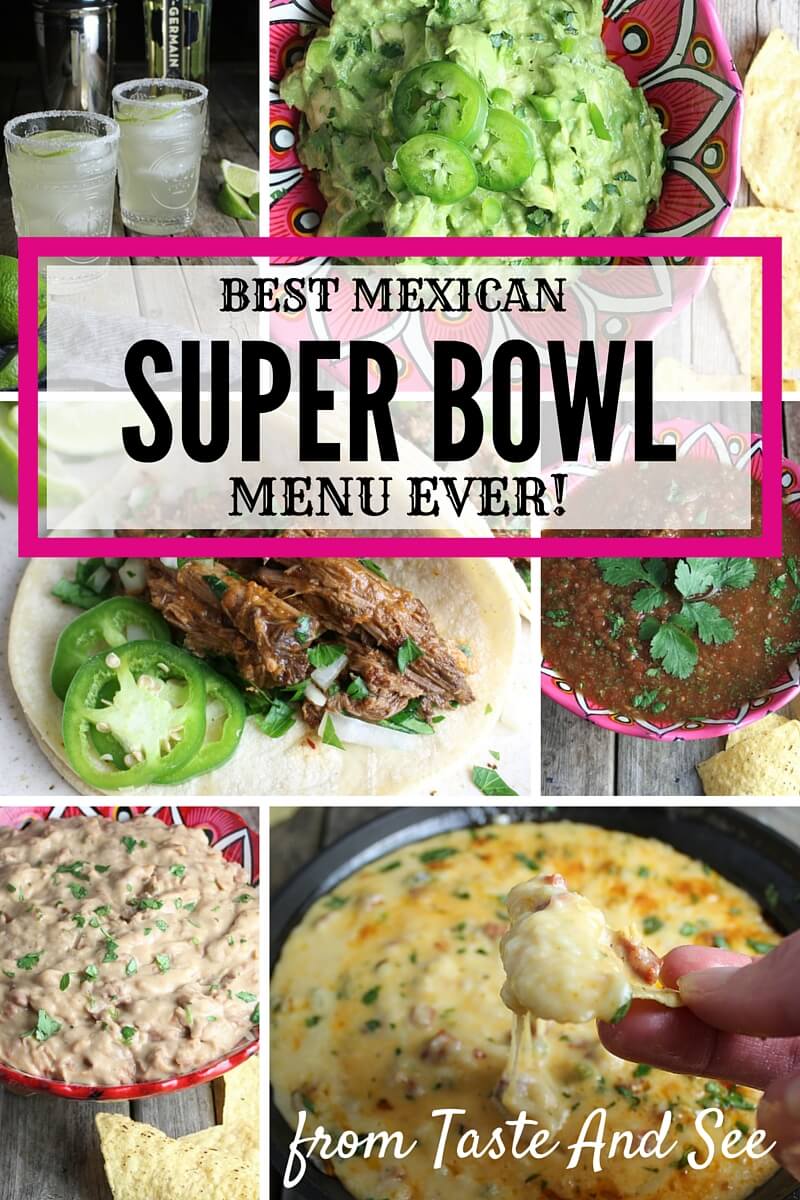 Both are ridiculously delicious line-ups so either way you're gonna score a taste touchdown!! Grab your groceries and get your game face on people - Super Bowl 50 is going down!?
Now put your hands up...
All the single ladies (All the single ladies)
All the single ladies (All the single ladies)...